Ripped // Military Jacket and Pop of Green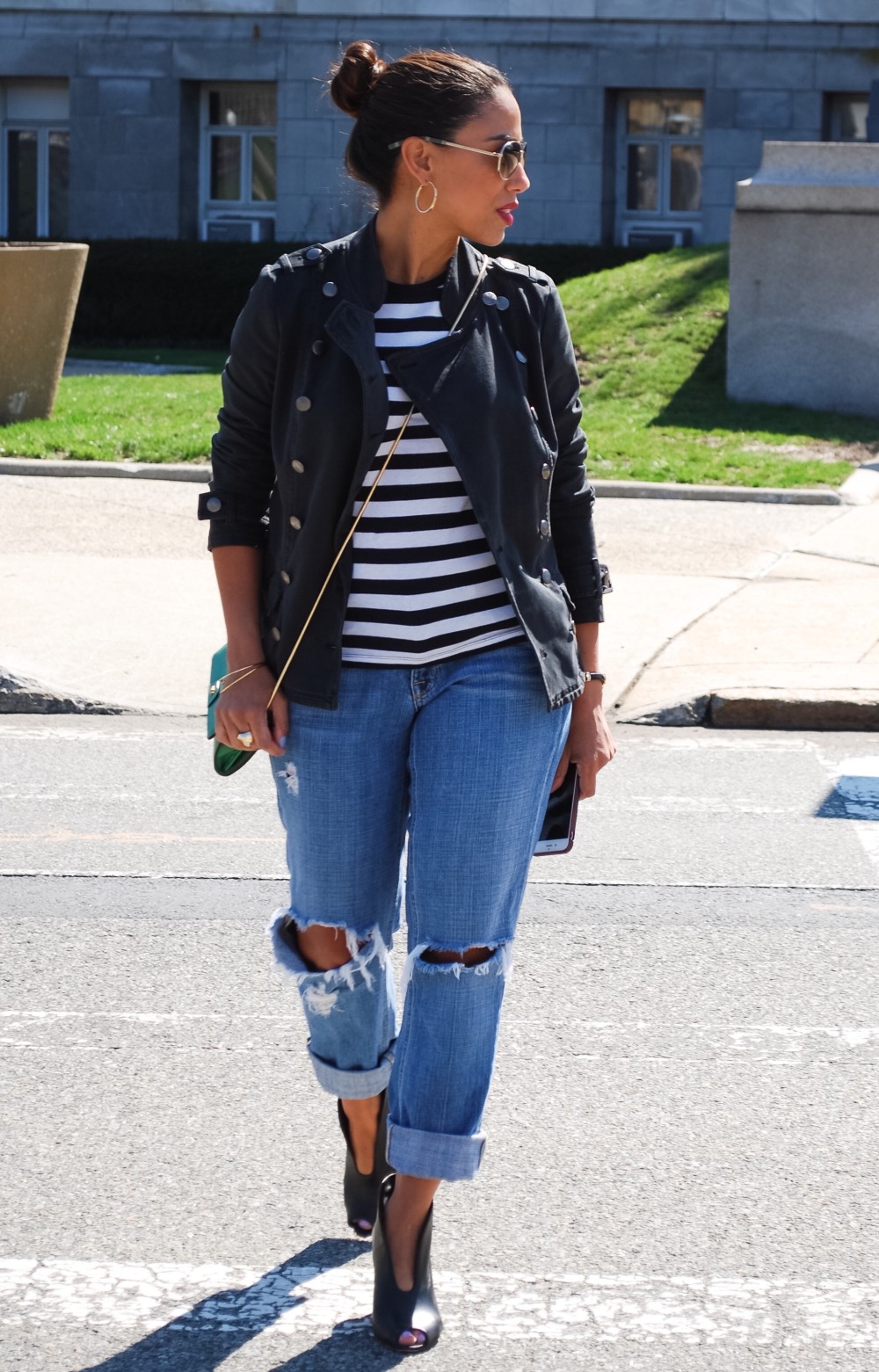 Shop the Post // Military Jacket | Striped Tee | Boyfriend Jeans (self-ripped!) | Ankle boots (in suede) | Watch | Sunglasses | Bracelets (in silver too!) | Signet Ring (on sale!) | Bag (old,  similar)
It's Tuesday! Hope you all had a lovely weekend! I'm enjoying a bit of a break this week from teaching, and getting out from under a rough week. But one thing that has me excited is my upcoming style event with LOFT (I really love helping women discover new styles and ways to feel their best!) and all the beautiful colors that are starting to show for the spring season.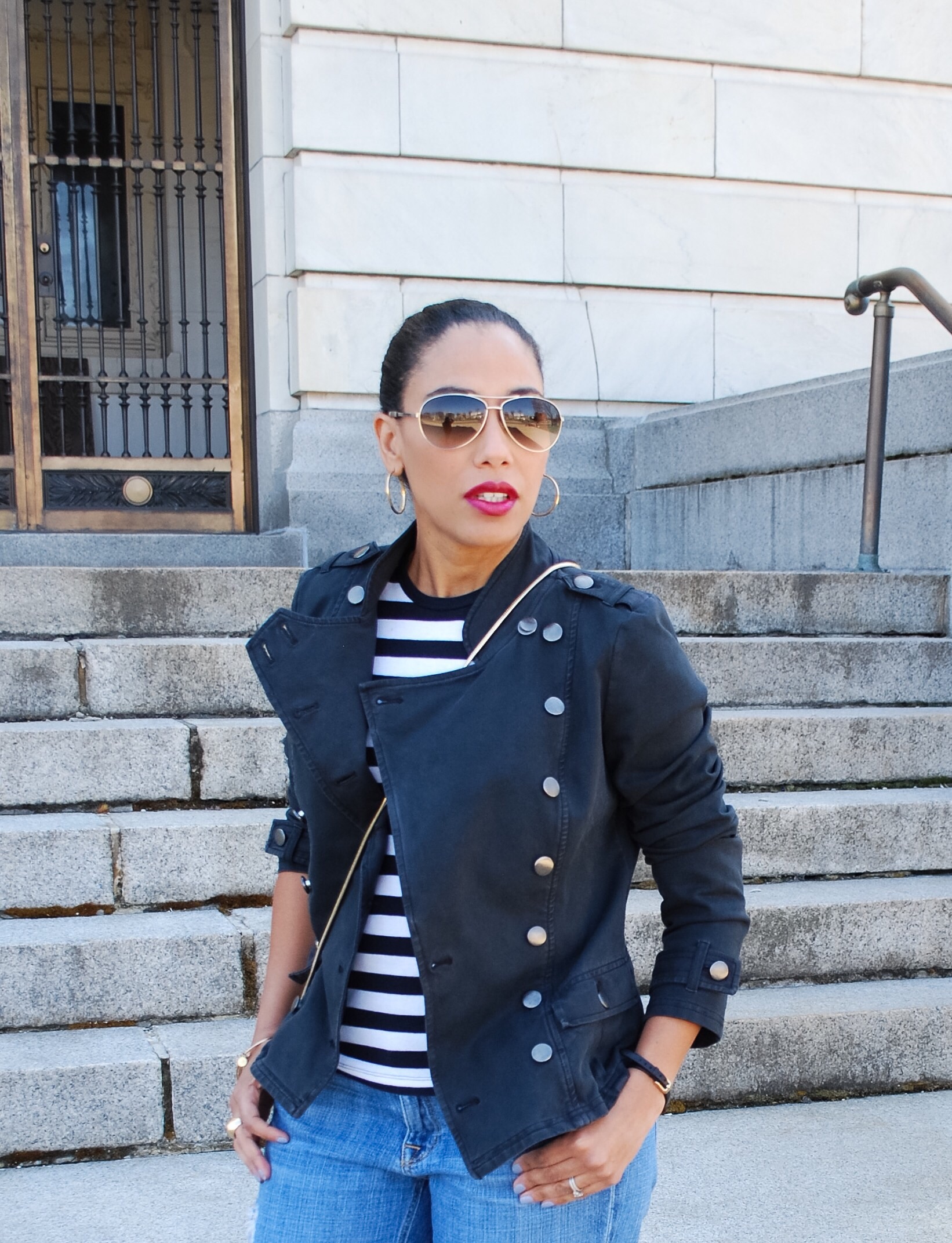 Nothing says spring more than a great light jacket to transition you into summer! (Yes, I'm already thinking beach and sand!) I fell in love with this military jacket recently because of its structure and soft texture. The material is warm enough to carry you into the cool spring evenings! Finding unique pieces that speak to you can be a challenge, but when you know what you are drawn to over and over again, it becomes your signature – your ehem…season's gold, if you will. I find that I am enjoying more structure in my clothing and gravitating towards pieces that are me in that way. ( You know when someone says " I saw this and I knew it was something you'd want"? Exactly!)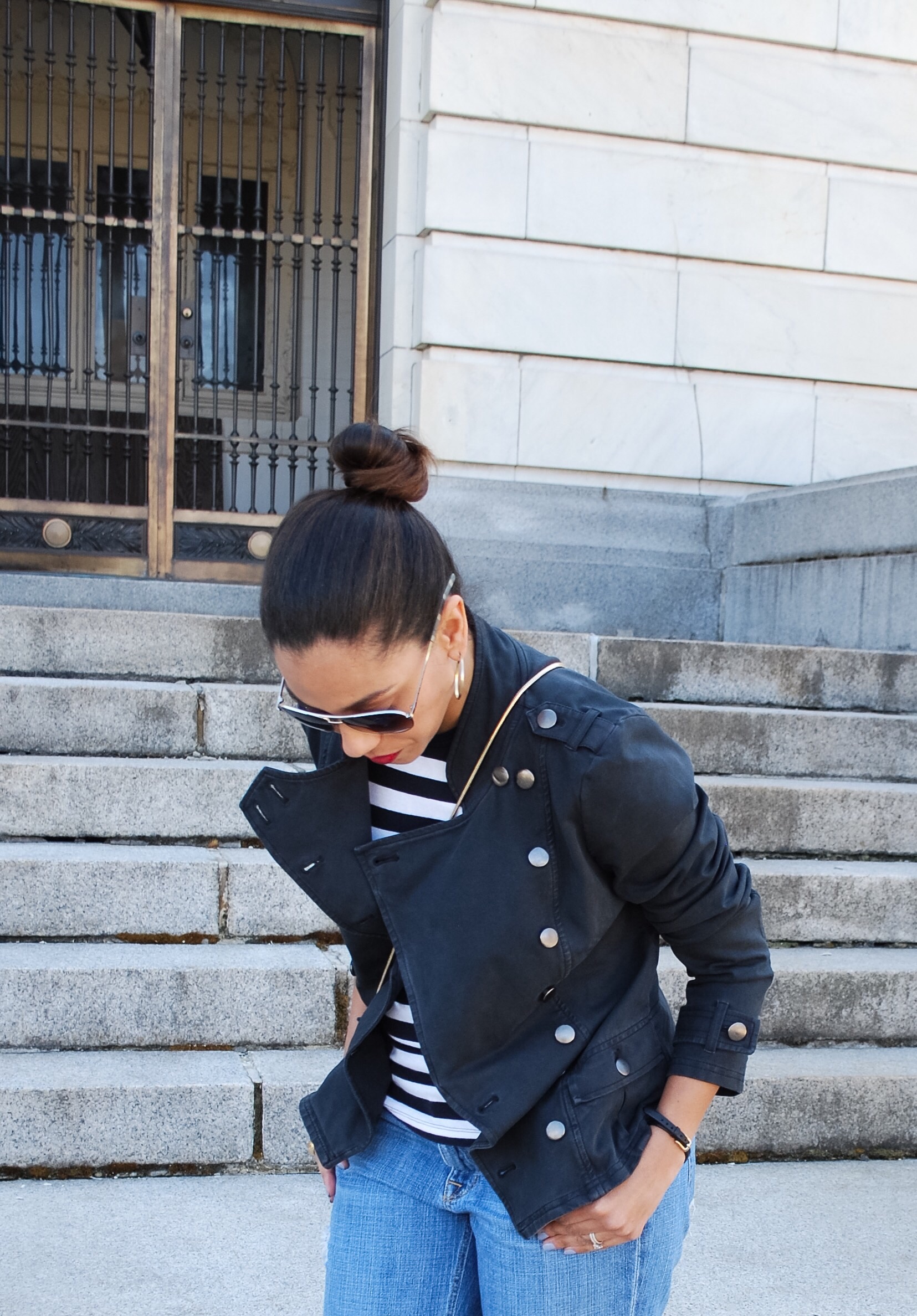 This jacket feels easy, and adding stripes as a neutral to any look allows you to add that pop of color however you want. It's spring, so this green wallet-on-a-chain is my current favorite go to for now. Hope you enjoy the details!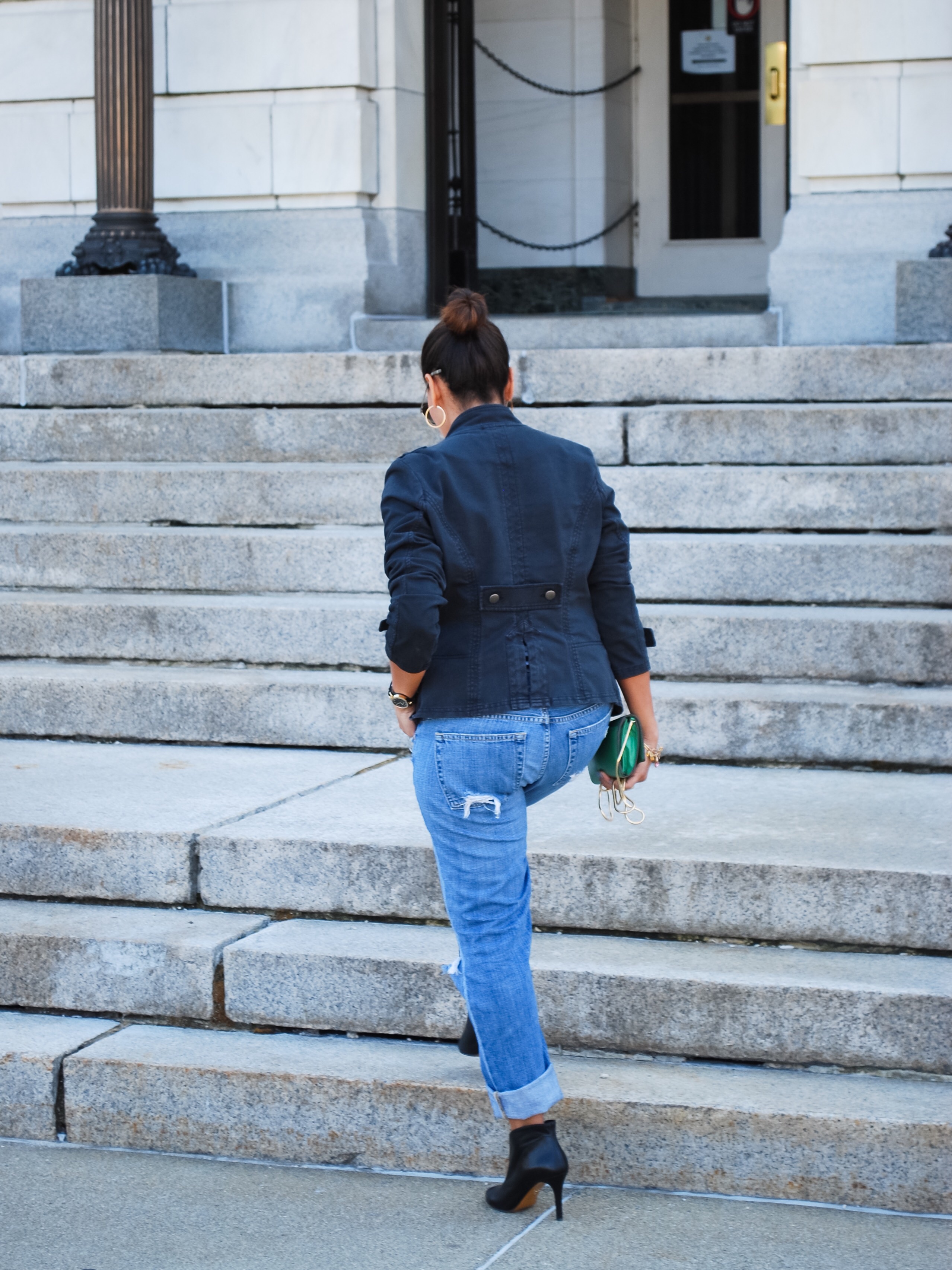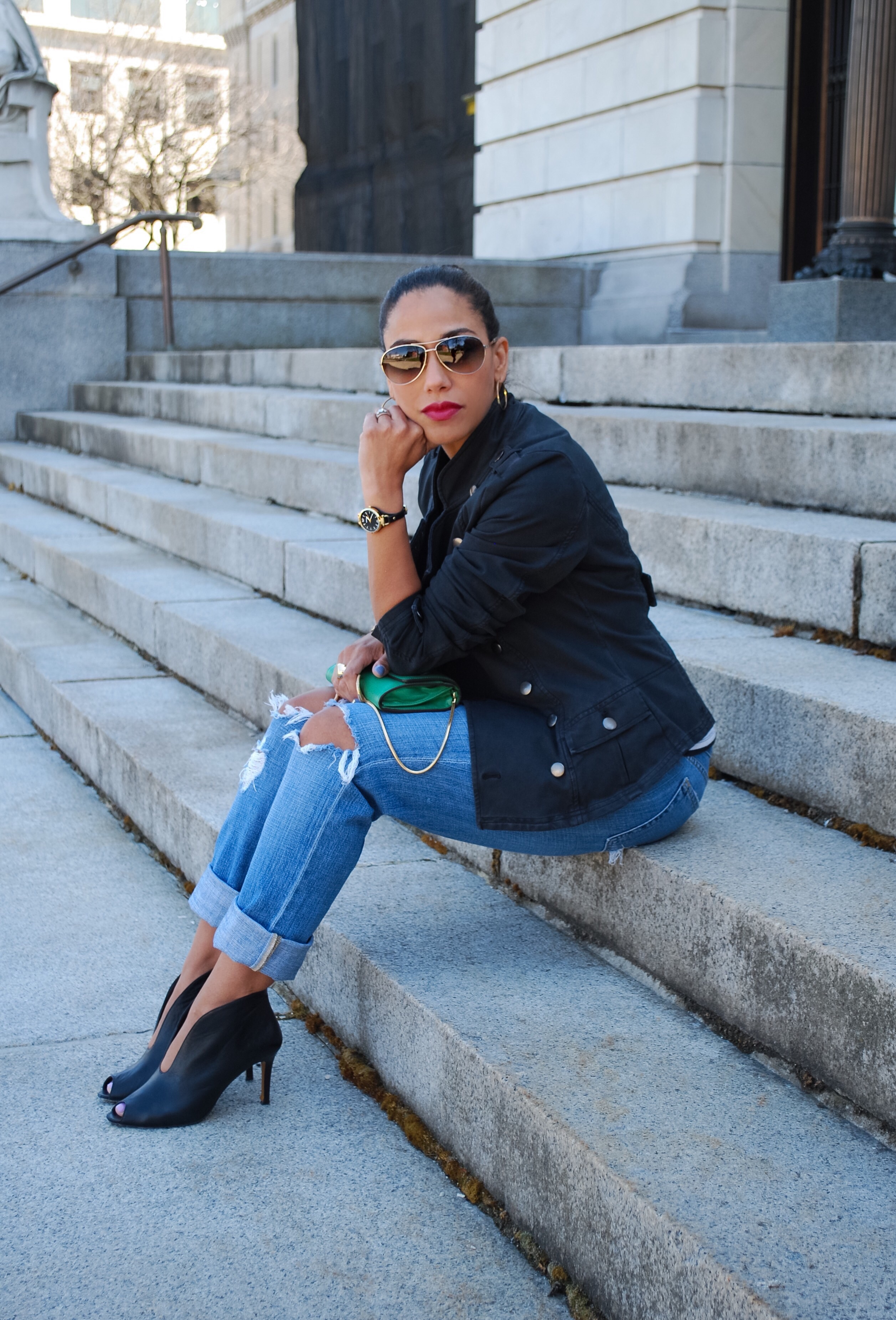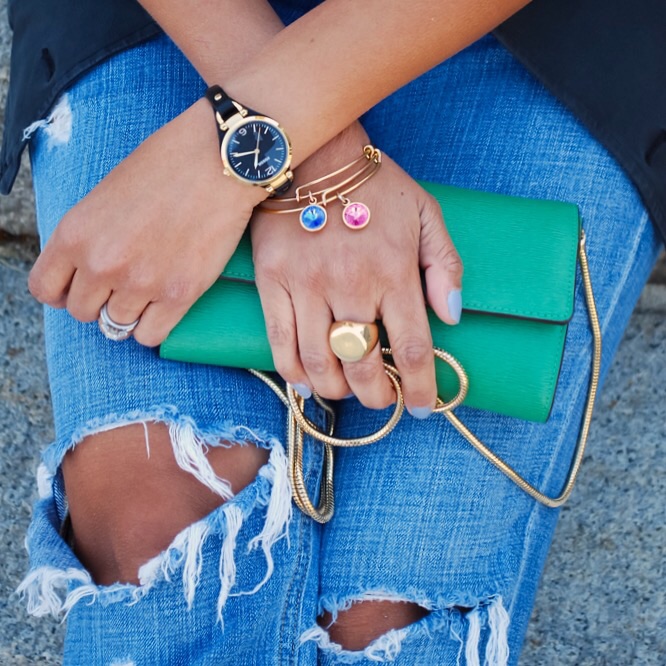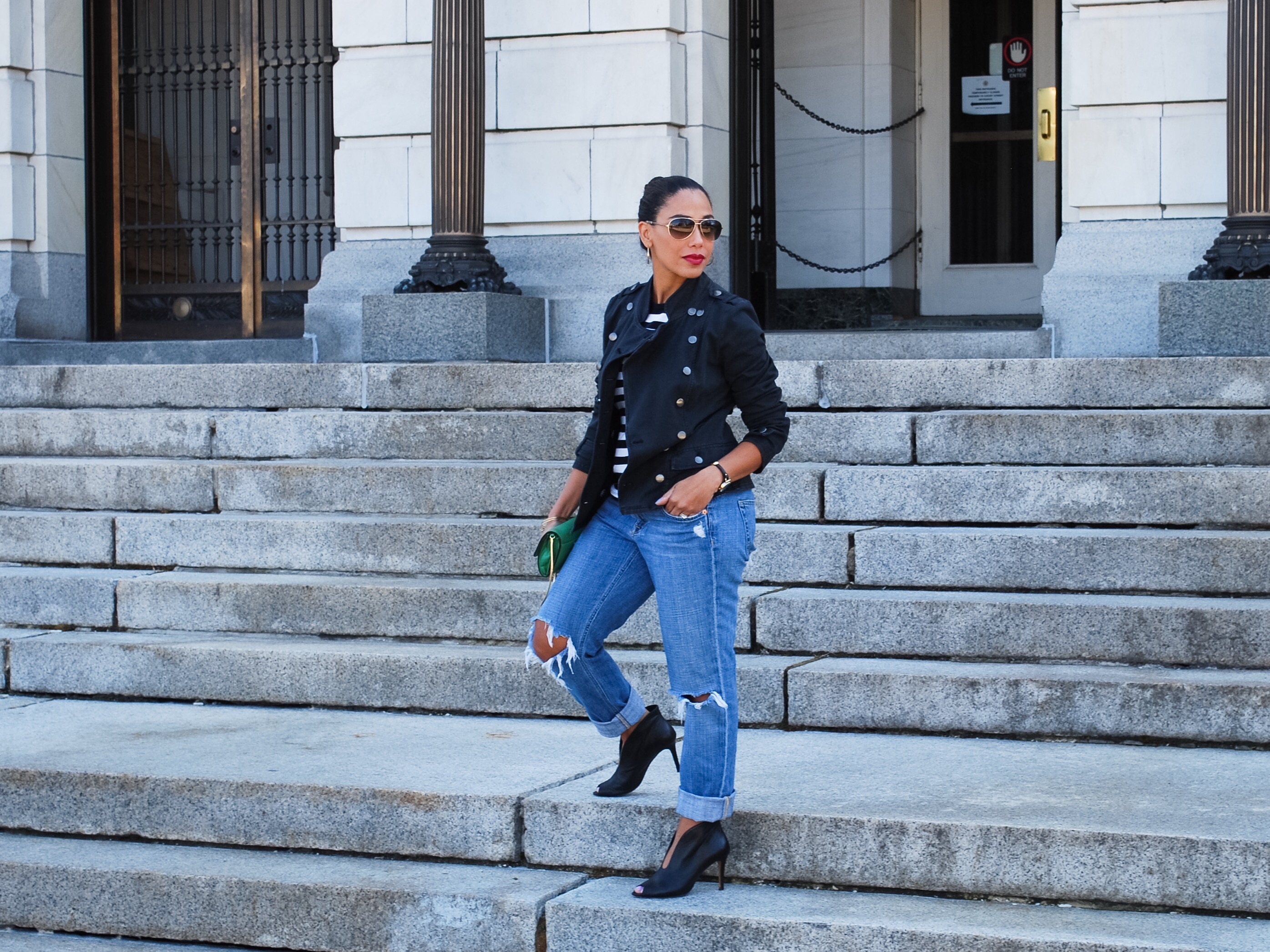 What are some of your signature go-to wardrobe pieces? I'd love to be inspired by you!
Shop the Post // Military Jacket | Striped Tee | Boyfriend Jeans (self-ripped!) | Ankle boots (in suede) | Watch | Sunglasses | Bracelets (in silver too!) | Signet Ring (on sale!) | Bag (old,  similar)

Thank you for stopping by! Stay golden!