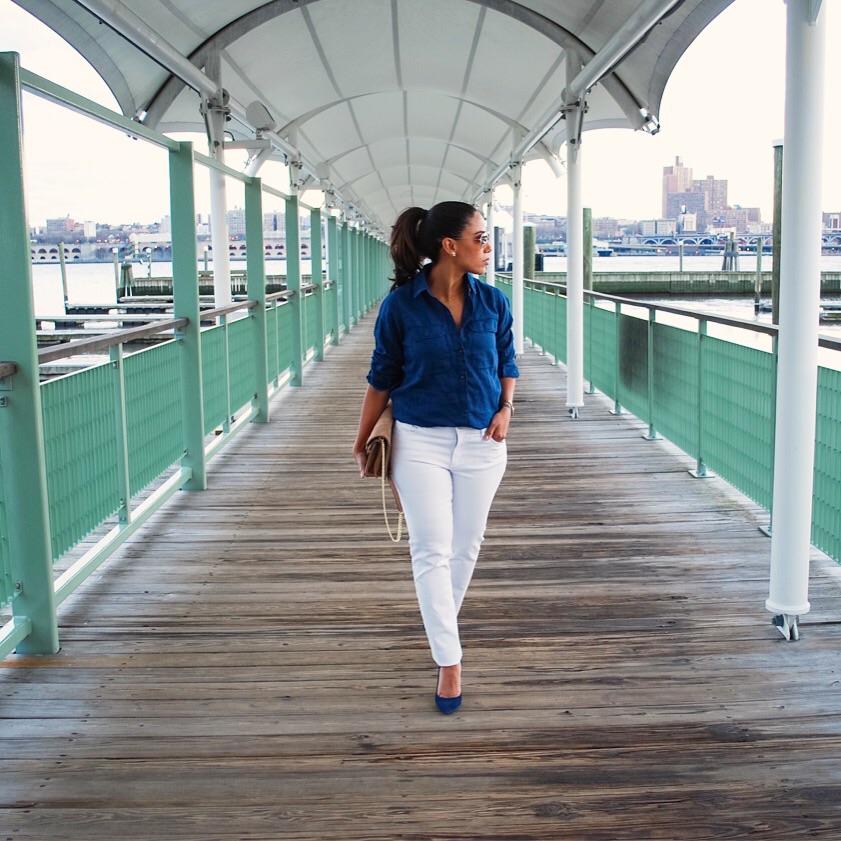 Outfit // J.Crew top | Loft Jeans | BR Handbag | Steve Madden Pumps 
Happy Sunday! This week, I am so excited to share some great news! First, I want to say that this space has continuously allowed to me grow and heal as a woman and a mother. And many of you have asked why I have this space or how it got its start. Independent Fashion Bloggers recently took time to interview and feature me on their site ( I'm so grateful!), and it sums up everything that has gotten me to where I am today and the value I believe this space has for all women. I hope you get a chance to check out the interview (click here), and let me know what you think! I always value your thoughts and shares with others, especially to any woman who finds themselves in difficult situations, questioning if there ever is a light at the end of the tunnel. (I promise, there is.)
They also featured me this week with their Links a la Mode, so I really want to thank them for their support and loyal following of my work! Check out all the blogs featured this week, and my most recent fashion post below!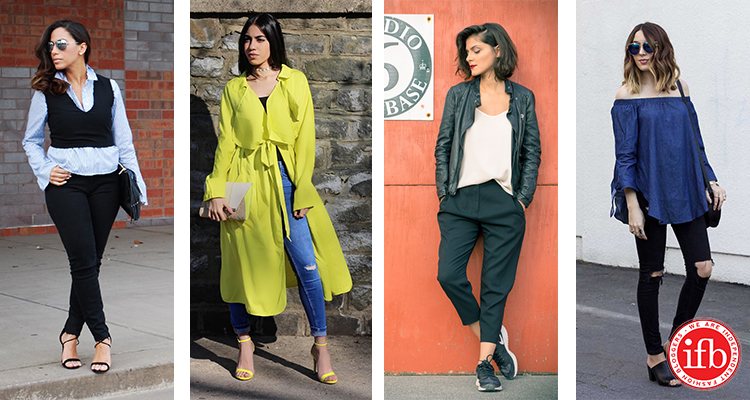 Above all of that, I have recently partnered with my (yes, I'm claiming it!) local J.Crew at The Shops at Riverside in Hackensack, NJ for a Styling Event! This honestly is something I've always looked forward to as I have been a loyal client of J.Crew for many, many years. Without knowing it, when I got engaged, Mr. E put the ring on a pair of J.Crew gloves! Part of my obsession with J.Crew also started when I found a what-was-then a small little blog called J.Crew Aficionada. She shared some of the great sales and events that J. Crew was hosting, and it was my first glimspe into something I wanted to do.
If you are in my local area, on April 29th anytime between 6-9:30pm, I'd love to meet you and enjoy a night celebrating J.Crew style in the new arrivals! Just be sure to RSVP (a must!) at the link here. My son's closet is 90% J.Crew, so he can't wait to find some fun new clothes to wear! He's my number one J.Crew Crewcuts model, for sure! I look forward to styling and sharing with you!
Here are some great current finds at J.Crew  that you might enjoy while they are having a sale of $75 off $200 or $25 off of $100 with code SHOPNOW.

Thank you for always reading, stopping by and for your loyal support!

Links à la Mode, April 14
SPONSOR: Shopbop Rachel Zoe, Antonio Berardi Tops, Kate Spade New York Shoes, Gallabia, Mishky, MEESH, Chambray Tops, Trench Coats, Espadrille Flats, Men's Emporio Armani