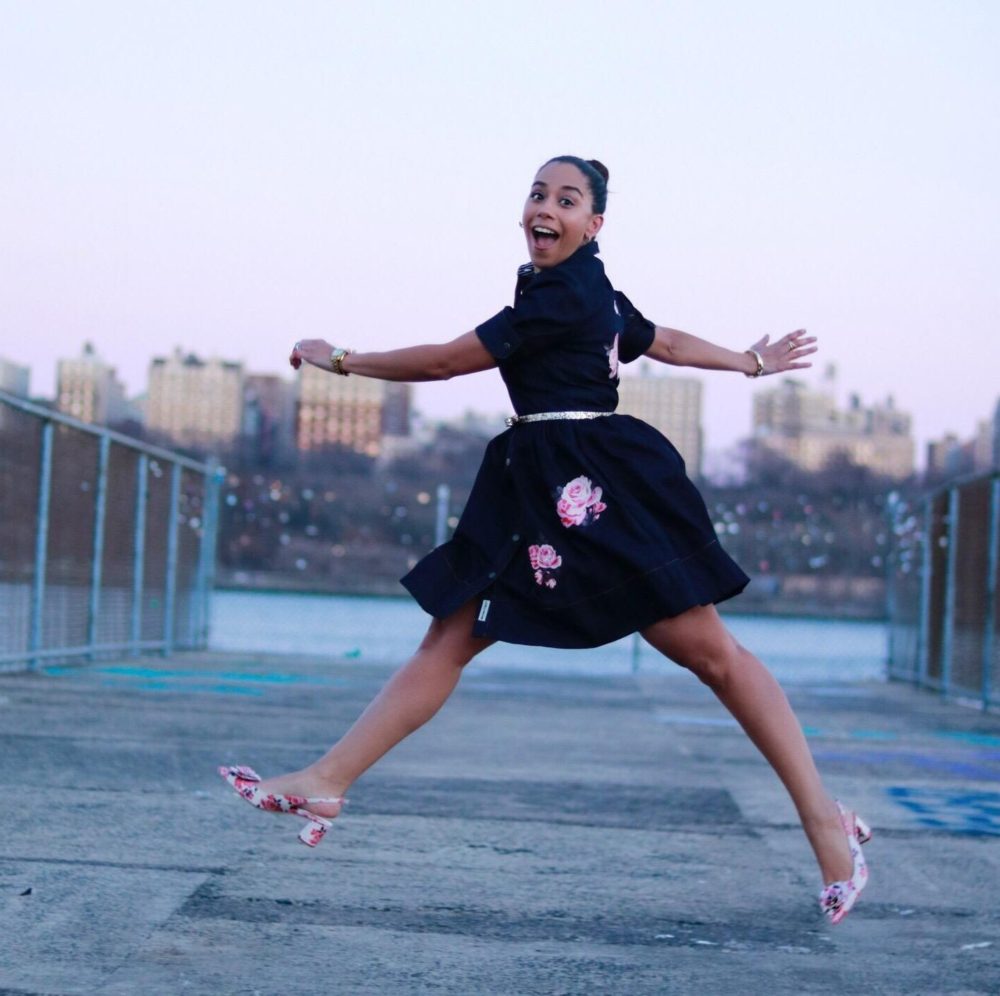 Shop the Feature // Denim dress | Gold belt  (on sale!) | Floral print shoes | Drop Earrings | Bangles (white, gold and knotted here) | Gucci handbag
Okay, so first things first – it's been awhile, again! Best explained – my site and my life went under a bit of a hacking. Still learning the world of backend computing, I lost access to a few important files to get back to posting. As for my life, the early months of the year were consumed by my dedication to directing a musical. This year (my 12th!), I directed Next to Normal, and if you don't know the story well, let's just say that it is an intense story about family, love and loss. I wanted to honor it well, and so I dove right in and didn't look up until it was finished this past weekend.
Now over both overwhelming experiences, I'm making my spring return (while outside my window an ice storm is reminding us winter is not quite over) and celebrating year two of This Season's Gold! I have been sharing on my social sites in the meantime (follow along on Facebook, Instagram, and Twitter), and thrilled to have recently partnered with Kate Spade to host a Spring Style Event on April 7th! If you are in the NJ/NYC area, check out the details and rsvp here.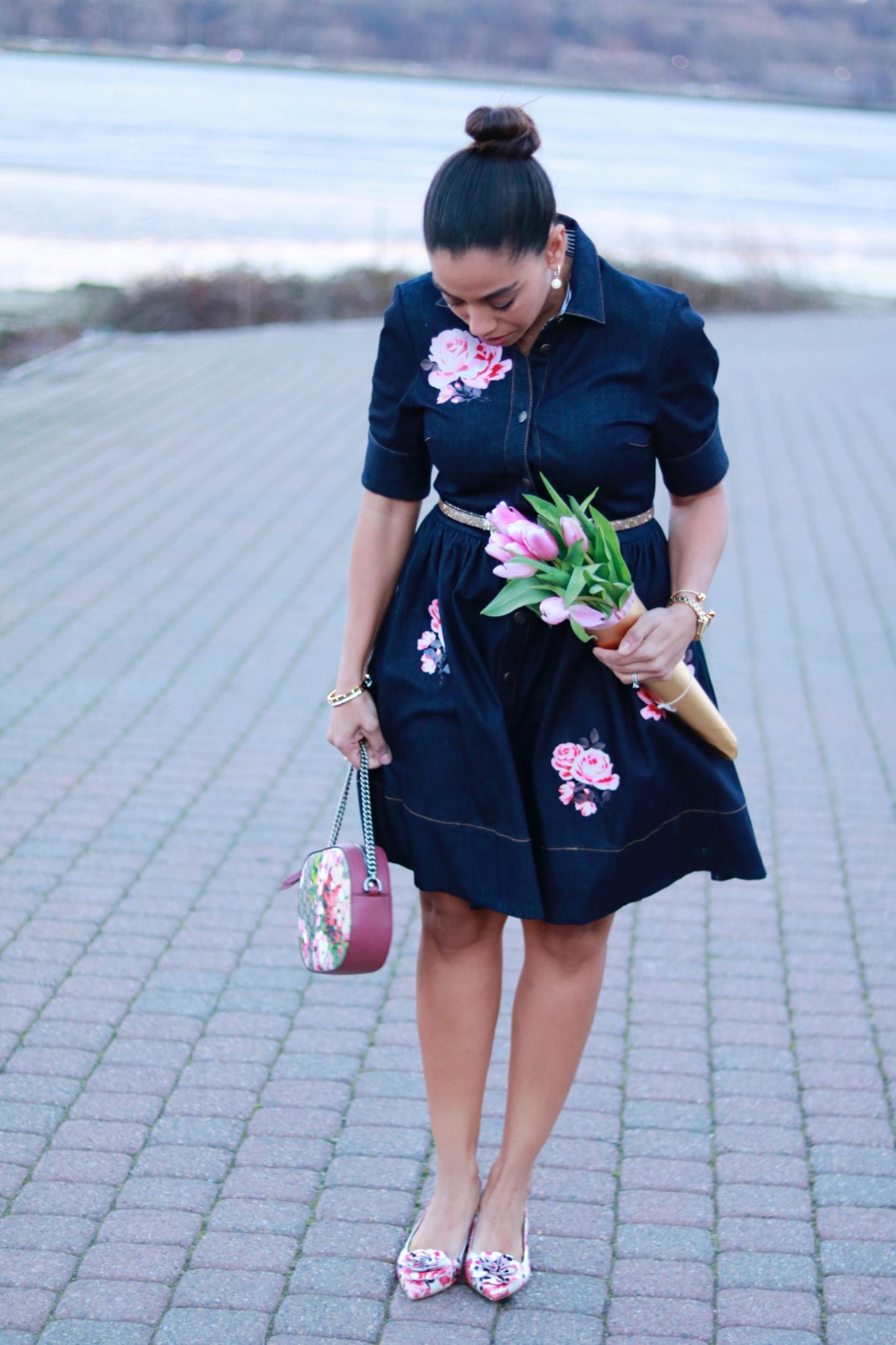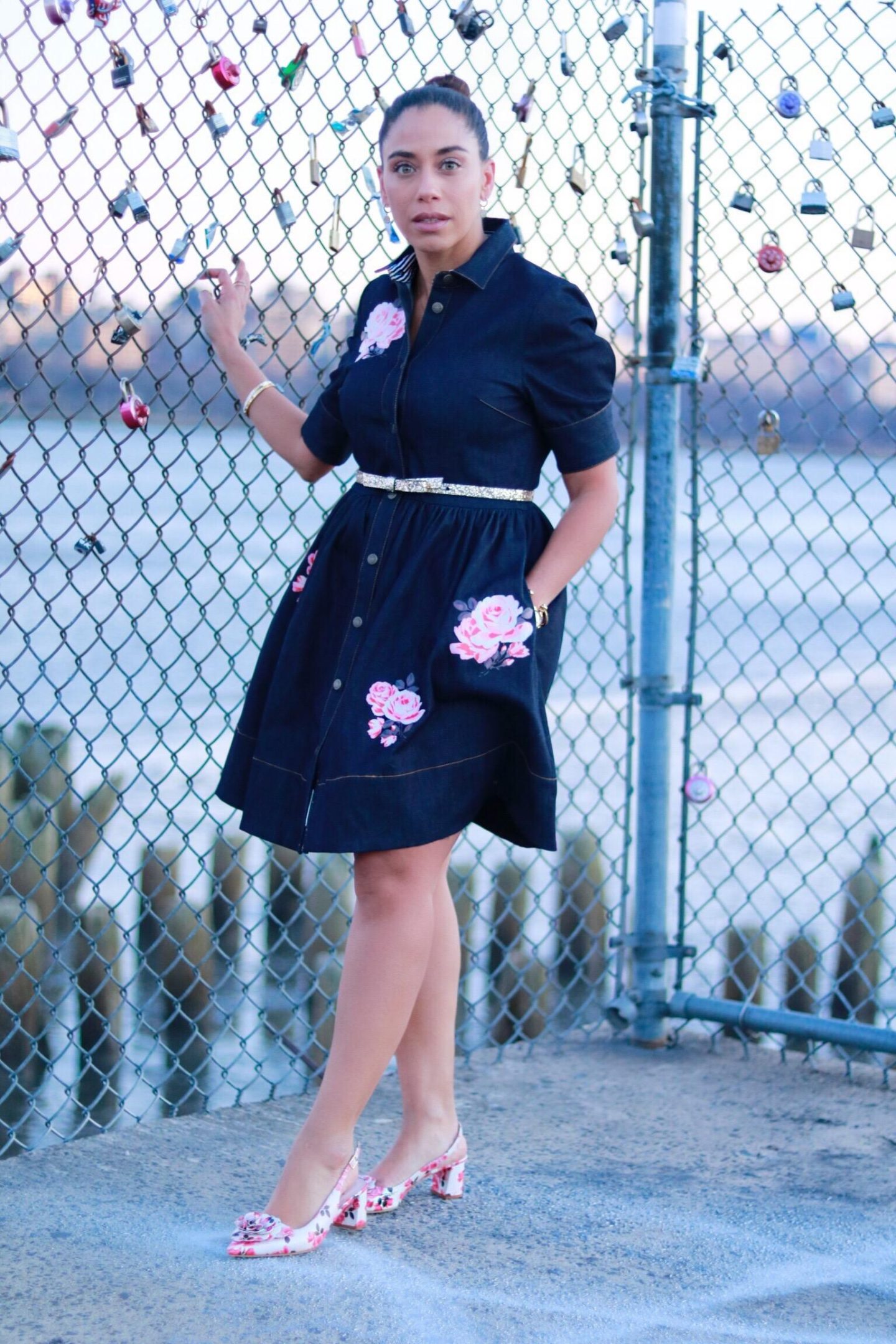 If you haven't noticed, flowers and denim have made their return in a big way together this season. Whether you've seen embroidered flowers on jeans, floral patches on denim jackets, or rose appliqué's on pretty denim dresses like this one, flowers have returned for spring quite fashionably this season!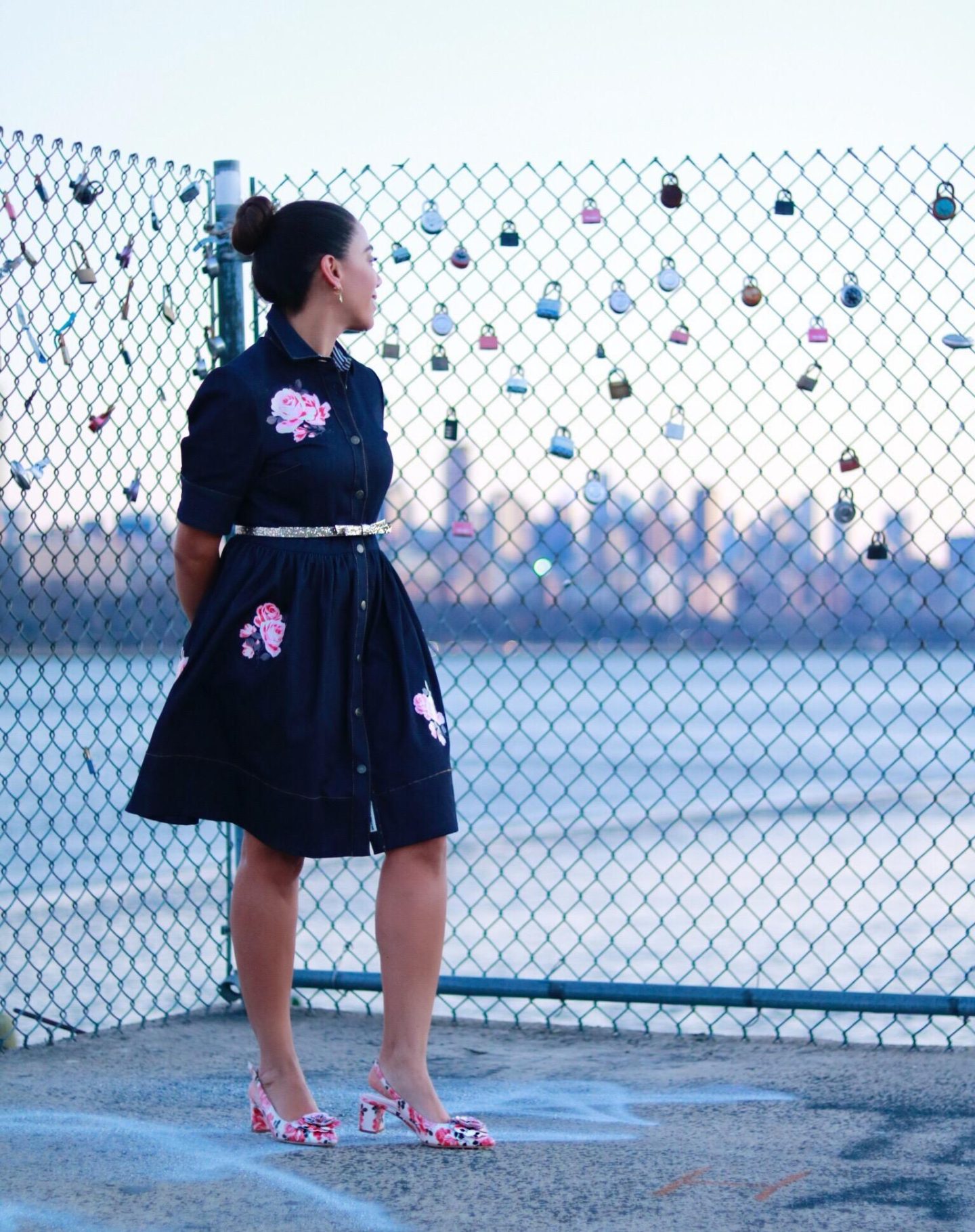 This denim dress (with pockets!) is perfect for the transitioning season. I love how structured it feels and that the dark denim makes the pink flowers pop with color. With a black and white striped inner collar detail, this dress makes for a perfect outfit for a stroll in Paris or a spring evening in New York along the water.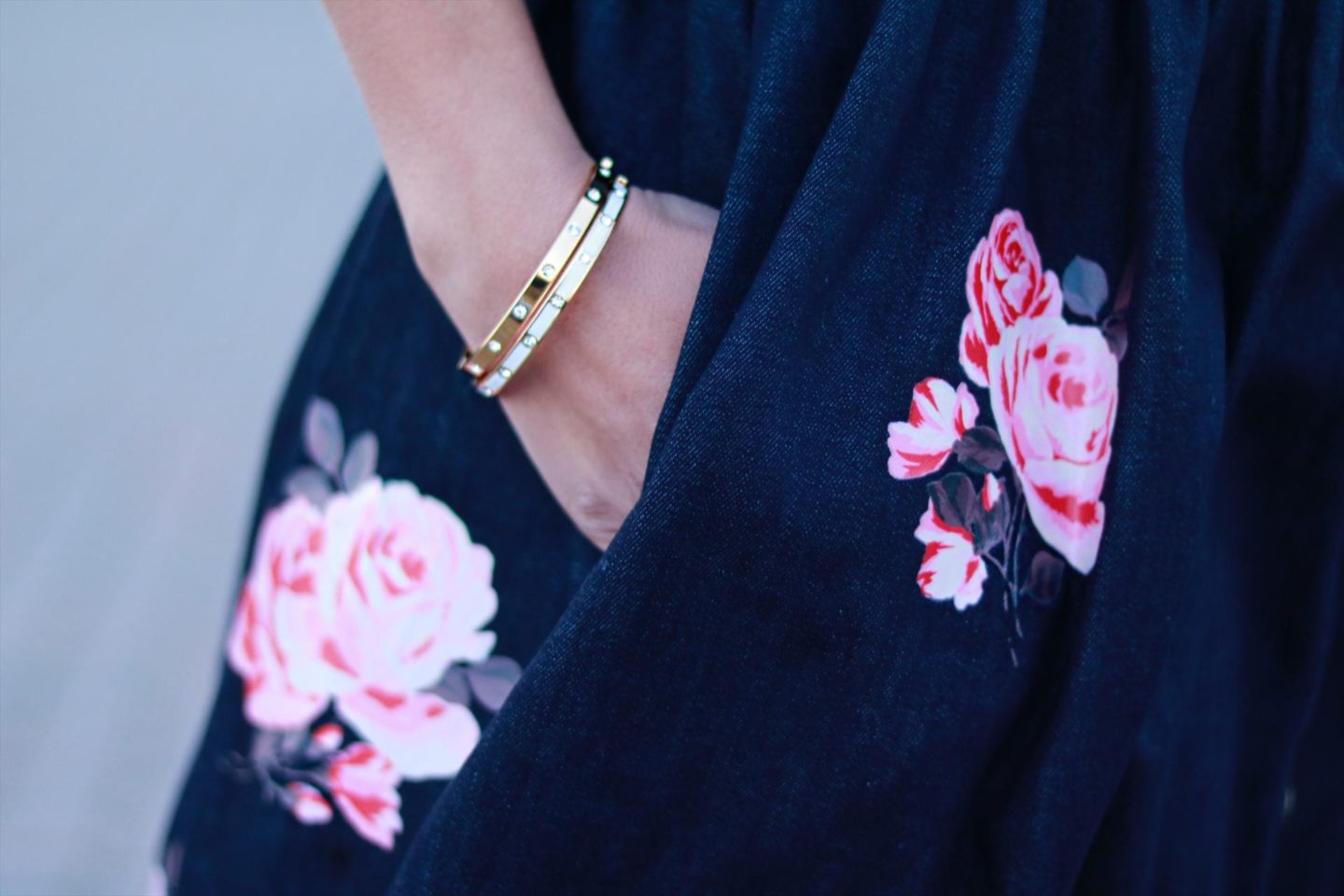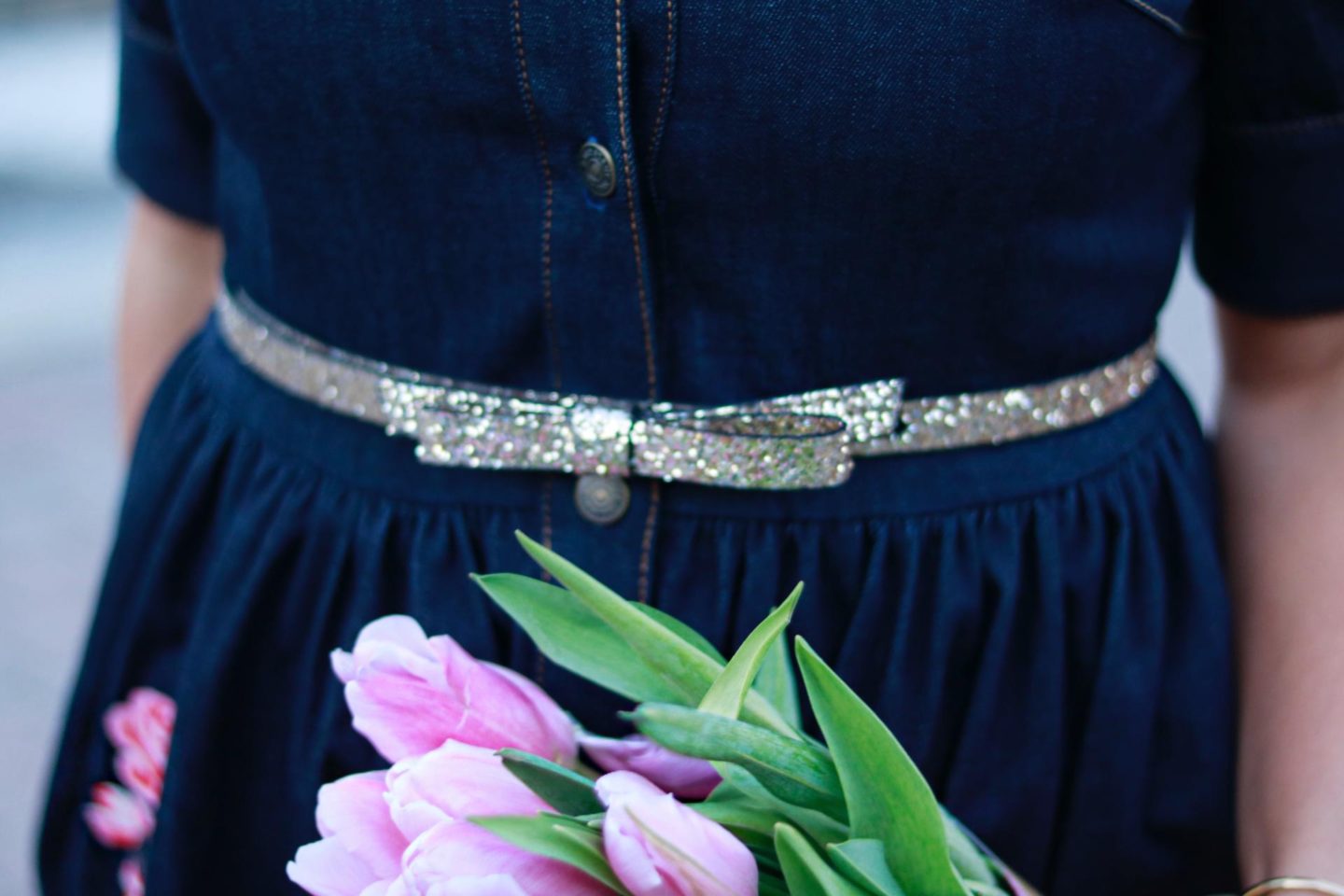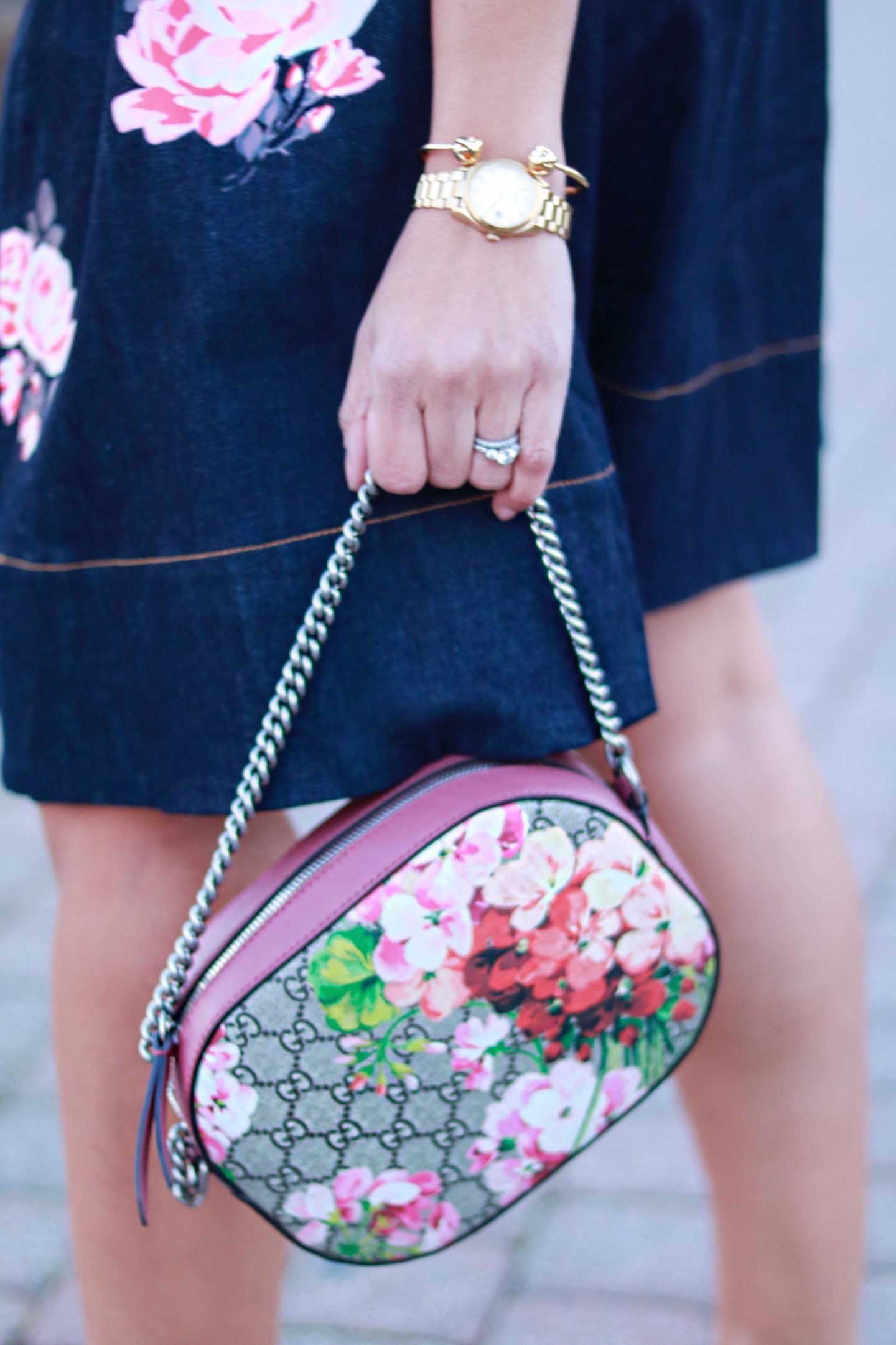 Adding my new favorite floral bag and low block heels, I am ready for spring! I couldn't resist a few touches of gold from my belt to my bracelets. I was happy to add a little sparkle to celebrate This Season's Gold second anniversary and all that is to come our way this year!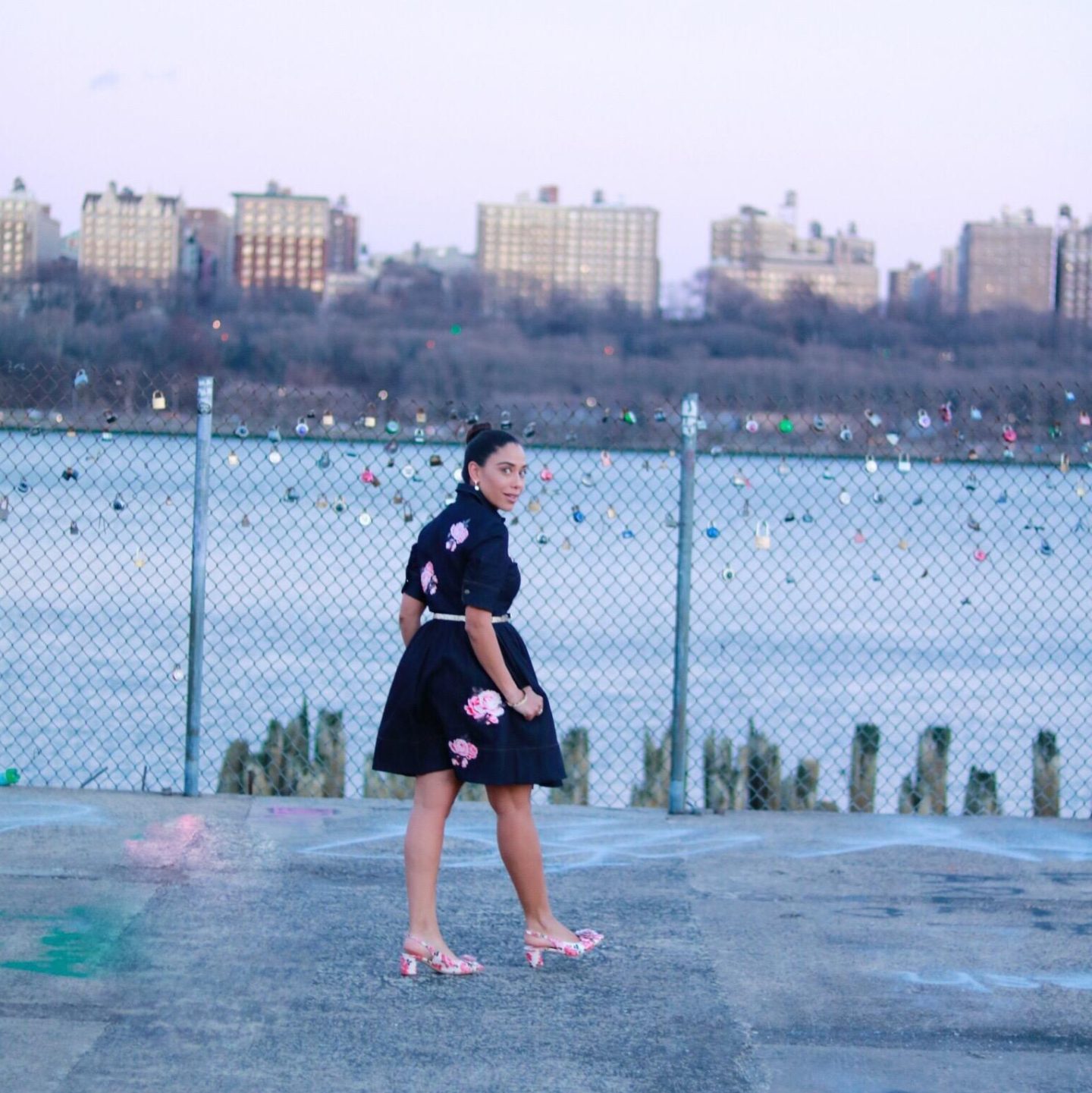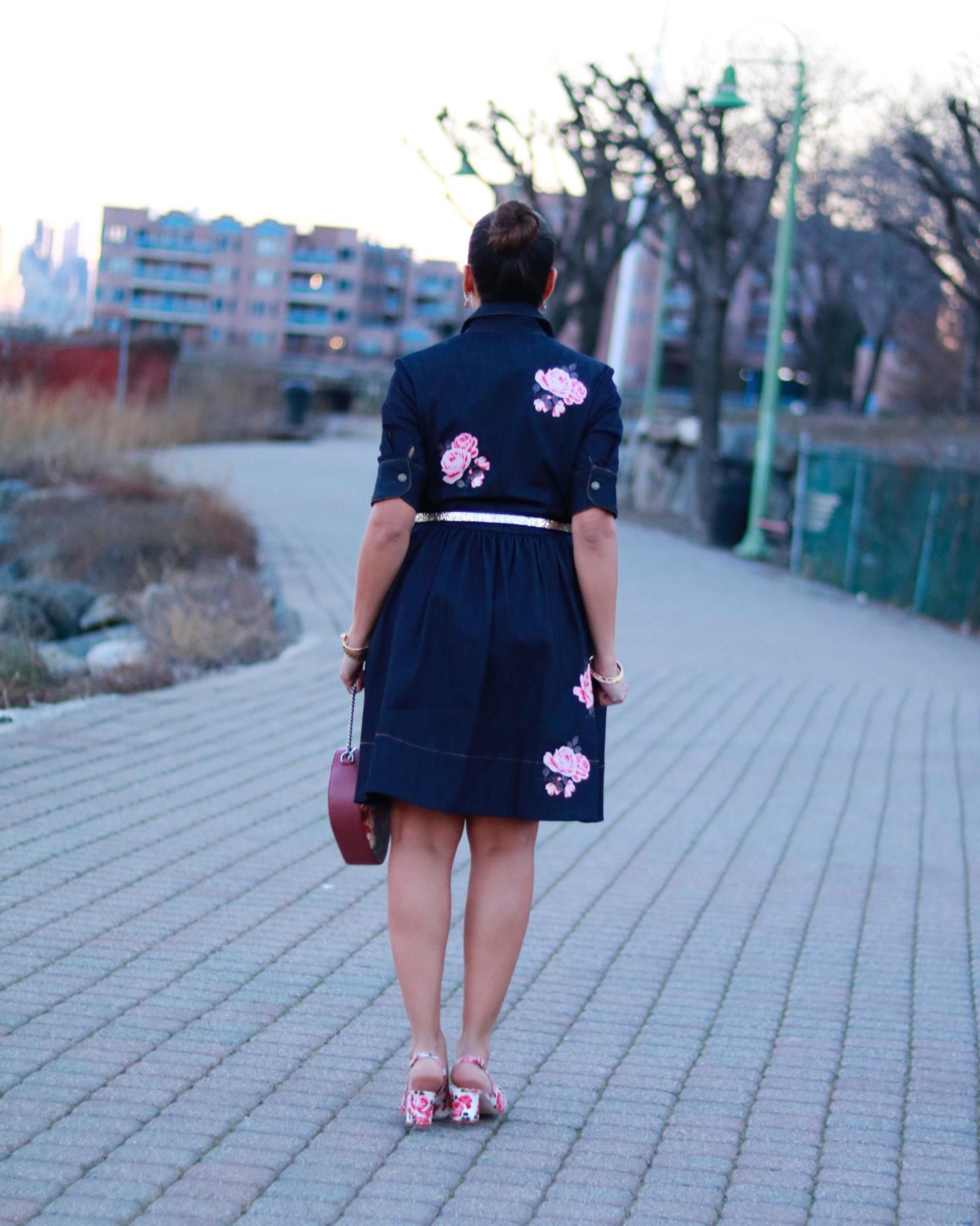 I've added some of my favorite flower and denim looks below. What are you looking forward to this spring? Let me know in the comments!

Thank you so much for all the love you have given me and This Season's Gold this past year! We have grown so much, and I cannot thank you enough for making it possible. I hope to surprise you with so much more content this year! Thank you for stopping by!
Thank you to Kate Spade for partnering on this post.
Shop the Feature // Denim dress | Gold belt  (on sale!) | Floral print shoes | Drop Earrings | Bangles (white, gold and knotted here) | Gucci handbag