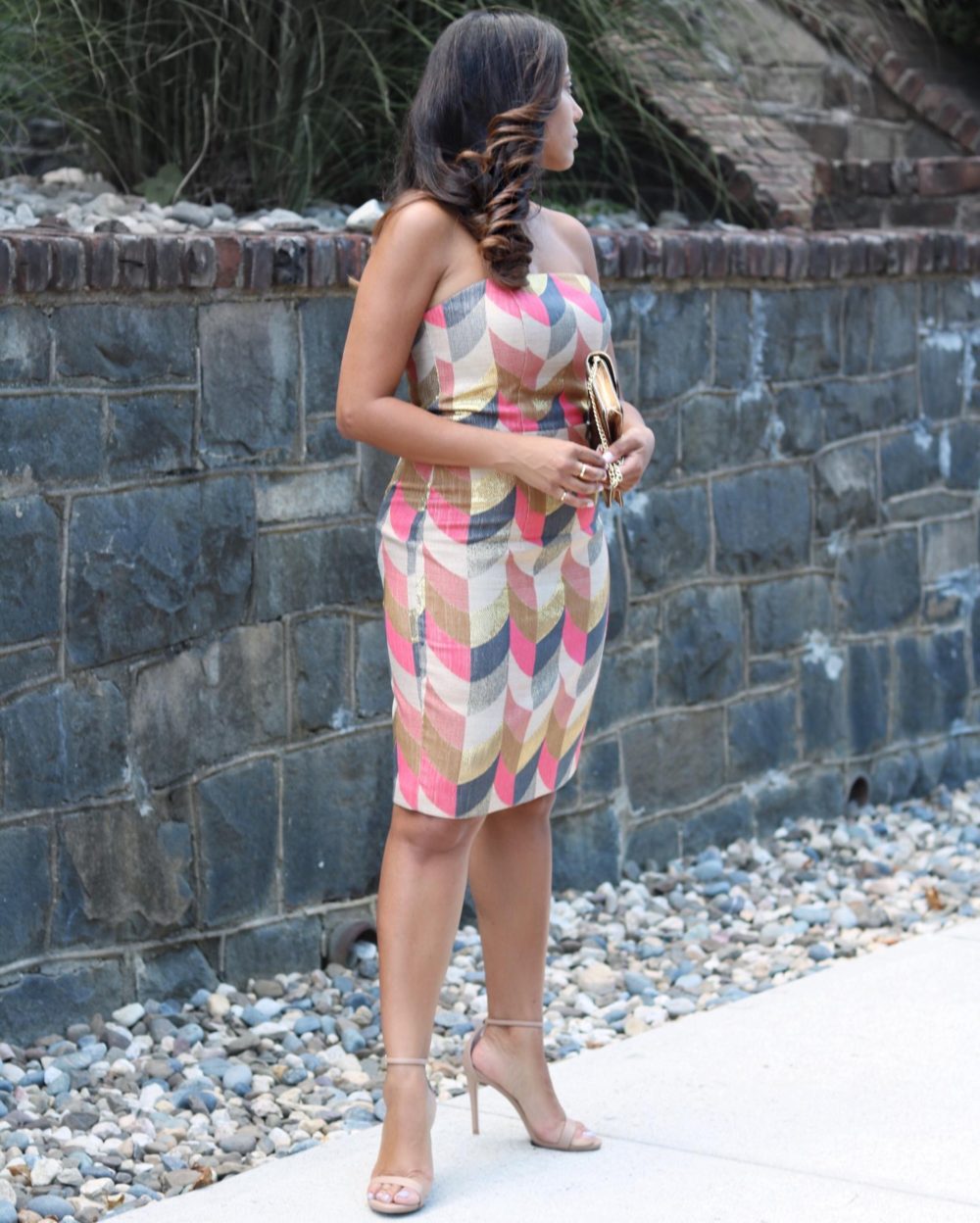 Happy Monday! I hope you had a great weekend, and if you've been anywhere near New York City, staying cool in this heat wave! In the spirit of staying cool, I recently spent an evening out in this summer heat and when I saw this patterned strapless sheath dress, I wanted to own it! It is the perfect summer time look for an evening out when the sun is soon to set but the heat continues to rise.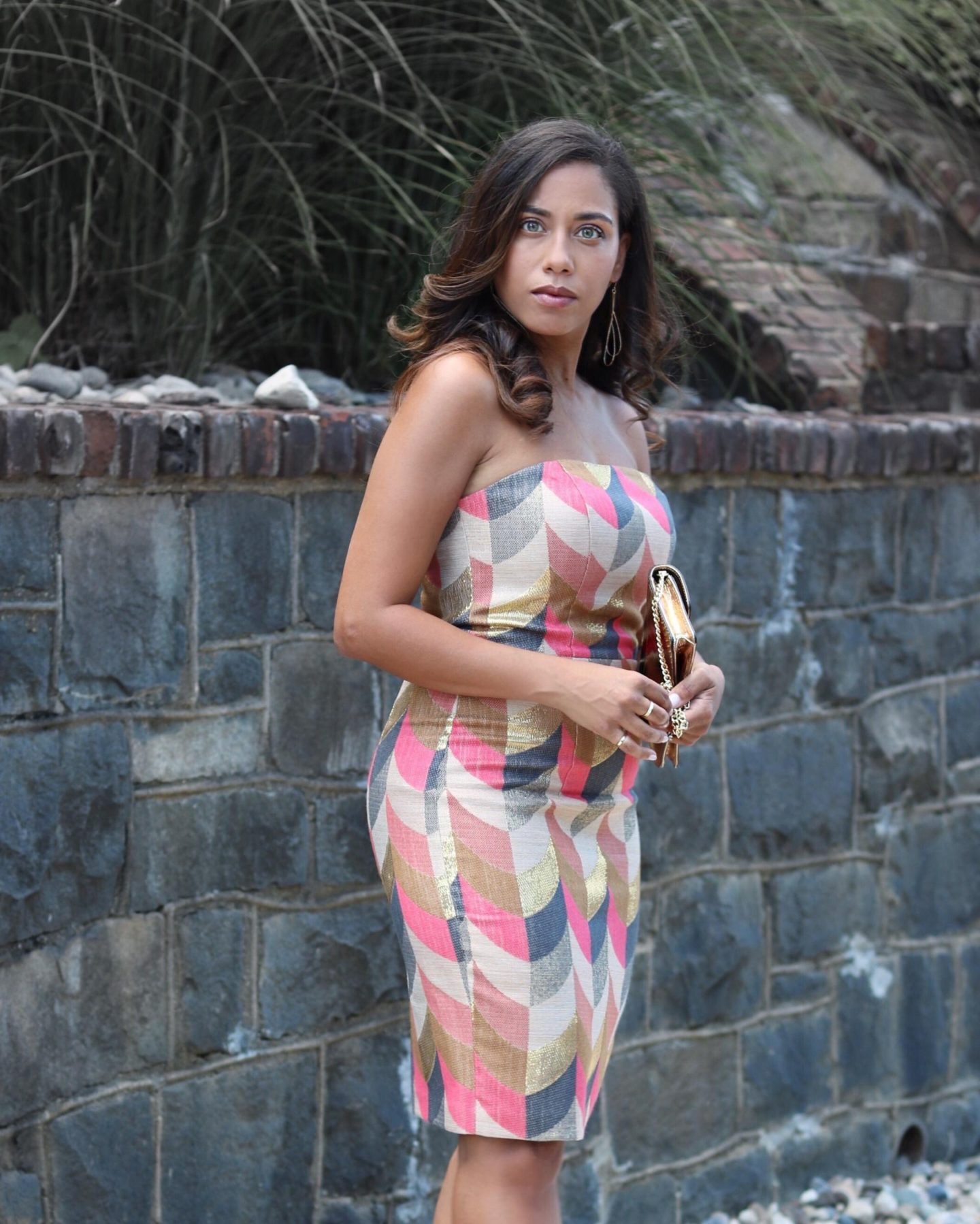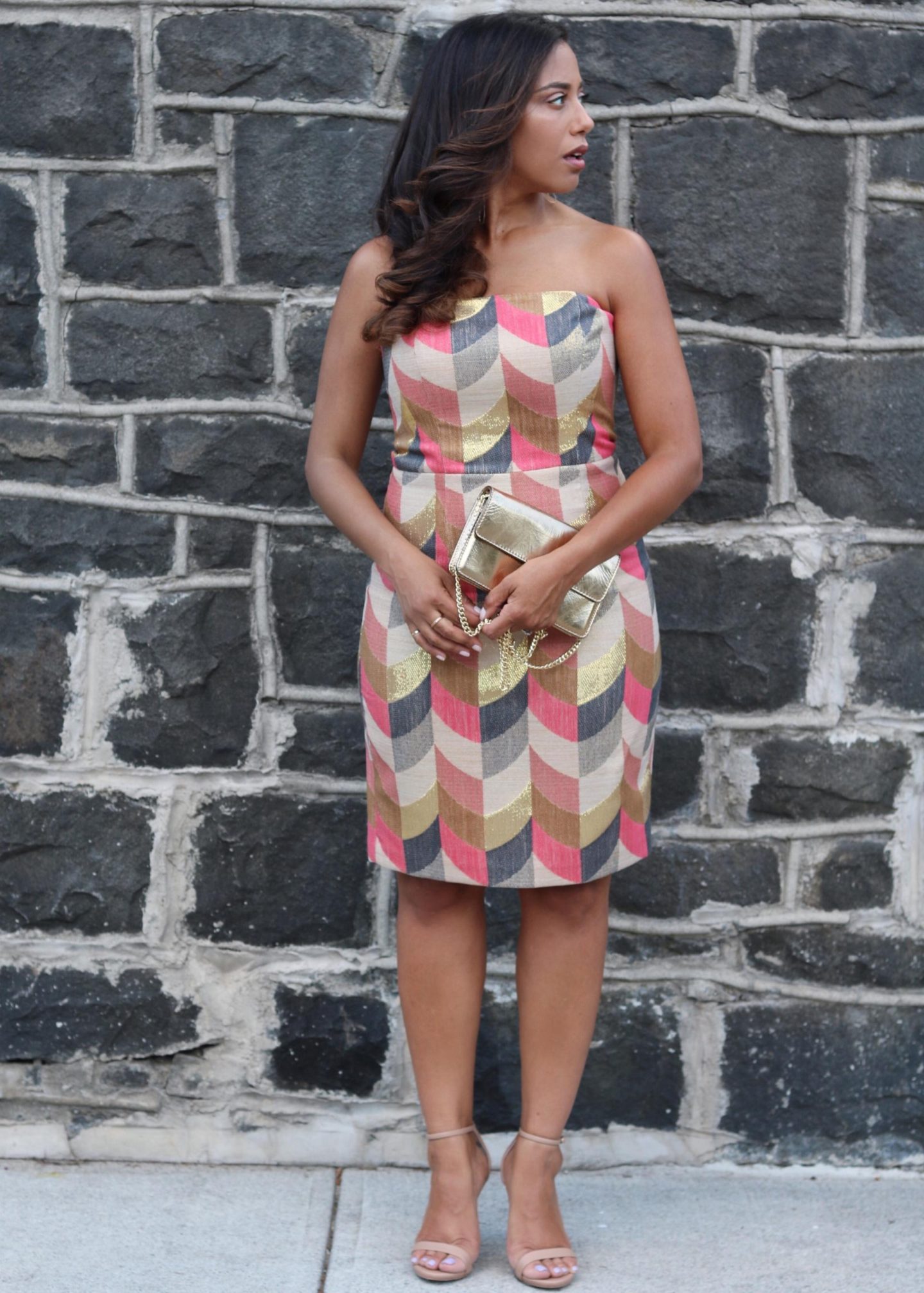 With the summer heat, it's important to keep your styling as minimal as possible. I simply added a touch of gold with one of my favorite handbags, airy oval drop hoops, and nude sandals to make my petite frame look as tall as possible. I don't wear pattens too often, but the classic and classy pattern in this dress beautifully elevated an otherwise simple strapless sheath.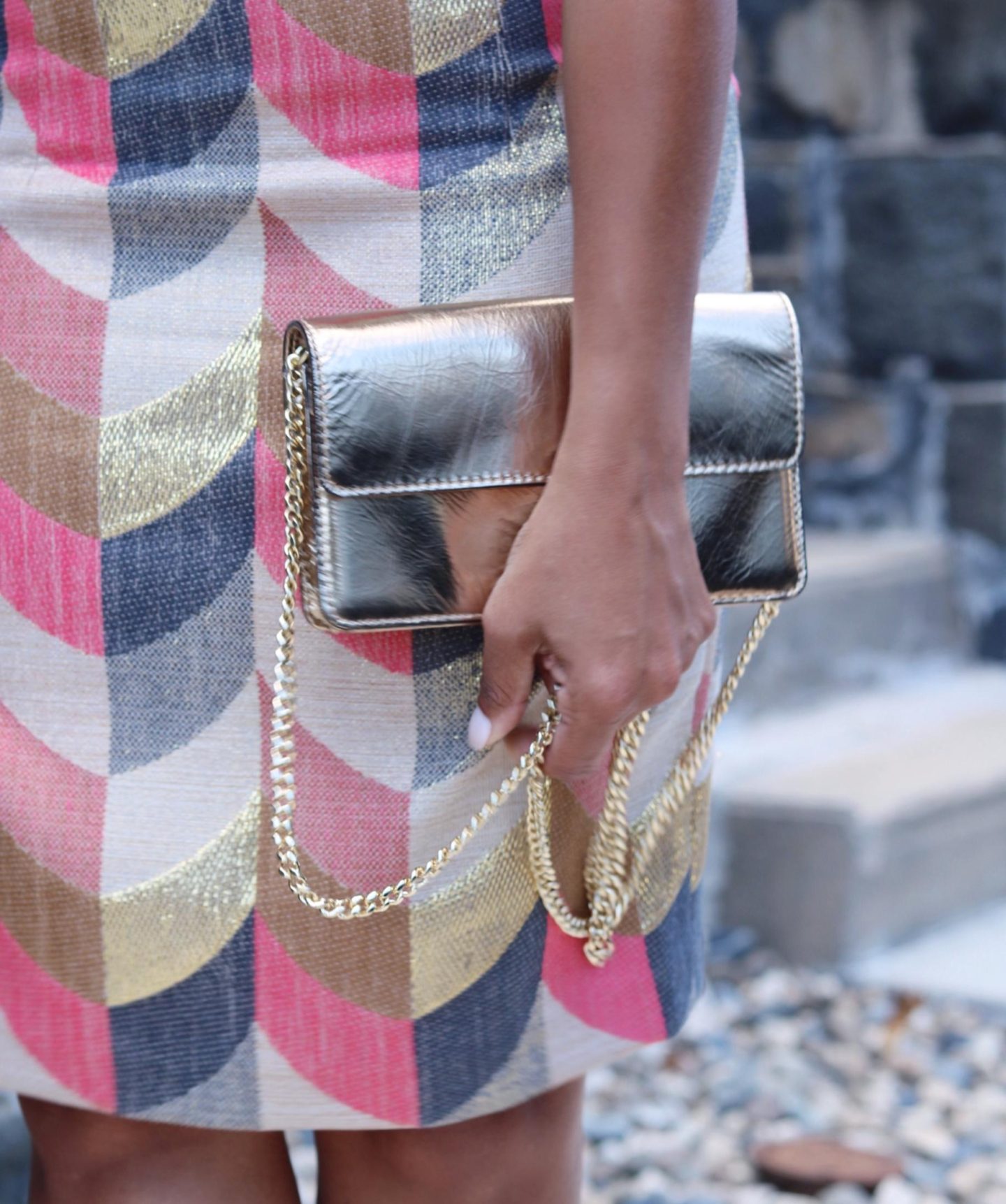 Sometimes I find it rather challenging to get dressed for an evening out in the summer when I rather just be sitting home in my air conditioned home to be quite honest, but if I have plans to go out, I prefer to find something that allows me to feel as cool as possible. I love the texture of this dress that has just the right touch of gold making the scalloped pattern perfectly bright for the summer season. I personally love the colors of this strapless sheath because it happens to incorporate our brand colors!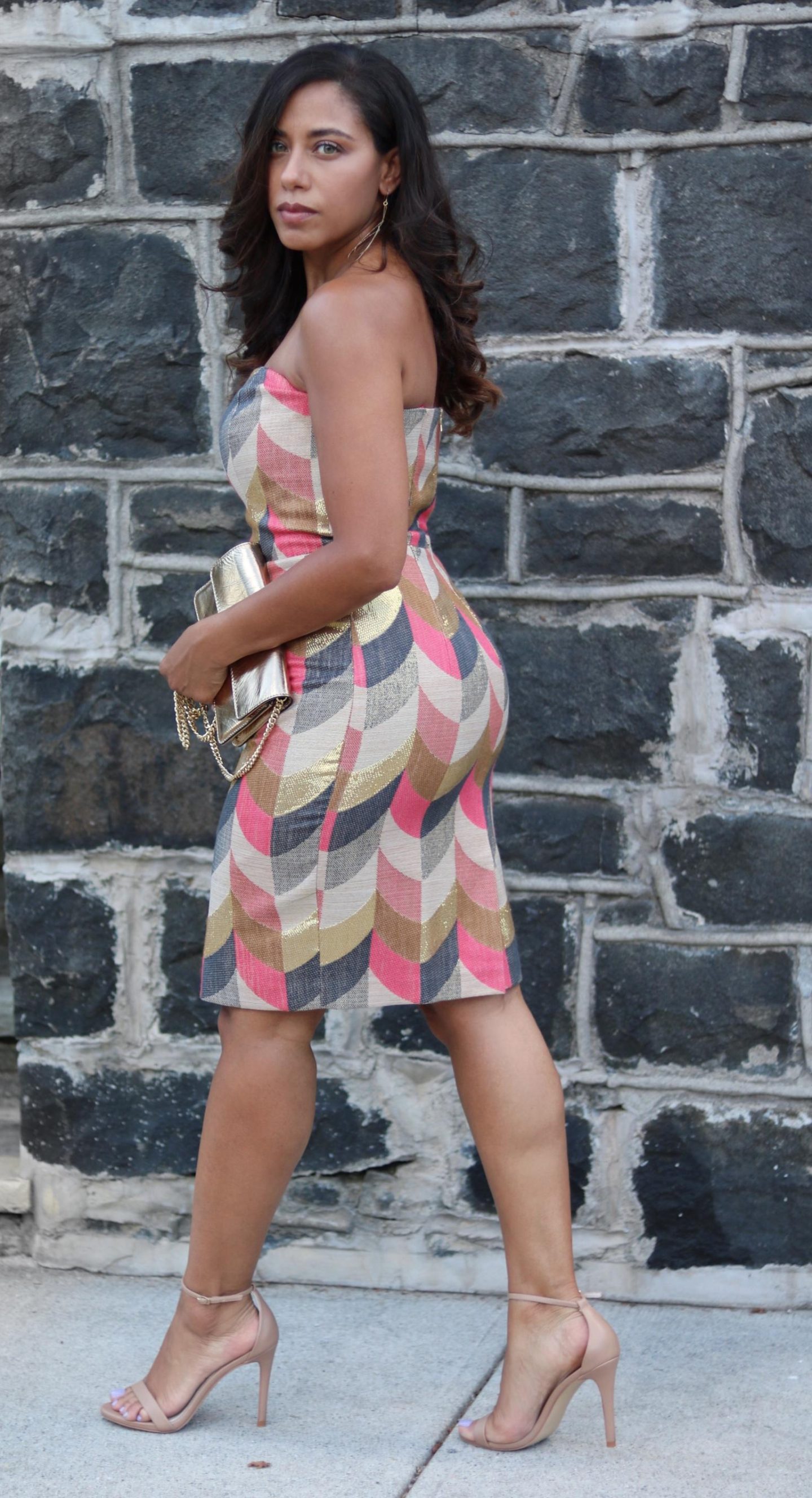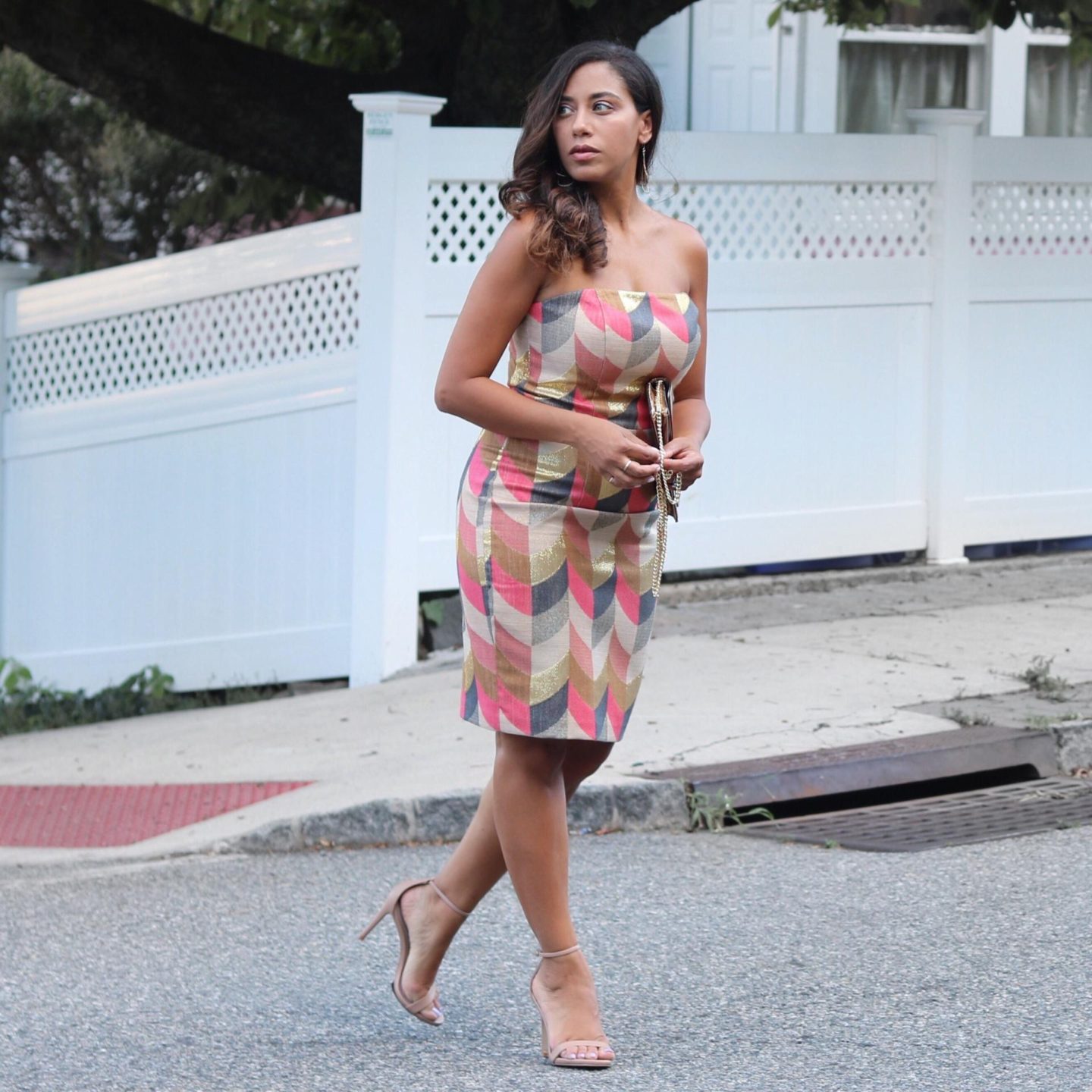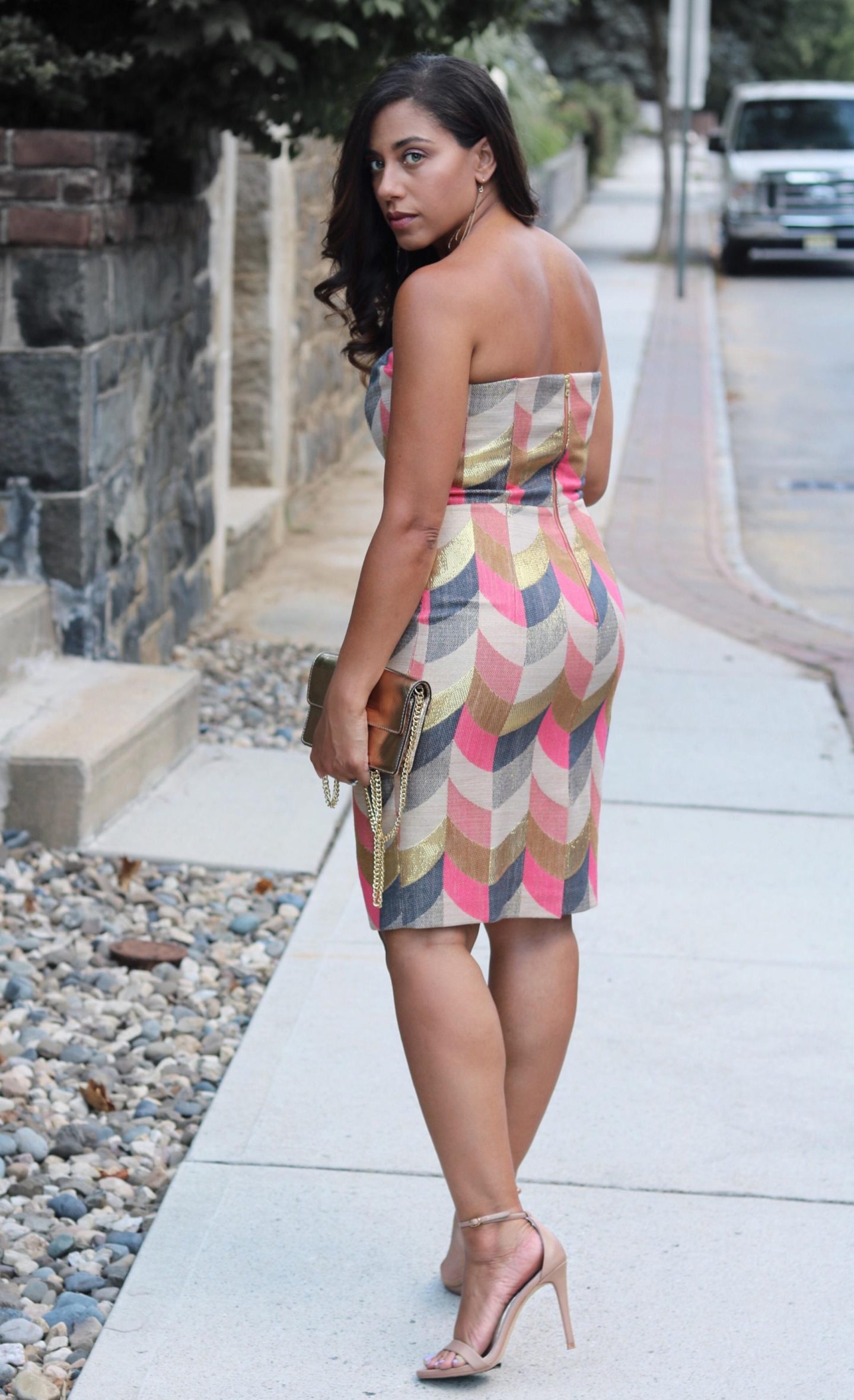 Hope you enjoy the styling! Stay cool and golden! Let us know in the comments, what is your go to evening look on a hot summer night, or do you just stay home? And if you love this look, we'd love for you to consider sharing it with others! Thank you for reading! 
Shop the Feature // Strapless sheath | Handbag (on sale! love it in silver too!)| Sandals | Earrings (similar)
Thank you to Maggy London for partnering on this post.