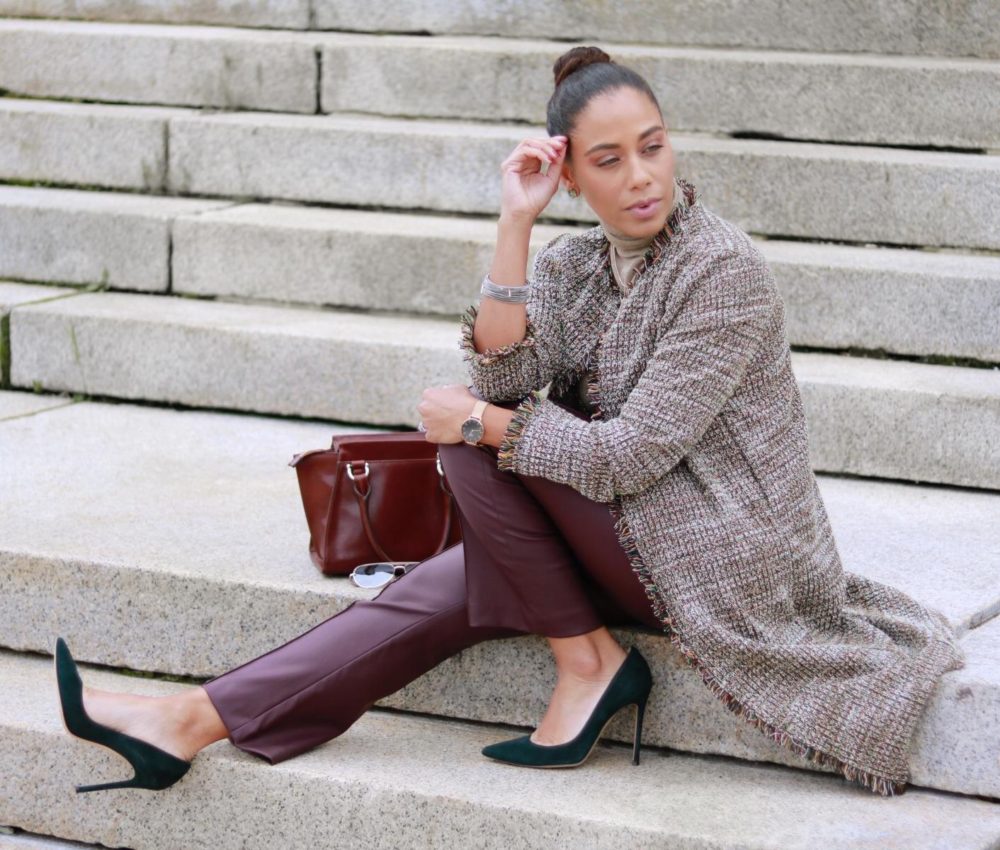 It is October 2018, and here I am finally back after a full season hiatus. Happy to return doing what I love in my favorite season (the golden season!) sharing my fall style favorites with you. To say so much has happened in the last few months is an understatement. But I won't leave you out of all the fun, as I plan to share the best of best from this past summer in tidbits over the next few weeks. So please feel free to indulge in some sunny content from the warmer days as I ease back into writing in what are to surely be cooler days ahead.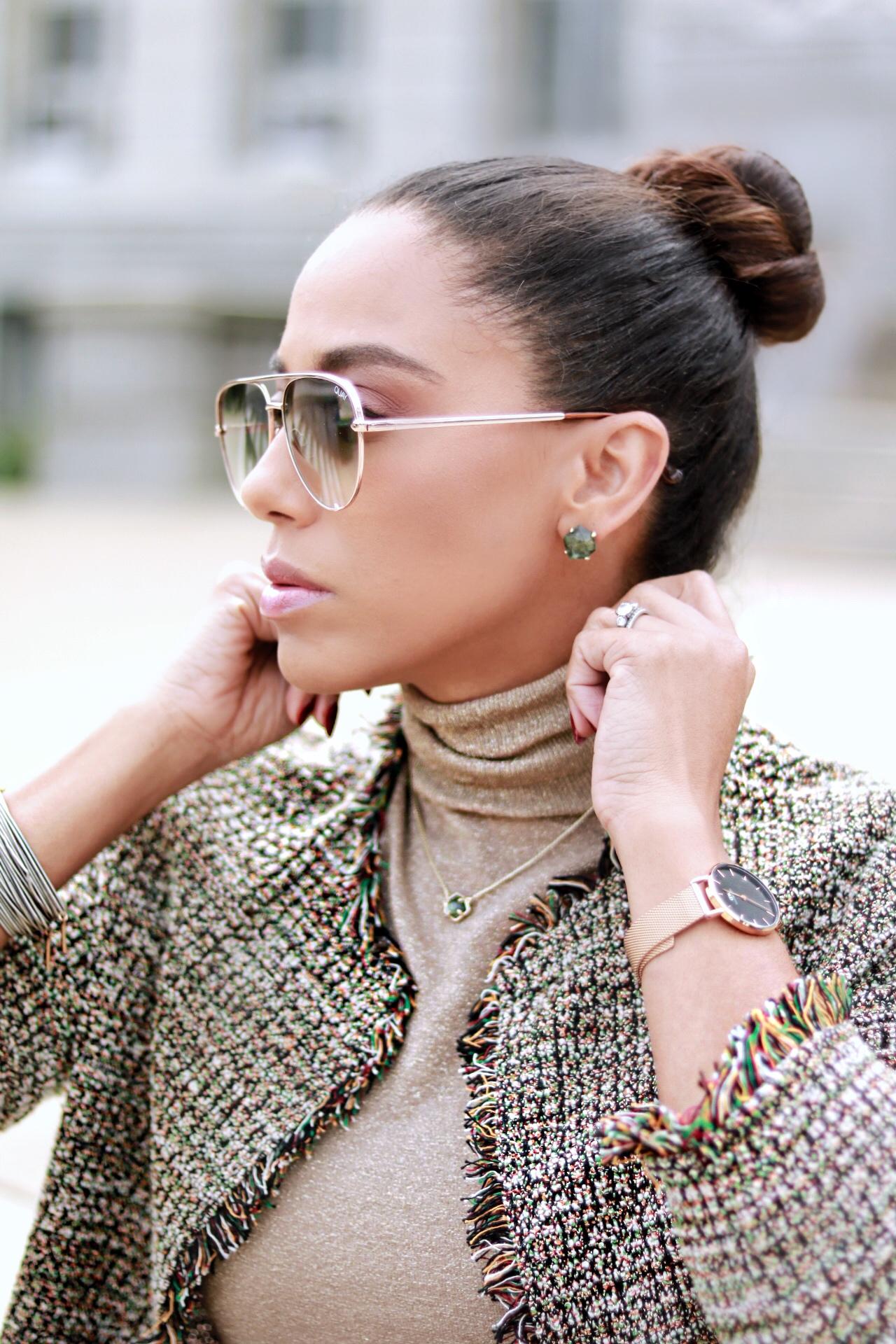 Something about the change in the air that prompts me to change mindset and while some wait for spring to do a closet cleanup and "switch things up", I love cozying up to my closet in the fall and winter to see what gets to stay and go. This past summer I did an entire garage and closet cleanup and it felt so therapeutic. So much so, that I felt it affect my attitude and how I felt when I woke up in the mornings. Much more of that to come.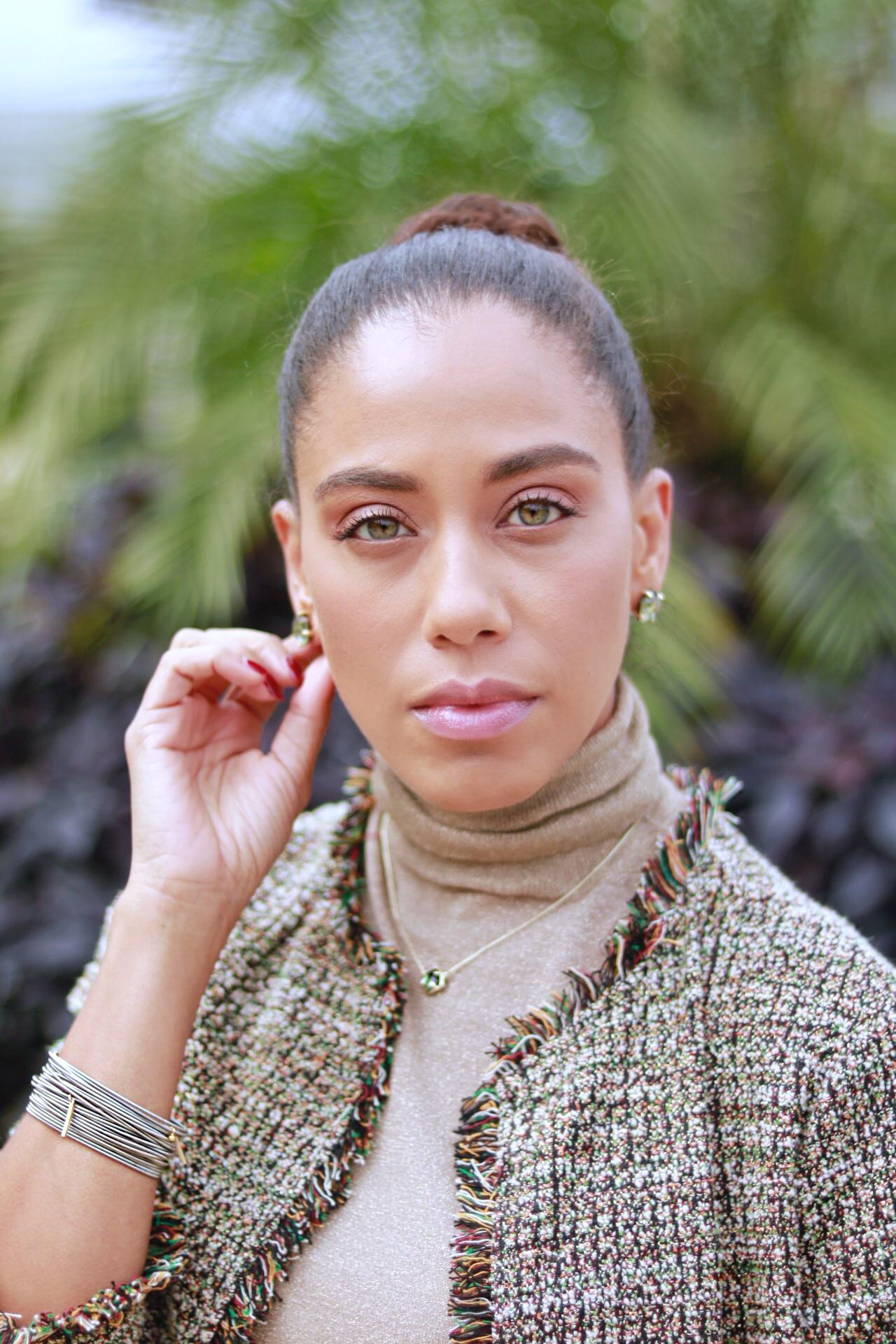 And I couldn't think of a better return to fall favorites without a gold piece somehow. Who doesn't love sparkle, right? From the shimmery veil of a thin turtleneck from Zara to green stone studs & pendant necklace from Kendra Scott wrapped in gold prongs or the stacked set of bracelets that I literally wear every single day from Emerson & Oliver, I feel set in all the fall style colors that we all know and love.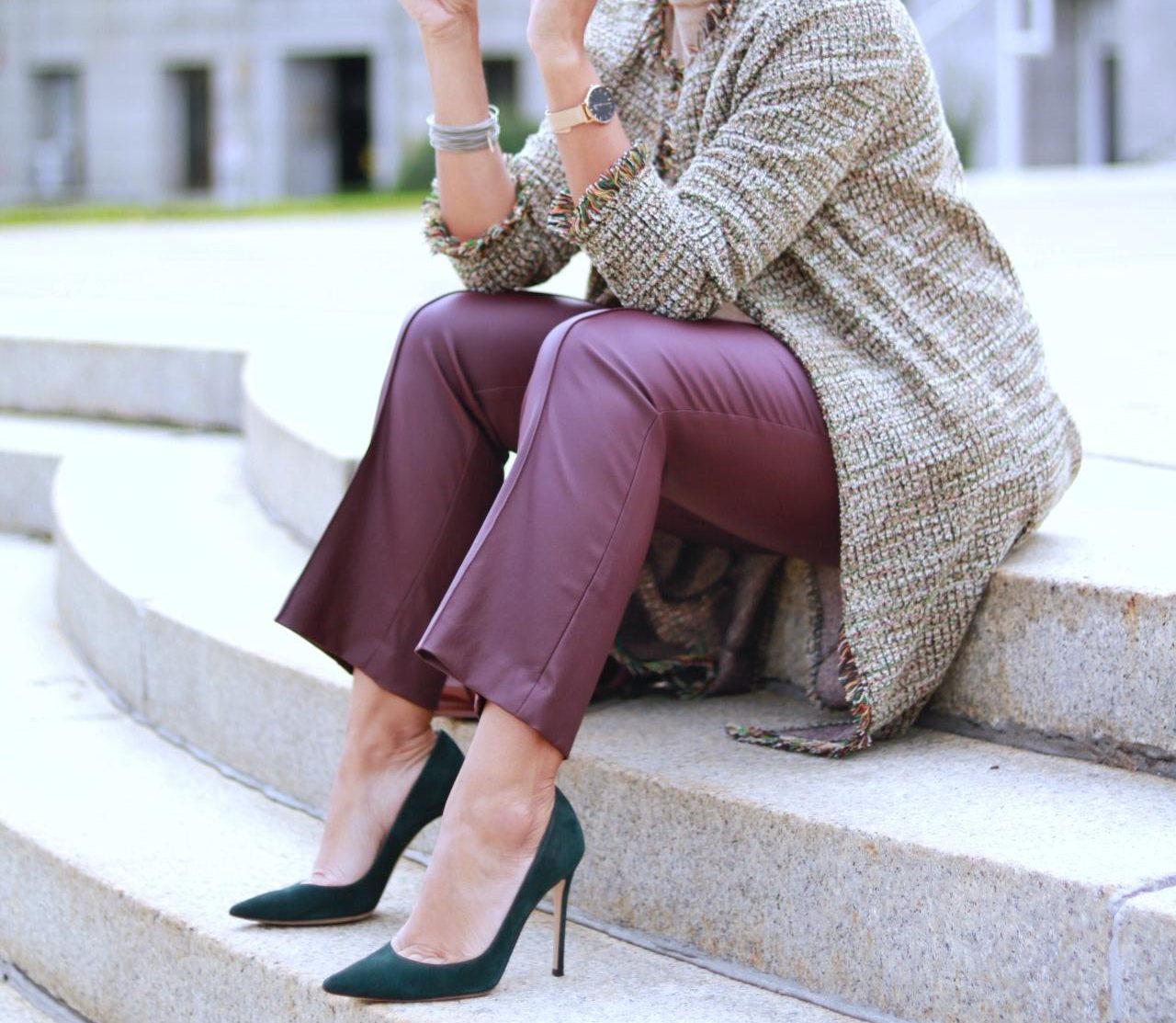 I'm also loving makeup and skincare more than ever. I have tried so many different skincare products that my skin took a turn for the worse over the summer, but slowly returned to normal as I figured out how to best try new products and not overload on it all. Note to Self: Patch test!
Kept the look neutral with a hint of pink against all the colors within the rest of the outfit. Check out my fall season beauty favorites here.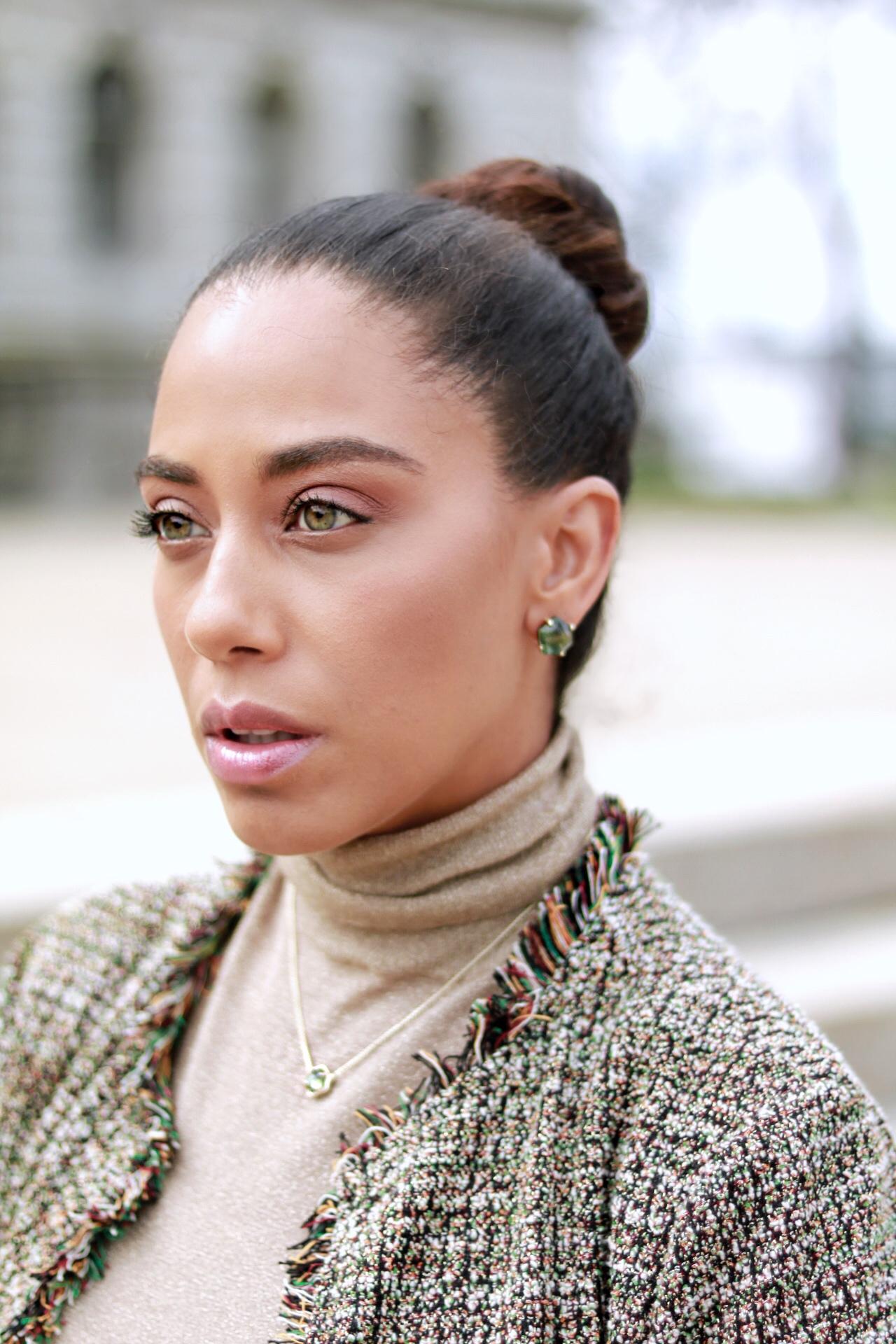 [intense_parallax_scene size="full" background_type="image" image="7891″ imagemode="parallax" height="600″ breakout="1″ advance_arrow_background_color="#ffffff"] [/intense_parallax_scene]
Faux leather (wax coated) pants in fall's classic oxblood color…and cropped? As a petite woman, I couldn't be happier. These are from I Love Tyler Madison, and their entire pant collection has been one of the best fitting pants I have ever tried. You'll definitely see these around my Instagram feed for awhile.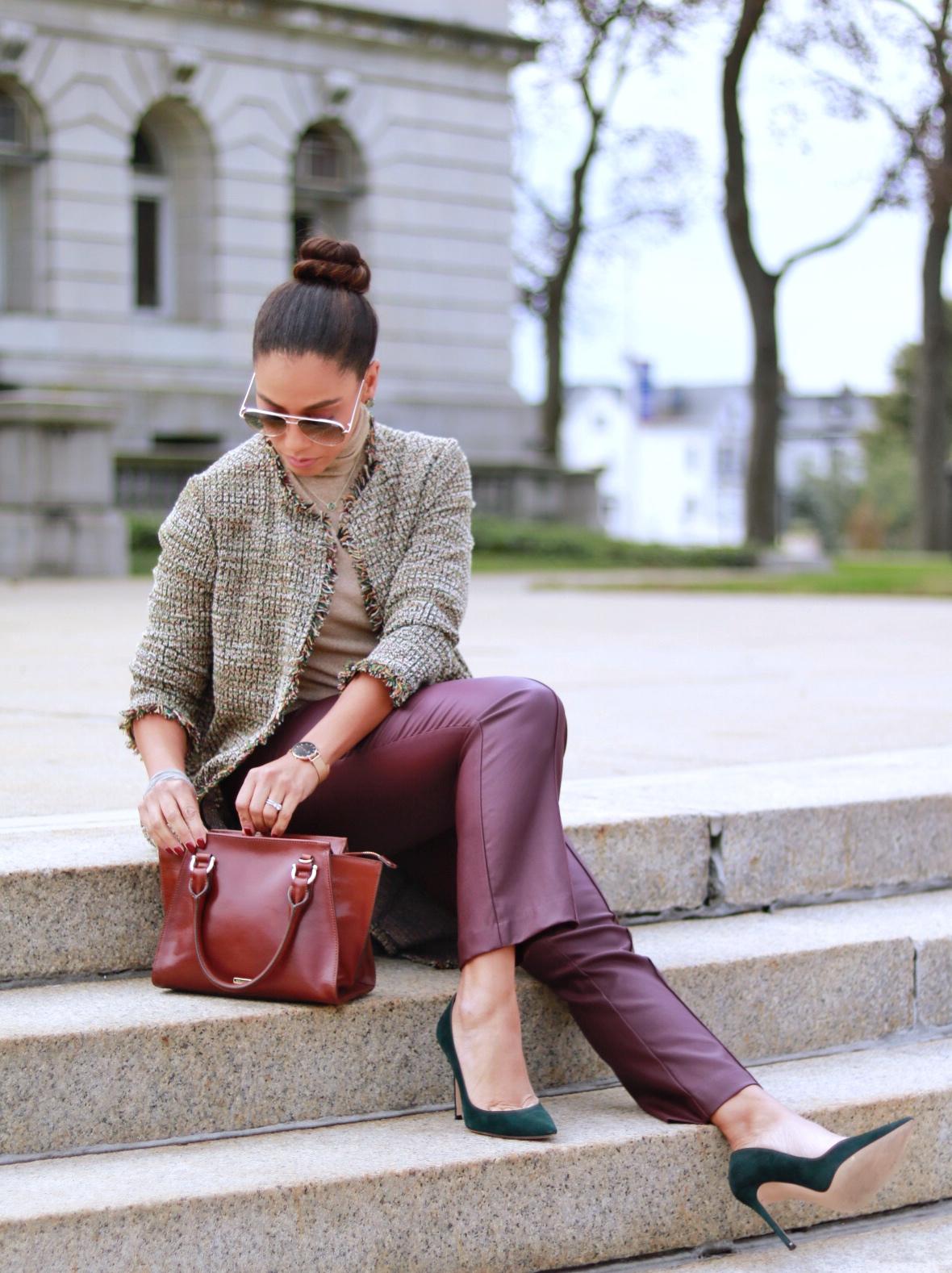 While the hip bags and pouches are the handbag trend right now (which I do happen to love too!), I appreciate a classic structured handbag that fits everything I need to be on the go as a Mom, and self-proclaimed fashionista.
So there you have it! Here's your Fall Style Favorites checklist:
Gold or metallic anything (*wink*),
Rich jewel tones – such as forest green or oxblood burgundy,
And textured pieces – such as smooth leather or waffle tweed.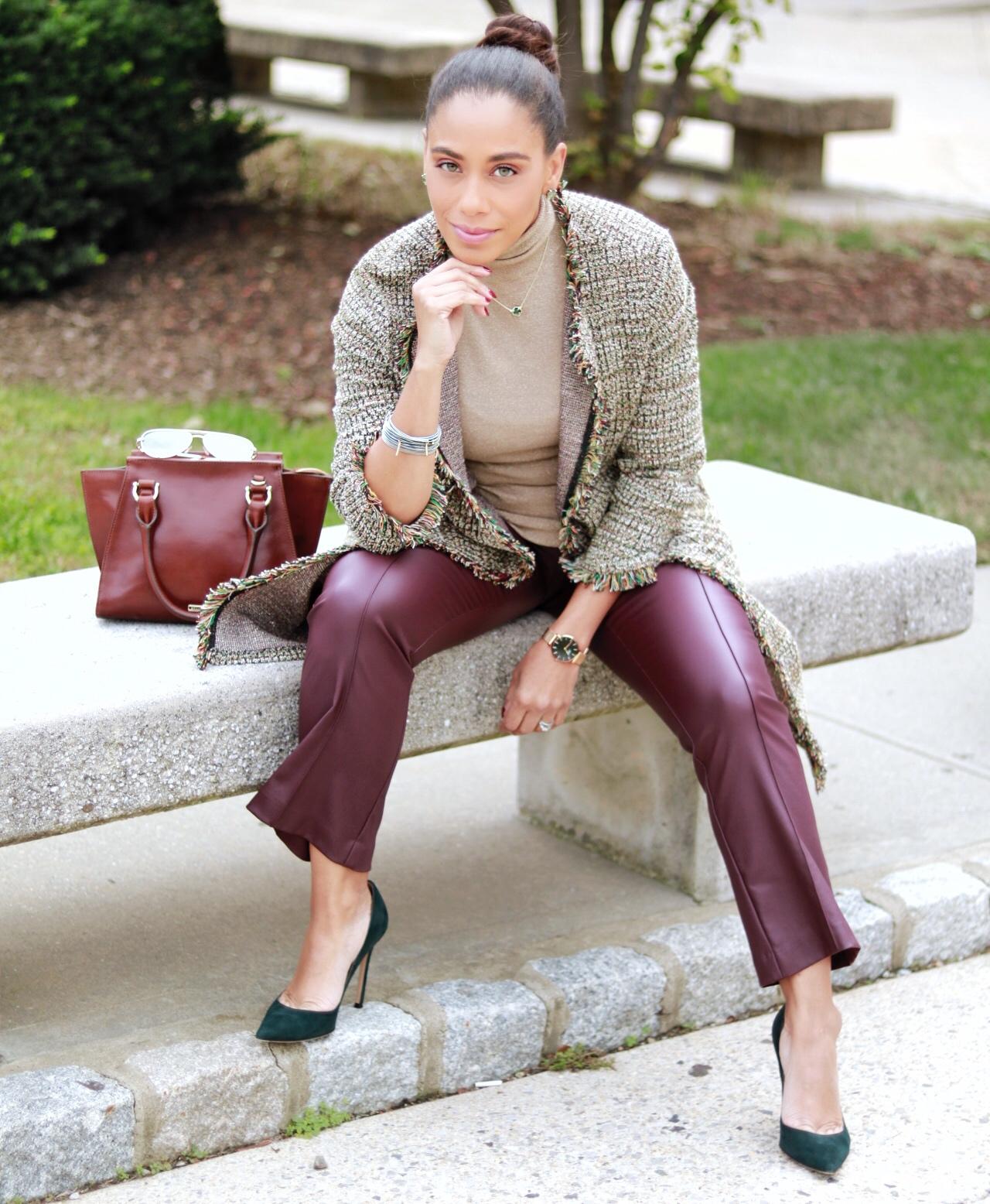 Just writing this really feels like therapy, and the way I feel sharing my fall style again makes the hard work behind This Season's Gold worth it. I am grateful for your return to my blog as well! Thank you for your support. Always. I hope you like the changes and stick around as there is much more to come in the days, weeks, and years ahead. And if you haven't already, stop by and tag along on Instagram, Facebook, Pinterest and Youtube! 
With all my love –