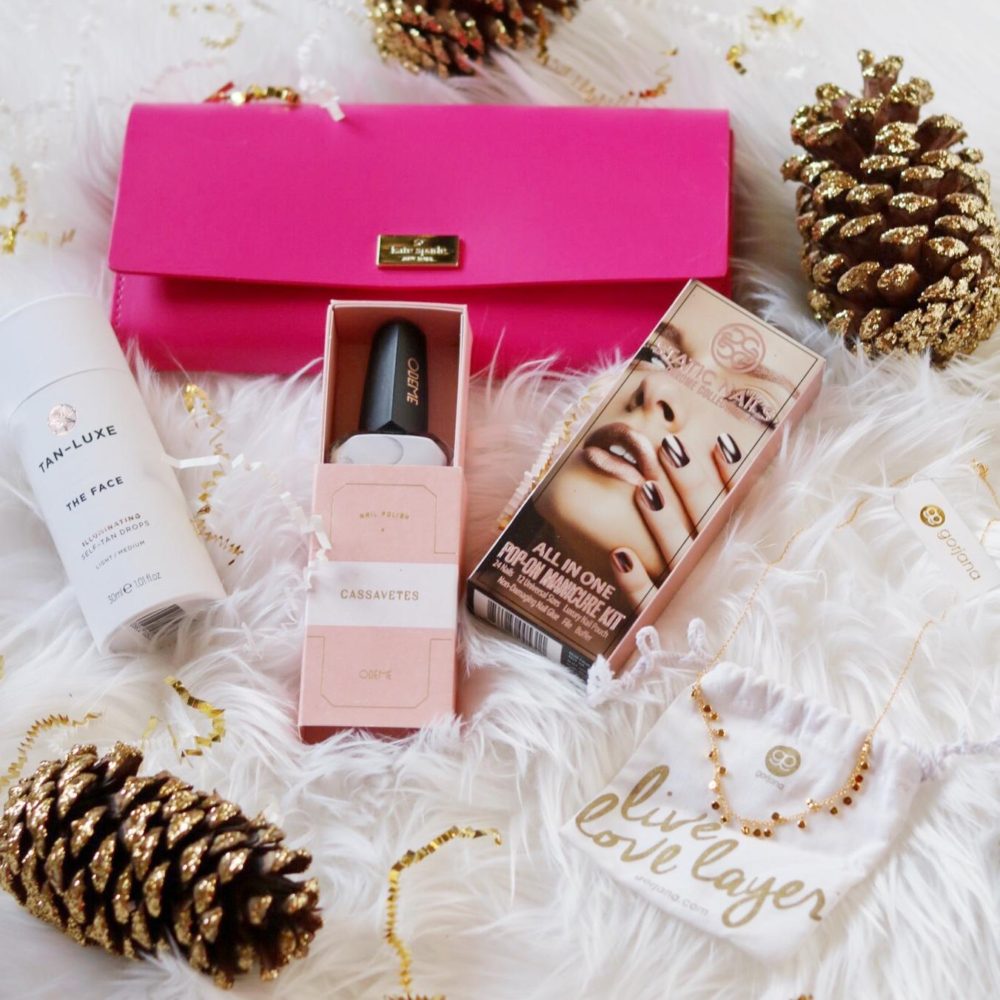 It's Christmas Eve eve! Yup, that's right! That means that today is our last Most Wonderful Time Giveaway, and this time it's all about Pink & Gold! Thank you to all of you who have entered throughout this past week! The time you took to comment, follow and just be engaged on my platform has been amazing! Now that you have found us, I do hope you choose to continue to follow along with us and our social media as we plan on bringing so many new and helpful stories and styles in the new year. If you've subscribed to our newsletter, you'll be the first to know all about our posts and news, with an inside scoop to future giveaways and even opportunities only available to our subscribers! Stay tuned!
I am so excited for this Pink & Gold giveaway package! It represents our brand colors and our biggest giveaway this week! The total package includes a Kate Spade Stacy Wallet (similar in link), Gorjana's Chloe Mini Strand Necklace, Static Nails, Tan-Luxe Face Self-Tanner, and Cassavetes Nail Polish! The entire giveaway is valued at over $250!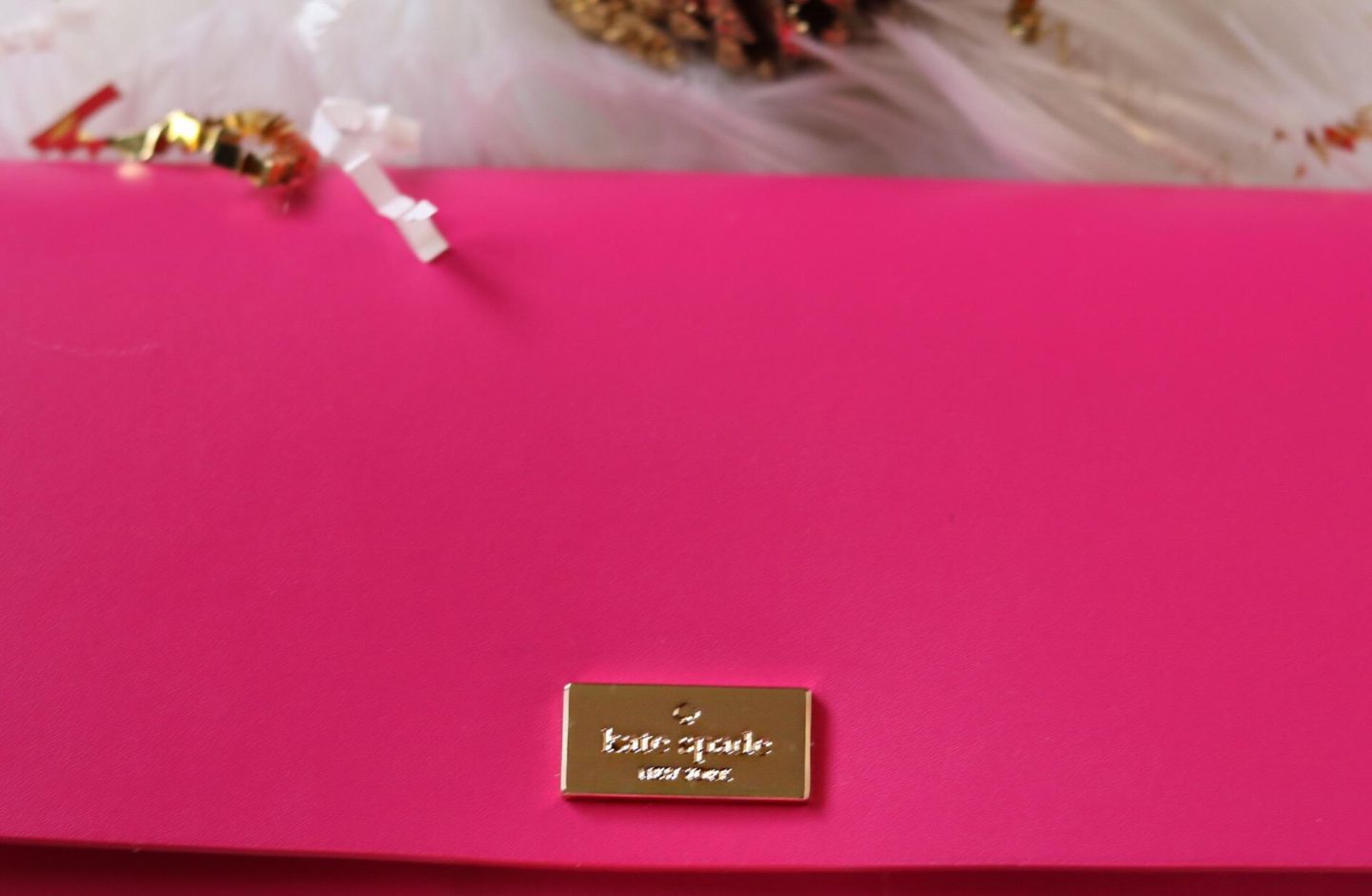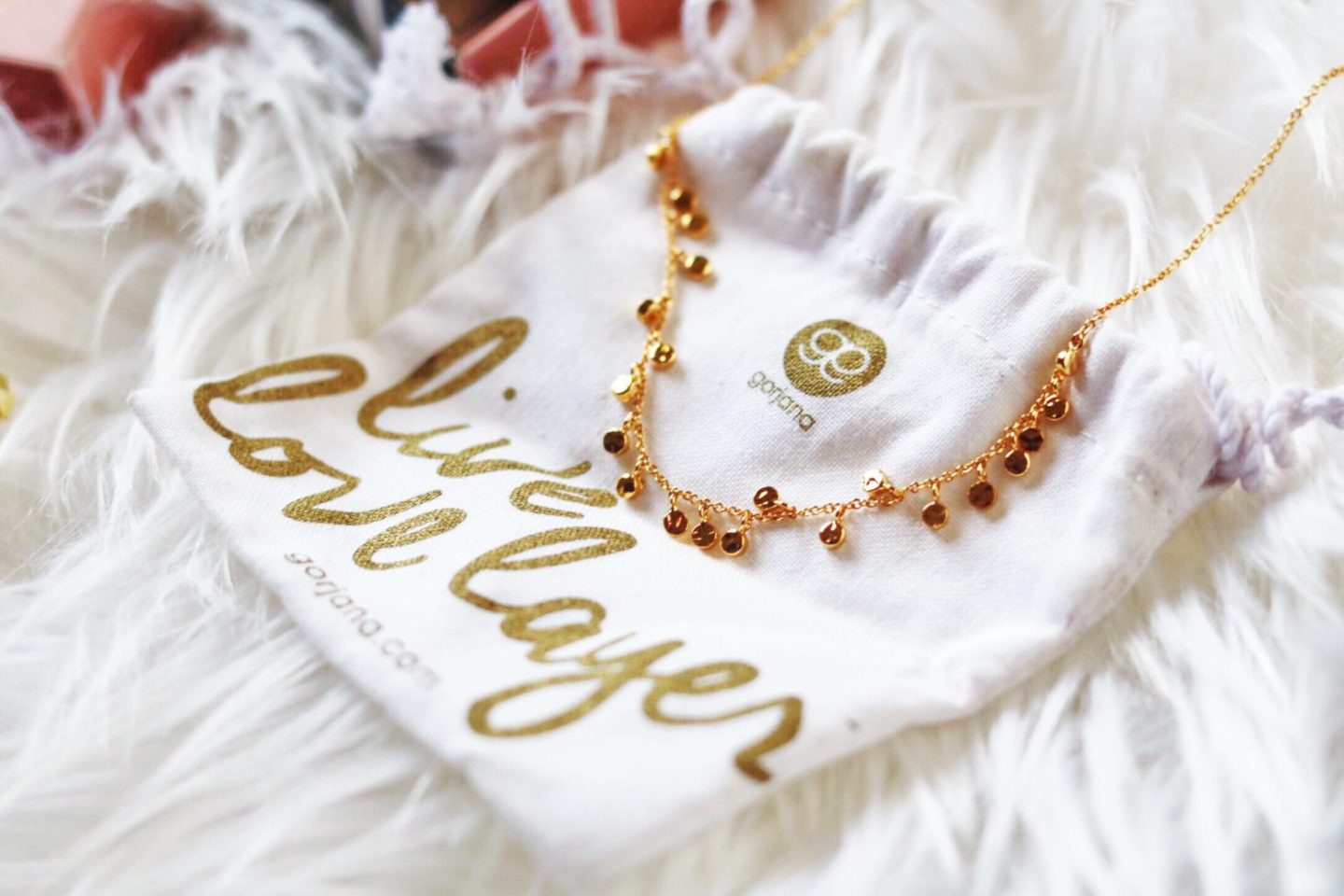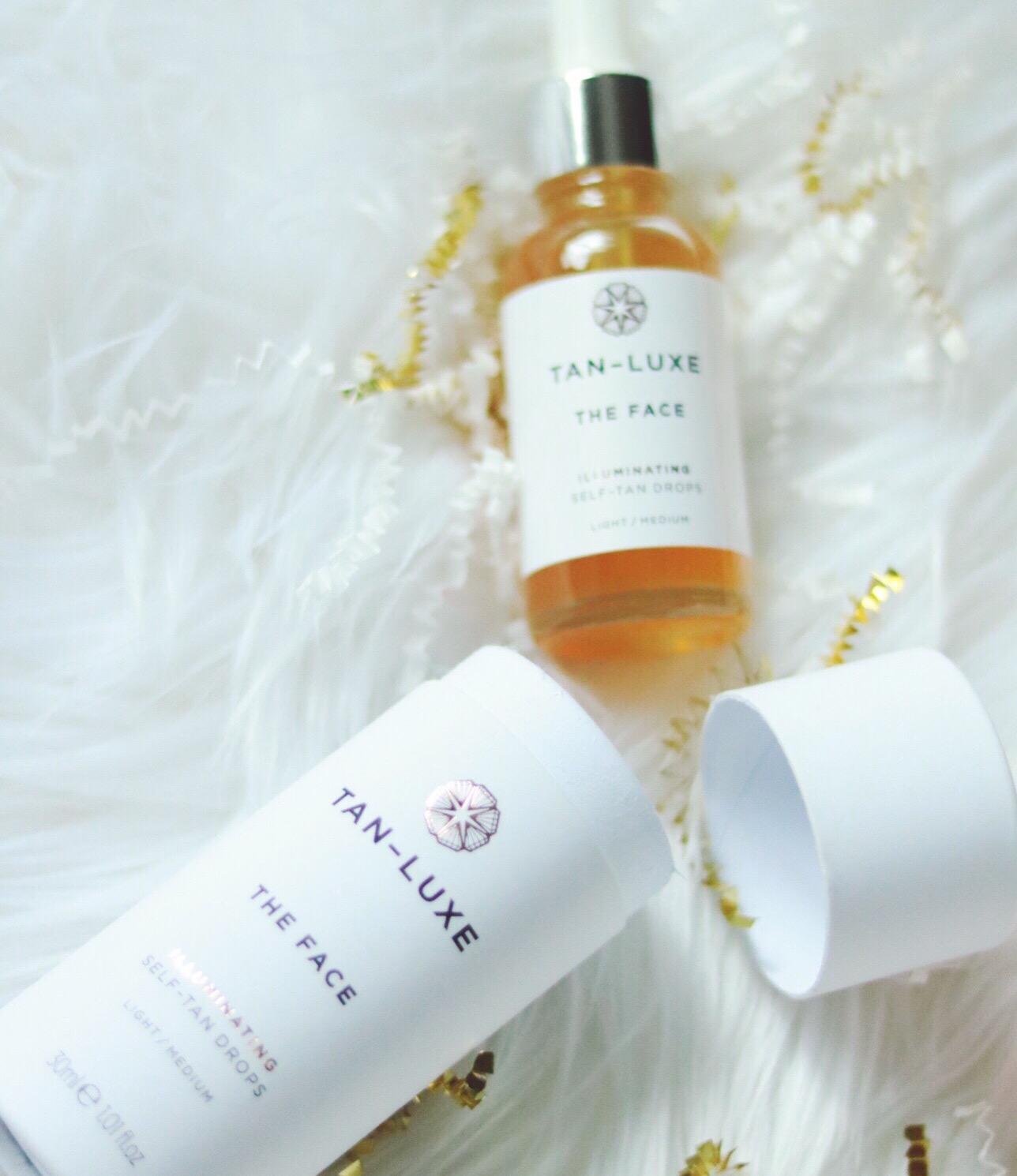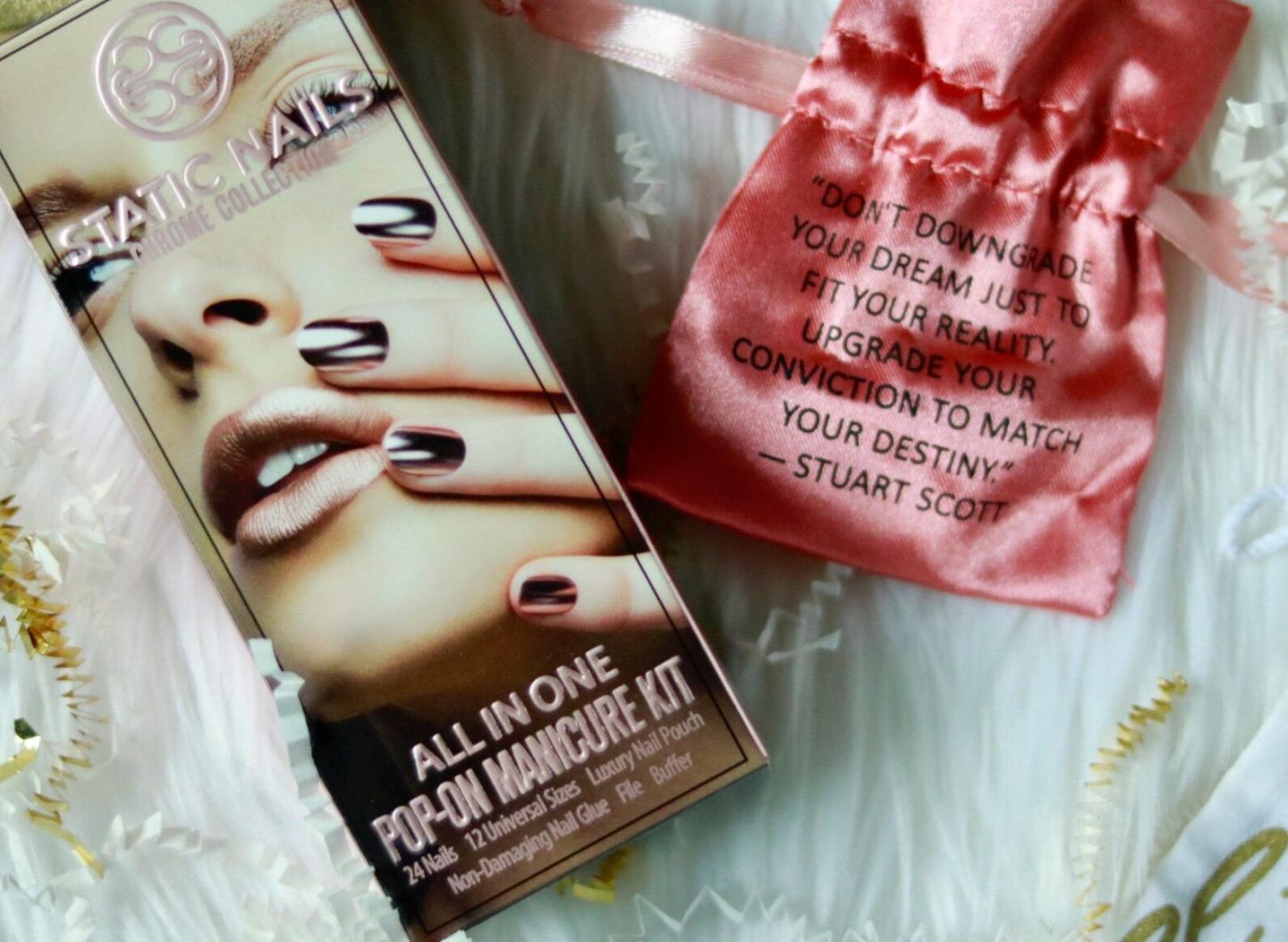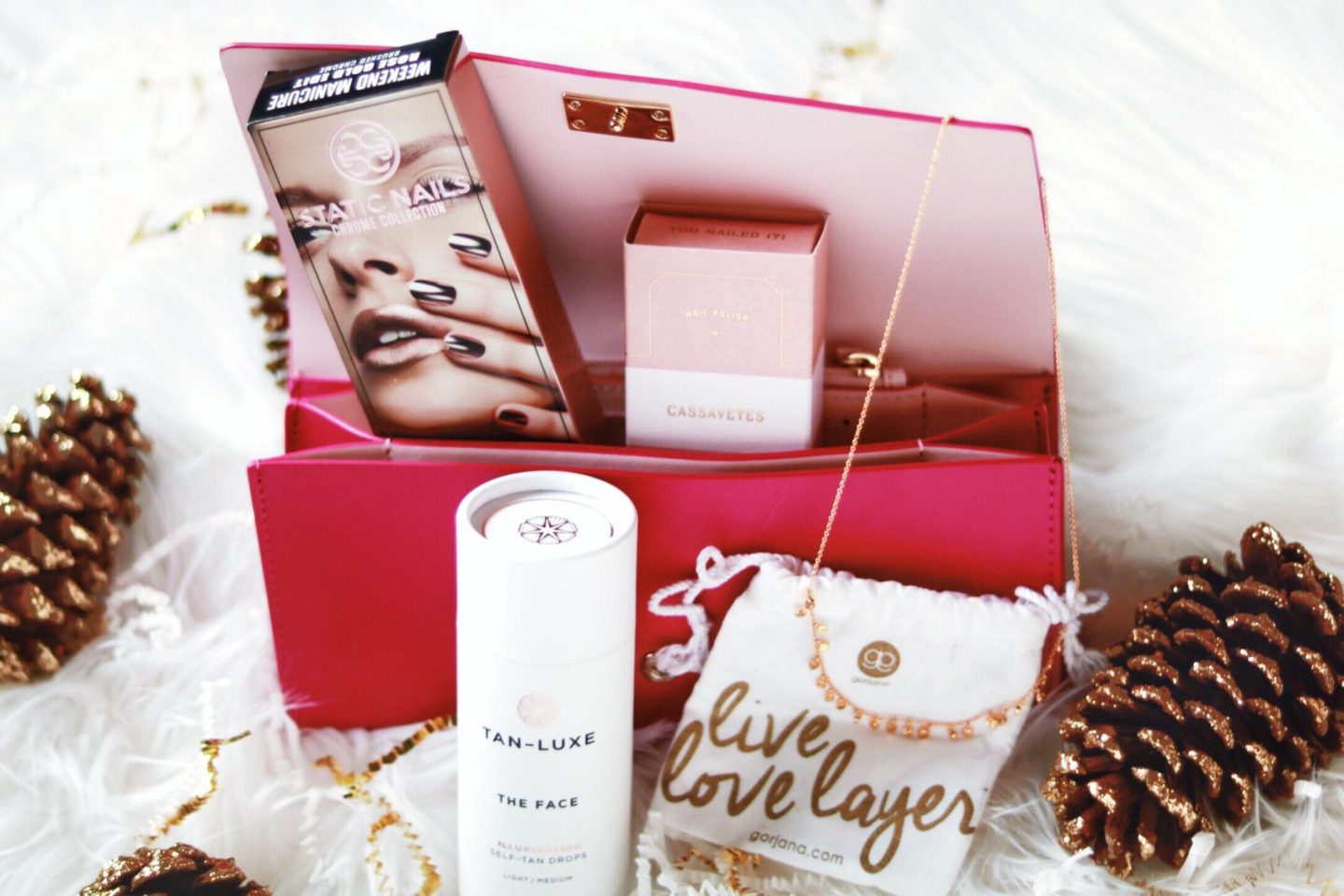 I hope you've enjoyed our first Most Wonderful Time Giveaway this week, and we look forward to doing it again next year! Please feel free to share our post and if you haven't already, enter our other two giveaways (Day 2 and Day 5) before they end tomorrow!
How to Enter and Rules
1) You'll enter via the Rafflecopter image box below. Found it? Good! You'll have to login using your email address or Facebook account.
2) This giveaway will run from December 23rd at 4:00pm and end by Christmas Day, December 25th at 9:00pm. Yes, more time means more chances!
3) The winner will be contacted by email within 48 hours about their win and their name will appear in the Rafflecopter below! 
4) If for any reason the winner cannot be contacted or does not respond within 5 days, an alternate prize winner will be chosen at random.
5) The giveaway is open to US entrants only. No purchase of any kind is necessary to enter or win. Must be 18 years or older to enter.
6) This Season's Gold is hosting this giveaway and delivering the package to our winner. The brands part of the package are not sponsors of this giveaway.
6) Prize will be mailed to winner upon receipt of delivery name and address.
Thank you so much for entering! Good luck! Be sure to keep checking back for more giveaways until Christmas! Happy Holidays to you and your loved ones!