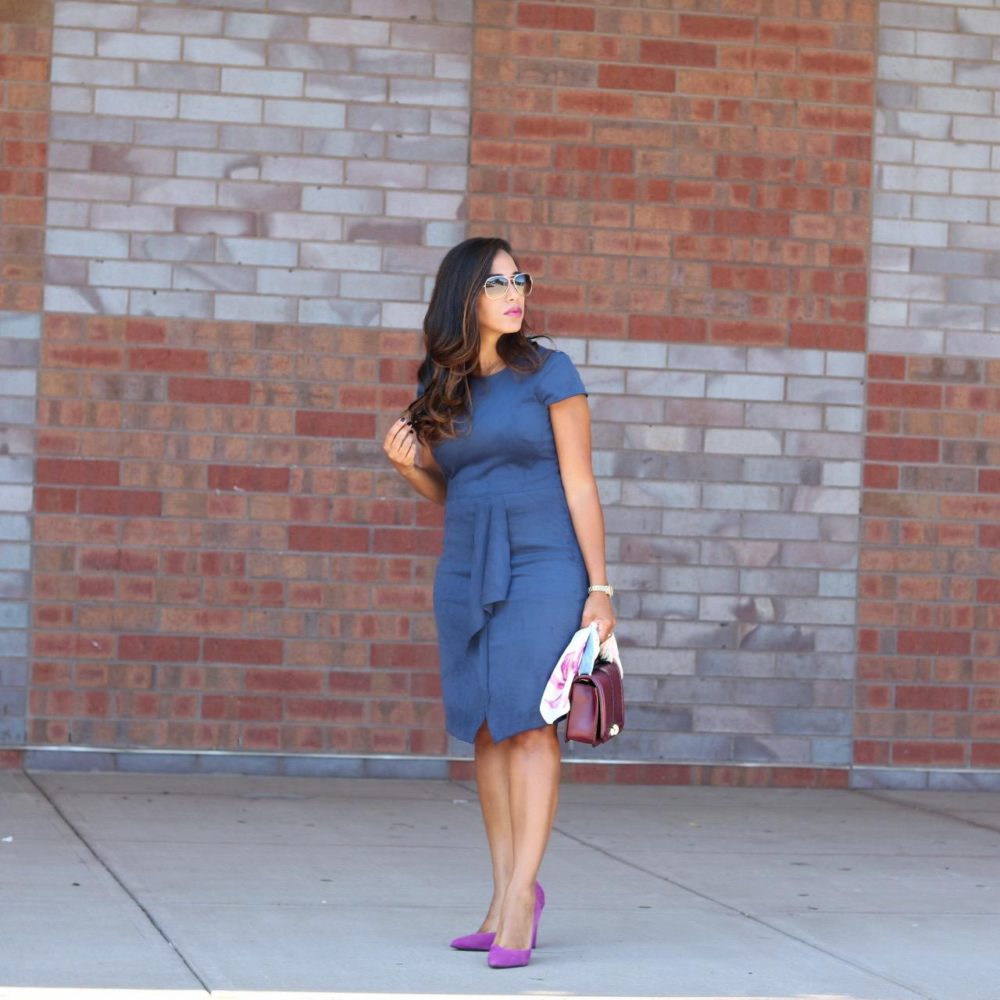 Happy Monday! I have officially returned to work mode this week at school, and my vacation days seem so far away already. However, I'm happy to be sharing a travel diary soon, so look out for that. I've recently taken to trying new ways to update my older bags to spice them up. This burgundy bag is actually a cross-body with a detachable chain, so I decided to play with the pink details of my Moschino scarf to match my suede pumps for this look.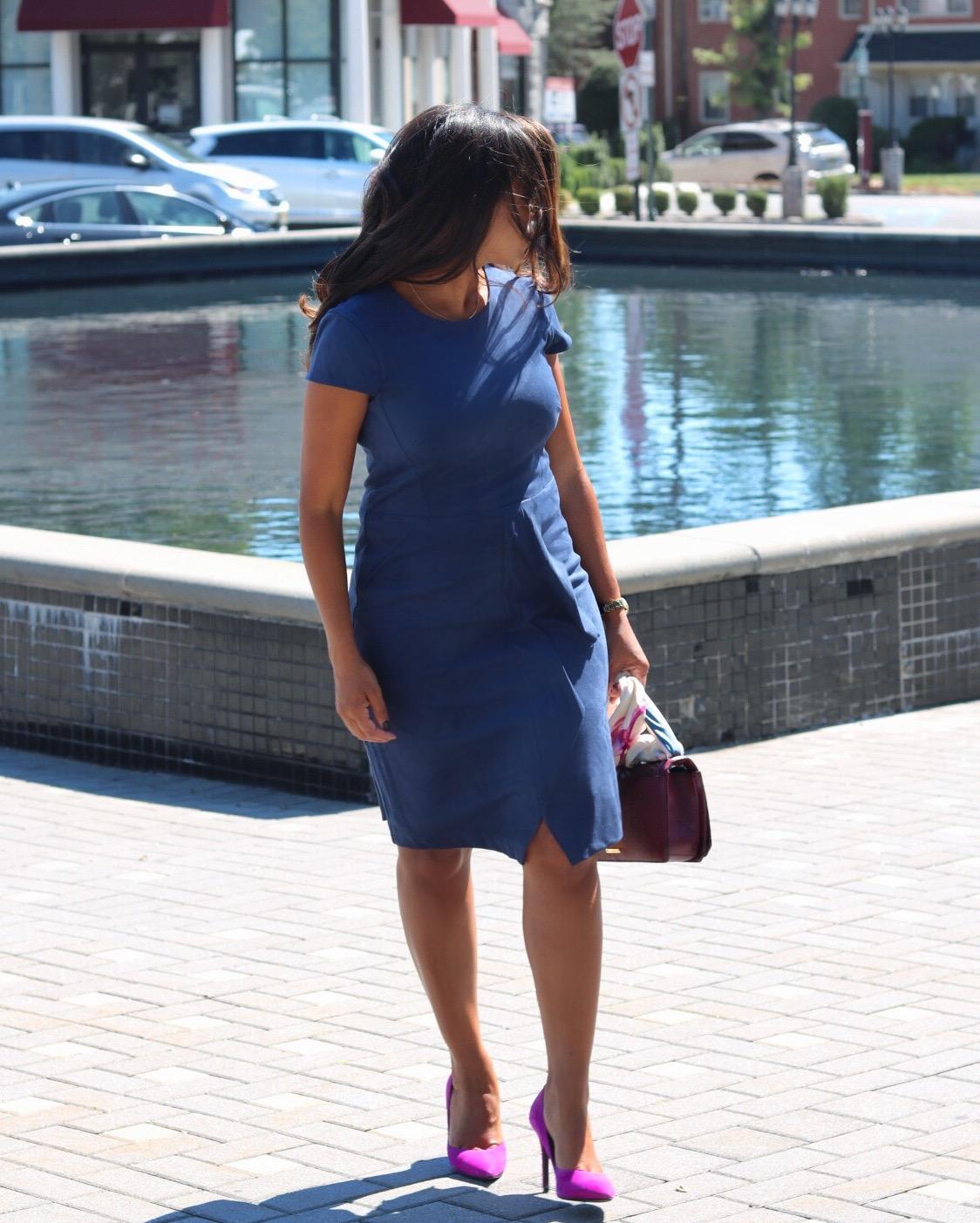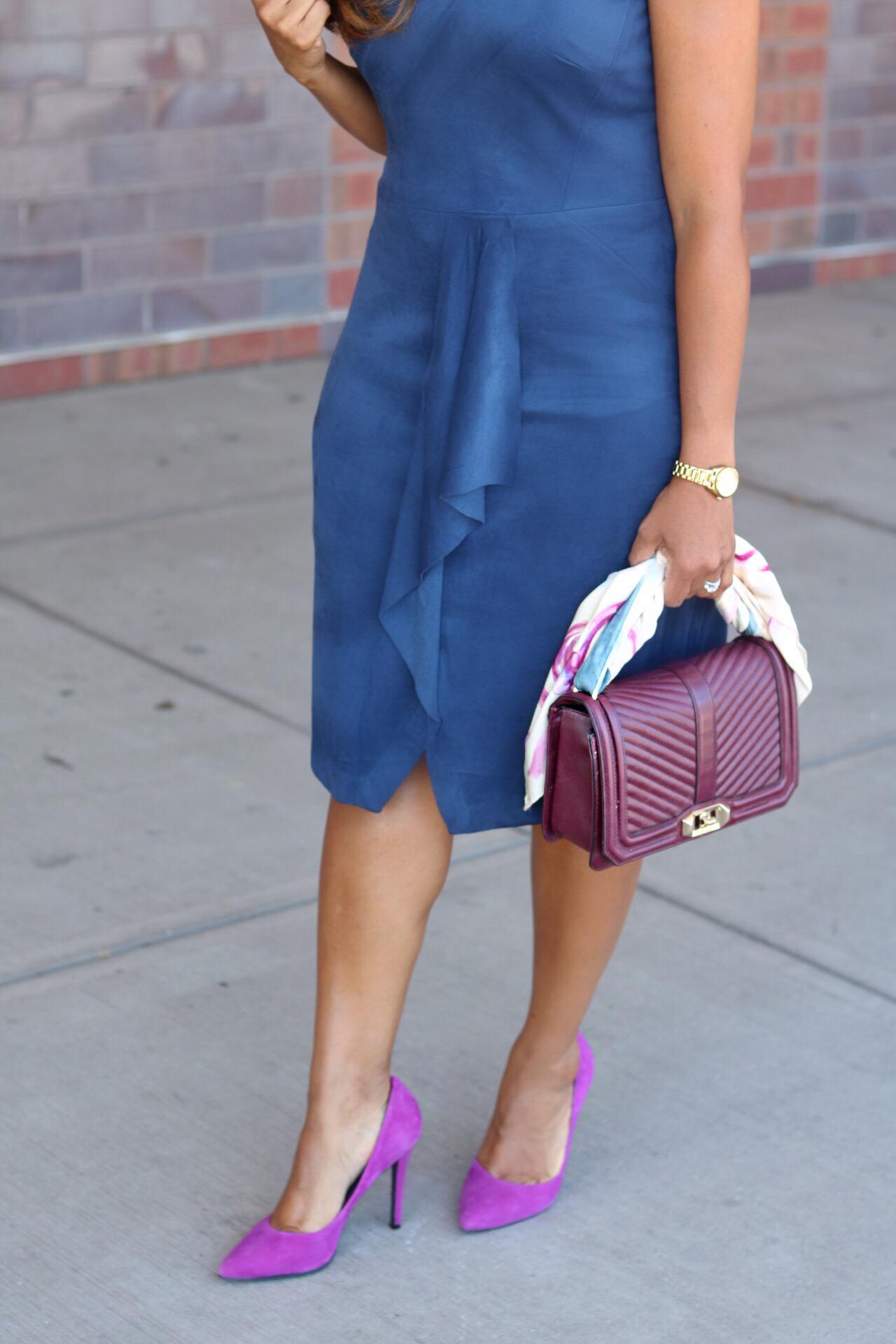 I liked the idea of playing with color up against this blue suede dress because it can sometimes be a challenge to match a navy dress with the right navy shoes. Of course, a nude pair would look just as nice, but the waterfall effect on the front of this dress made me instantly think of the softness of a scarf that I enjoyed pairing with this tough quilted bag.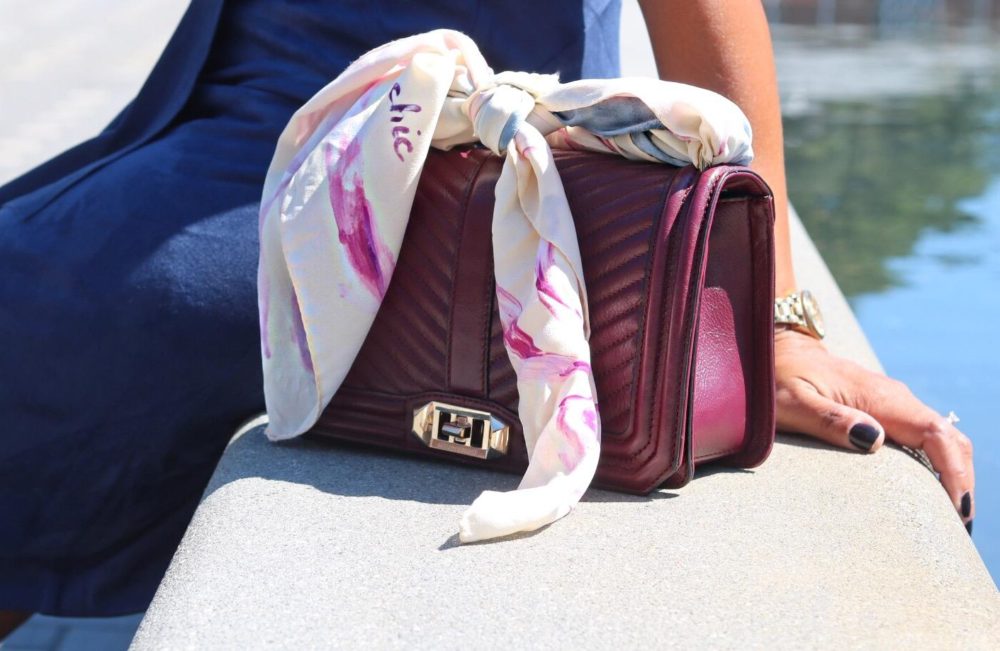 In order to make the scarf handle, I simply folded the large squared scarf into a triangle (from diagonal corners), rolled it into a thin long layered roll – as if to wear it around my neck – and slid one side through the hoop and then through the other across the bag. Since there was extra material on top, I took the top and made a knot to make a double layer of the scarf as part of the handle. And suddenly – an instant color coordinated look with my shoes and lips!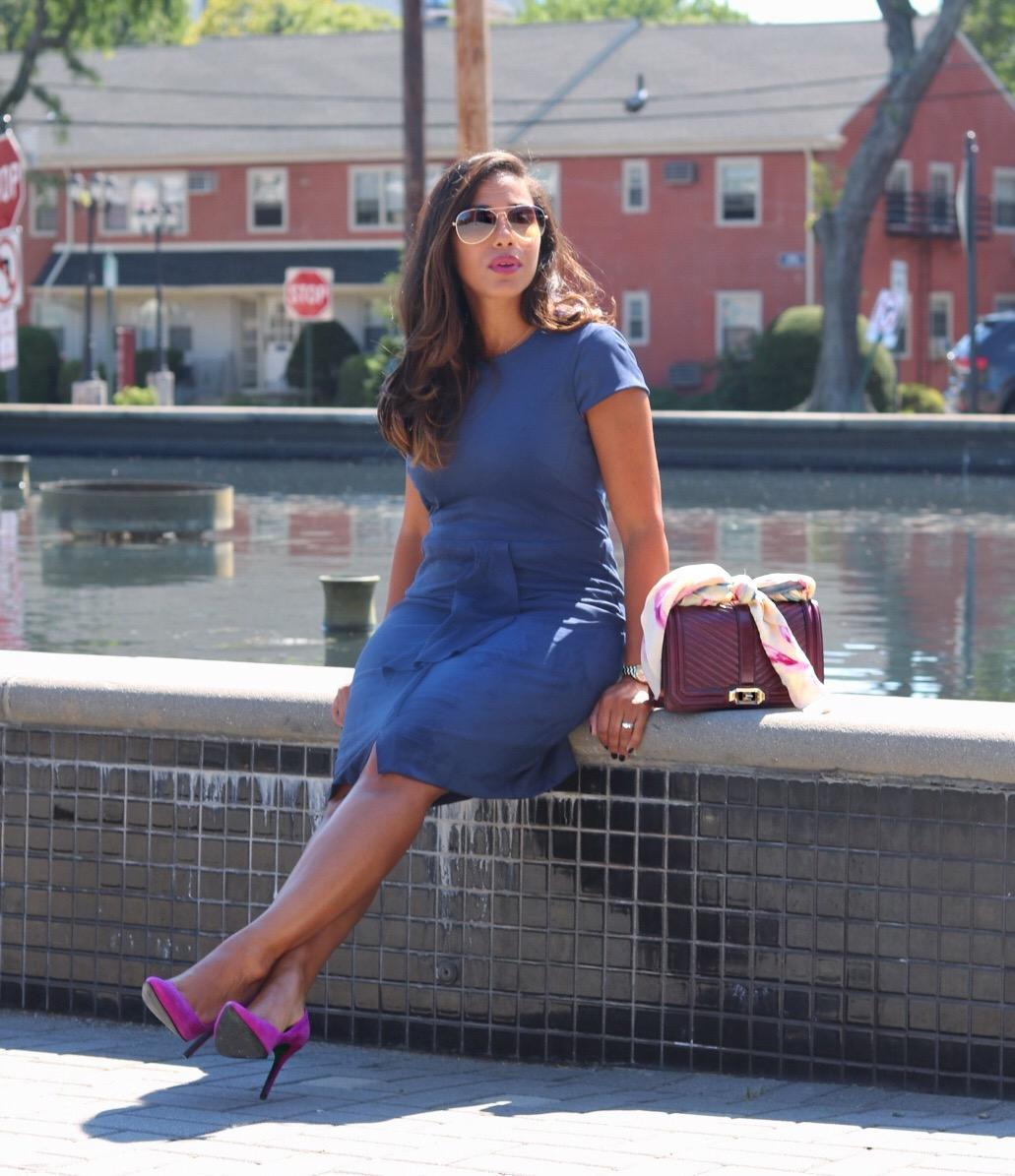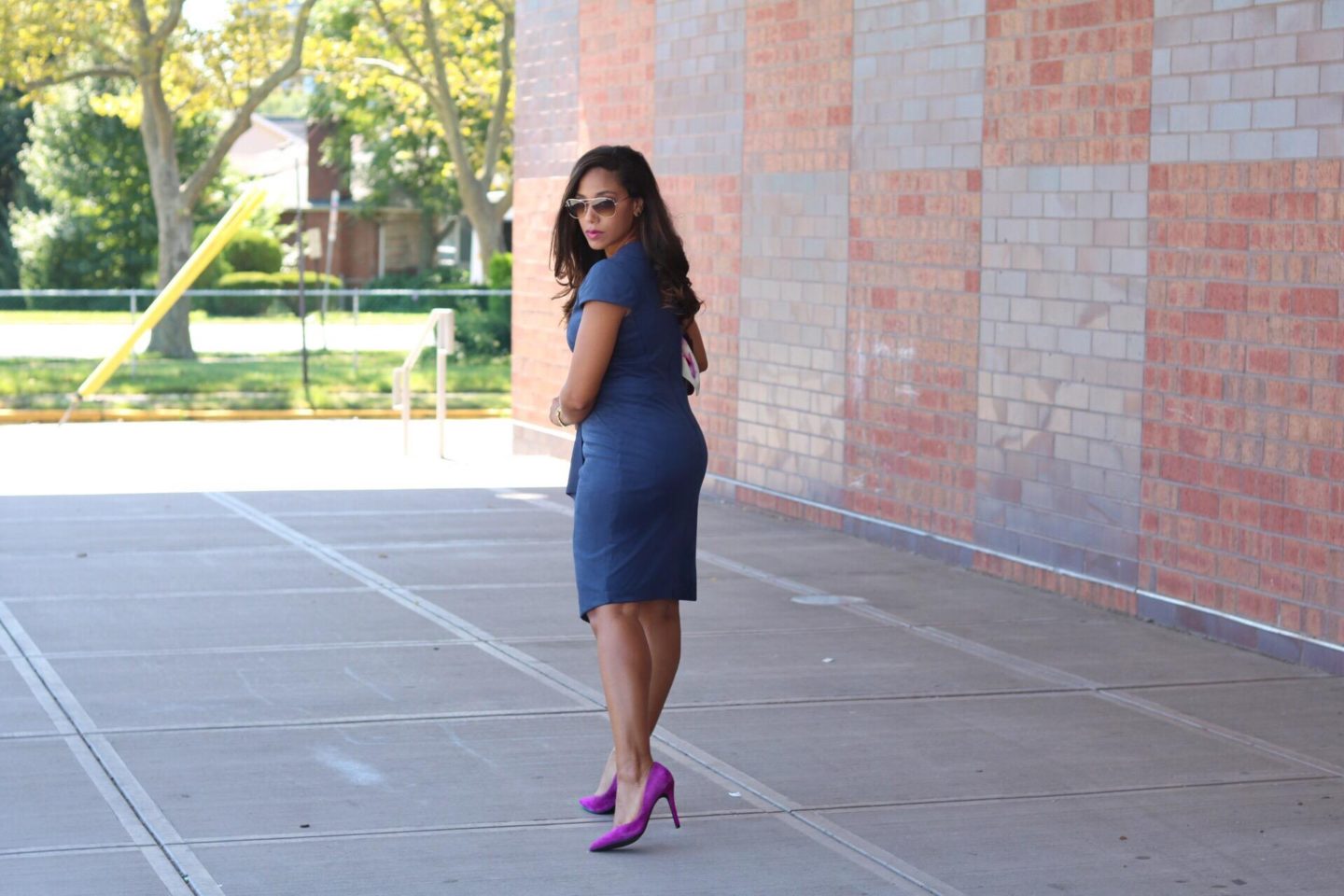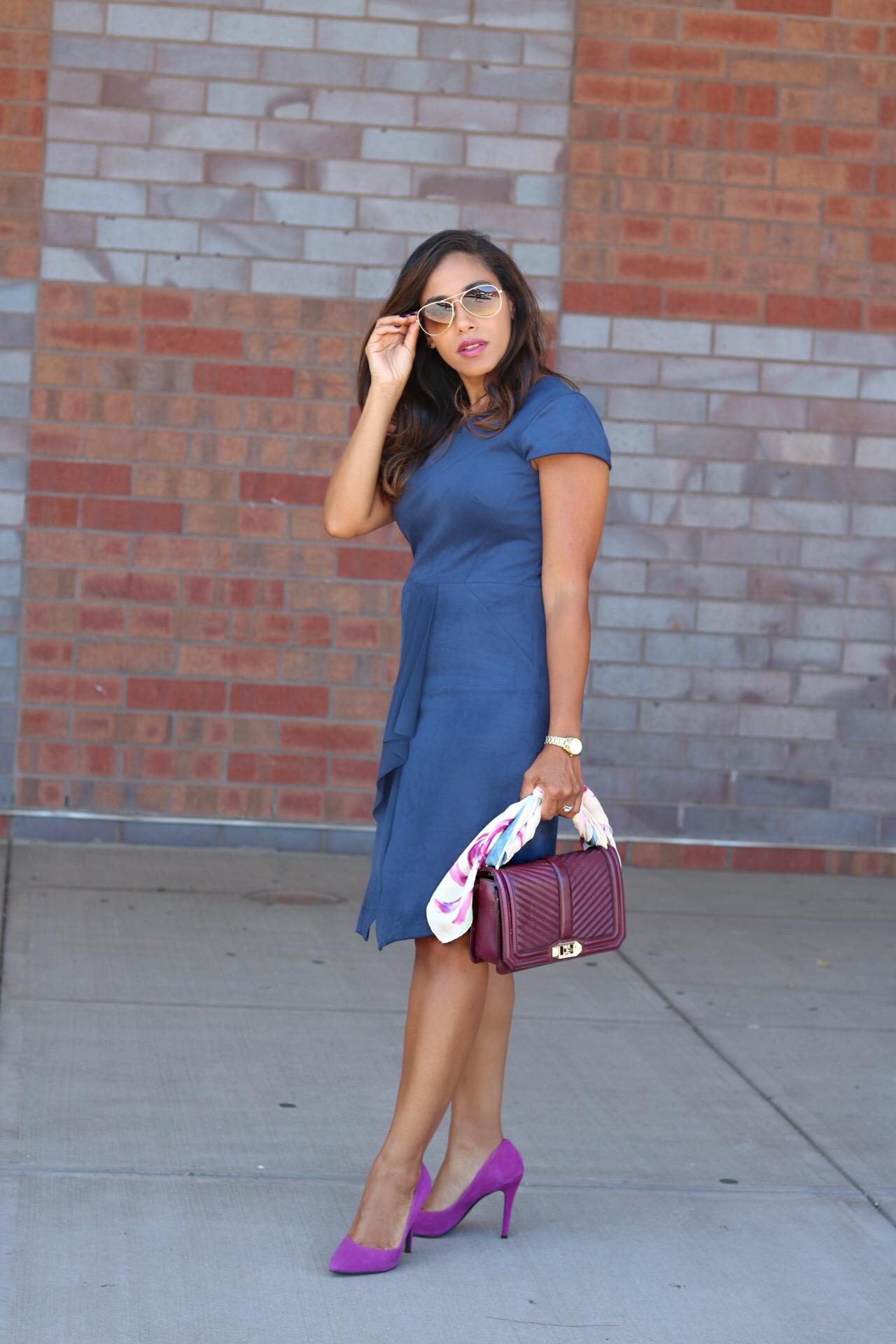 Thank you for reading! And if you are loving any of the posts, I'd love for you to share them or pin your favorite on Pinterest! If you are interested in any Back-to-School dedicated posts, let us know and subscribe to our newsletter for subscriber only news coming up soon! 
Shop the Feature // Maggy London dress | Charles David pumps | Rebecca Minkoff bag | Aviators (similar) | Moschino scarf (old, similar) 
Thank you Maggy London for partnering on this post.