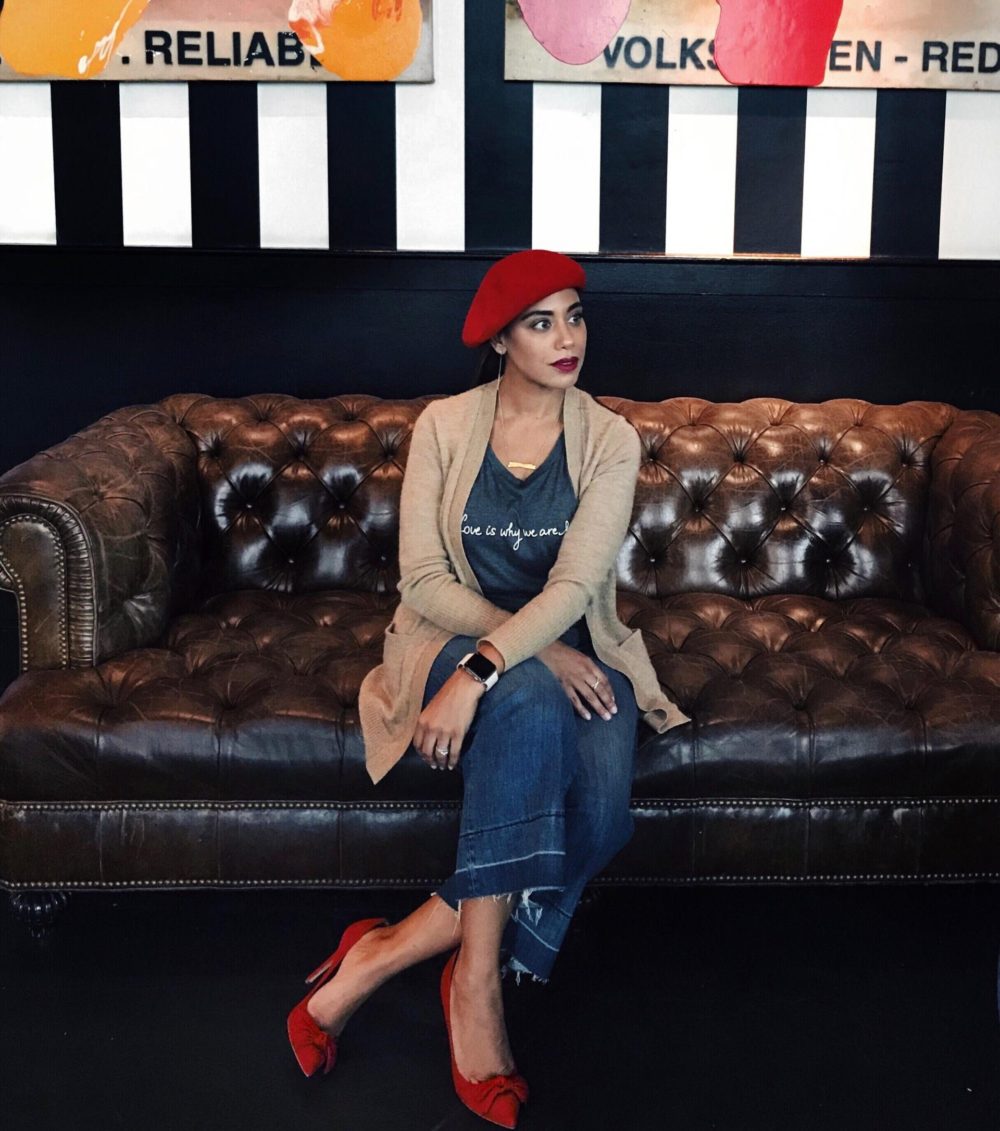 My heart is full this week. Thanksgiving has quickly come upon us, and while everyone is preparing for their feasts, I am preparing myself to remember why I am here. This entire journey online has been one of joy and hardship at times, and I am reminded everyday why I started. Three years ago, the weekend after Thanksgiving, I lost my daughter Ava. I was 33 weeks pregnant and I had just had the most wonderful Thanksgiving with my family that I worked so hard to host – from the food (my husband happily cooks!) to the decor, to the table setting and "What I am thankful for" place cards – I really went all out. I remember with distinct detail what we all did that day and who we all thanked while seated at the table.
So what I thought was a day full of usual pregnancy pains from the hustle and bustle of the holiday dinner turned out quite differently. The last thing I ever thought was that I would be at a hospital hearing someone say "there's no heartbeat". While it was the calmest voice a person could possibly speak, all I heard was a loud siren go off in my head. "No!", "check again!" , and "you're wrong!" is all I remember saying, but I do remember the moment I accepted that the nurse was right. Time moved too quickly after that (while in the moment it felt painfully slow), but I count my blessings every day that I was able to hold my daughter and have one photo of us together that I will forever cherish. The details of recovering from such a devastating experience still haunt me, but I move on. I keep remembering why I am here. For Ava. For my son. For my family.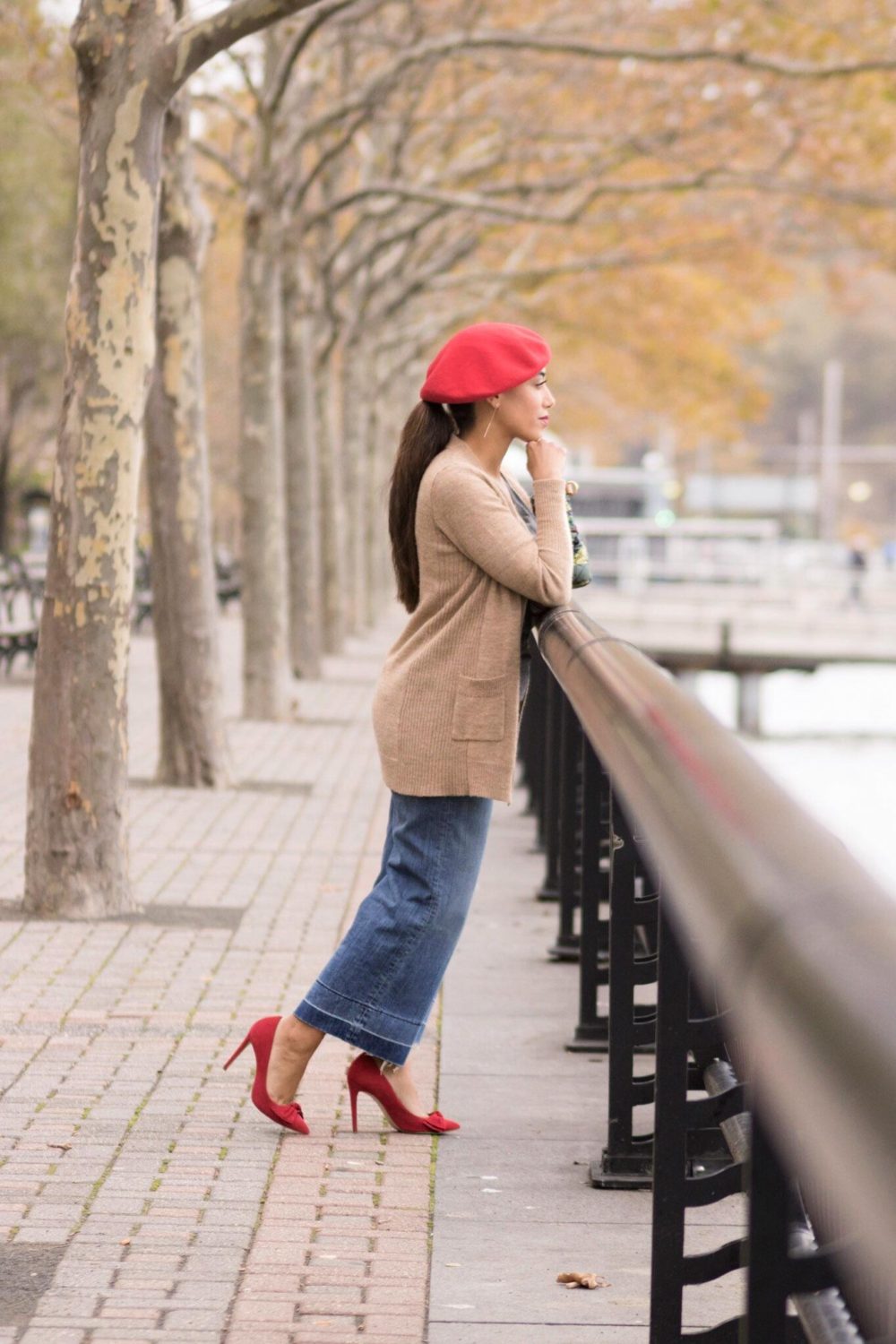 [intense_parallax_scene size="full" background_type="image" image="7335″ imagesize="large1024″ imagemode="fixed" height="800″ breakout="1″ advance_arrow_background_color="#ffffff"] [/intense_parallax_scene]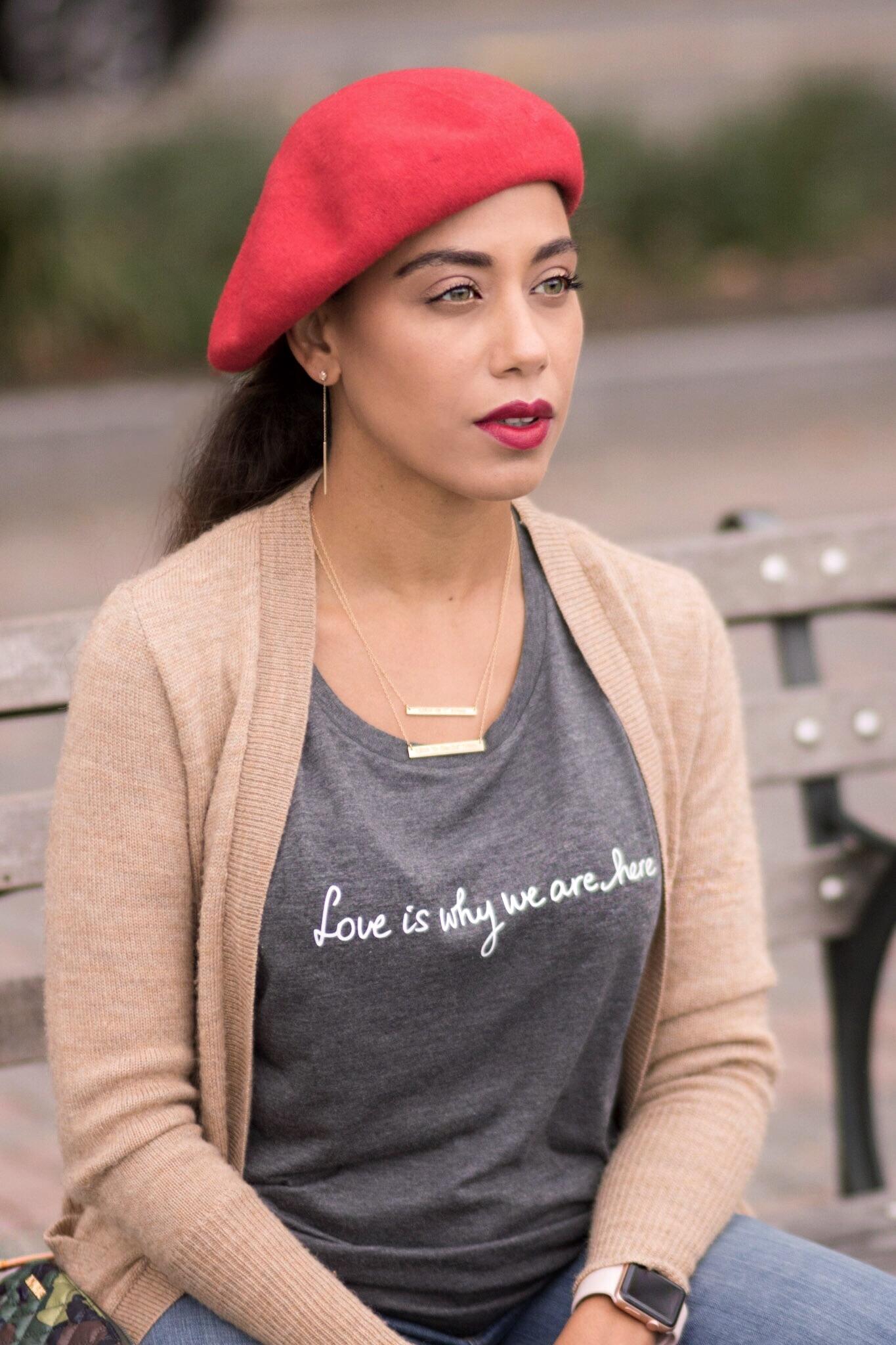 This Season's Gold is meant to honor the season Ava was born, still. Love is why I am here everyday sharing what it takes to move forward in life, what it takes to feel good on the inside and out after all of that, still. Raising a young boy, still. I am thankful to you for reading and always returning to see what is new, still. I can't wait to share more.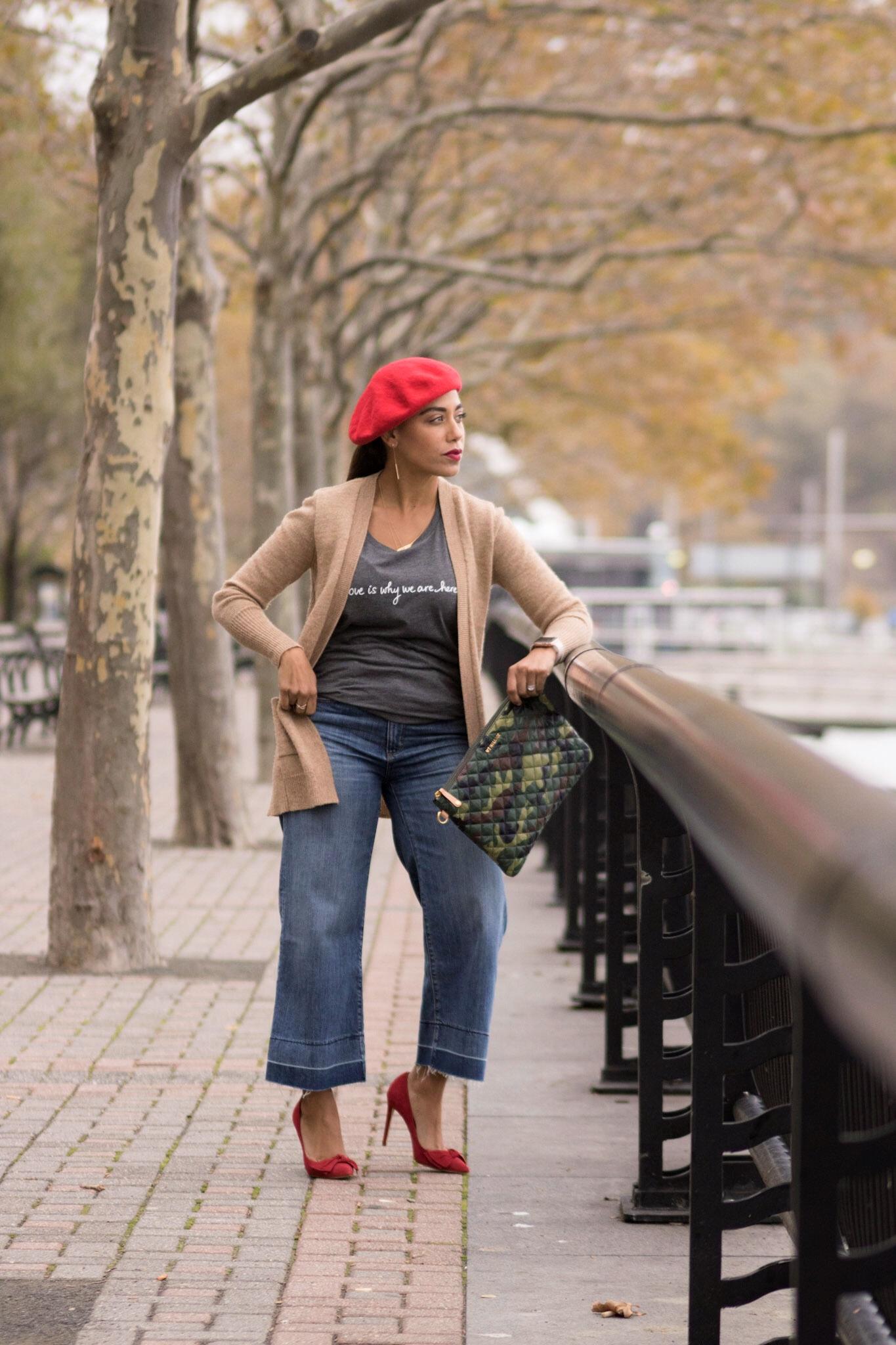 Something special is headed your way for all subscribers. Be sure and subscribe here if you haven't had the chance! Wishing you all a very Happy Thanksgiving! 
Featured // Le Motto top | Loft jeans |Cardigan (old, similar) | Steve Madden heels (old, similar) | Pink & Blue Co. child name plate necklaces | MZ Wallace clutch | Beret (vintage, similar under $30) 
PC: Sony Rodriguez