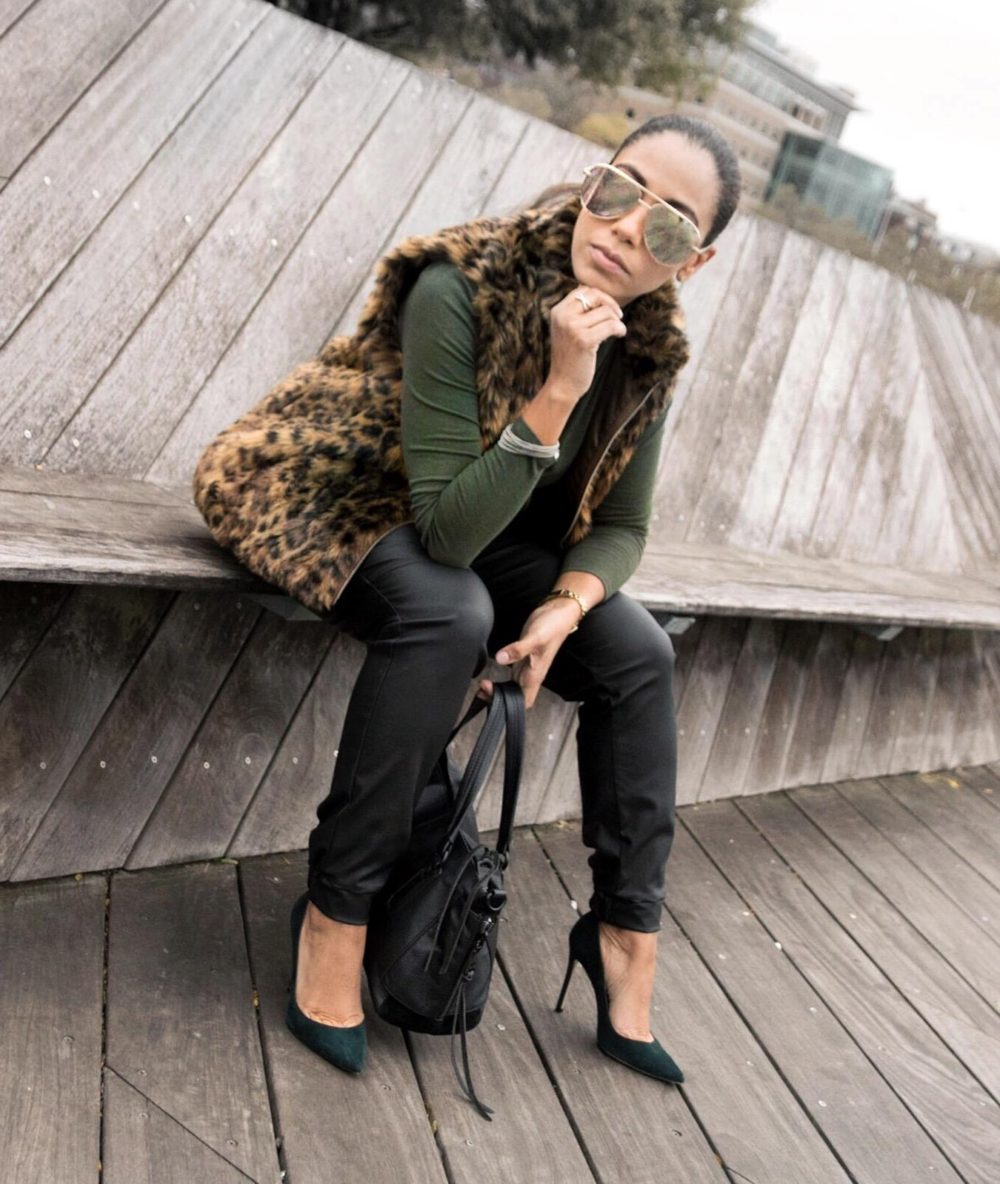 It's that time of year where we are all feeling the love of the holiday season. Everyone is headed out to visit friends or family, and seeing the emails fill our inboxes about this long weekend and all the early Black Friday sales and Shop Small Saturday! I love shopping a mix of great pieces from the big brands like J.Crew and Ann Taylor, but also smaller brands like Tyler Madison, Aimee Kesetenberg, Emerson & Oliver, and Nissa Jewlery that I share all in this one outfit! So hopefully you can take advantage this upcoming weekend and shop with consideration of all the brands that are offering great pieces at great prices!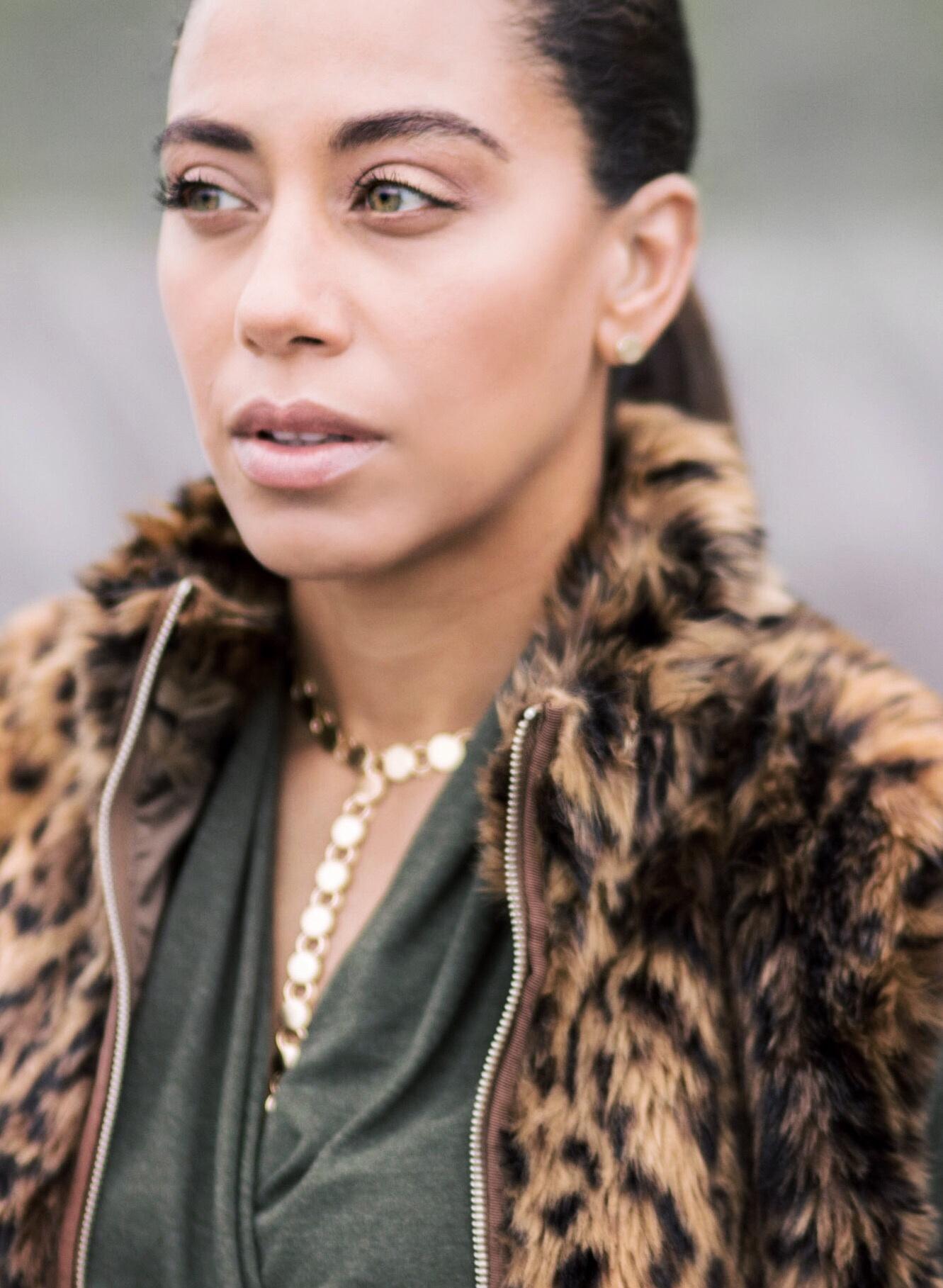 You can't go wrong with a leopard vest. If all you wear is black from head to toe, leopard is that perfect "pop" that makes your outfit stand out just enough to look like you put effort into getting dressed on those days when you really didn't want to. (You know what I'm talking fellow Mom's out there!)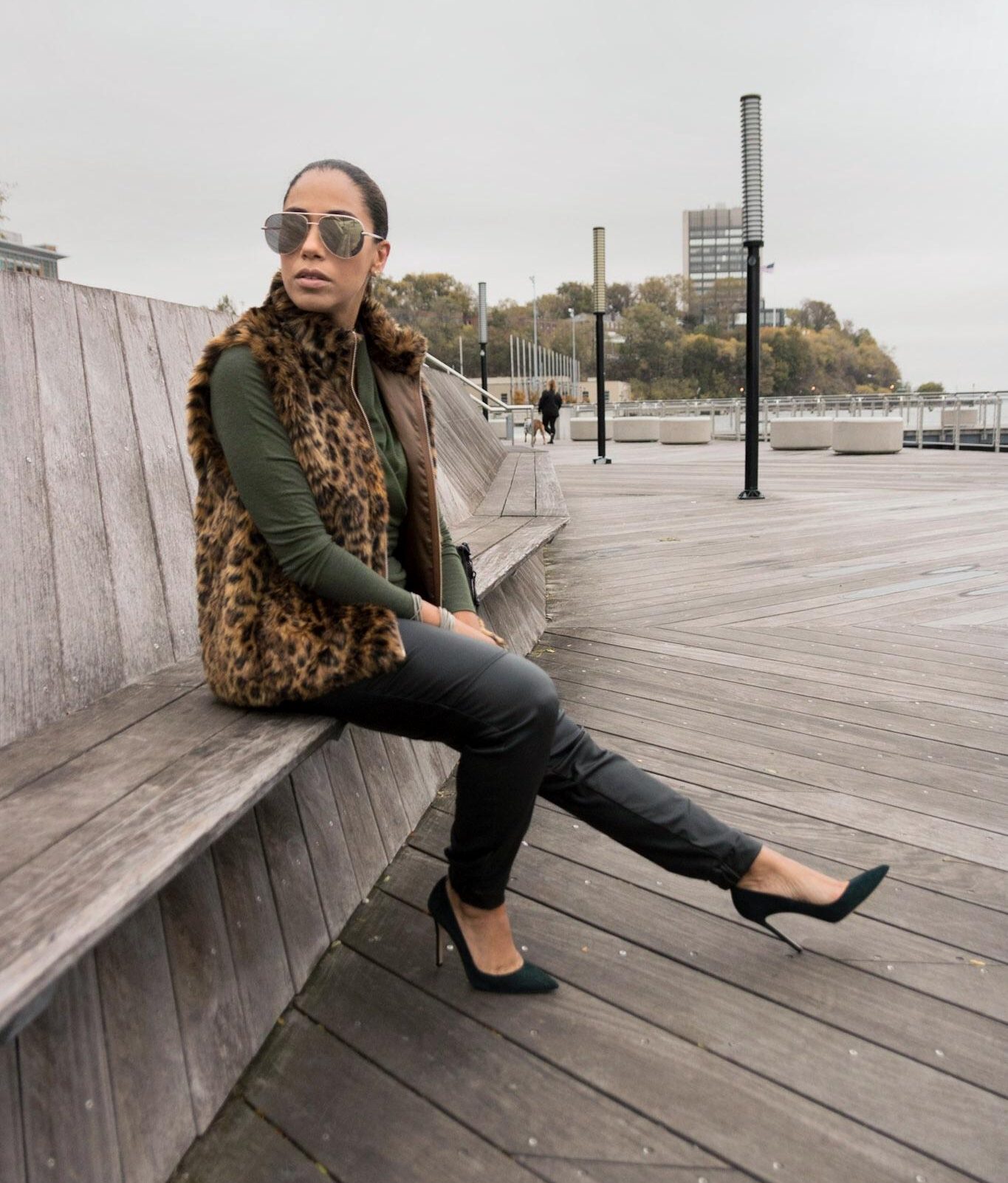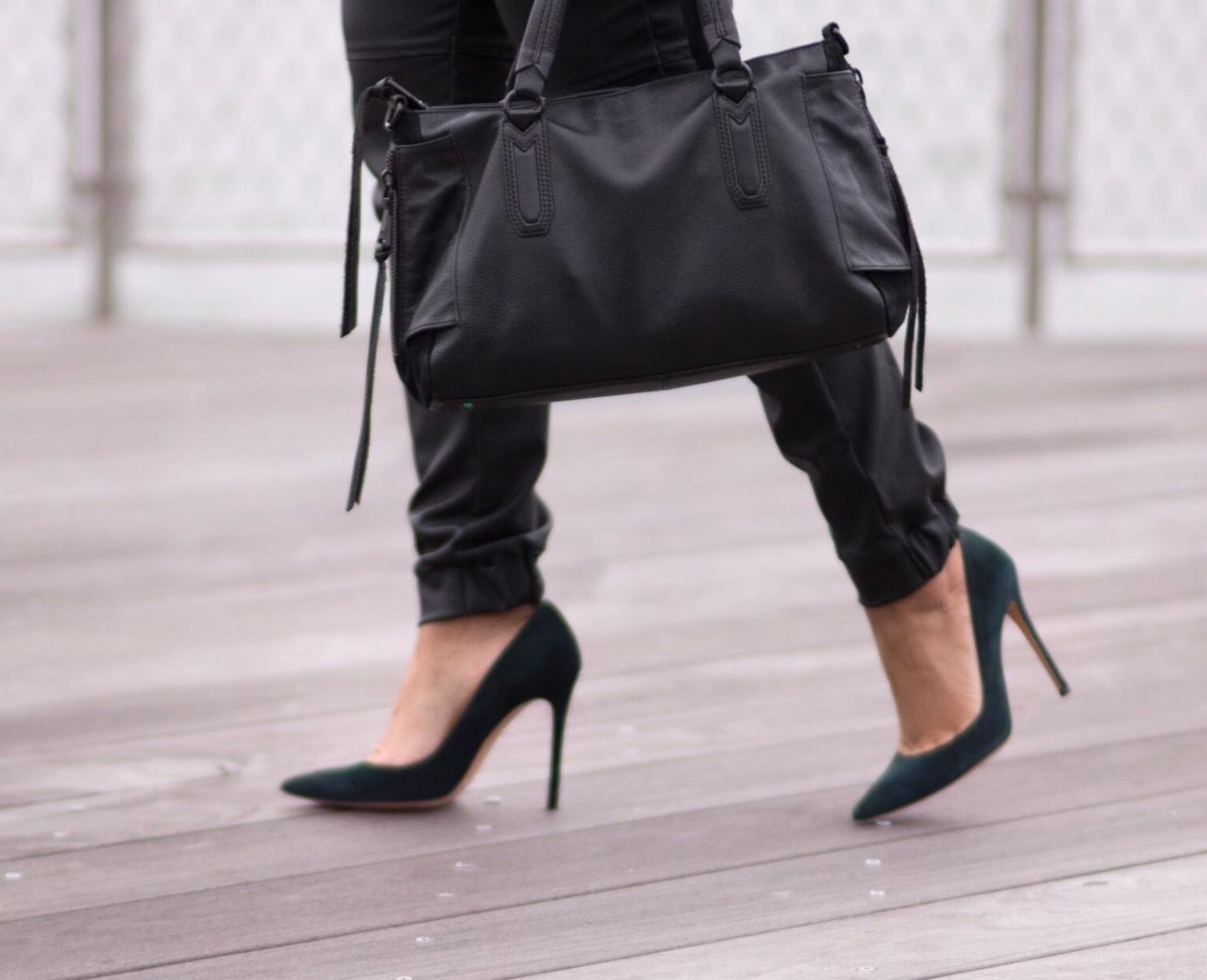 When I tried these faux leather pants on, I immediately wanted 10 more of them – I'm not even kidding. The inside is so smooth and soft that you don't feel like you are wearing any type of leather. The best part are that not only are the pockets tailored beautifully on these pants, but the cinched ankle makes them "petite friendly".  I've worn them so many times already!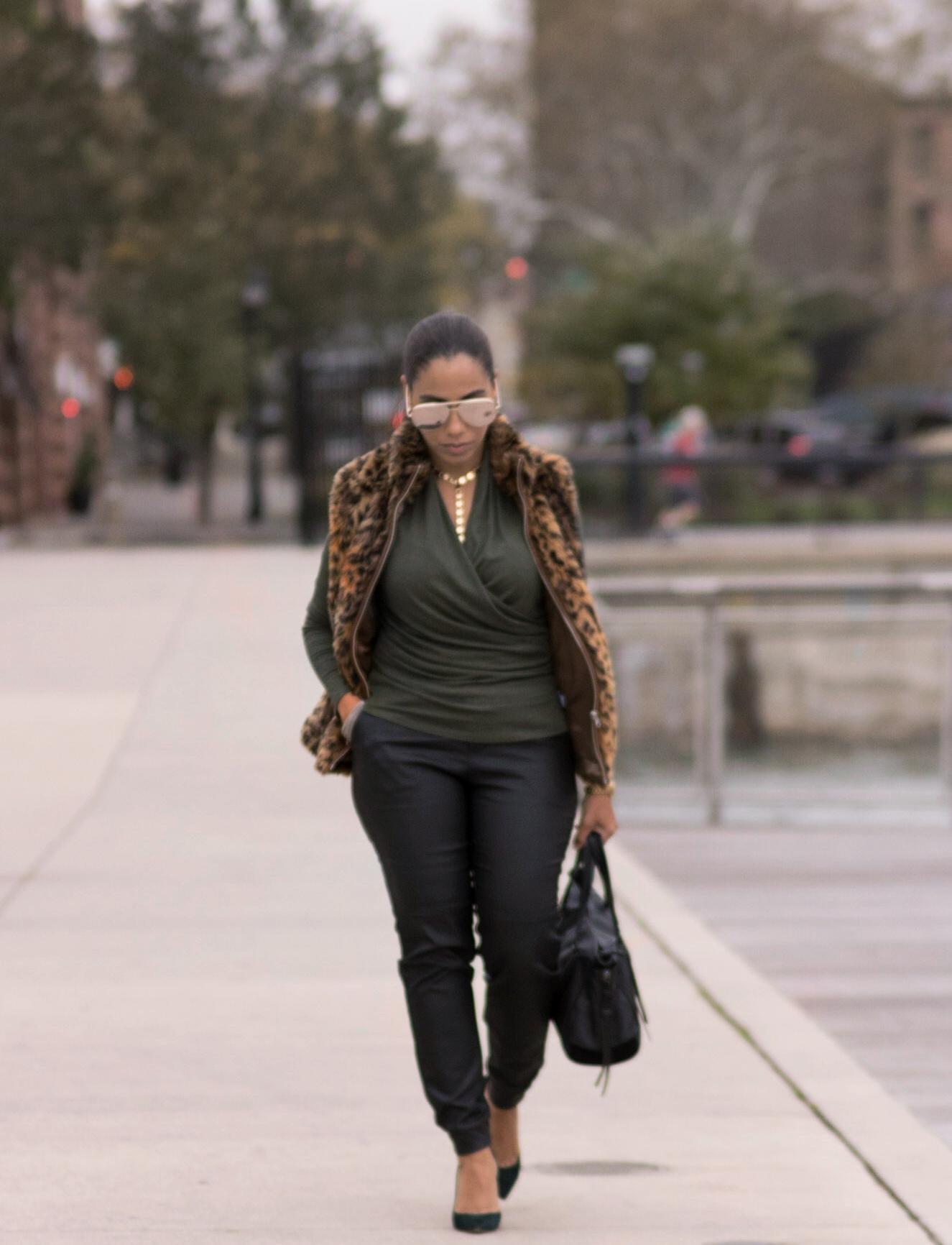 The joy of getting dressed and paying attention to the details of what I wear is what makes it fun to try new styles. We sometimes get in the rut of the same clothes or color or style and never step out of our comfort zone. Don't you agree? So, I am daring you this season to step out and find something new this season to try and love. From a leopard vest to (faux) leather pants, you can wear anything you want and feel great. Make it a weekend to remember!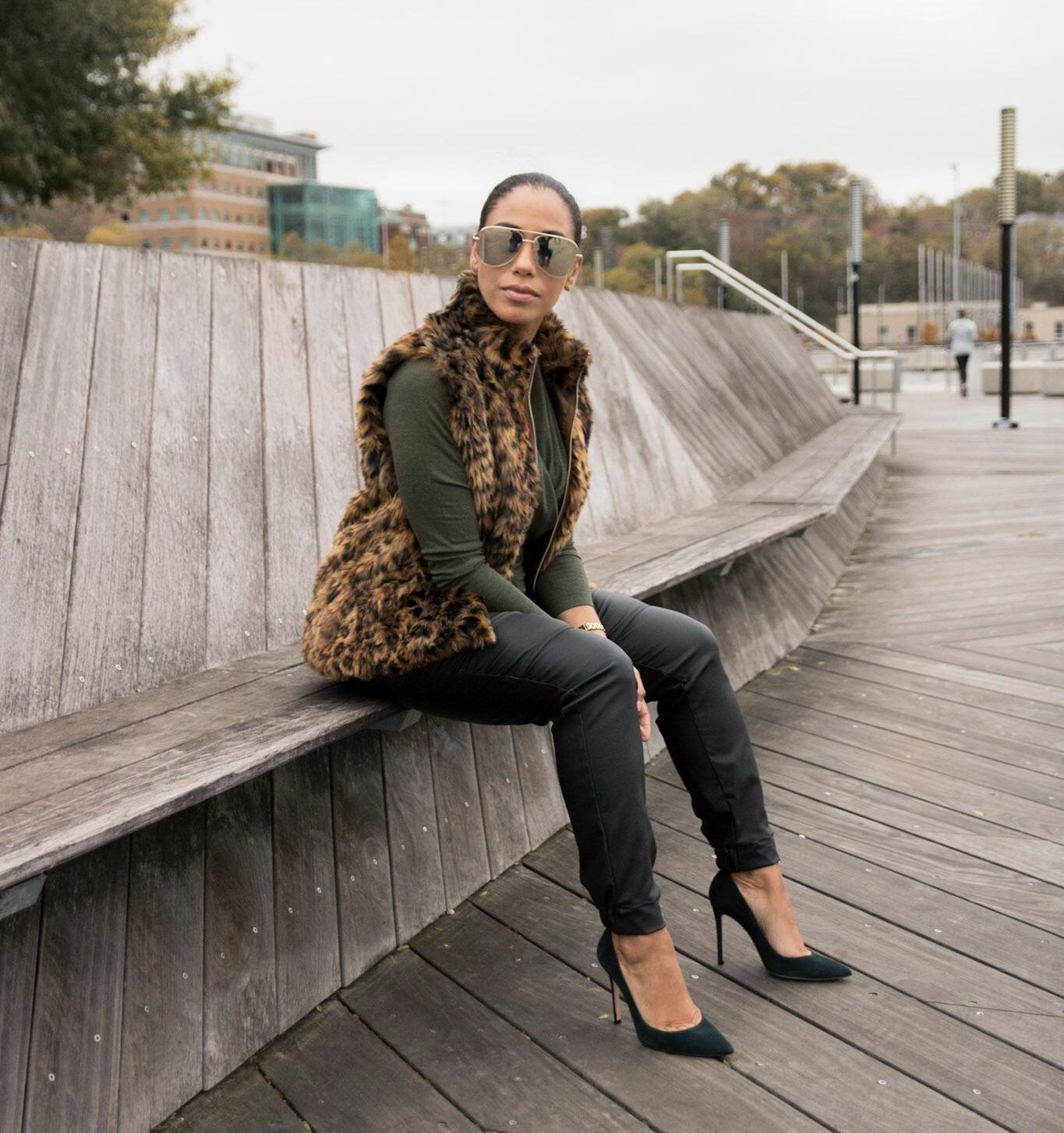 Wishing you all a happy start to your shopping season! Thank you for reading! And be sure to be subscribed (right here!), because next week there is a special surprise headed to your inbox!
Featured // J.Crew leopard vest (under $60) | Ann Taylor top  (under $25) | Tyler Madison faux leather joggers | Giavito Rossi shoes | Emerson & Oliver stacked bracelets | Nissa Jewelry necklace | Aimee Kestenberg bag| Quay Australia sunglasses
PC: Sony Rodriguez