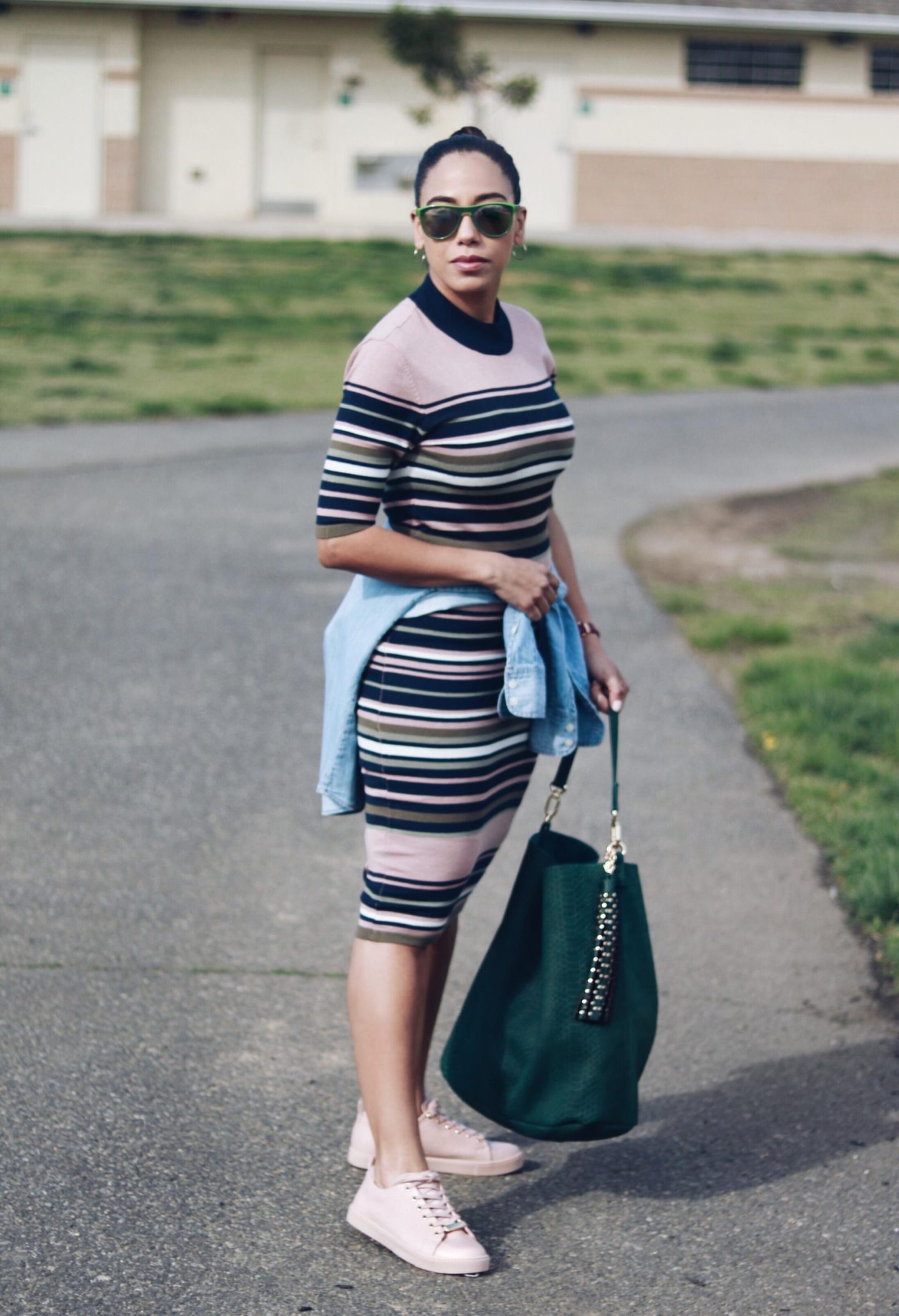 I'm back and happy it is spring! To say it's been awhile is an understatement, but I honestly needed to take break from this creative space to really examine where I wanted it to go and what it needed to be. That, and directing a musical plus a new puppy and some sad family news in the last few months just really took a hit on my creative energy. I am certain that any a creative spirit has experienced a lull in their work, and to come back to it feels energizing. Although spring has yet to fully show it's awakening weather-wise, the style inspiration is in full swing!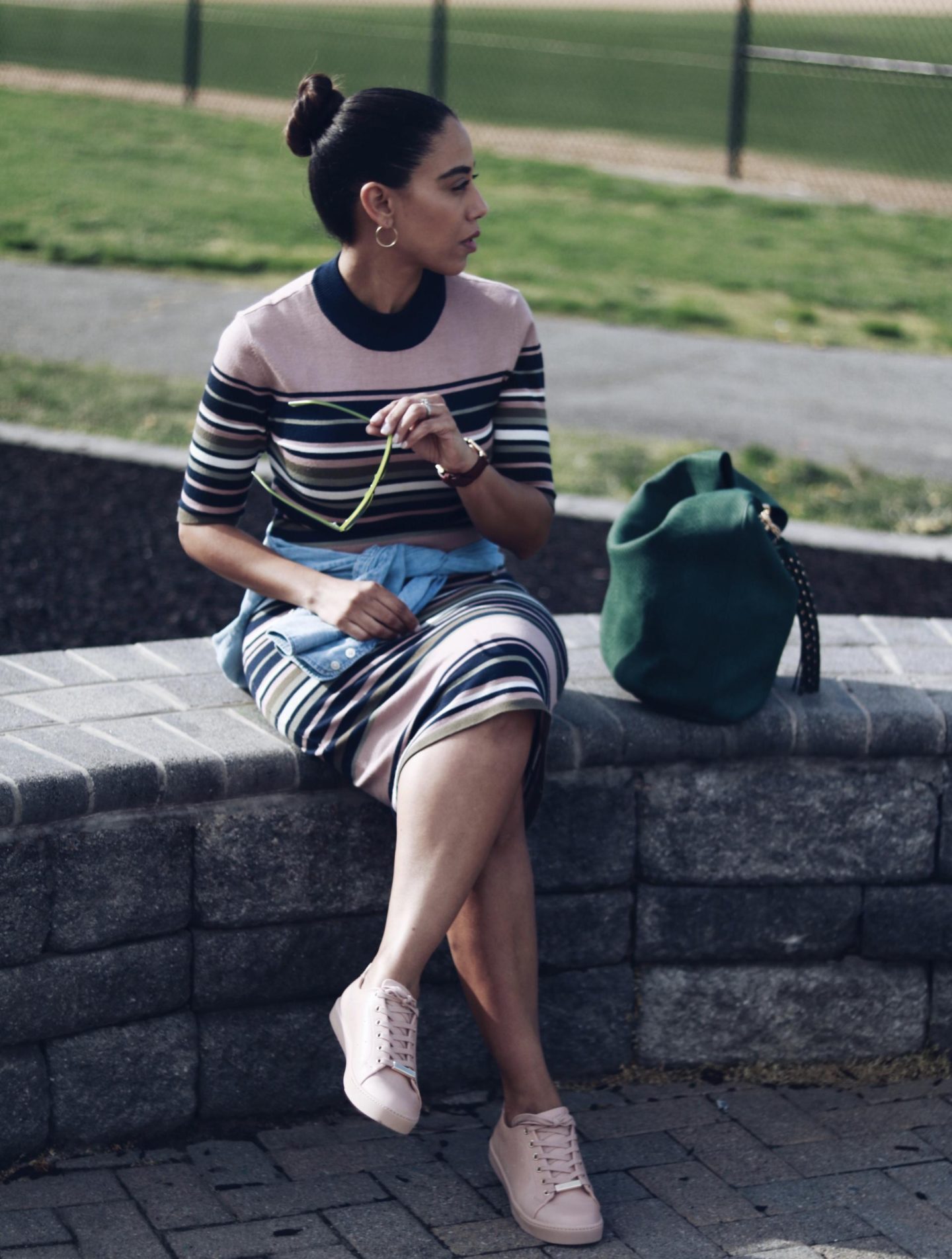 And what better trend to kick off a spring mood than stripes? Whether rainbow stripes like these in my look, a breton, nautical, barcode, or pinstripe, stripes always have their moment in the spring.
And can we stop for a minute and admire these super comfy amazing pink sneakers?! I got them last summer and they are now on sale in several stores here, here and here! Grab yourself a pair before they are gone! I wear them for long walks and are so comfortable and stylish at the same time.
Featured Look// ASOS stripe dress (similar) | J.Crew Chambray shirt | Aldo sneakers  (now under $30) | Polo Sunglasses (similar) | Deux Lux Hobo bag 
Here are some of my favorites to shop for this spring season! Are you a lover of stripes for spring? Sound off in the comments below! Happy Spring! 
Thank you so much for coming back, reading for the first time or just browsing the web and joining me here! I can't wait to create content that informs and inspires!