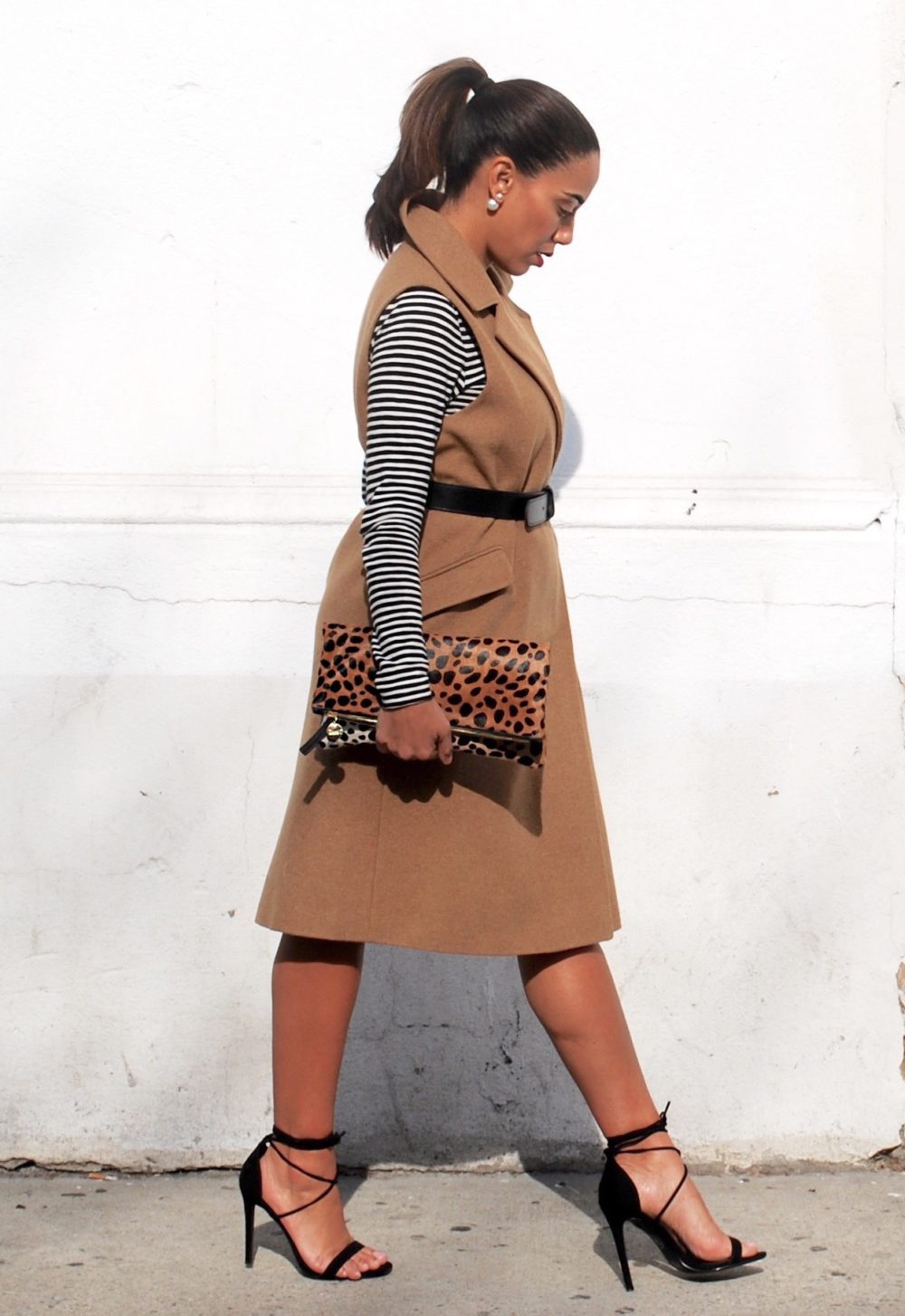 Shop Outfit 1 // ASOS Coat vest | J.Crew Painter tee | J.crew belt | Clare V clutch | Missguided sandals
Shop Outfit 2// Banana Republic blazer  (similar with gray collar)| J.Crew Painter tee | J.Crew jeans | J.Crew clutch ( in gold) | Christian Louboutin heels (similar)| Loft sunglasses (similar) | MAC lip pencil in Vino
It's Tuesday, which means one day closer to the weekend! (It's never too early!) I'm gearing up to share some fun and sunny posts from my recent trip to Florida, but being back home and still in cool weather, has me excited about styling camel and stripes because I'm enjoying wearing my blazer and long wool vest these days. I love how natural and chic the combination looks no matter the color of the stripes. Since my teens, I had an obsession with anything striped in any color or combination (See what I mean? And here, and here!). As a result, I'm sharing two looks today and some great pieces that would go perfect together to recreate the camel and stripes look for yourself. Hope you enjoy!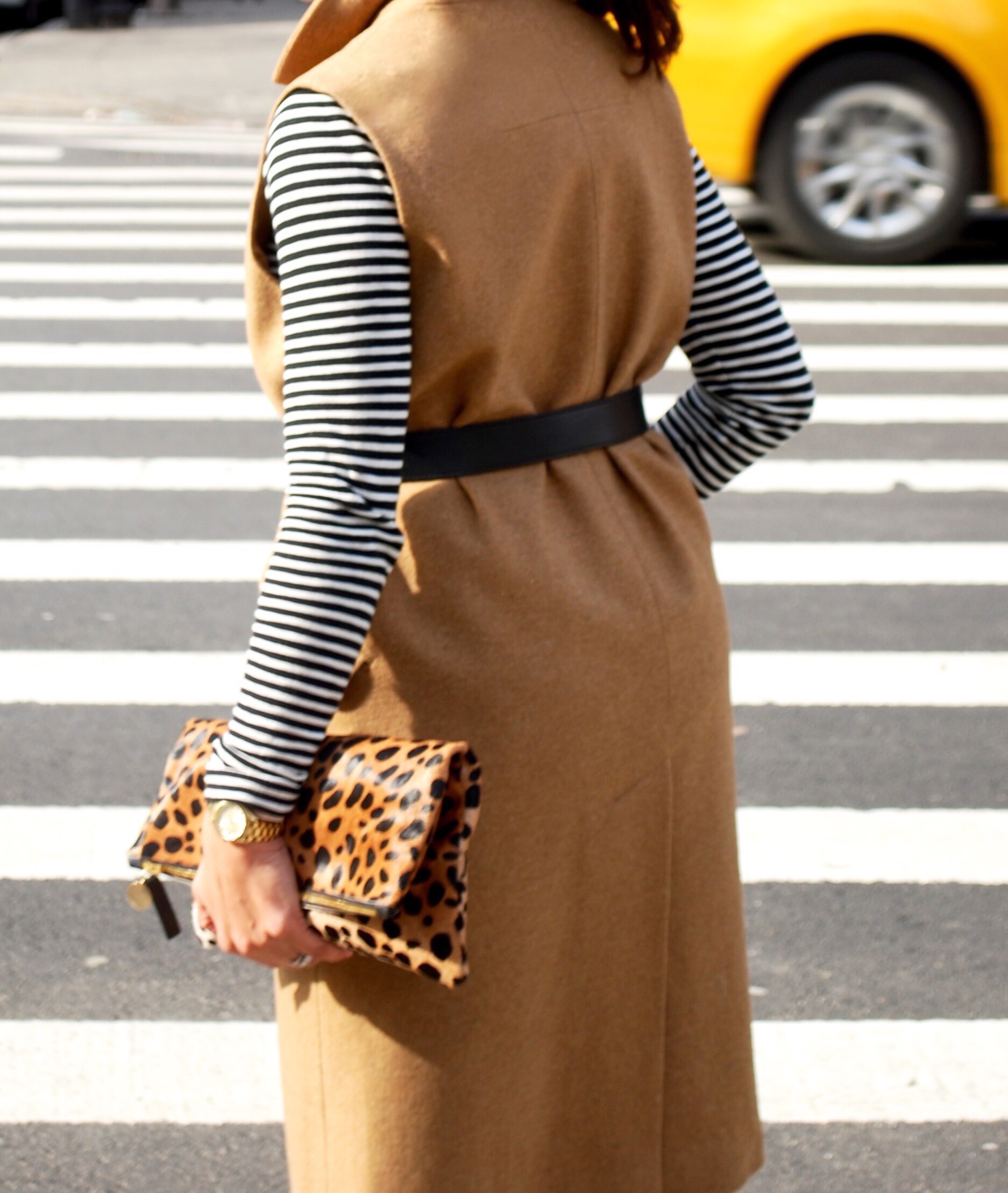 I loved playing with the idea of making this coat vest into a dress. While I definitely needed to wear something underneath to keep warm (biker shorts!), I originally bought this vest a bit larger than usual and liked the idea of cinching it up into a dress with a belt that closed with belt that had no loops. It kept the look slim when I already knew I had some bulk to contend with due to the thickness of the coat (which kept me warm too!) Playing with a heavier layer, the stripes and open sandals kept the look light (I took advantage of an oddly warmer winter day to pull this off!).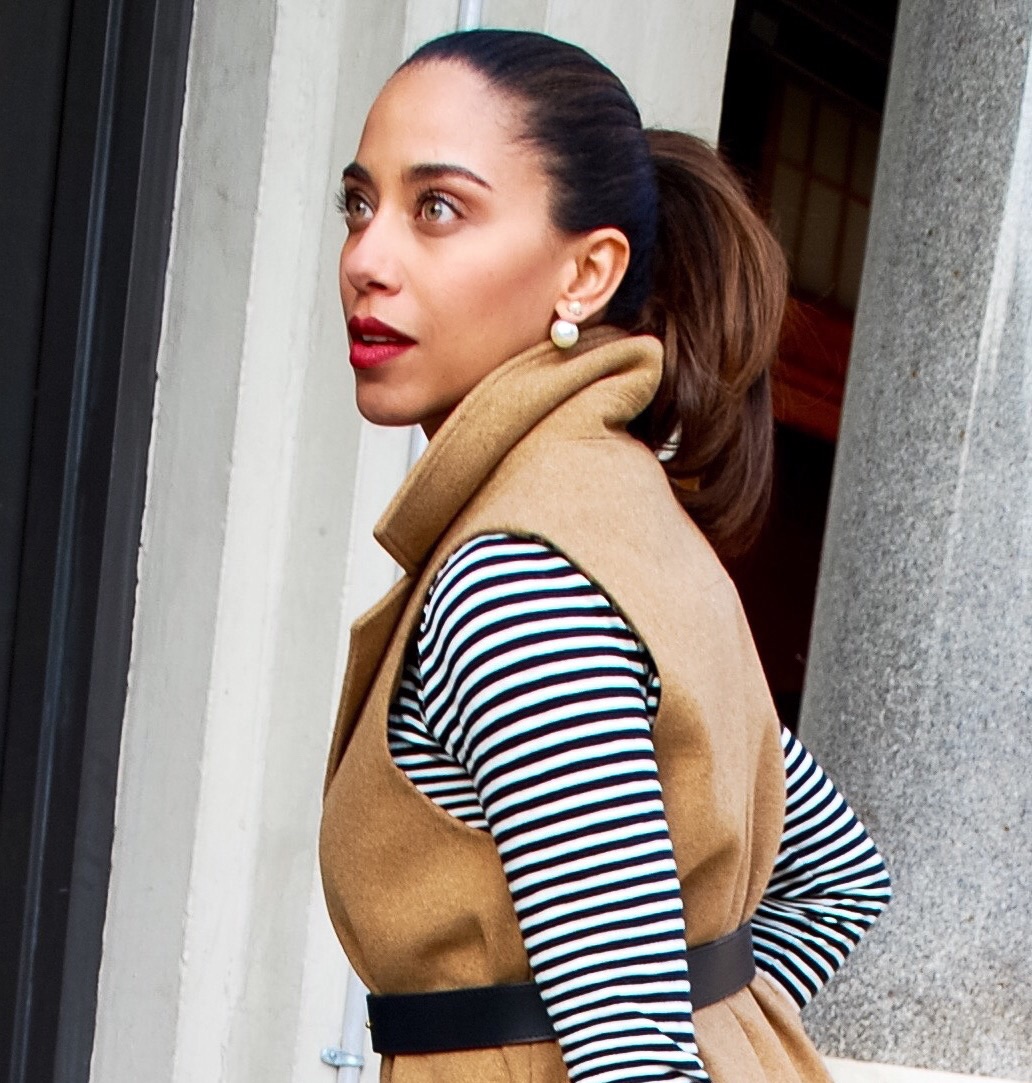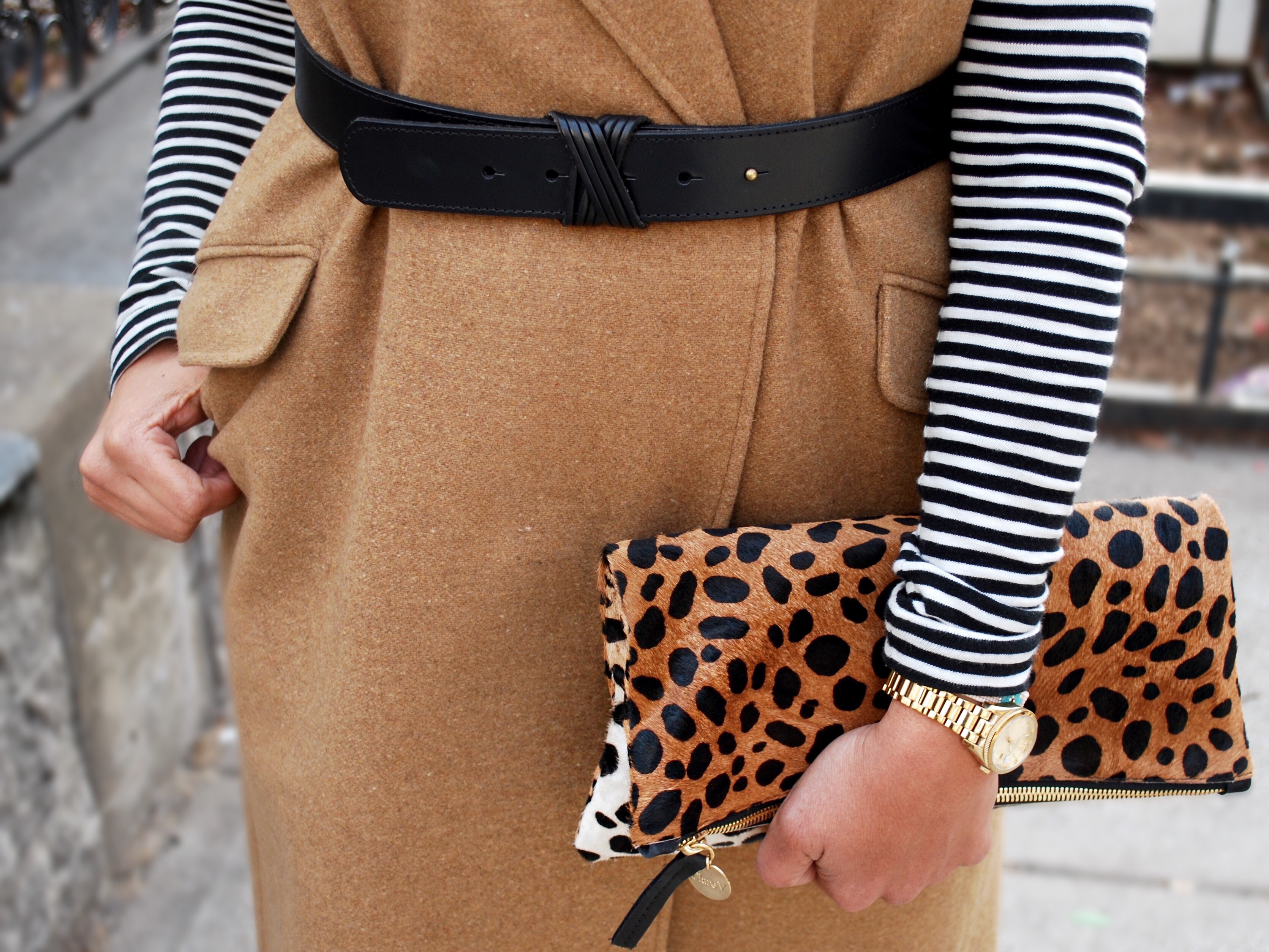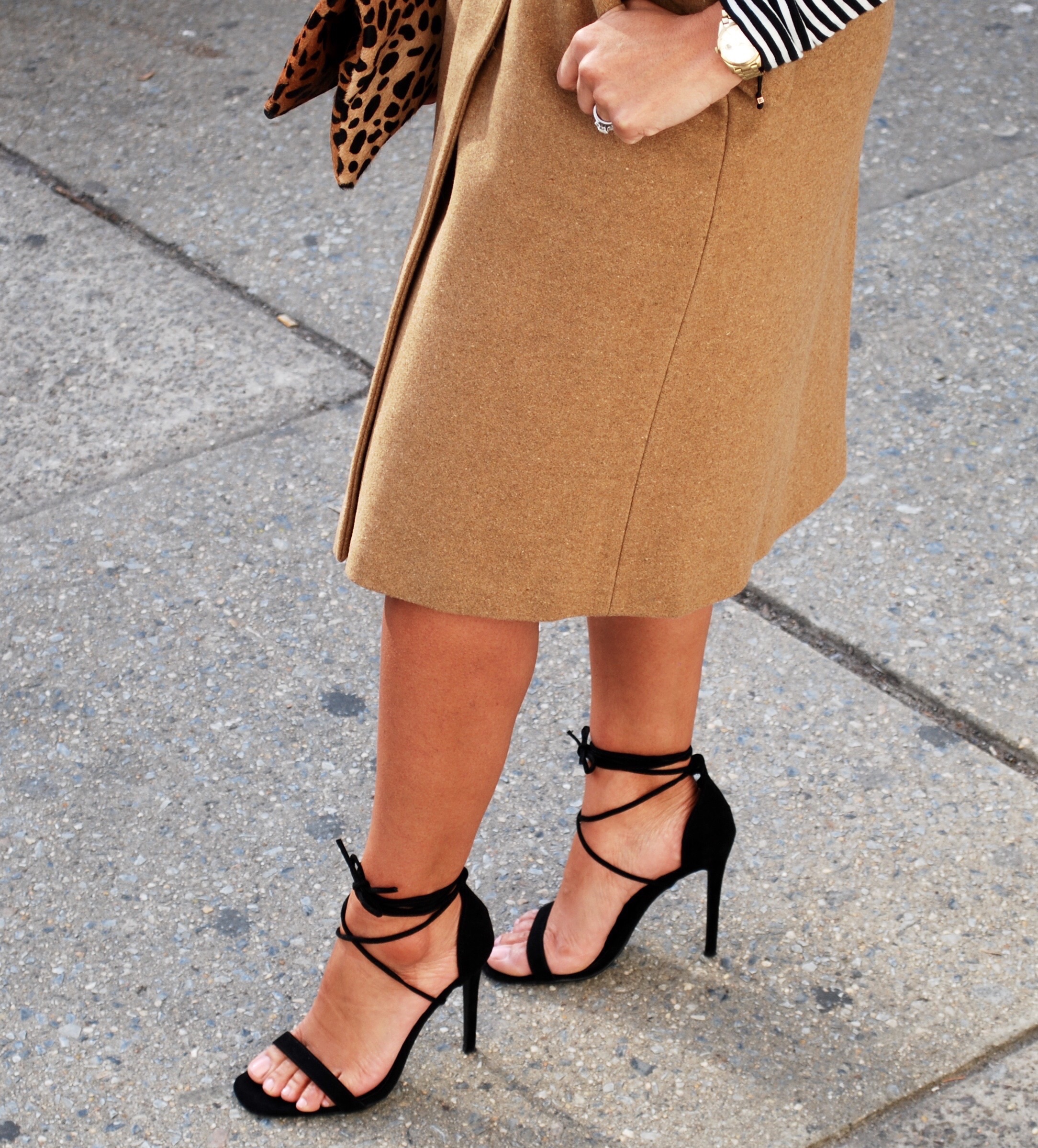 I have been living in this double breasted blazer for more than I'd like to admit this winter. I found it on sale at Banana Republic, and it was the last one in store! I absolutely love it. Popping up the color to show the grey inset is my favorite part. Red stripes, red lips and red bottoms made this a perfect dress down Friday look to go from work to a night out with your girls.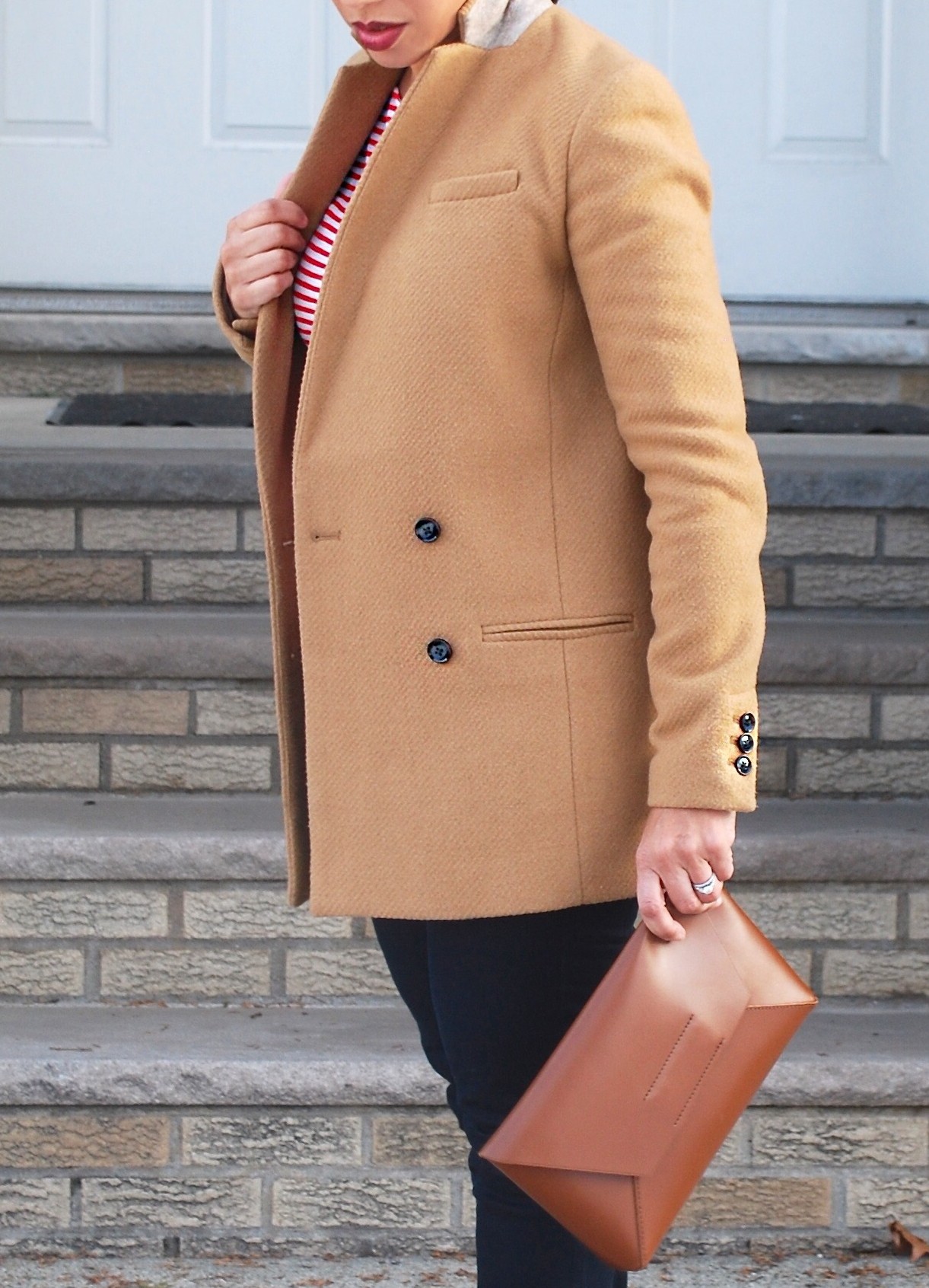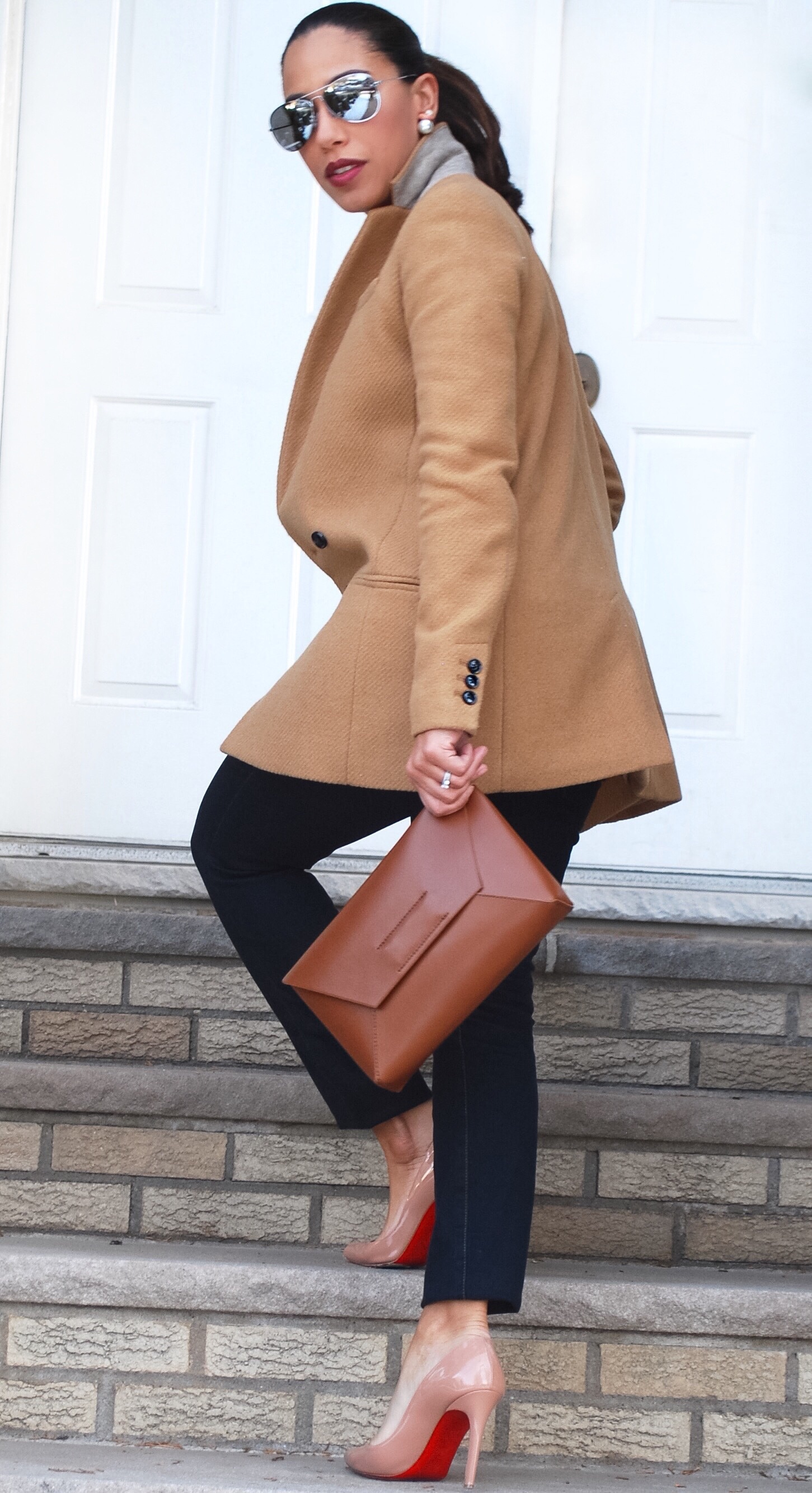 Photos: The KP Life and Mr. E
Outfit 1 // ASOS Coat vest | J.Crew Painter tee | J.crew belt | Clare V clutch | Missguided sandals
Outfit 2 // Banana Republic blazer  (similar with gray collar)| J.Crew Painter tee | J.Crew jeans | J.Crew clutch (in gold) | Christian Louboutin heels (similar)| Loft sunglasses  (similar)| MAC lip pencil in Vino
Thank you for stopping by! Have a great week!