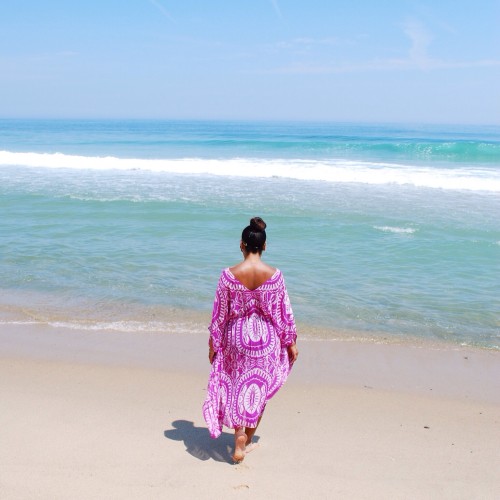 Happy Thursday! This week has been loaded with much to do and learn, and returning to teach for my 11th school year has been an enlightening experience in more ways than one (more of that throughout the year!). But for a few more days, my mind is happily still recalling my travels to the beaches of Cape Cod, Massachusetts. Mr. E and I have enjoyed the gorgeous beaches and small town communities of Cape Cod for several years now. Traveling there every summer only became much more exciting when we had our son and were able to enjoy watching him make the best of our family of 3 getaway. This time last year, I remember thinking and planning ahead about what it would've meant to have a 7 month old and my almost six year old vacationing on the Cape, so it was inevitable that I would find moments where it was a bit difficult to find joy. But because of my family and much needed time away, I did . I'm sharing two looks on the beach in purple and gold today, and I hope you enjoy!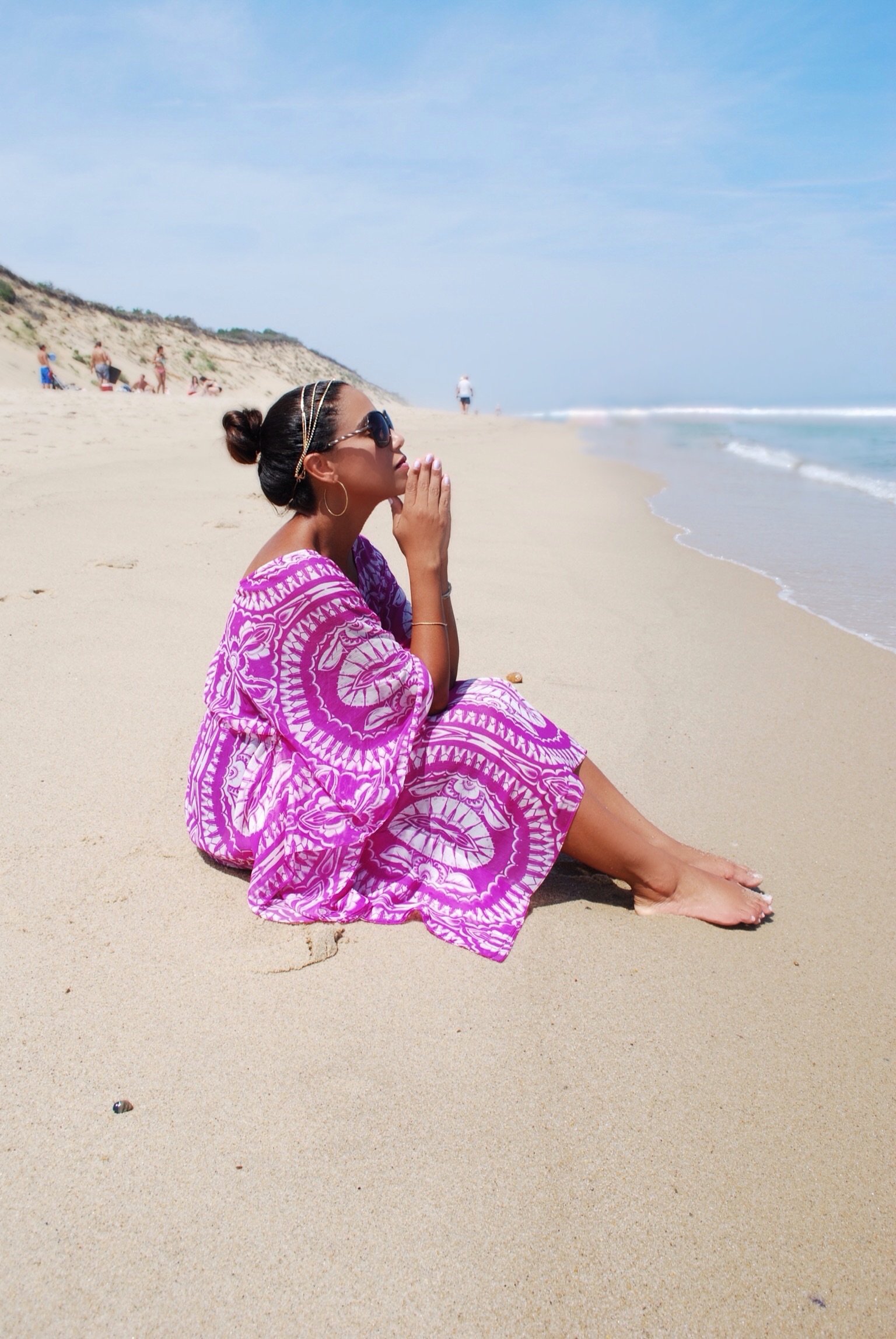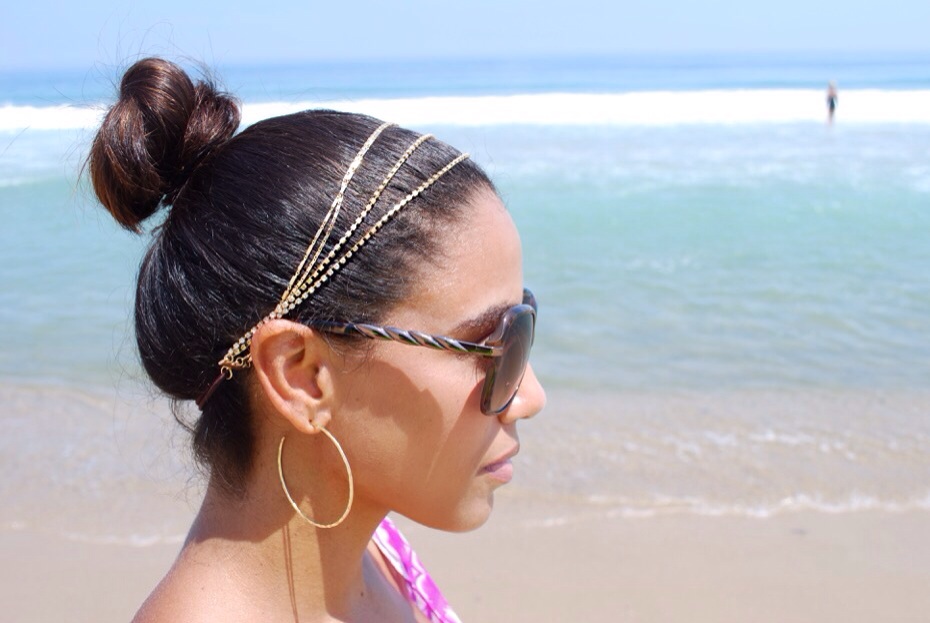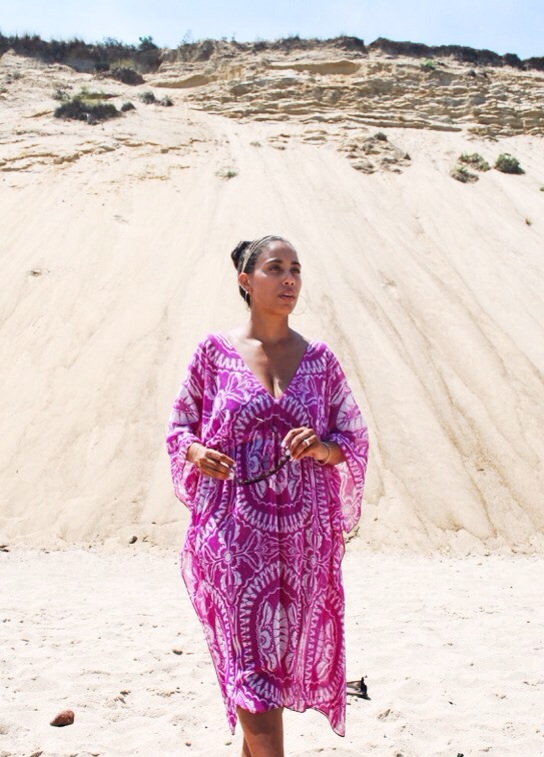 To feel my best on the beaches this summer after having a baby sometimes felt like a challenge, but I honestly embraced it for what it was (especially given my situation!), and decided to do my best to feel comfortable and just be reflective and look bright while sitting along the shore!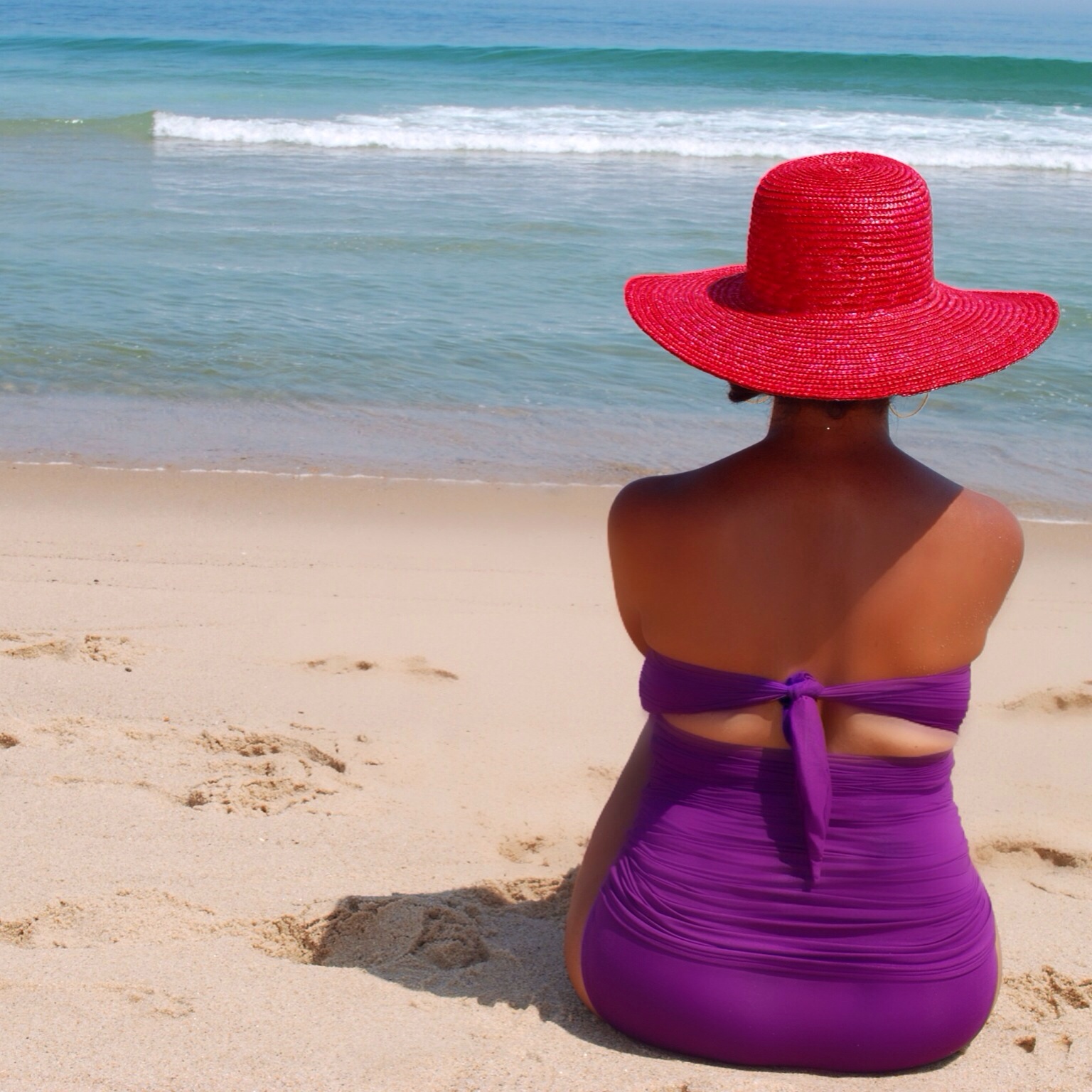 Being along the water can be healing, so I took advantage of many quiet moments to feel connected to my thoughts and find strength. Wearing bright colors that complimented the blue waters of the ocean made what could have been time spent feeling somber into a more positive experience and honestly, simply brighter. I love how a simple red hat served it's purpose both for fashion and function on a hot day!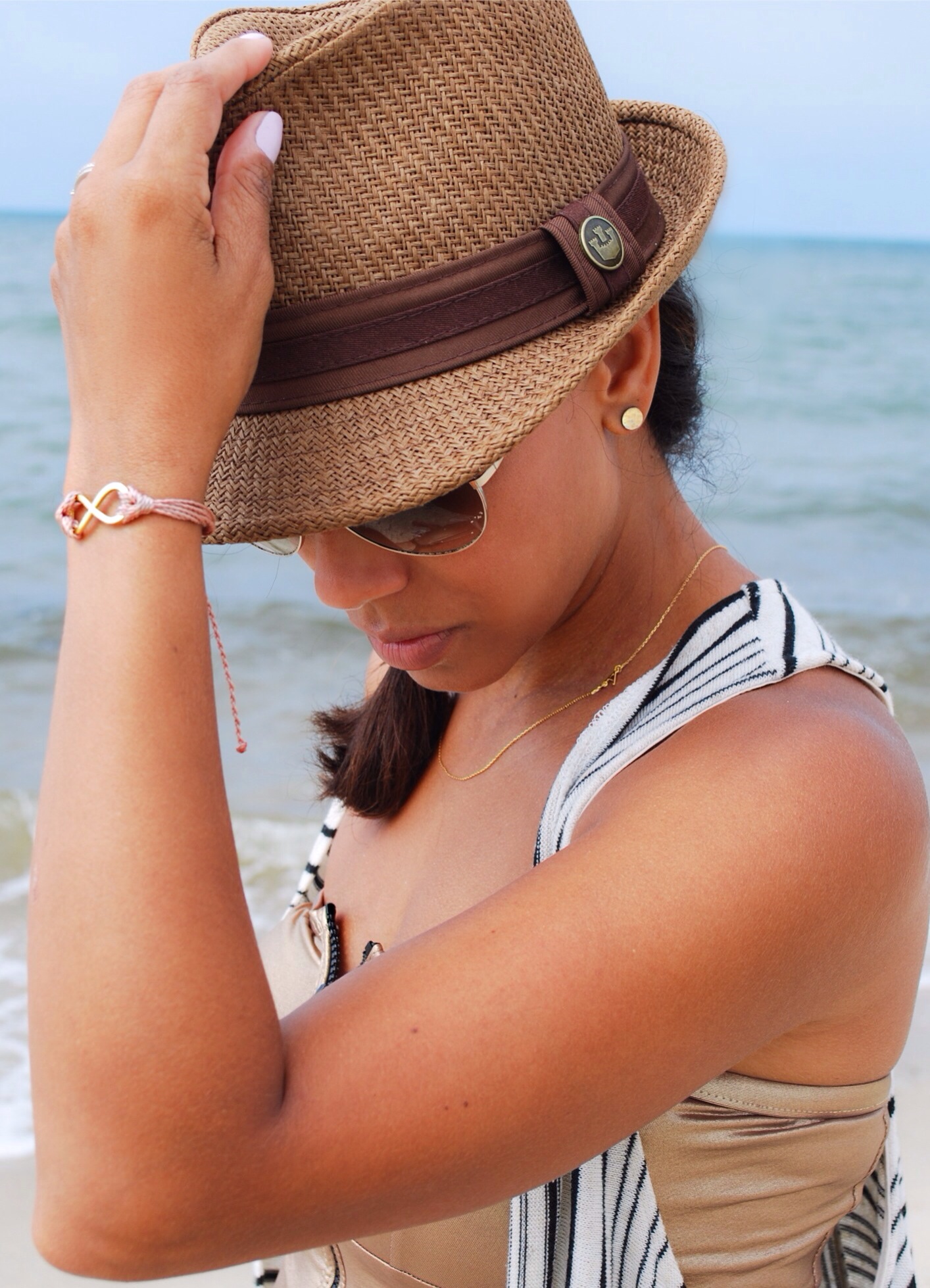 If there is any accessory that rivals my love for shoes, it is a hat (clearly evident here and here)! For women, a hat is a great statement piece that brings all the elements of shape and design in your outfit together, particularly when wearing the right hat that frames the face and doesn't overwhelm the size of the head (the crown, if you will).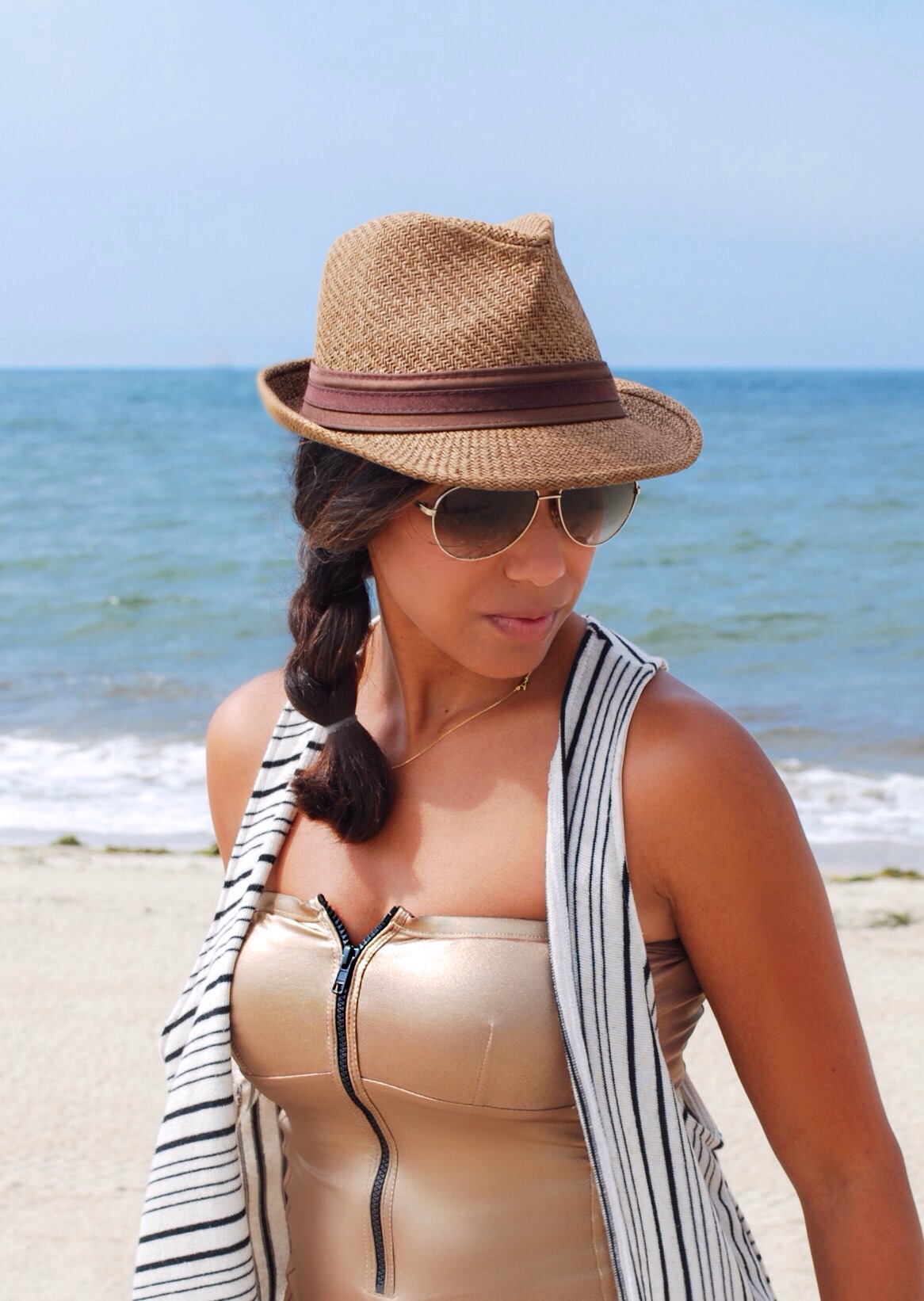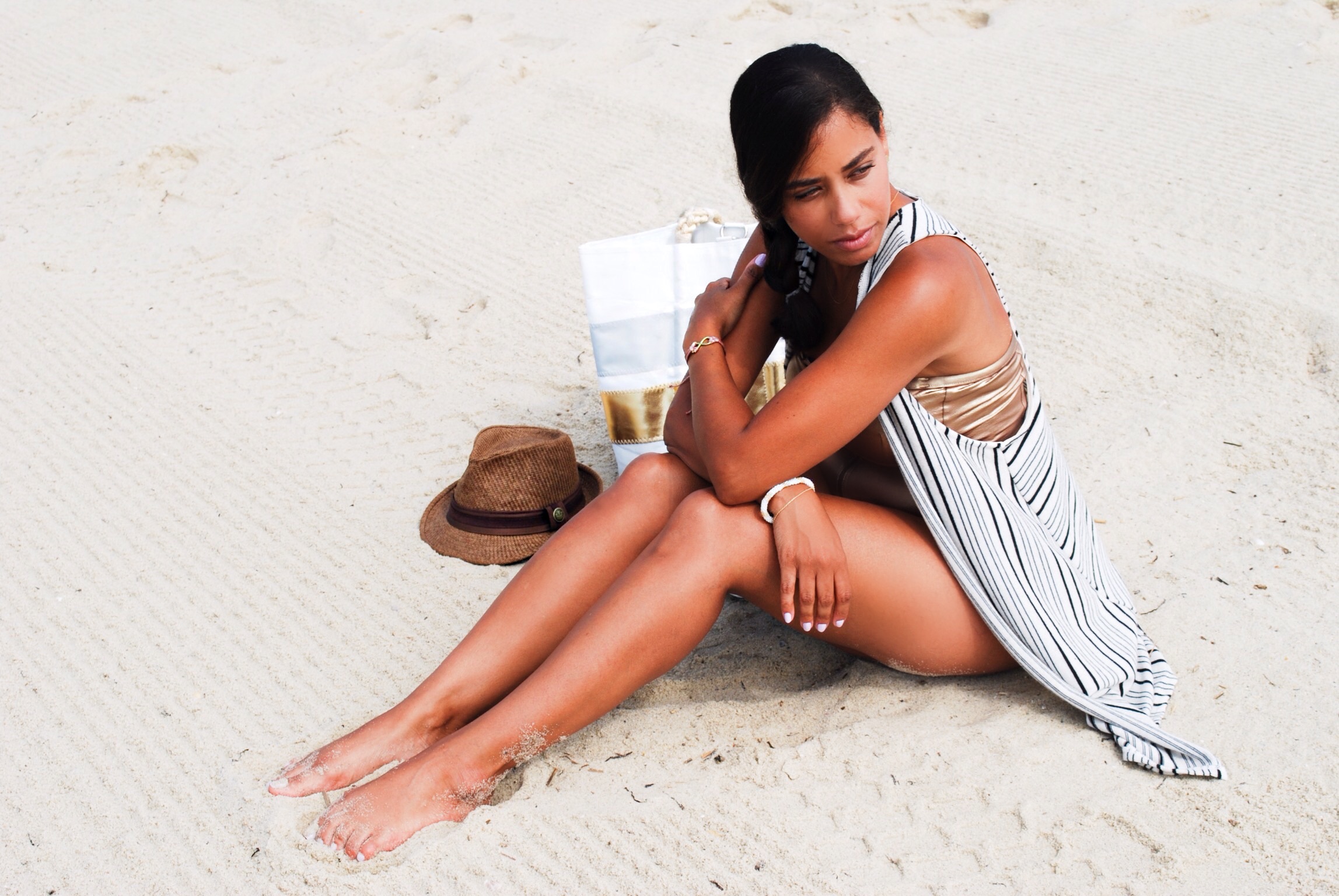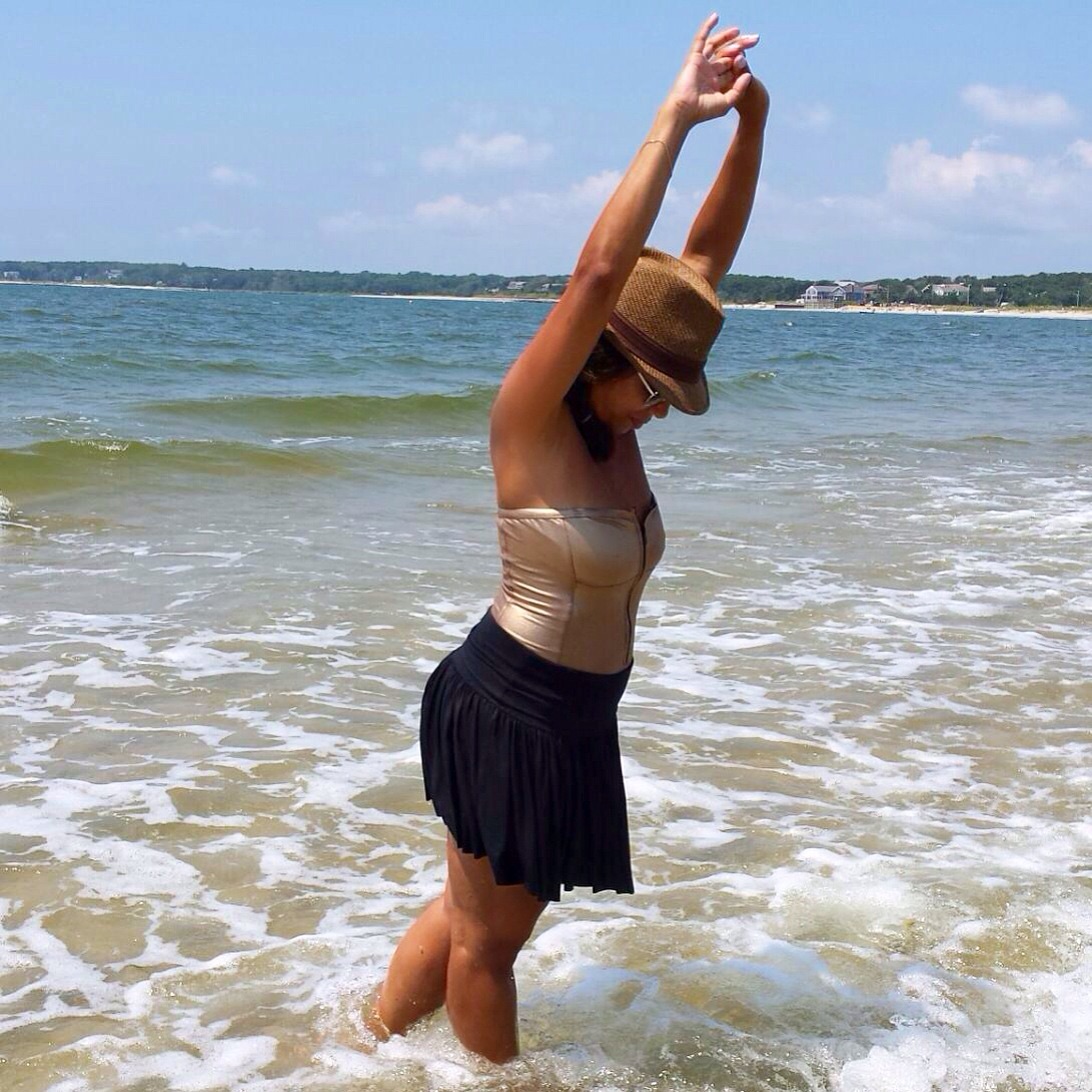 Finding a gold bathing suit for this summer wasn't intentional, but when I saw this gold swimsuit from J. Crew, I knew I wanted to wear it. It was my way of acknowledging the color's deeper meaning for me while on the beach. Taking the time to really open my heart and accept my "new normal" while on vacation truly had an impact on how I prioritize things in my life. The importance of family and truly living to the fullest extent possible took on a new meaning, and I enjoyed making that understanding a reality every day since then.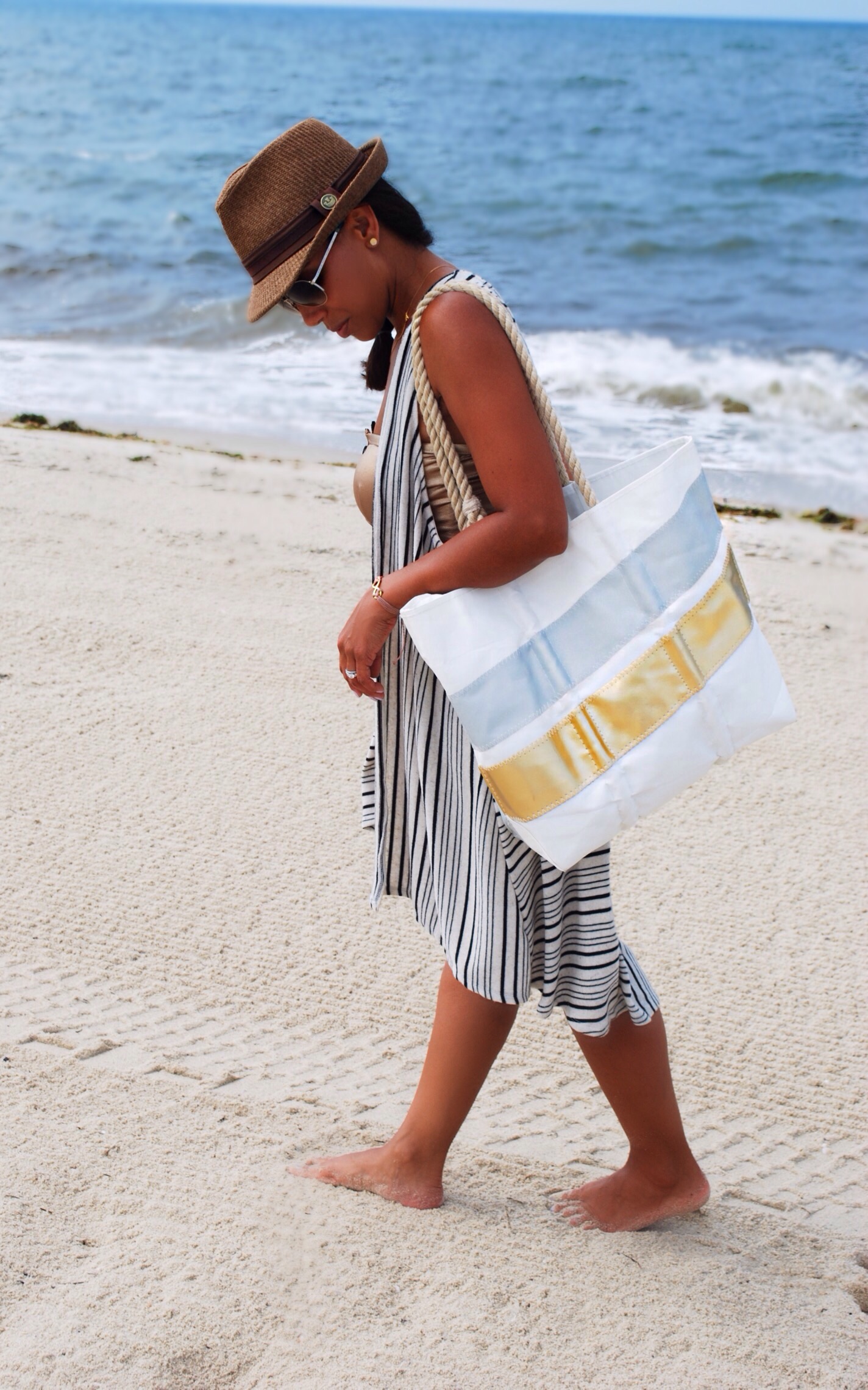 Beach cover-ups are my new favorite thing to find and style with my bathing suits. Preparing for a trip earlier this year to Hawaii, I discovered so many beautiful options to wear that make a basic swimsuit on the beach look put together, and so when packing for my trip to the Cape, I organized (and honestly, packed much less as a result!) my swimwear in that way.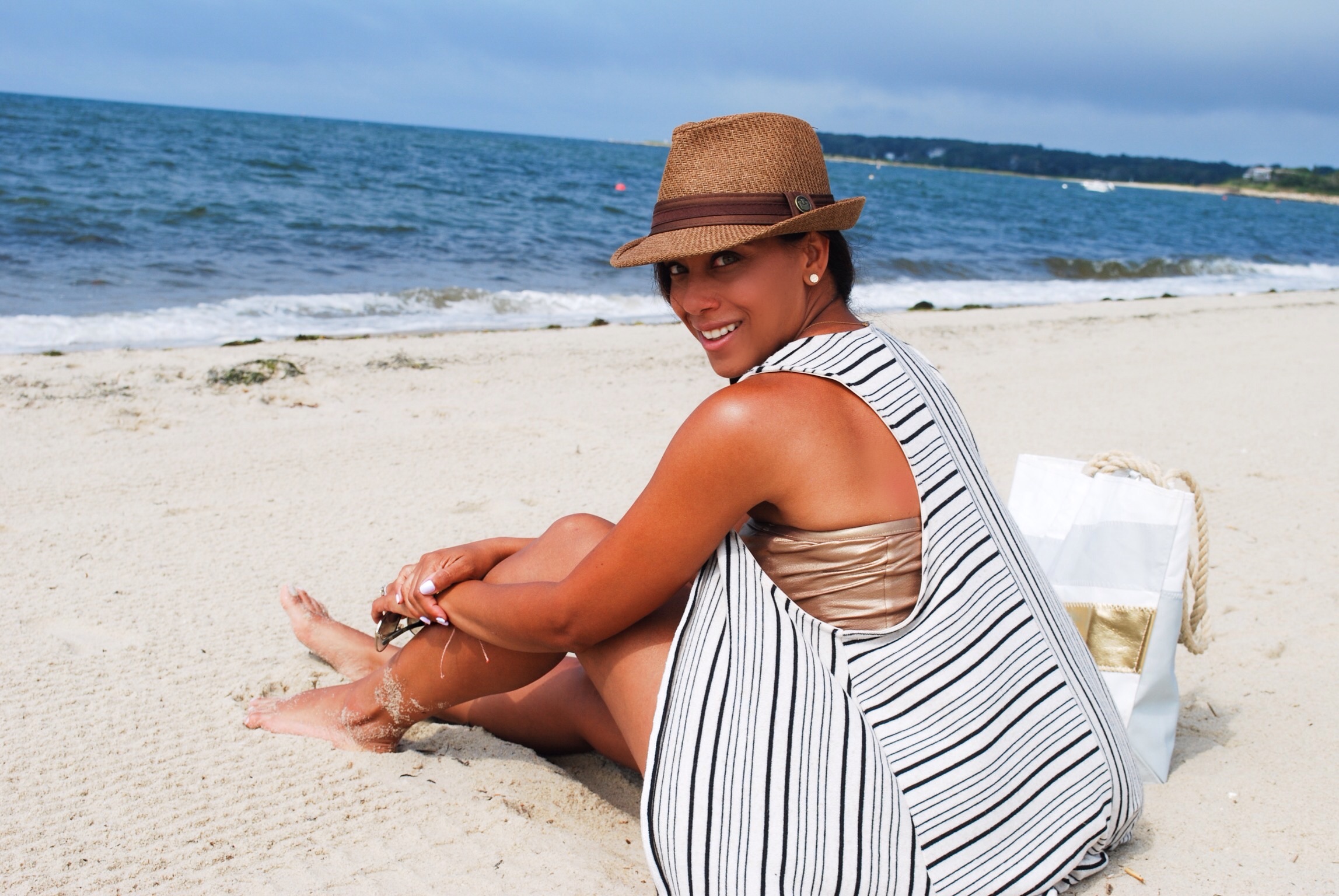 First outfit :: Echo swimsuit cover | Baublebar hairband | Beach hat (similar option here and here) | Hoop earrings
Second outfit :: Anthropologie stripe vest | J.Crew Gold swimsuit  | Fedora (old, similar here) |                J. Crew Seabag (other styles here to love here!) | Baublebar initial necklace |  Marc Jacob sunglasses | Pura Vida infinity bracelet | Gorjana earrings
Thank you for reading this much longer post! Be sure to look out for some exciting new changes and additions on This Season's Gold. I know I've been saying it for awhile, and it surely is coming together. We can't wait!
xoxo, Jessica
Don't miss out on a post! Follow along on Bloglovin