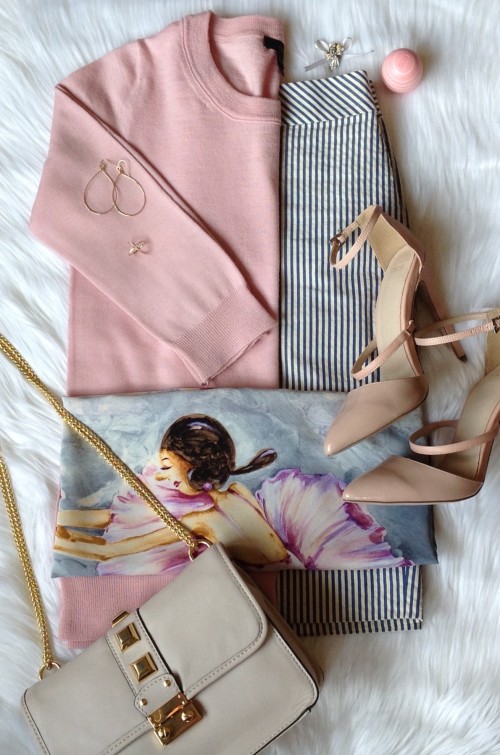 J.Crew Pencil Skirt and Sweater, Printed Scarf(old), Saks Fifth Avenue Crossbody, Asos Heels, EOS Lip Balm, Francesca's Jewelry (All wardrobe or similar pieces here)
Happy Wednesday! I am going to go out on a limb here and say that every woman should have at least one seersucker item in their wardrobe. It can sometimes be a difficult style to pull off (or is that just in my head?), particularly because seersucker styling usually falls under the category of menswear. Just try Googling "seersucker" and see how many results are really about men's suits. At its origin, seersucker fabric was first popularized by Haspel, a menswear company rooted in New Orleans since 1909. It was at this company where the idea and need to make suits with this lightweight fabric (it was New Orleans…in the summer!) made its way into the closets of the most fashionable and affluent of men.
Enter my husband. Fashionable? Yes, very. Affluent? Does rich in love count? One day in our early stages of dating, he met me after work and to my surprise (and liking), he was rocking a seersucker suit with stylish brown shoes, a bow tie and pink shirt (Men wear pink!…Moving on.) My point in all of this is that I wanted to look as great as he made me feel seeing him wear that suit. So a few years later, I finally found a great seersucker suit in J.Crew and had to have it. I mean, why not? The material and print just SCREAM Spring and Summer. And every season there is always something to find in this great fabric/print, be it a swimsuit or summer dress. So make it your mission to find something seersucker this season!
And being that we have officially entered Spring (the weather has yet to catch up), I decided to dip into my closet to play with some seersucker styling to get you started. Wear (and rock it out!) at your own discretion.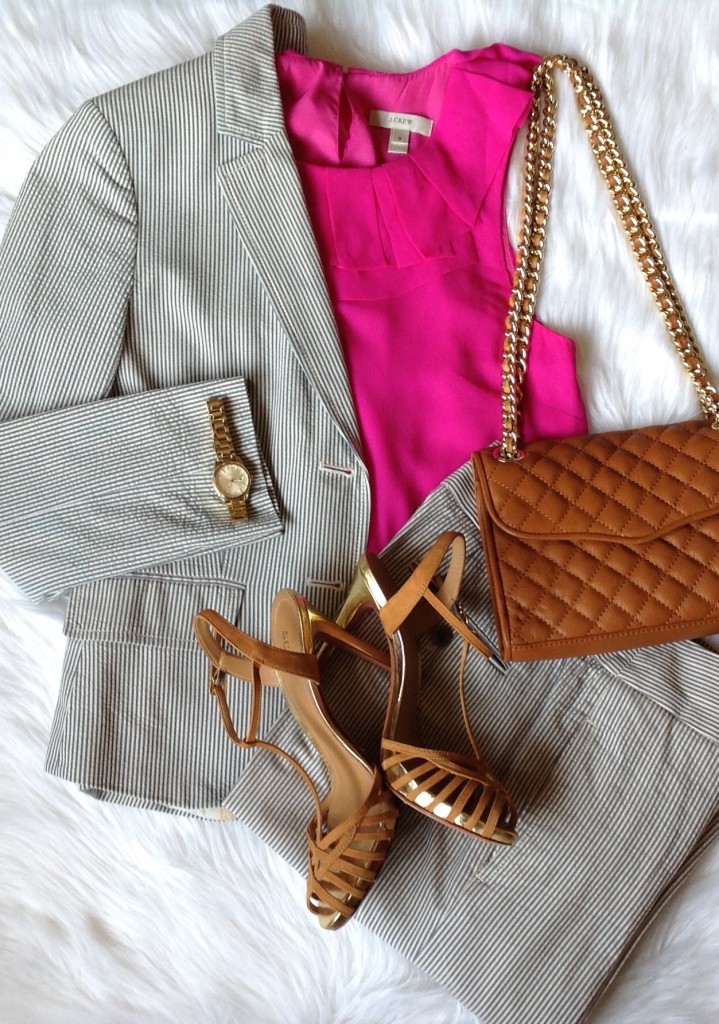 J.Crew Suit and Top, Fossil Watch, Schutz Sandals, Rebecca Minkoff Crossbody (All wardrobe or similar pieces here)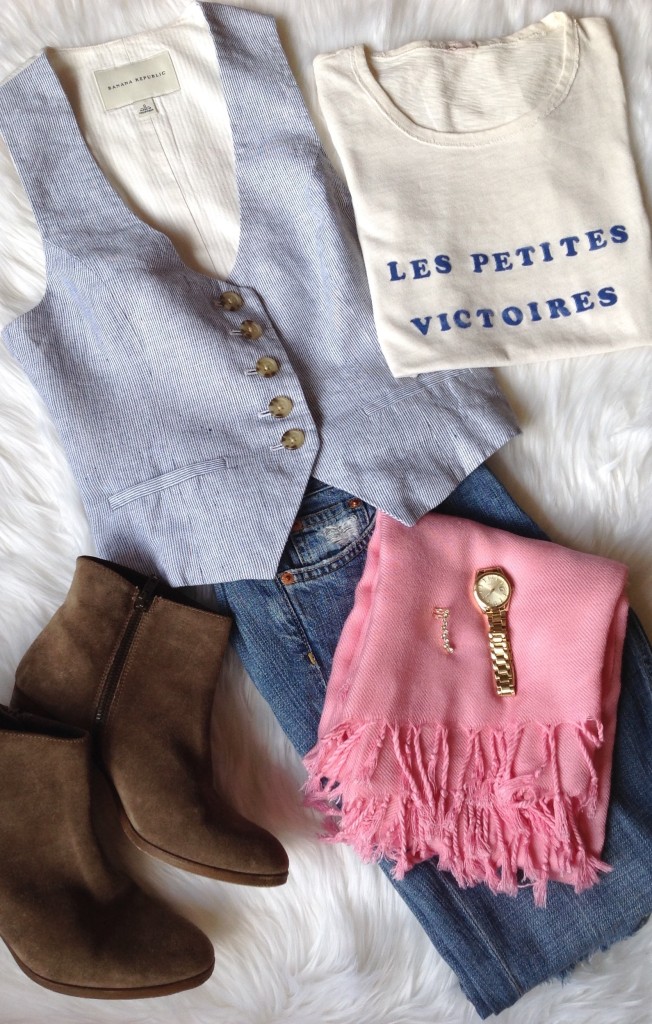 Banana Republic Vest, J.Crew Tee, Jeans and Ankle Boots, Scarf(old), Fossil Watch, Ear Cuff (All wardrobe  or similar pieces here)
Thank you for reading!
xoxo, Jessica
Follow my blog with Bloglovin