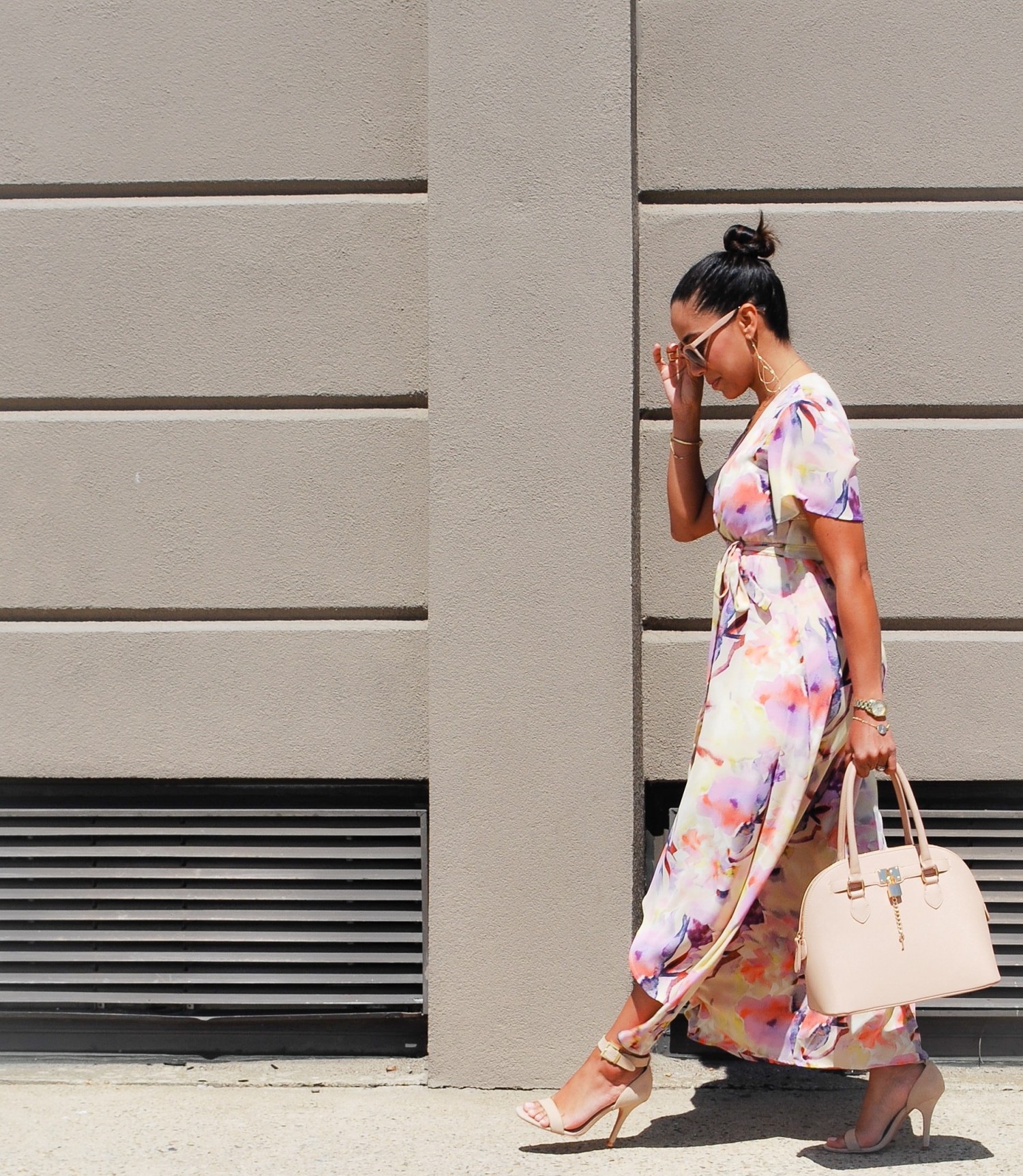 Happy Thursday! One of the things I love about Spring is the start to what I like to call event season. My mailbox starts to get happy with invitations to weddings, galas, engagement parties, birthday parties (more for kids though these days), and baby showers. Even better, there's always something to dress up for that doesn't involve coat check. (Why does that line always move so slowly?) So I was happy that I had this floral dress ready to go for a very special and meaningful occasion.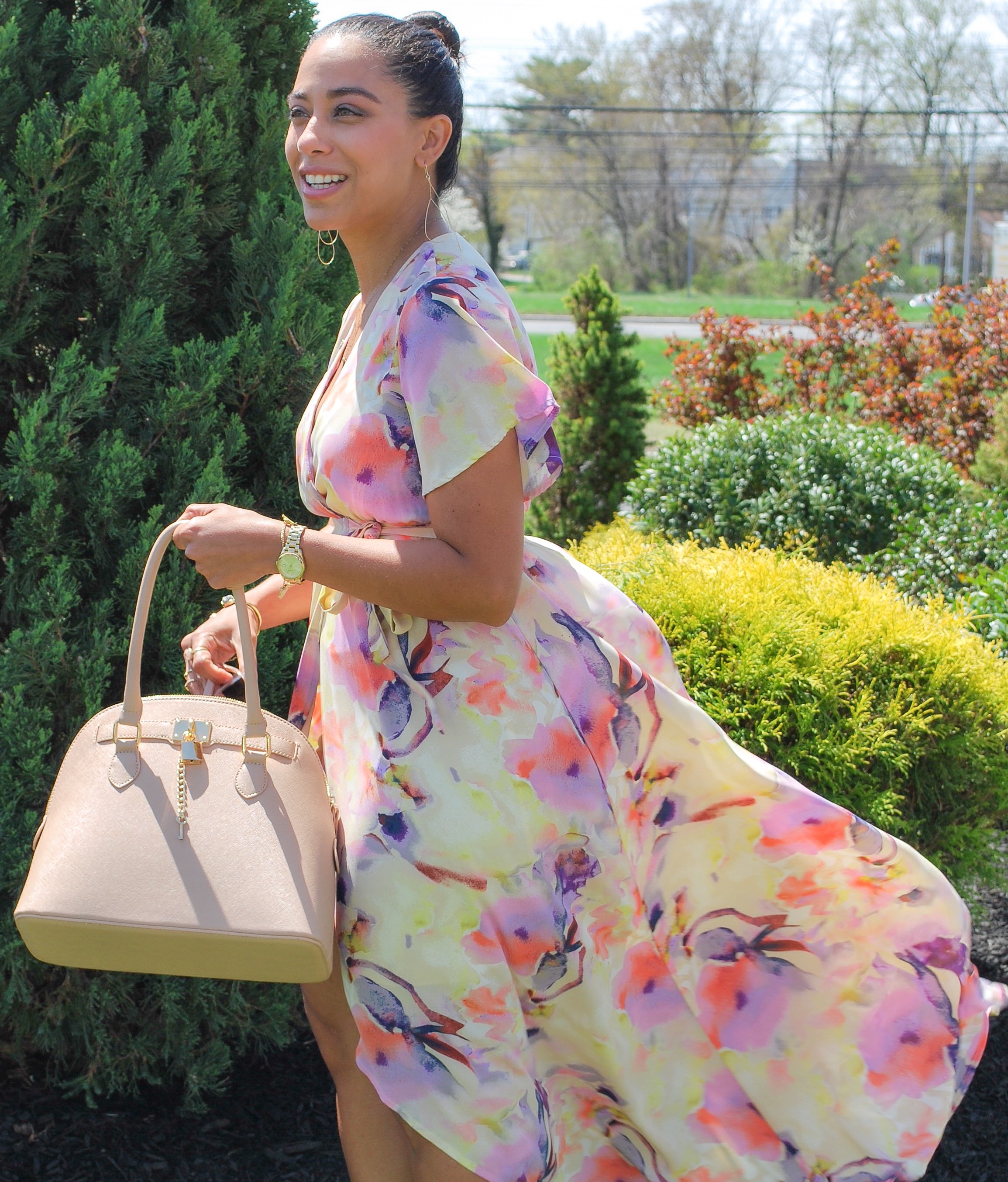 This wrap dress is so much of everything. It is classy, elegant and has that oh la la feel to it when the wind blows just the right way (oh, but be sure to wear something neutral underneath!). It's the kind of dress that makes you feel pretty, girly and like a flower in bloom. I felt like gold.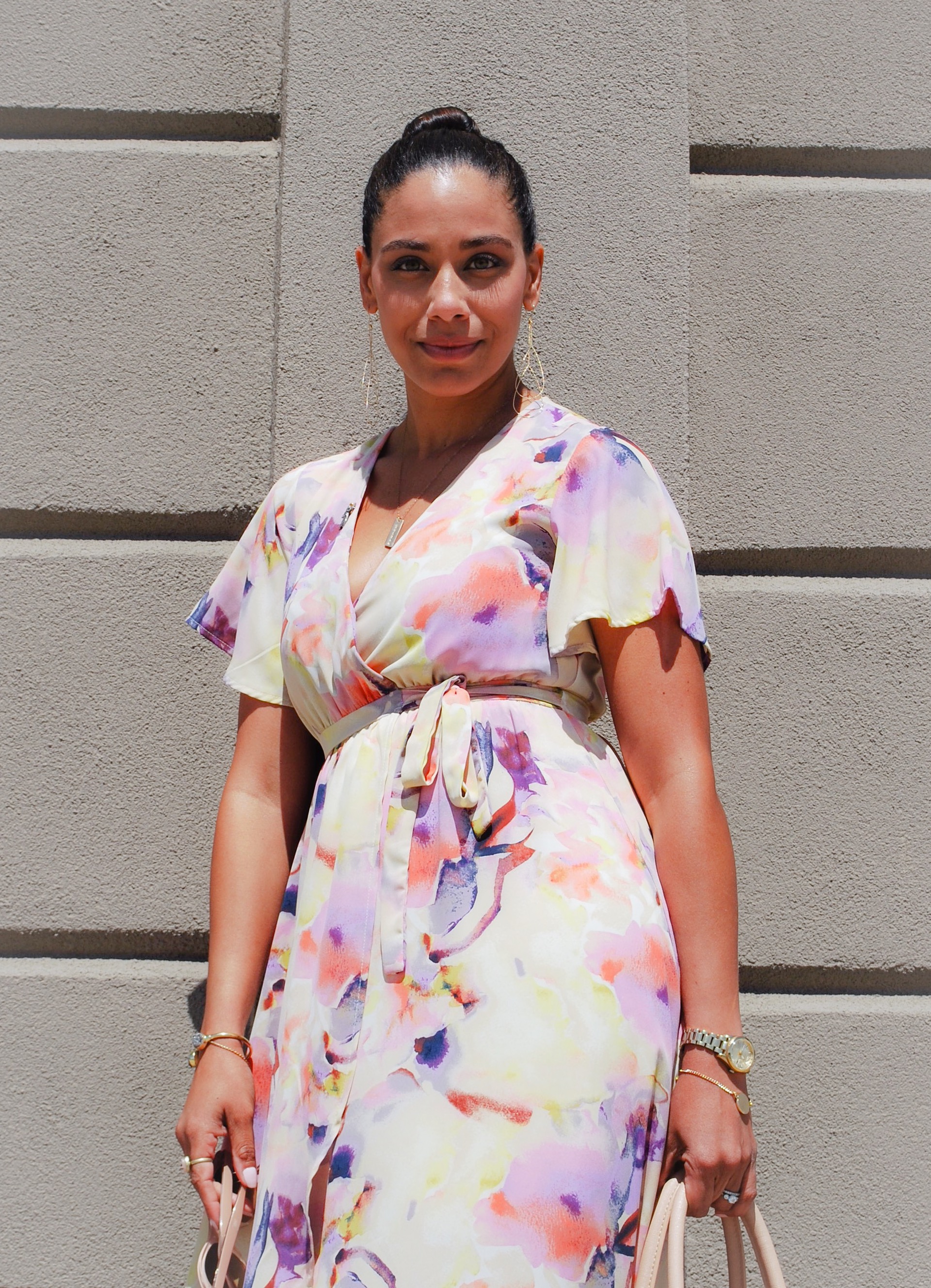 It was the right kind of dress to wear to one of my family member's baby shower.  It was the first baby event I attended since saying goodbye to my daughter (I never got to have her baby shower). I wanted to feel pretty and fresh and light while bearing the weight of facing everything baby times two (Twin girls. My wallet is in trouble!). But I was prepared and since I am beyond in love already with those precious little ones, I knew that all would be okay. And it was. I was. I will be.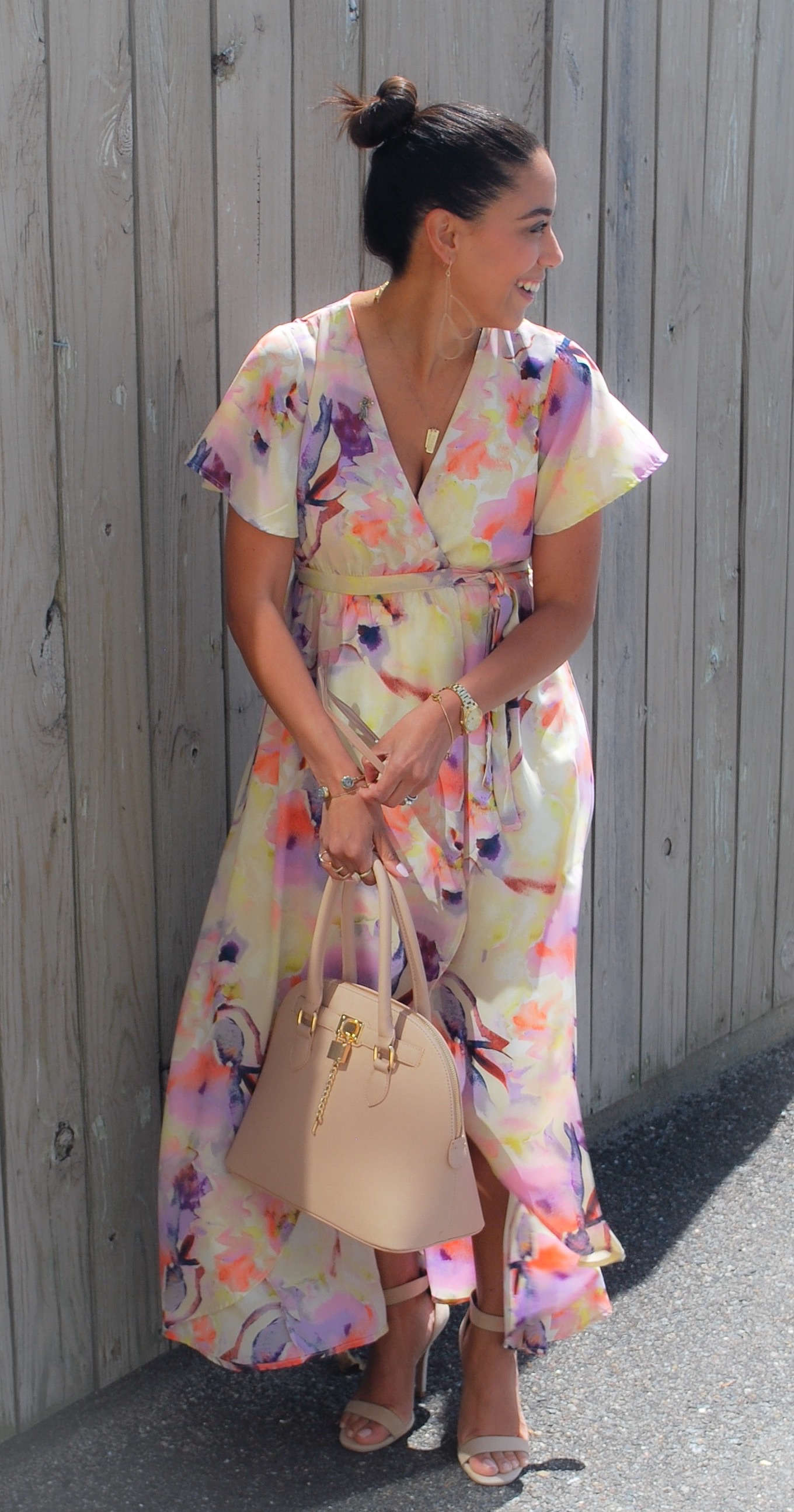 Outfit :: June & Hudson Dress (similar here), Aldo Lock and Key Handbag (nice update here!), Black Saks Fifth Ave. Sandals (love these from Steve Madden!), Francesca's earrings, Pottery Barn Kids Name Plate Necklace, Fossil Watch (On sale!!), Loft Druzy cuff, (All wardrobe pieces or similar here!), Compliment Gratitude bracelet here
Special Shout-out: And to the girl who was the first to ever say to me "You don't know me but I know you are from This Season's Gold, I'm wearing a pop of color because of you. (You looked great!) Thank you. It was a sign that I am doing this for the right reason.
Thank you for reading!
xoxo, Jessica
Follow my blog with Bloglovin