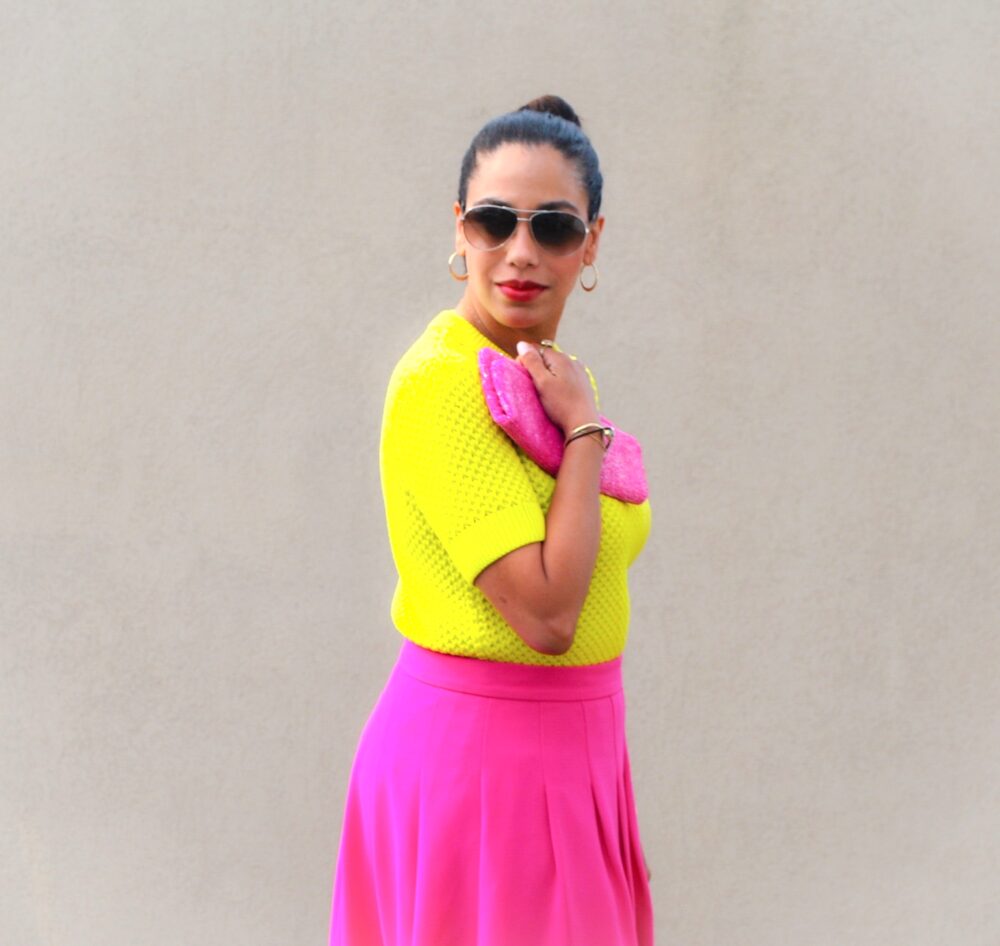 The weekend is almost here! I am so happy to finally get a chance to share how I wear my styling-in neon and stripes nonetheless. It took me awhile and I was waiting for just the right time to make it all come together the way I wanted. I think this outfit is the perfect representation of everything I've been feeling about creating This Season's Gold and what it means to me.
When you're pregnant, there is so much joy and you make immediate plans for the future of your unborn child. You live in a world of color! When you lose your child, you immediately want nothing to do with any thing pretty or painted or bright. You can barely handle the black and white of the world. Balancing the emotions from going through that experience makes you feel like you never want to care about getting dressed ever again.
I  had it all together at one time in my life. Then I lost it. In all that ugliness, I wanted nothing more than to get it back. (Would I ever get it back?) It meant facing my grief and realizing that looking fashionable or losing the baby weight didn't have to be about vanity (my fear about what others would think despite how untrue that was), but instead be extremely therapeutic. I had to stop worrying what people would think if I smiled, wore lipstick or even stepped out of the house in high heels. I could still grieve for my daughter (I always will) and yet feel good about myself on behalf of what it means to move forward. If my daughter were here, I would teach her (as I do my son) that being strong in the face of tragedy doesn't have to come at a cost to who you are. You are allowed to be strong and be sad.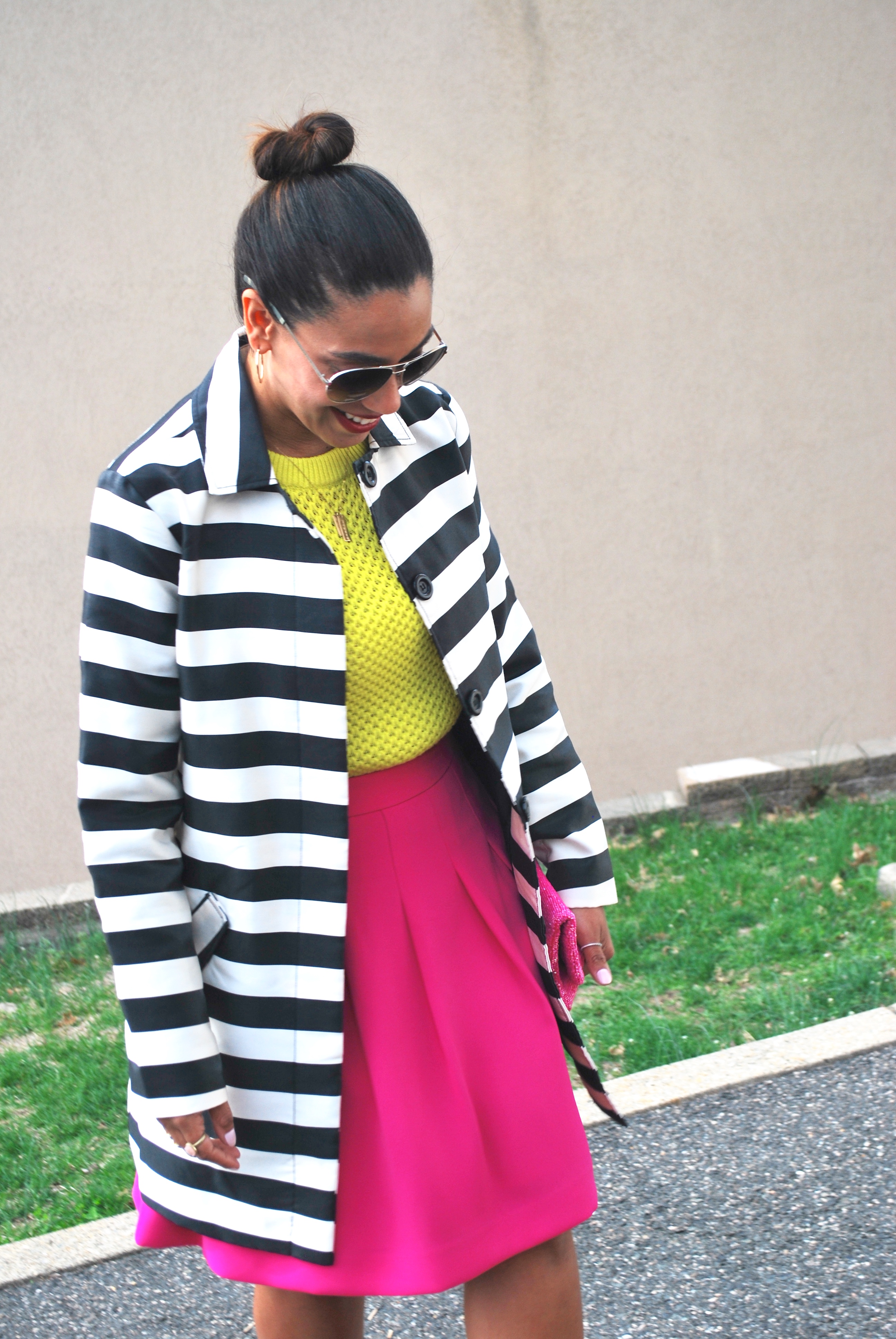 If you ever find yourself in the depths of grief, just know that you can find yourself again. You may be altered, but you will be okay. A different kind of okay. You are allowed to laugh (and cry), celebrate (and grieve), wear brights (and gray), and always be in search for this season's gold to lift you out of your darkness!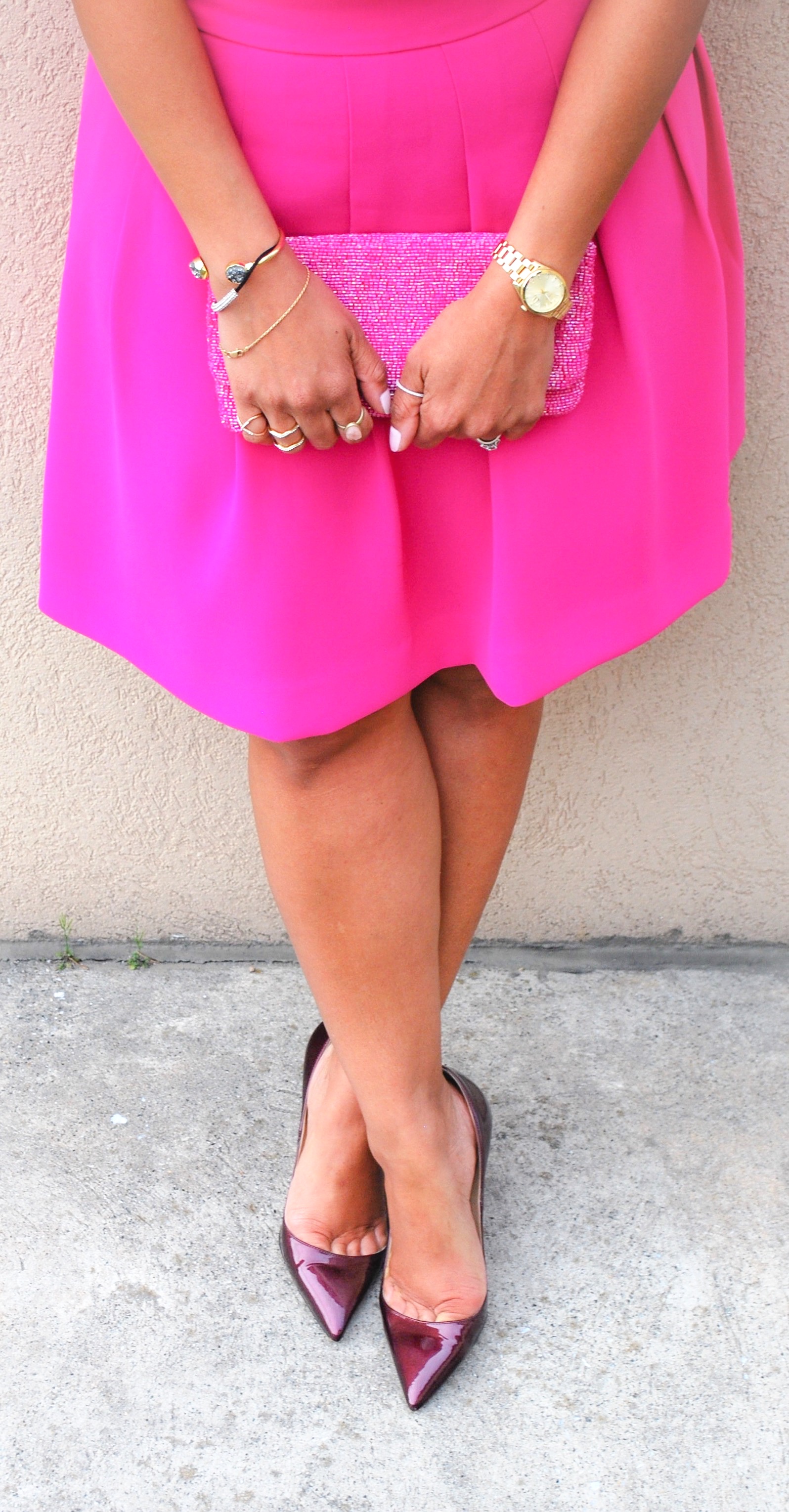 Outfit :: Tulle Striped Coat (in navy and white here), Club Monaco Sweater (old, similar here), J. Crew skirt (other colors here), Manolo Blahnik BB Pumps (other colors here)
Photo credit: My Mother
Thank you for reading!

Follow my blog with Bloglovin