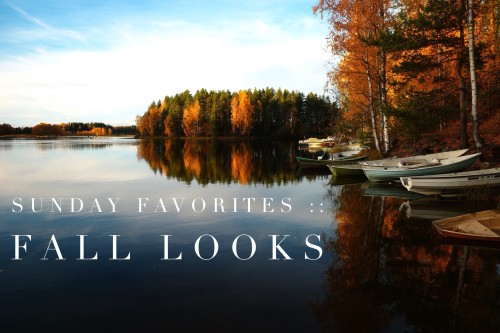 Hello! Quick post here as I'm gearing up to do plenty of research and homework on all things related to my classes this year and bit of blog work too! It's Sunday, and while we have not felt any cool days or evenings steadily just yet, I've been happily prepping for fall weather with some of my favorite colors. Right now most of my favorite pieces have been in burgundy or olive along with a few classic stripe styles. When organizing my closet recently, I immediately noticed that I have enough of those colors to last me the entire season. (Time to shop for others?) So, I figured I'd give you a sneak peak into my closet (and lingering online shopping carts, I have to admit!) by way of this week's favorites. It's quite obvious I've been falling for fall looks for awhile now (see what I mean here!), and can't wait for the cooler days to get here! Enjoy!
Advertisement-continue below
Thank you so much for reading! Have a wonderful start to your week!
xoxo, Jessica