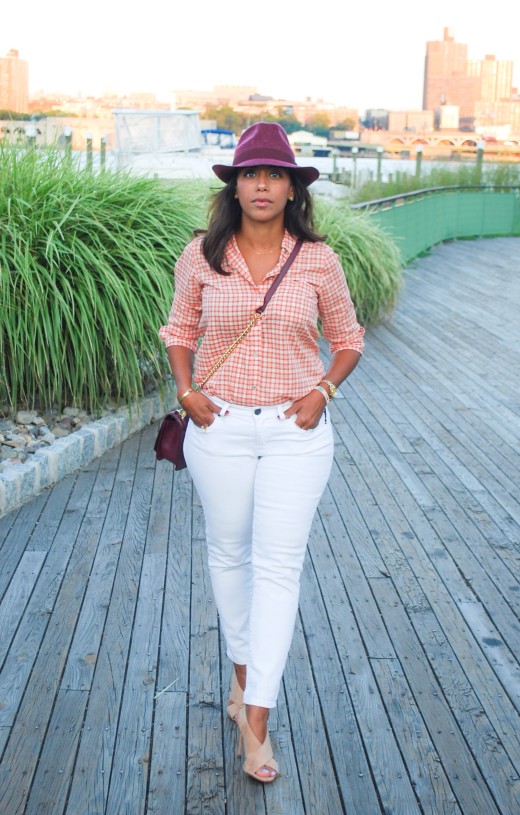 It's here! The unofficial end of summer! Where did it go? Back to school, pumpkin spice lattes, fall decor and the frenzy around New York Fashion Week are already set in motion. There's something special about the warm fall colors that begin to take center stage this time of year. It also is the time of year when I take a moment to refresh my look. I recently got a bit of a haircut and tried to enhance the ombre in my hair. Not sure if I'm committing to growing it out again, but after making a big cut last year (the mommy haircut!), I think some length might do me some good!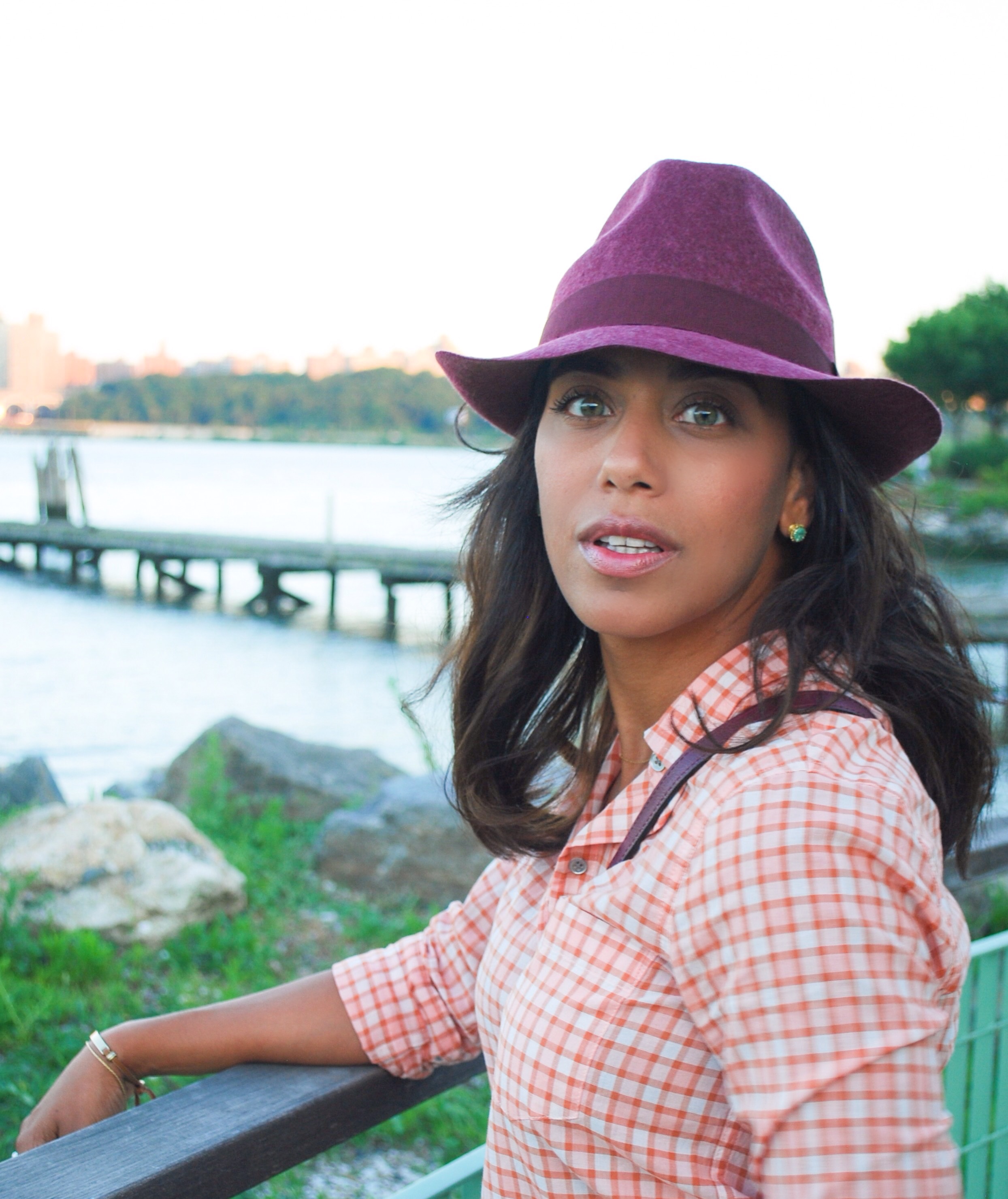 I love wearing all the shades of burgundy in the fall. It happens to work well with my eye color and skin tone. It's a good idea to have a sense of what colors work best on you, and you'd most likely already know simply by looking at your closet and identifying what color is most prominently on display. You can trust that you are already drawn to what colors look good and feel good on you. And if you still are unsure, just think about the times you've received several compliments when wearing one particular color. There you go! I was not surprised that while doing a closet reorganization, much of my Fall haul (if you will!) had details in burgundy and purple.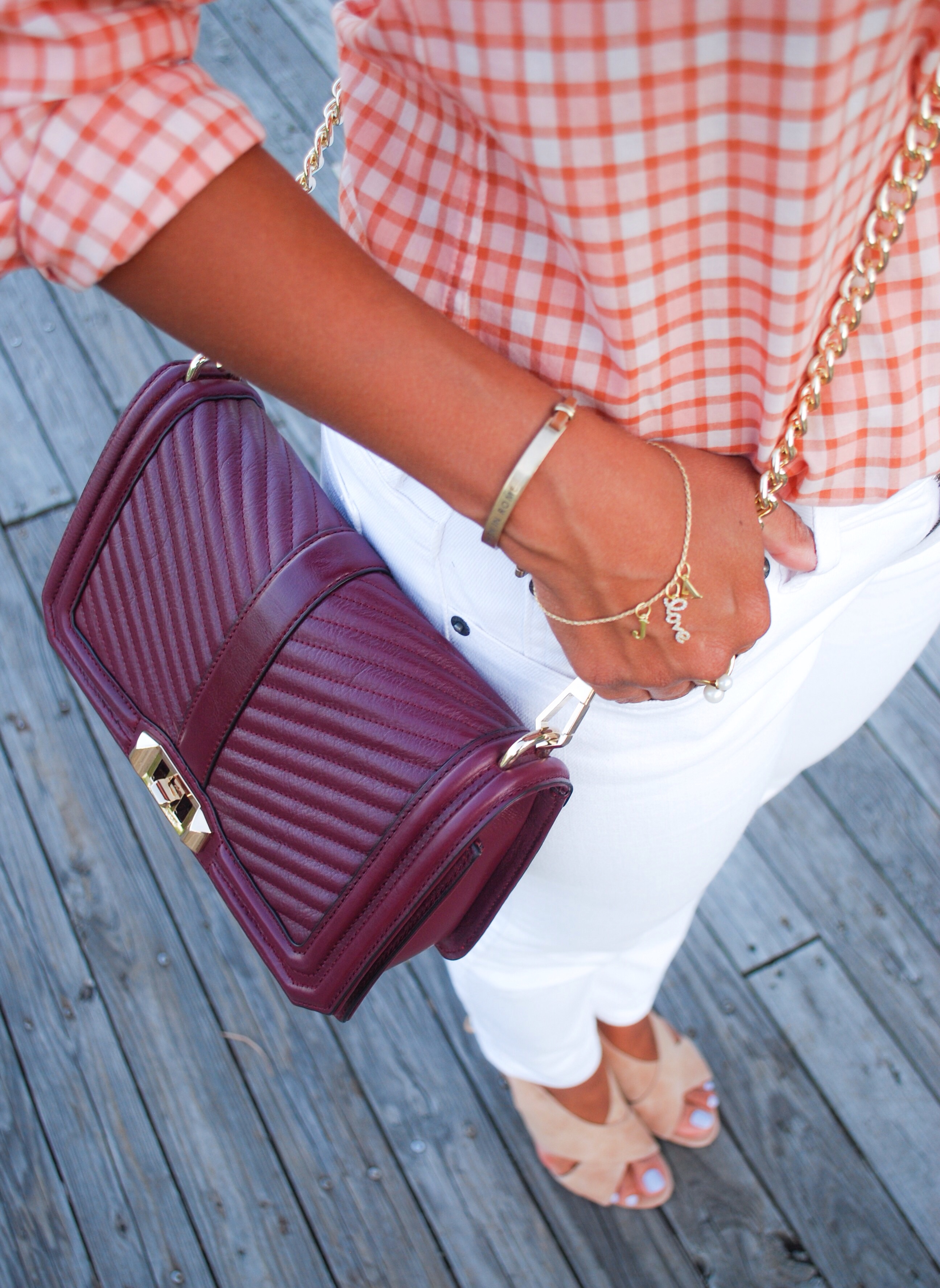 Wearing white denim in September makes me feel like I'm breaking a rule and makes for an interesting fashion debate. But I say wear what you want, whenever you want as long as you feel good while you're in it. Confidence comes in how you wear your clothing, and loving how you feel is most essential to looking great!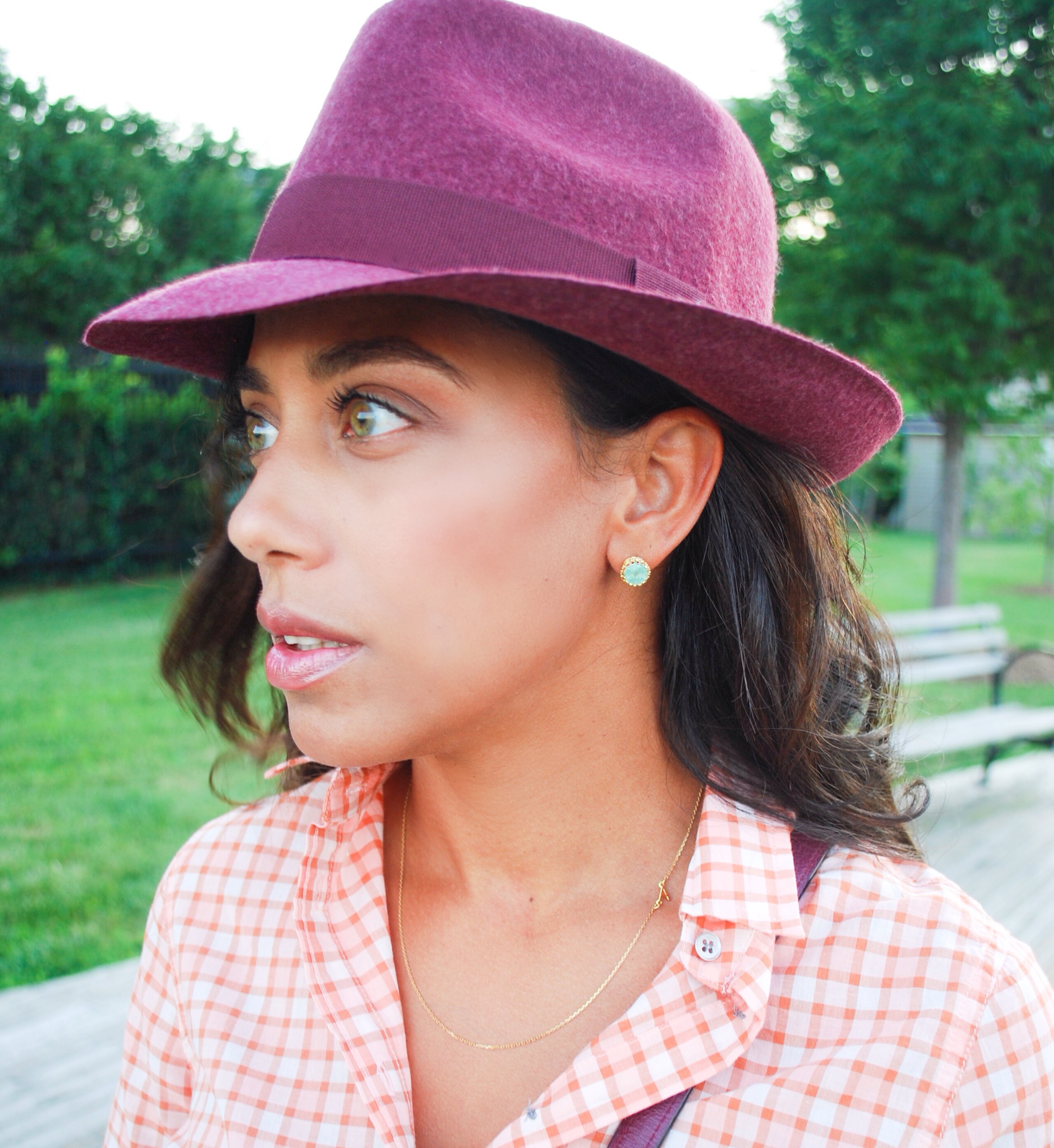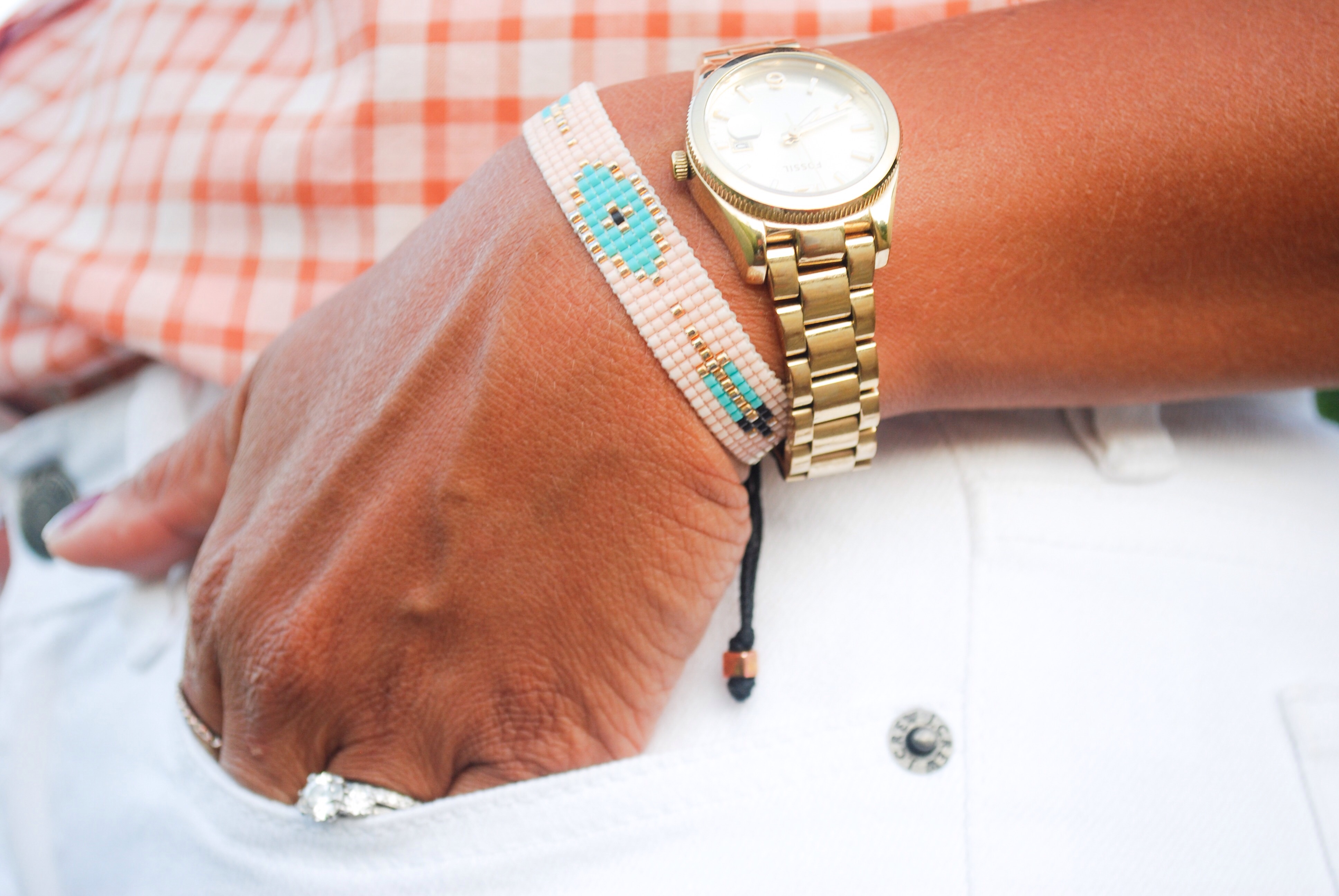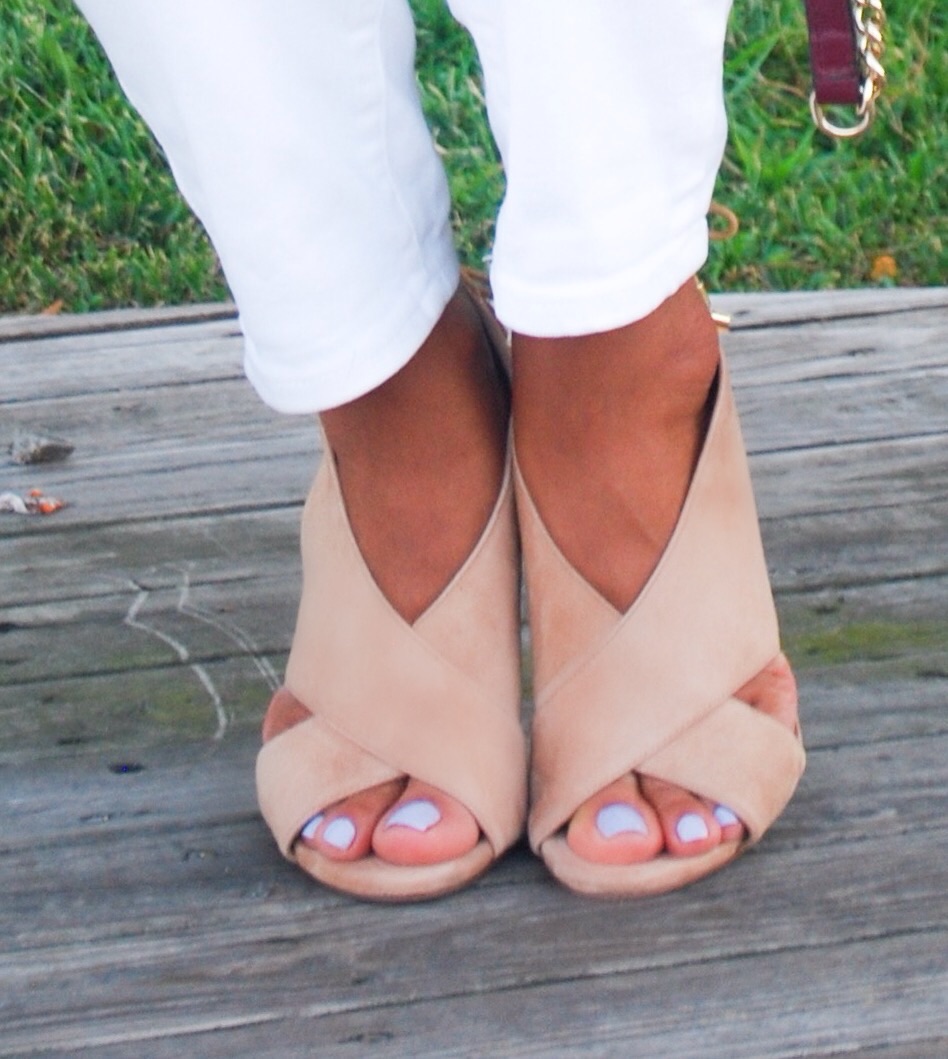 While I love the feel and colors of fall, I can't help but quietly dread what is to come. It isn't far from my mind these days that at this time last year I had already made plans to celebrate Thanksgiving (I know! But I was pregnant and in planning mode!) at my house and had "booked" everyone so I wouldn't have to travel far. While shopping the other day I noticed all the fall decor, and I  immediately experienced a trigger that brought on a set of emotions I work very hard to contain to make it through each day. Tears fell fast and I did my best to just feel it and move on.  I suddenly thought I may very well fall apart this season; it's transition to golden colors reminding me every day that I am missing something special. But I know that with my family, my friends and this space, I will be able to move past the challenging days, and look forward to inspiring others and being a role model for my son.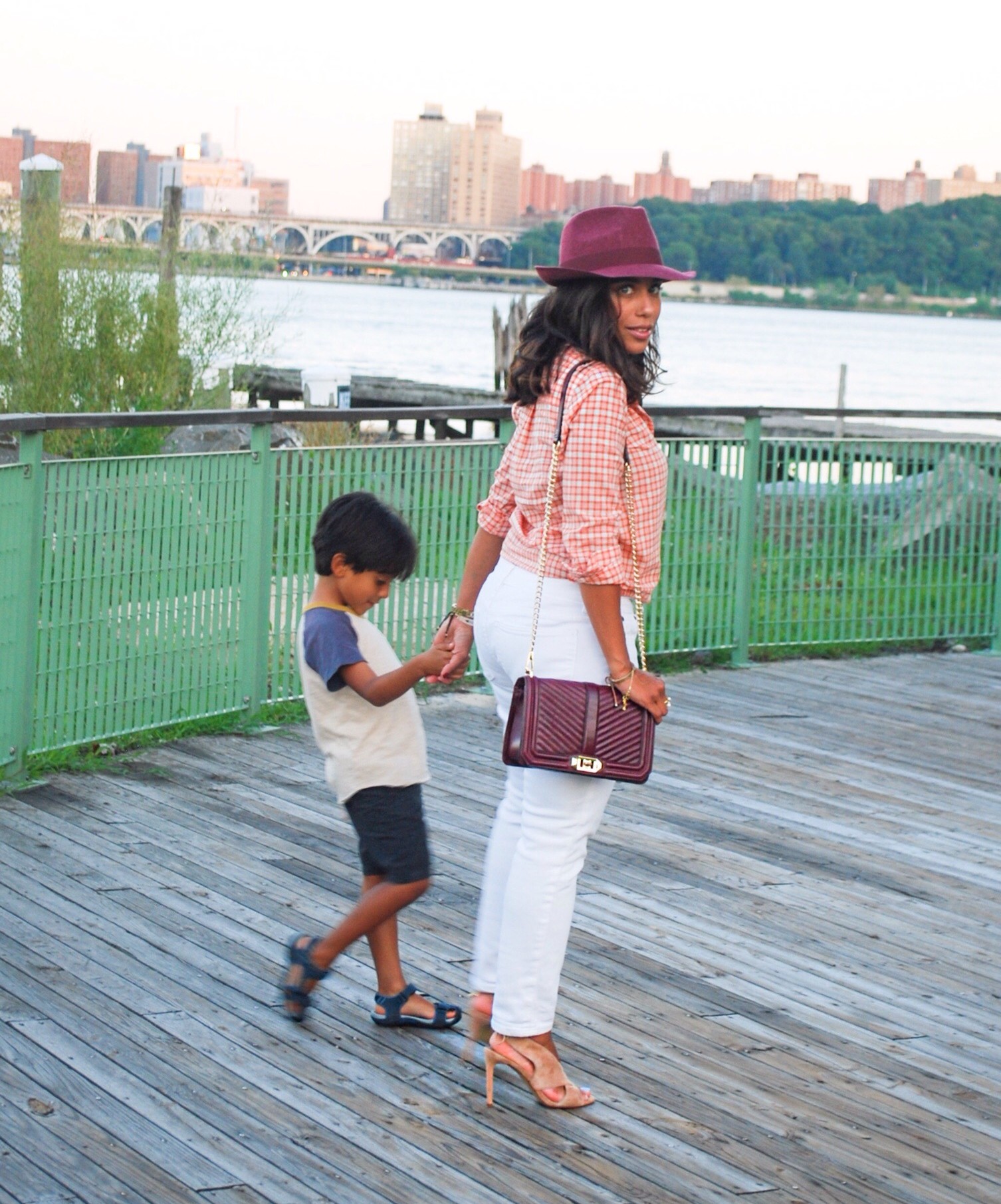 Thank you for always supporting me as I share my story, both personal and fashion related. I hope that if you ever find yourself in some dark days for any reason, you know that there will be a time again when you will find yourself ready for renewal in a new season! Wishing you well!
Outfit : J.Crew Gingham Top | J.crew white denim | Catarzi Trilby hat | Ann Taylor sandals | Rebecca Minkoff Handbag | BaubleBar initial necklace | Love/A/J Bracelet Charms (similar here and here) | Fossil Watch | Tribal beaded bracelet (similar here) | Green stone earrings (similar here from Kate Spade)
Thank you for reading!
xoxo, Jessica
Follow my blog with Bloglovin