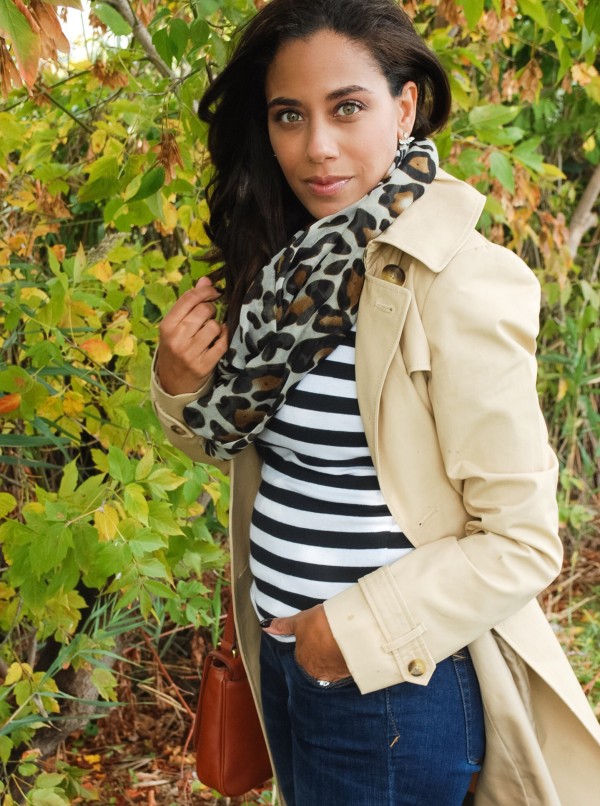 Happy Thursday! Halloween is almost here, but all I can do is take today to remember my daughter. Shy a month of one year in heaven, I cannot believe how fast time has passed. I feel as if I lost a year of my life while aging 20 years in my soul. I honestly look back to this time last year wondering what I would have or could have told myself that may have changed the trajectory of what was about to happen to me one month later, but there's absolutely nothing. I was knee deep in work, stressed everyday to stay organized (to be perfect!) as I prepared for a soon-to-be maternity leave (little did I know it was sooner than I hoped!), with a huge belly hoping everything would just happen already. 
When people ask me, I sometimes can't put into words how I have managed to keep myself together this past year. I do know that everything I've created and built since that very moment has been out of love for her and my son. The calm after the storm that was losing my daughter comes from the love I have for who she would have been. This space is about my love for her, my family, for helping others, and let's be honest, it's also about my love for styling clothing and fashion. For good reason. Fashion became my therapy. It became something I could hold and feel and touch to show that I was put together on the outside, while I slowly continue to work to mend on the inside. The fact that I still smile and laugh and love is important to me, and helps me show you that it is possible to continue after loss. And love is the answer.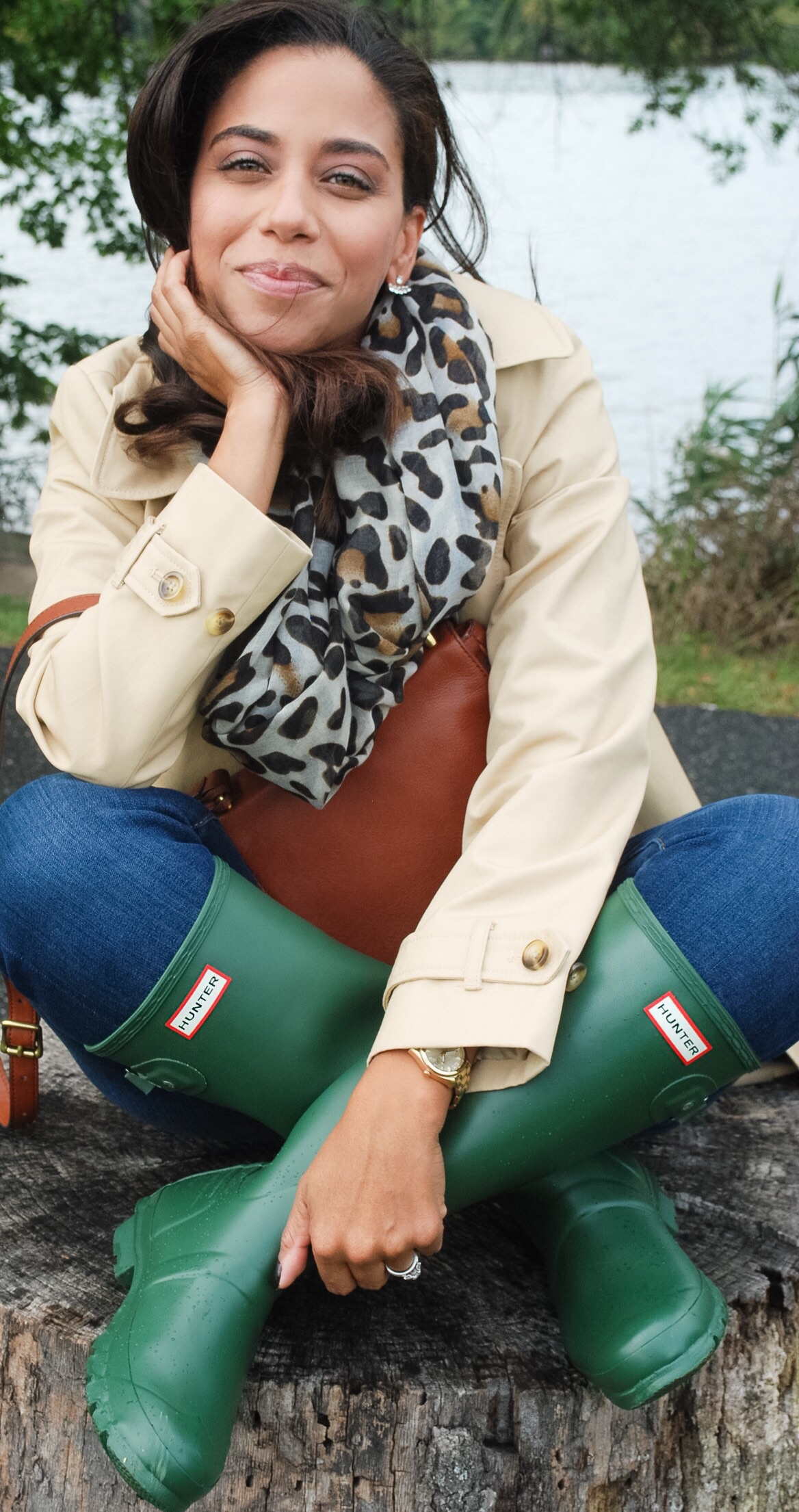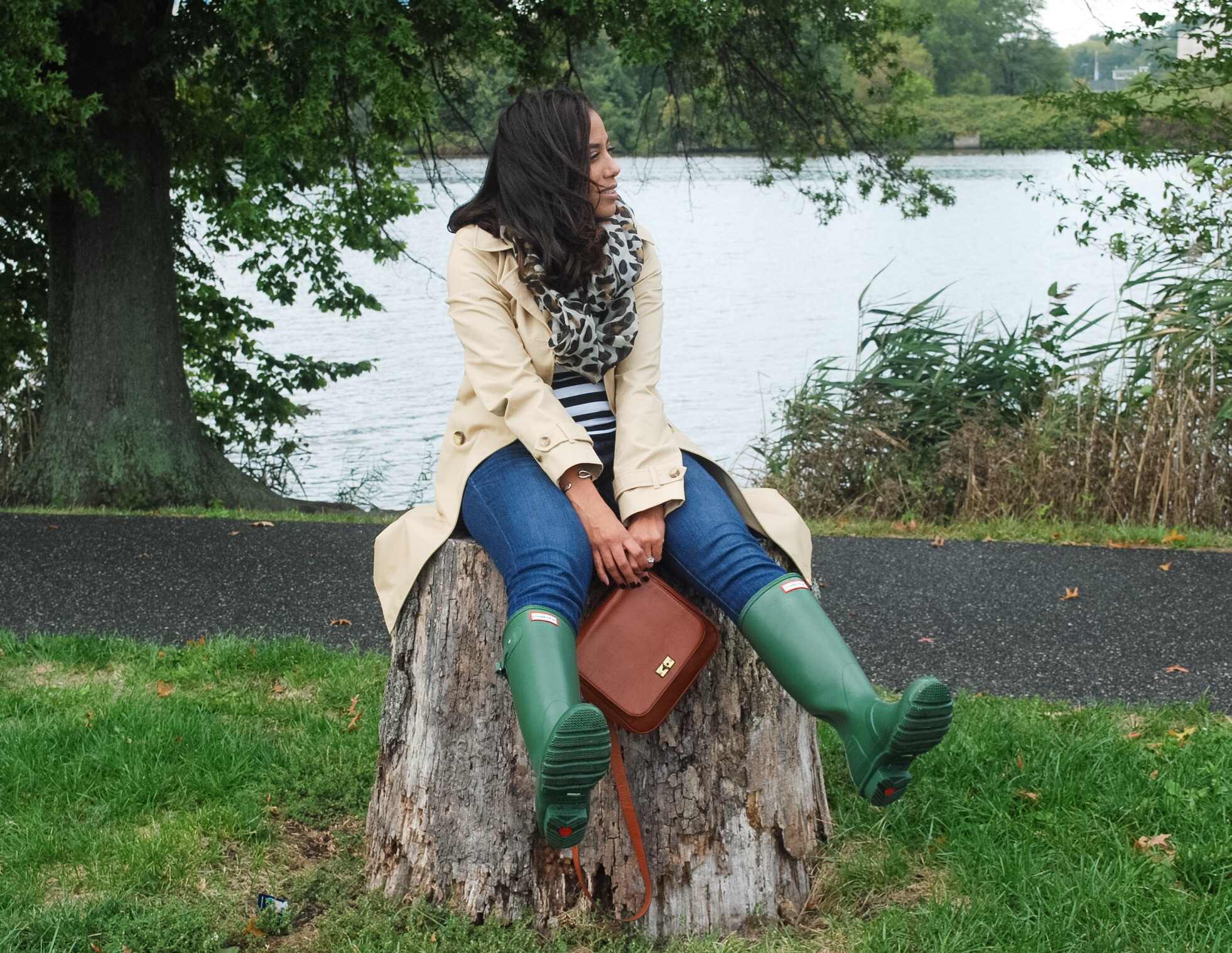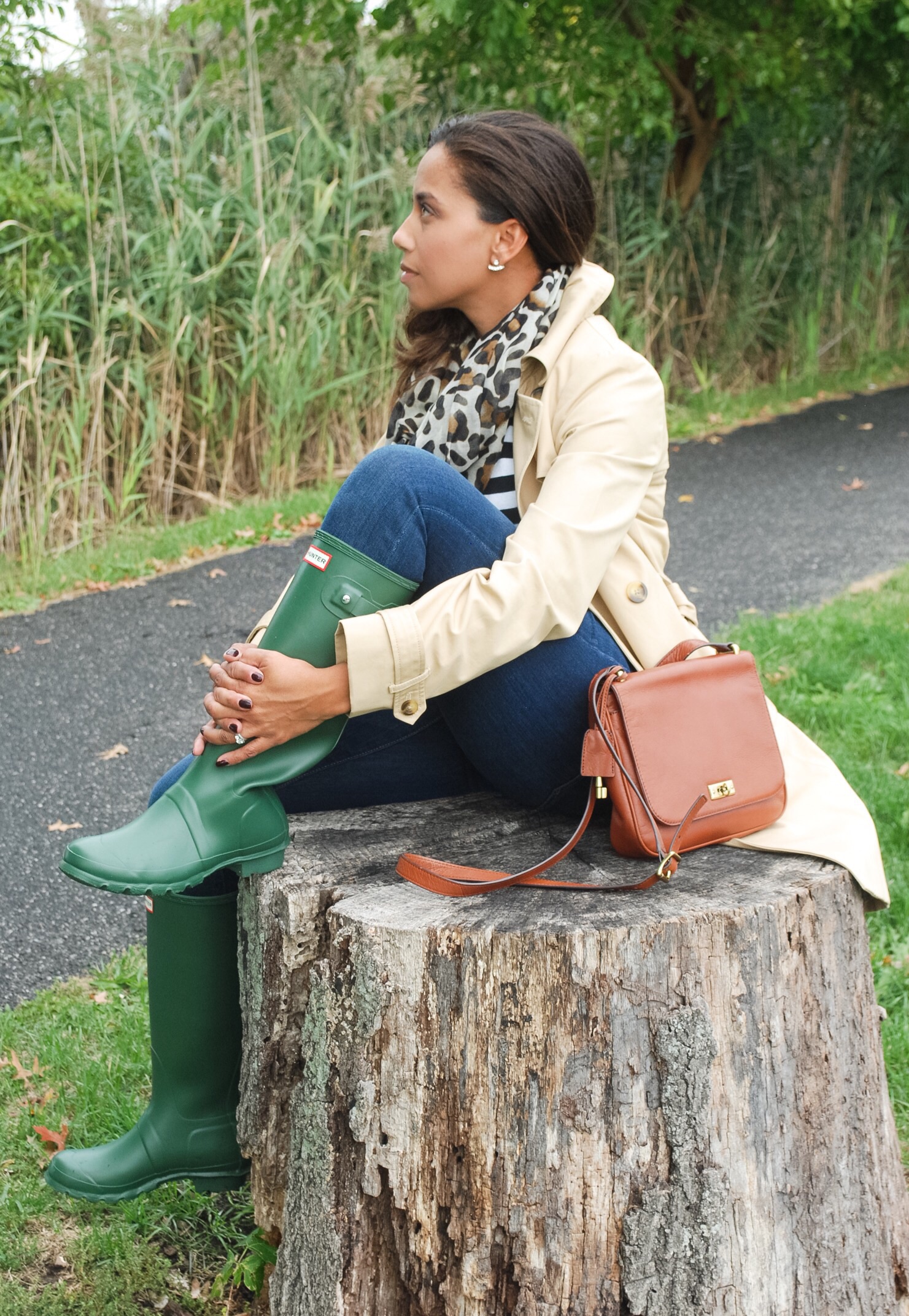 Many people find it hard (understandably so!) to understand a woman who has lost a child; no different than friends without kids who can't quite get what it means when their friends have one (you know, the sleepless nights, the liquid gold, the constant worrying). I appreciated a recent article a dear friend sent me that explains so beautifully exactly what I go through every day and why love makes those days possible. It's all about perspective. I remind myself that my love for my daughter is what will carry me through each day, not my loss of her.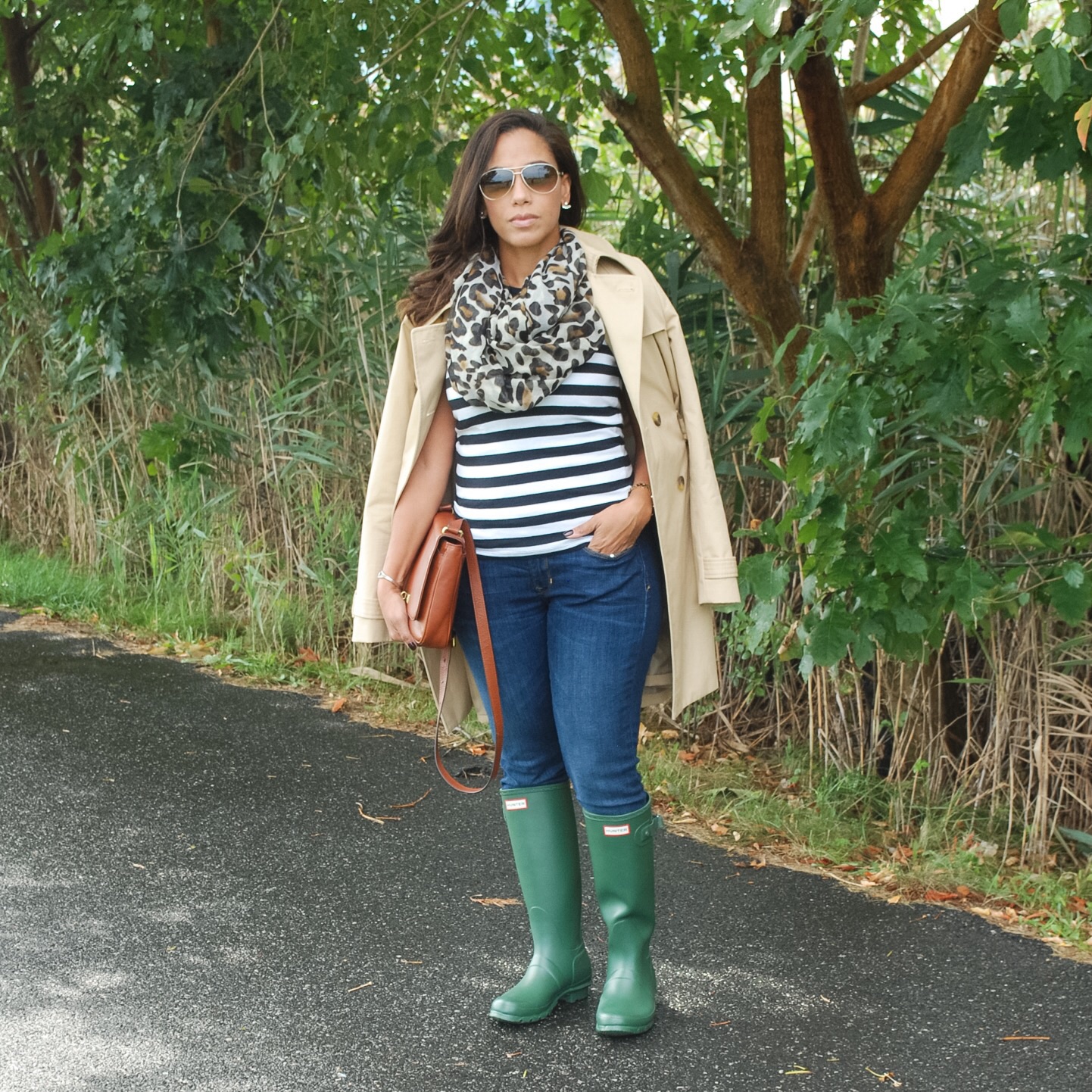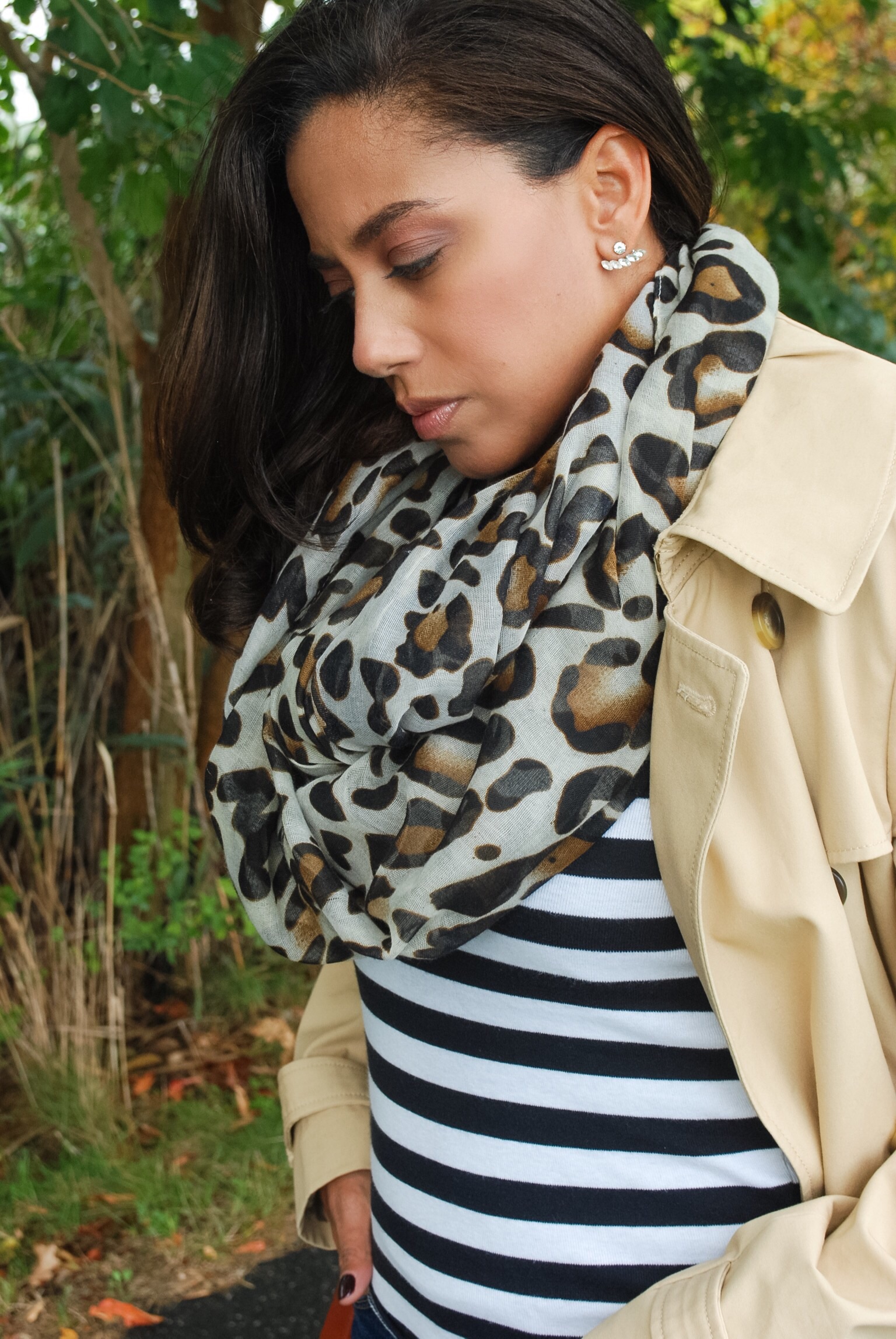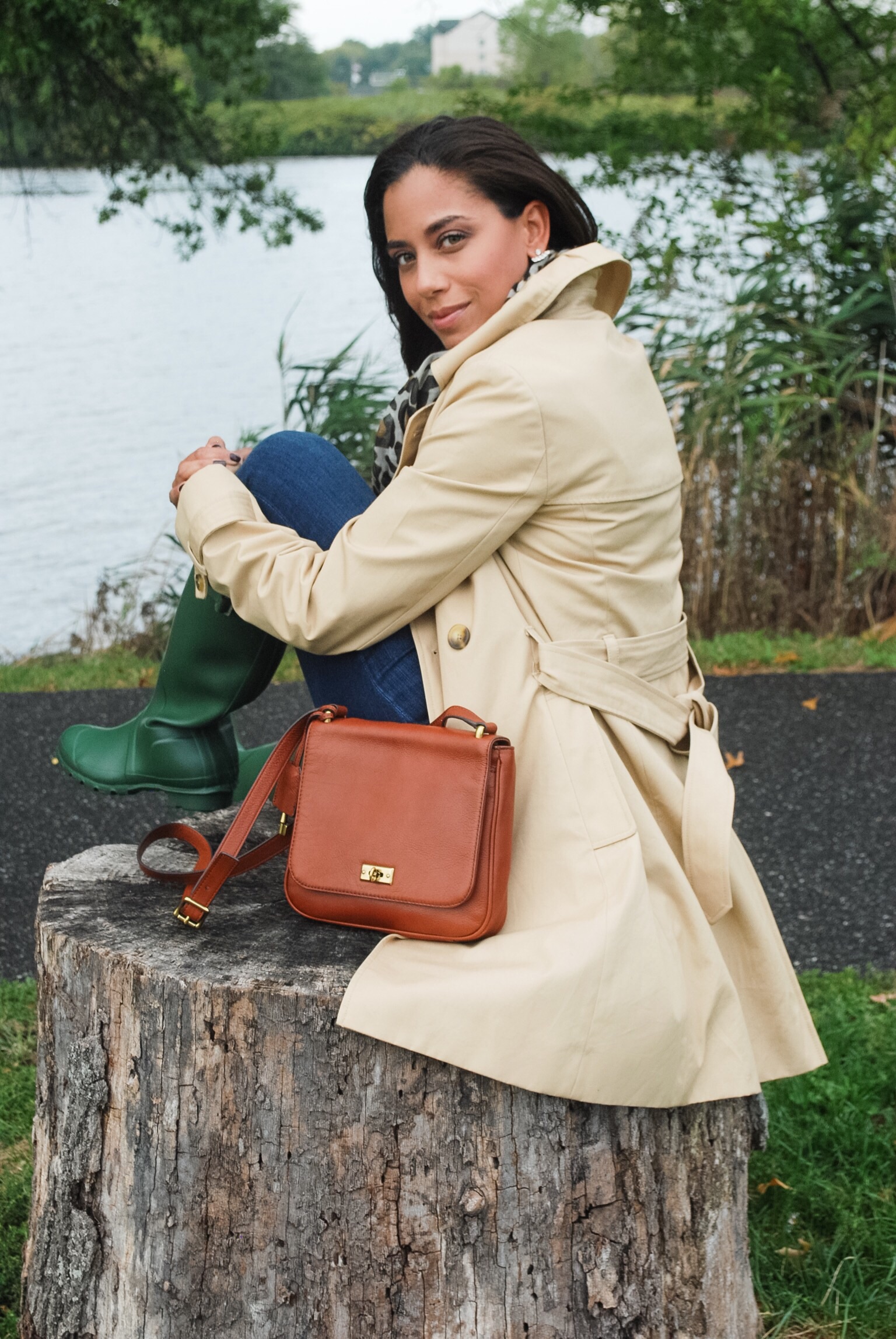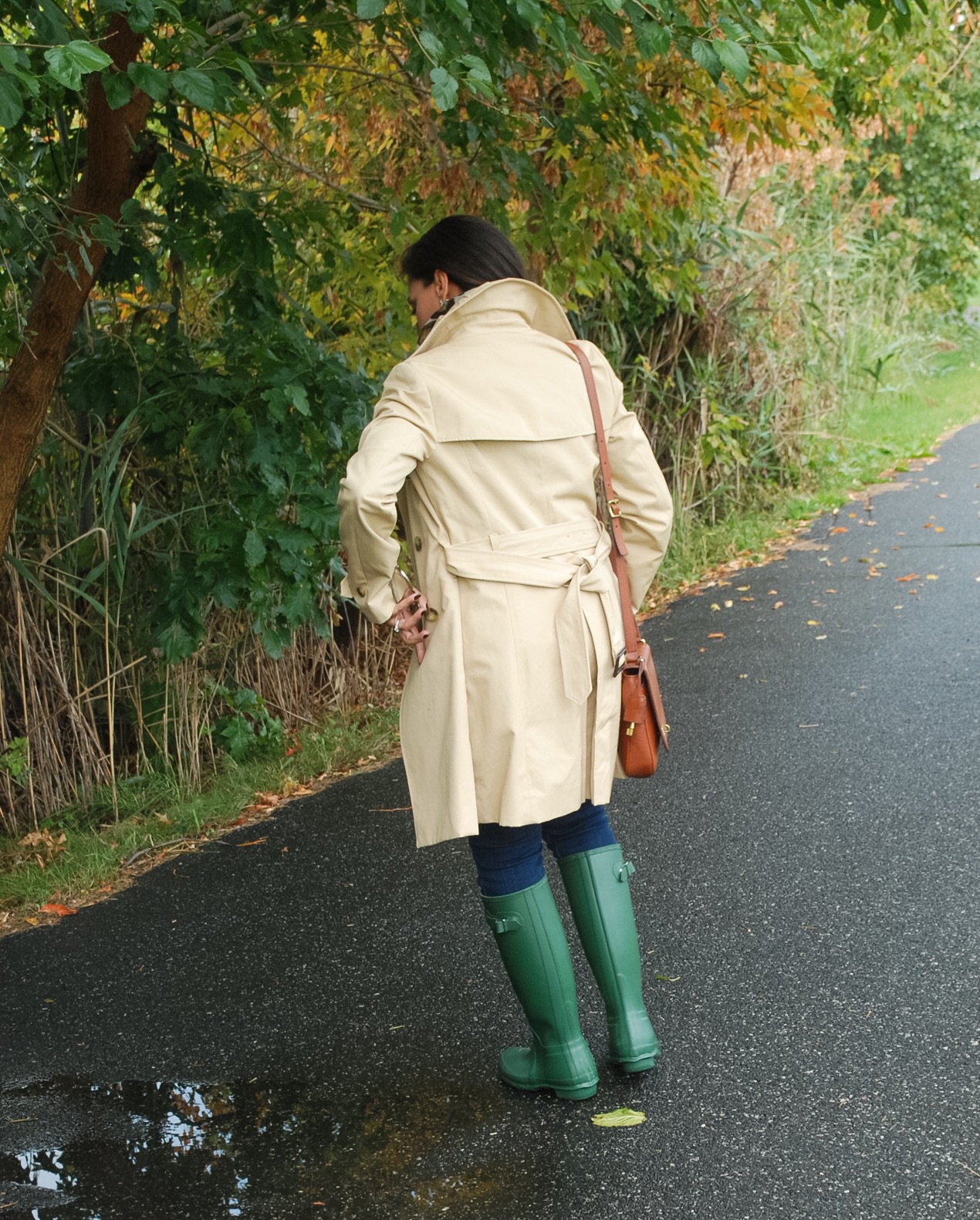 Outfit :: J.Crew trench |  Stripe tee |Leopard infinity scarf (similar darker color) | Hunter Boots  | Fossil handbag (similar here)
If you'd like to comment, I'd love what gets through your most challenging times? As always, thank you for reading.
xoxo, Jessica
Follow my blog with Bloglovin