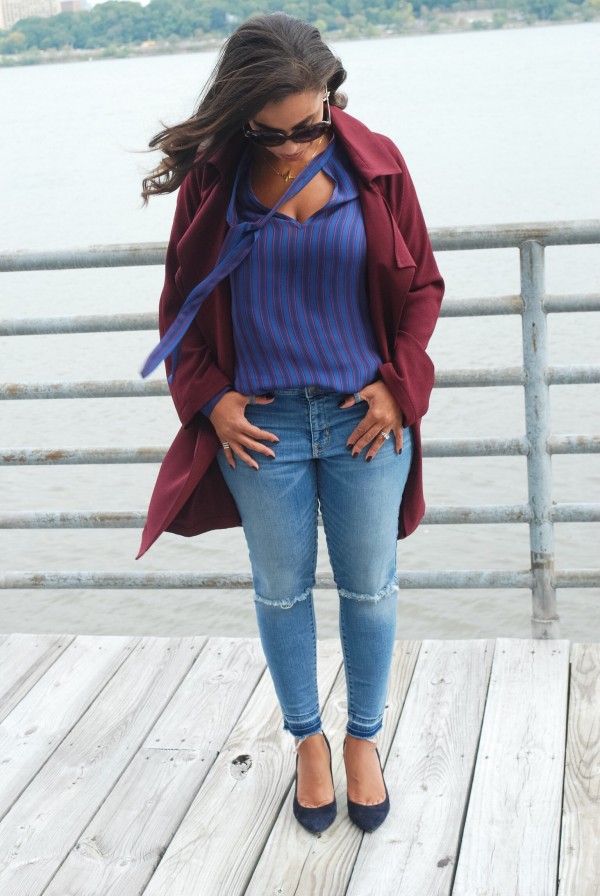 Happy Tuesday! I've been M.I.A.  staying busy working behind the scenes on TSG's transformation. Blogging is such a great joy and I am learning that while I love doing everything perfectly (it's actually a flaw!), the fact that I can get up every day, get dressed, go to work to teach, do this work on the blog and still have time for my family and friends and other endeavors, means I'm doing okay. At least, more often than not.
One place I find a great deal of peace is along the waterfront, and I'm happy I have easy access to get to see New York and the Hudson River as much as I'd like to be able to go for long walks and just breathe!
Here's a fun look I've been enjoying lately. Burgundy and blue are a perfect compliment to one another no matter what the style, and I wore this burgundy waterfall jacket (a great Fall classic!) to bring out the colors in the striped blouse. Since I love colors so much, I consider this my way of creating of a two-tone look….my version of black and white!  Hope you enjoy!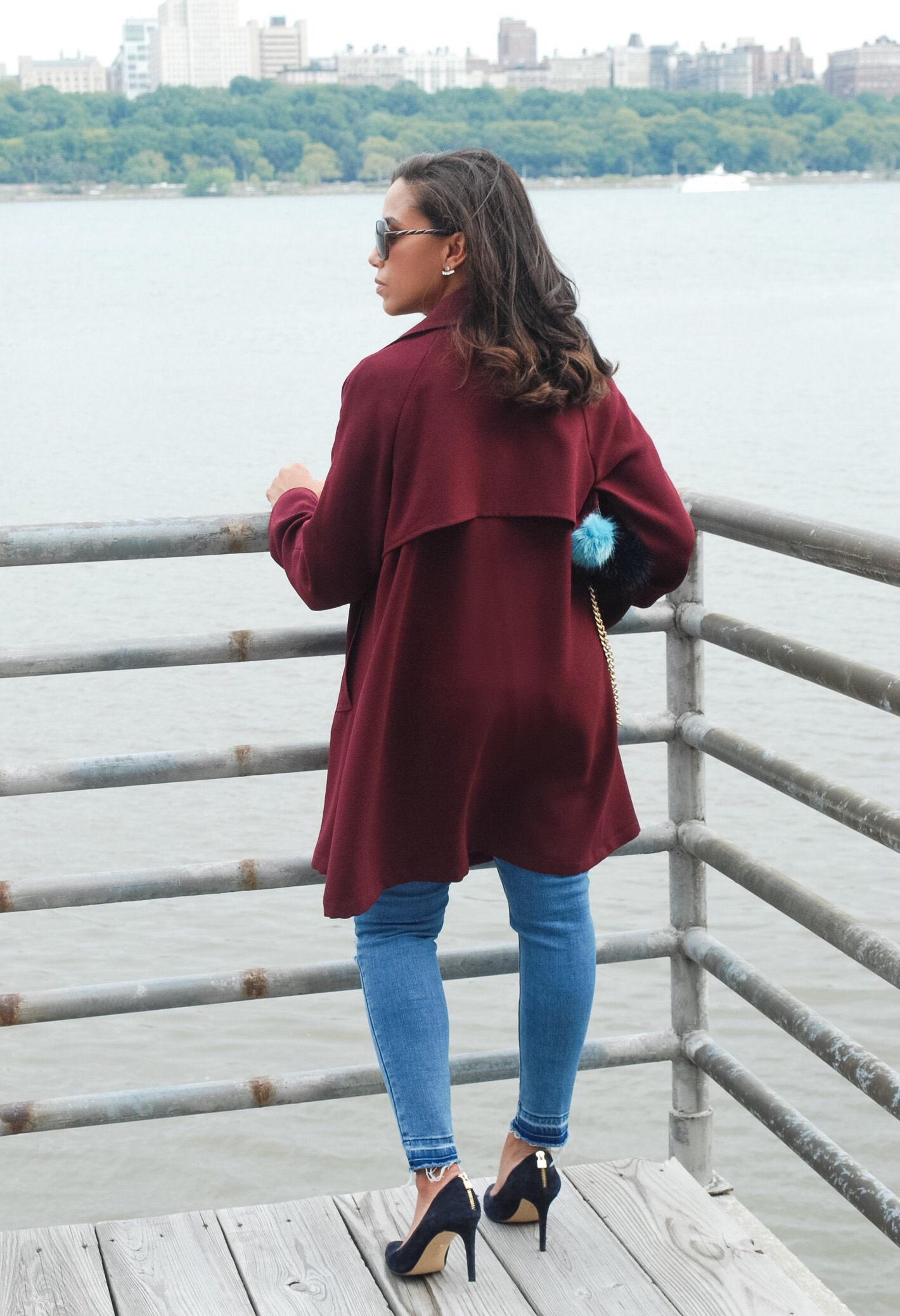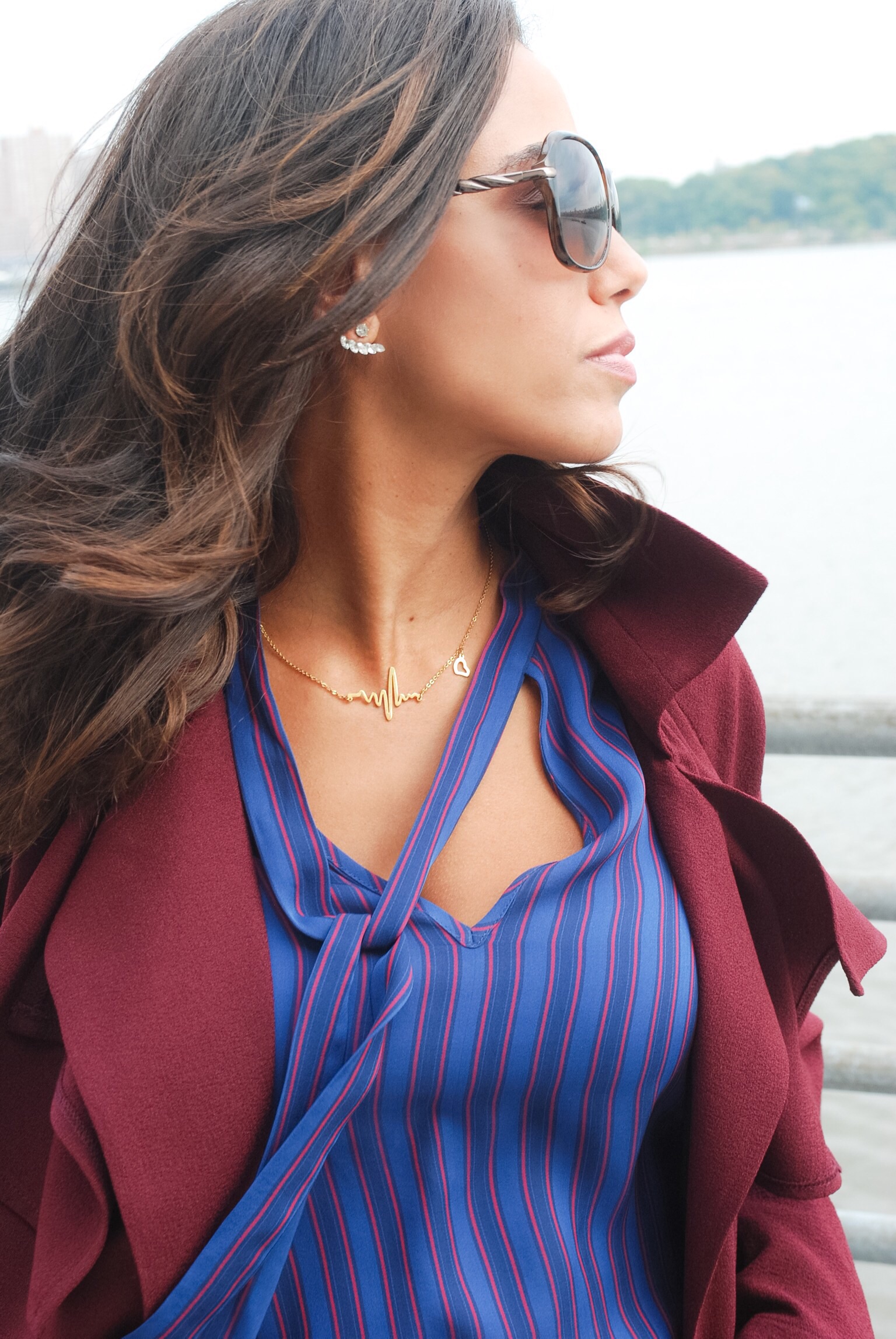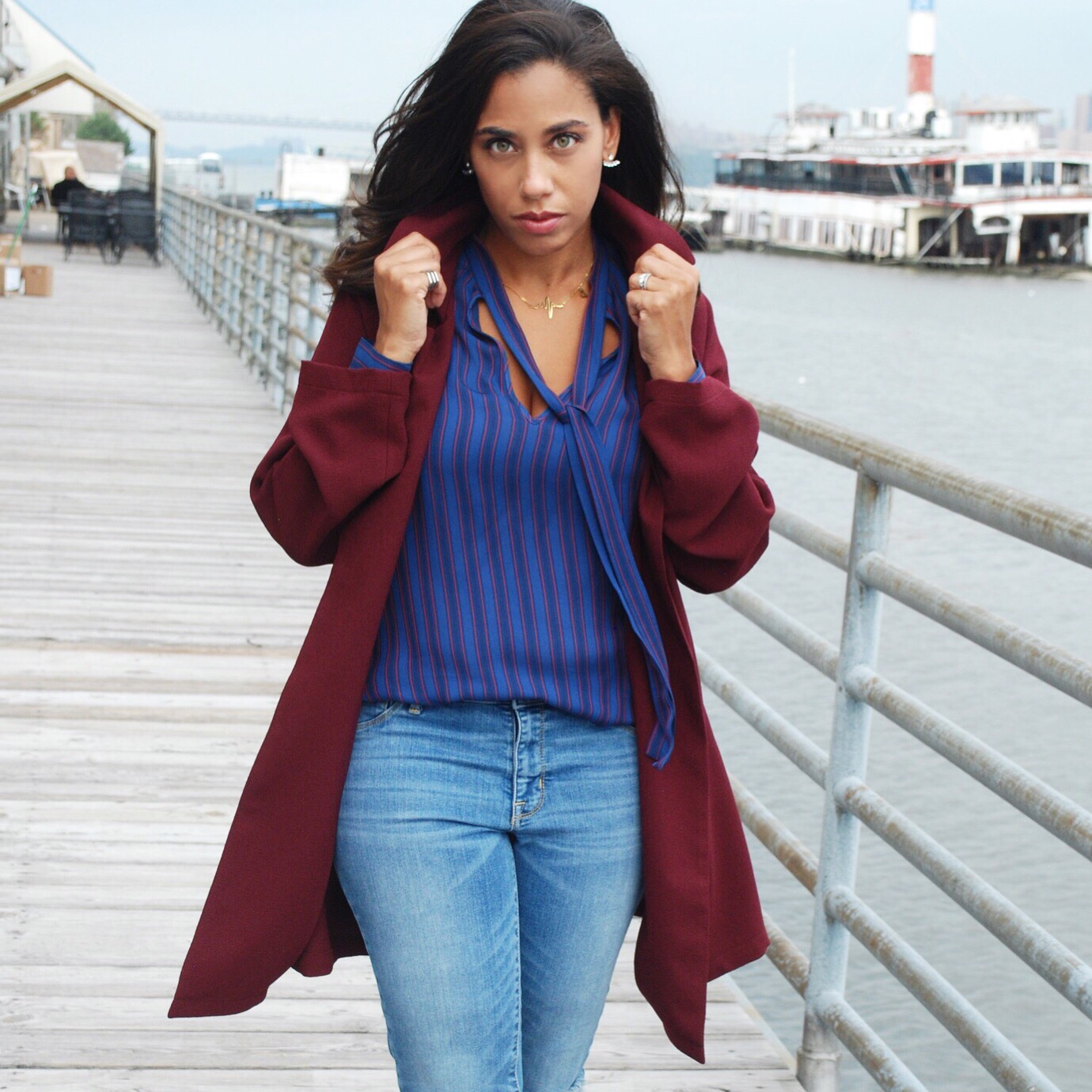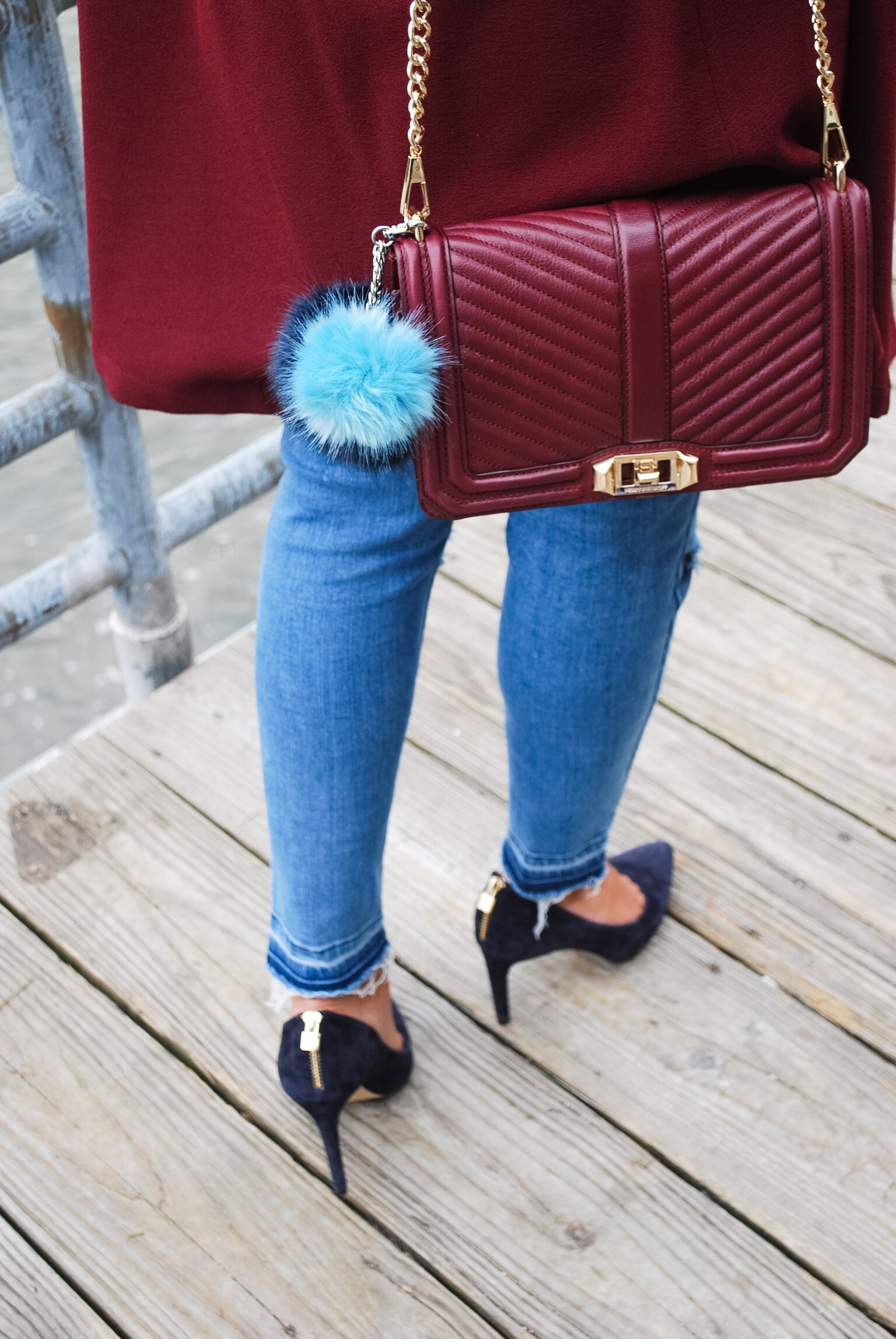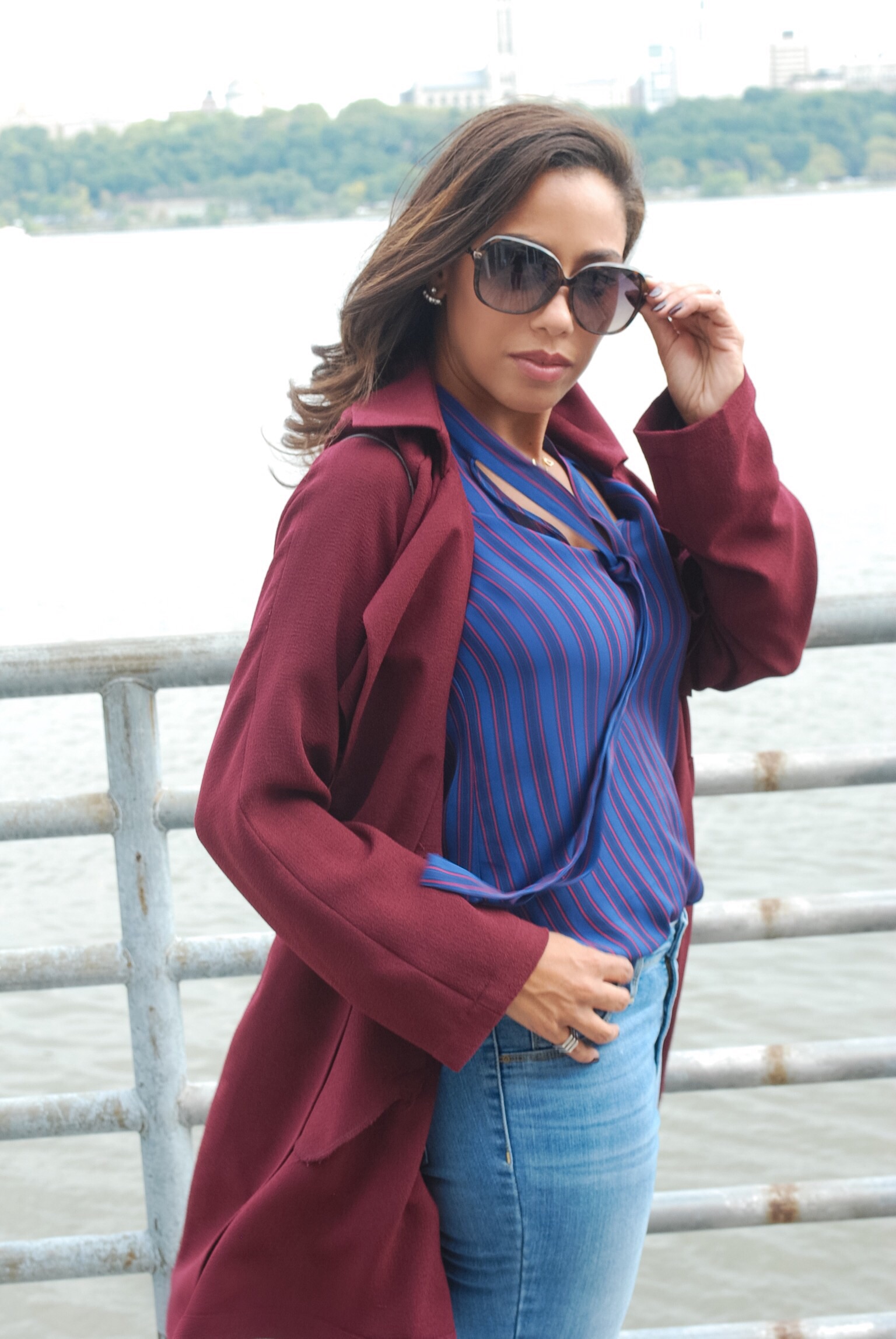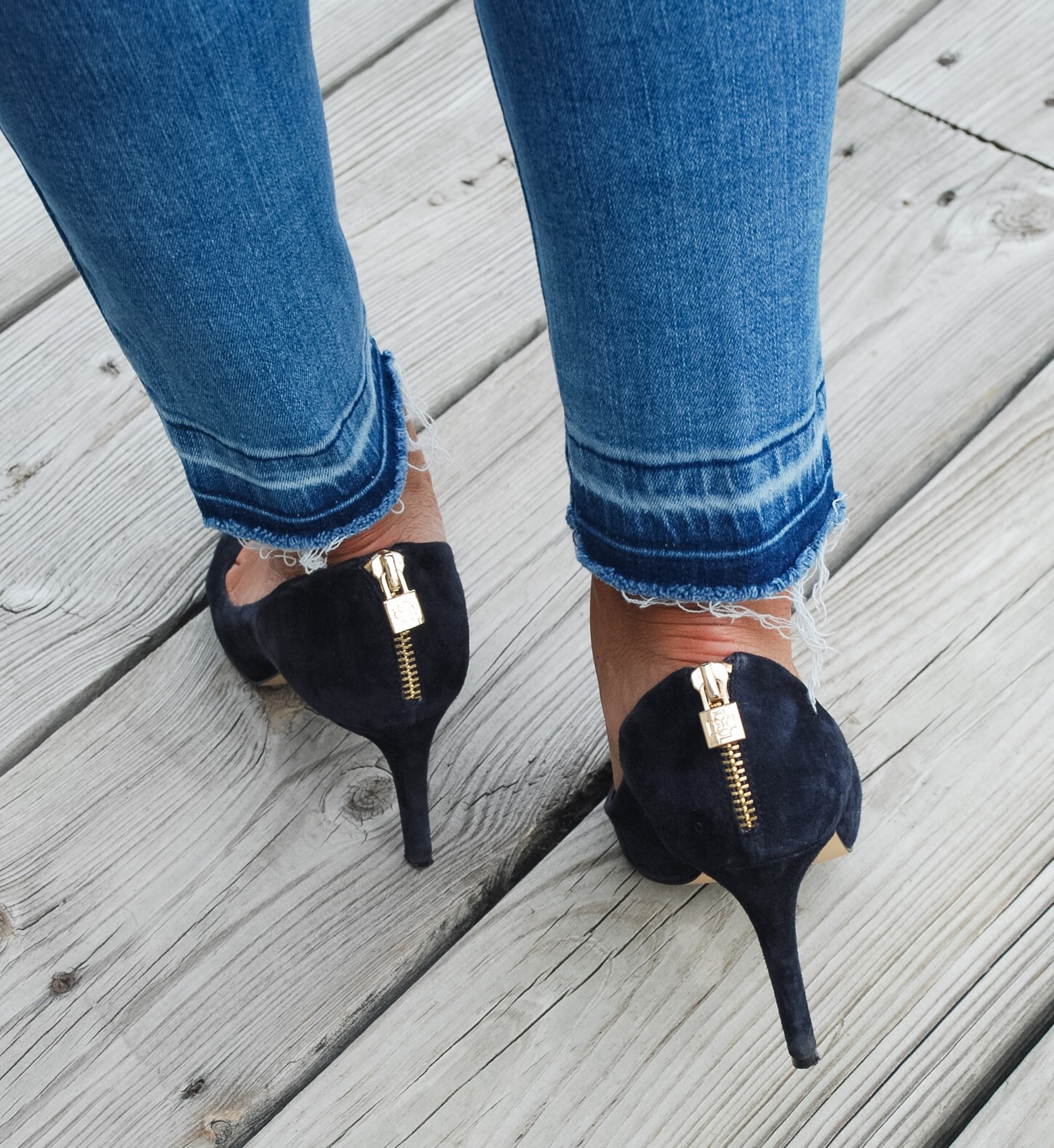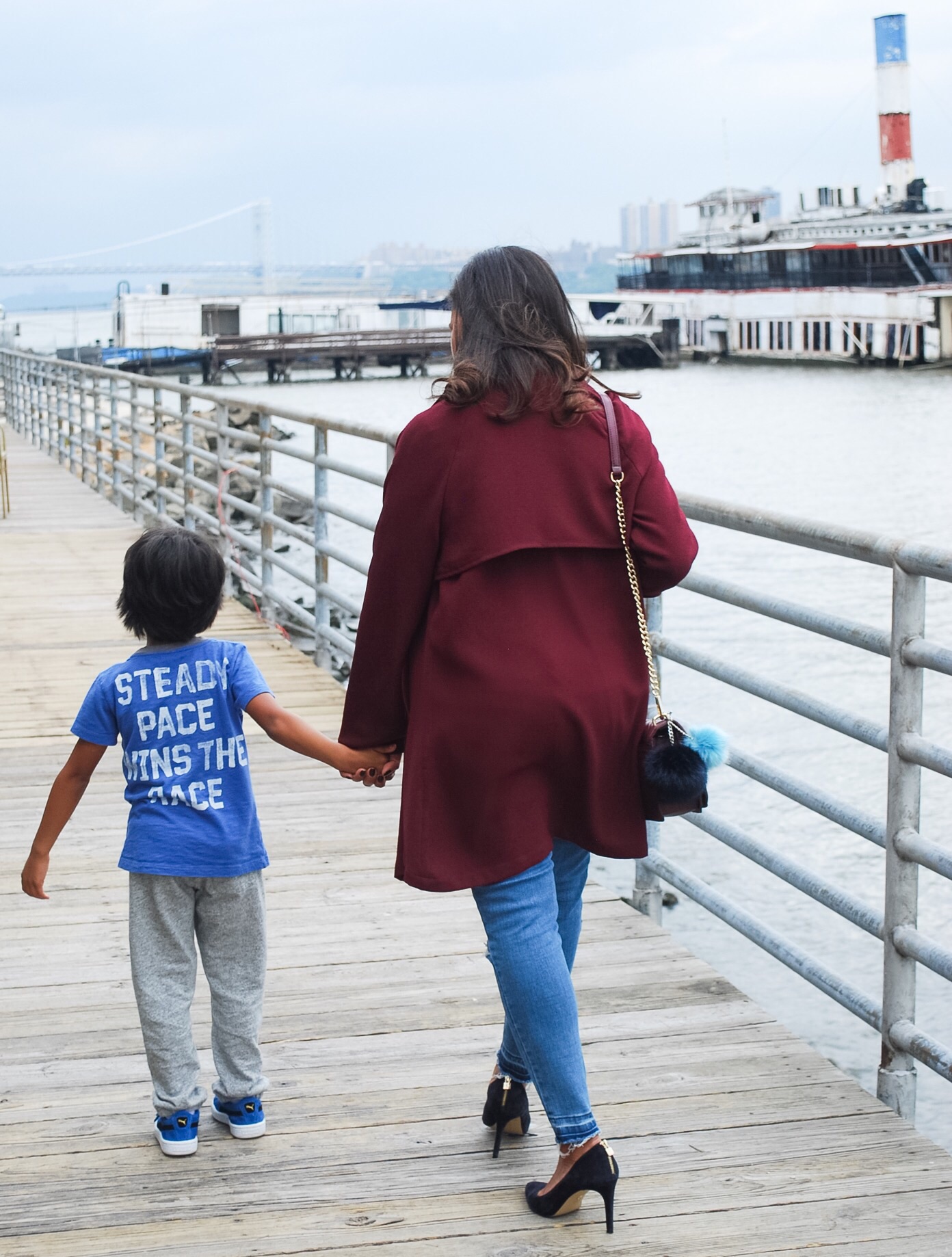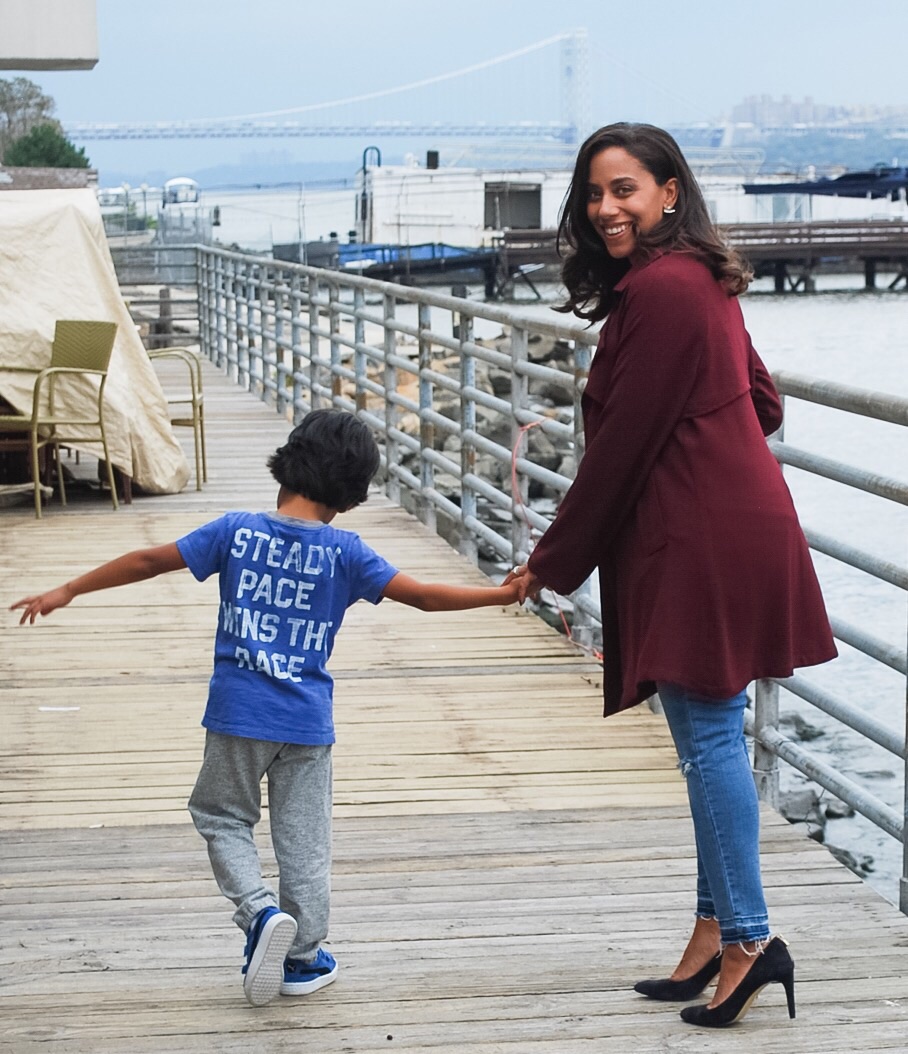 Outfit:: Asos Waterfall Jacket (great similar ones in pink here, beige here and black here) | J. Crew secretary blouse (similar stripe color top here or blue here) | Mossimo jeans (old from Target!, light wash here, love this wide leg style here) | Ann Taylor heels ( old, in gray here or these stunning lace up pumps with zipper back here) | Rebecca Minkoff handbag (on sale!) |Urbancode pom pom bag chain (love these fuchsia here, light pink here and black & white here and in a red heart here!)
Thank you for reading!
xoxo, Jessica
Follow my blog with Bloglovin