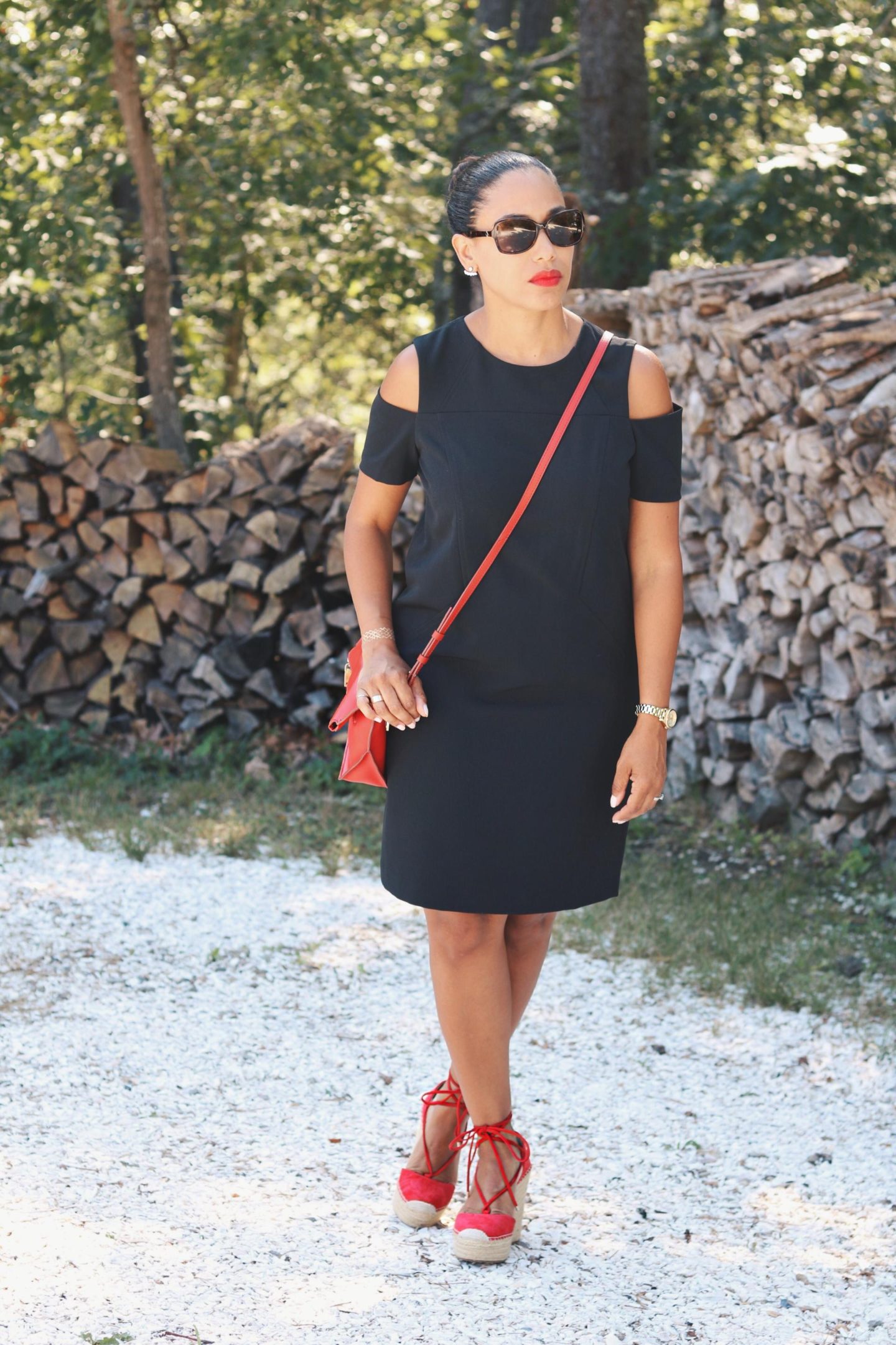 Happy August! How did we already get to the last days of Summer? We've just returned from our vacation and are getting ready to return to school. It's a busy time for us all and I actually get a little anxious about it.  It always feels like there never is enough time to sort out all of the shopping, planning, and organizing I totally thought I was going to get done when school was over in June. But here we are at the start of another school year and while I did accomplish quite a bit, the "to-do" list just keeps growing!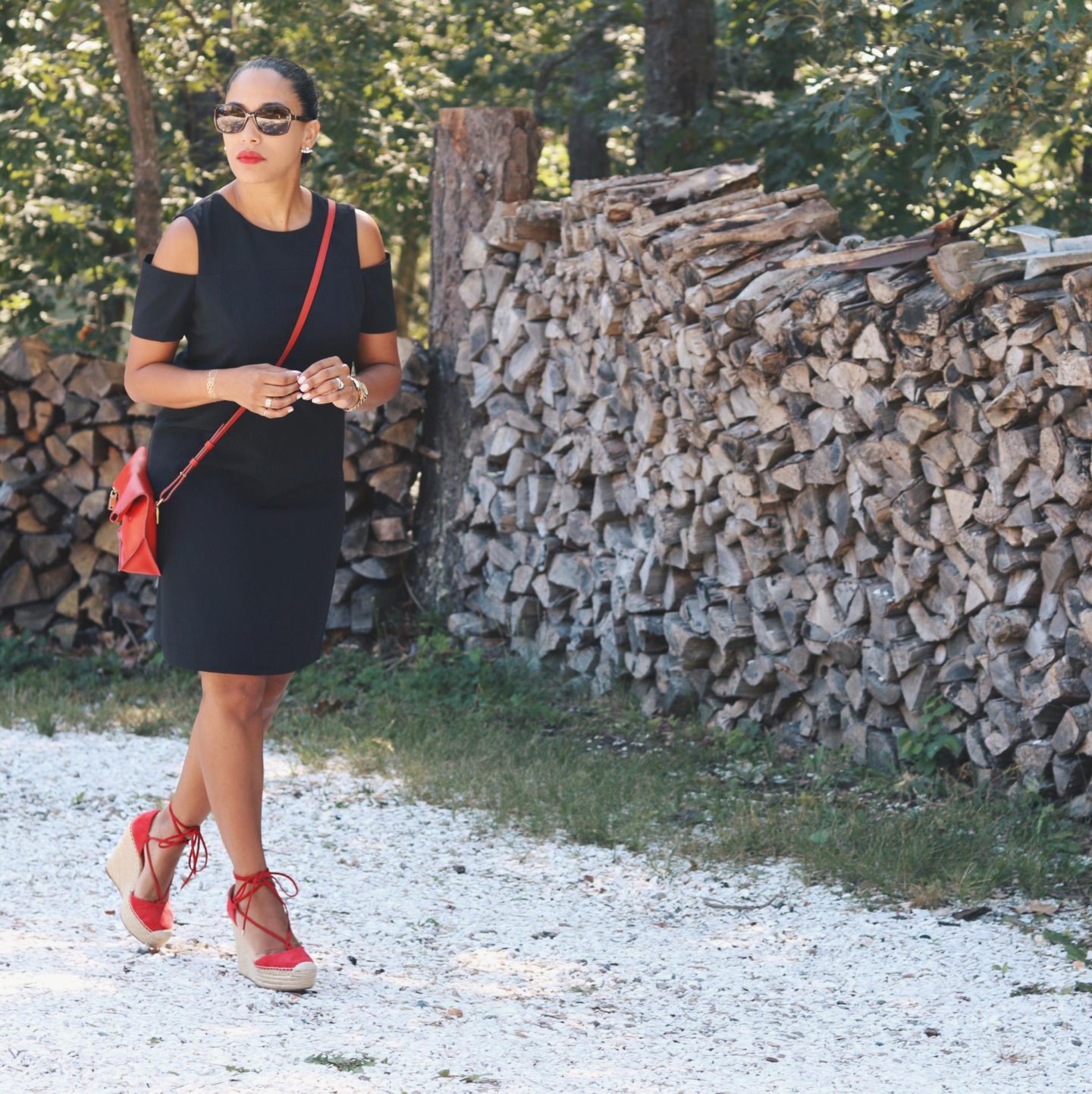 Now I'm not always a fan of wearing all black in the summer, but if there is something special about a piece I'm happy to give in, like this simple and classic dress. I've seen plenty of off the shoulder looks this summer, and I'm definitely wearing plenty of those looks as seen here and here. But one way to play with the idea of the off the shoulder trend as we head into the early start of the Fall season (yes, I know!) is the shoulder cutout, and this LBD is definitely the perfect version of it.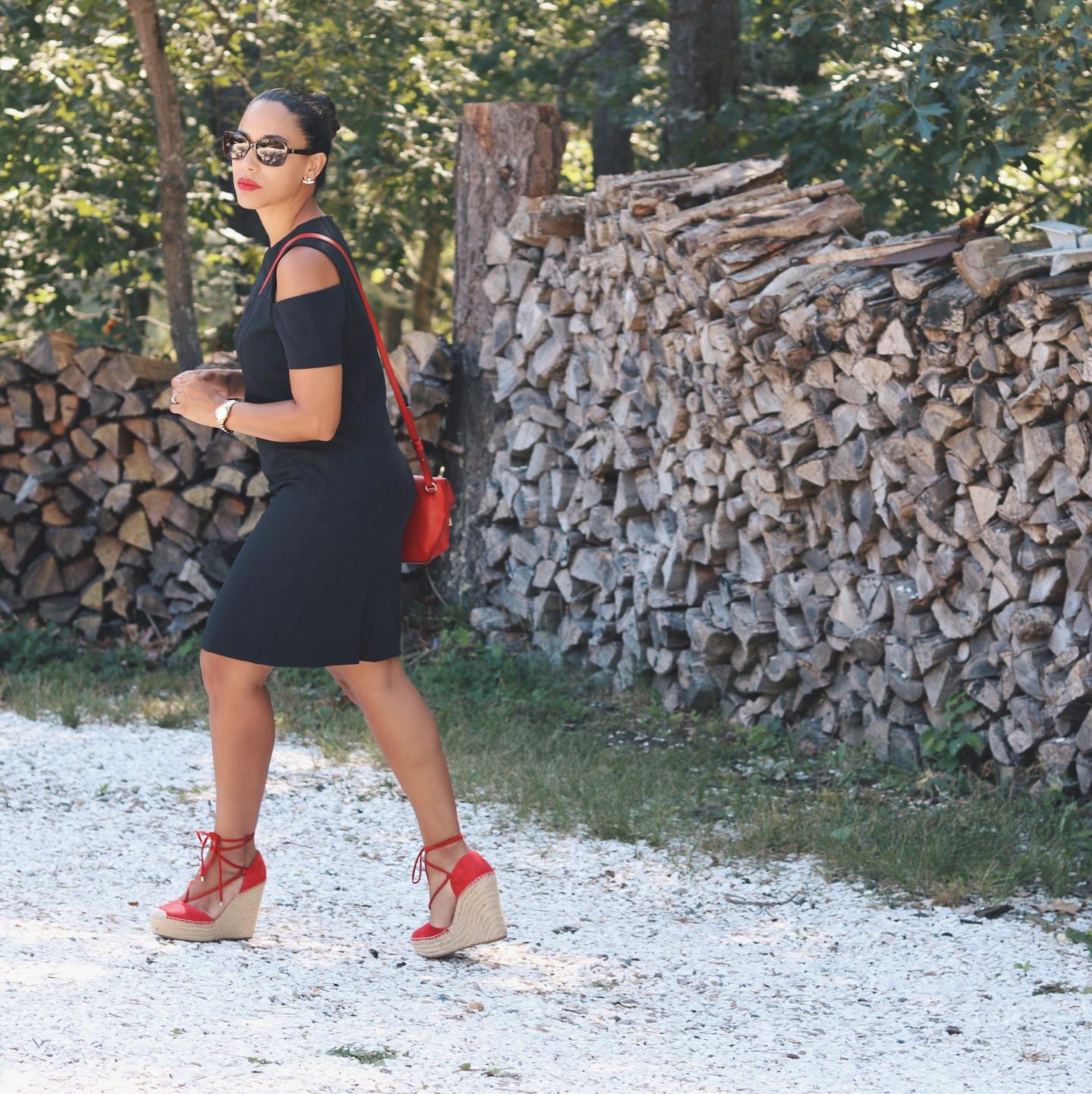 For summer, I wanted to wear this dress casually by adding a pop of red on the lip along with the bag and shoes. However, I can easily dress it up as the cooler days start to creep in with a thrown over blazer, clutch and some gold accessories, or even adding a fuller skirt over the dress to create a third look from it.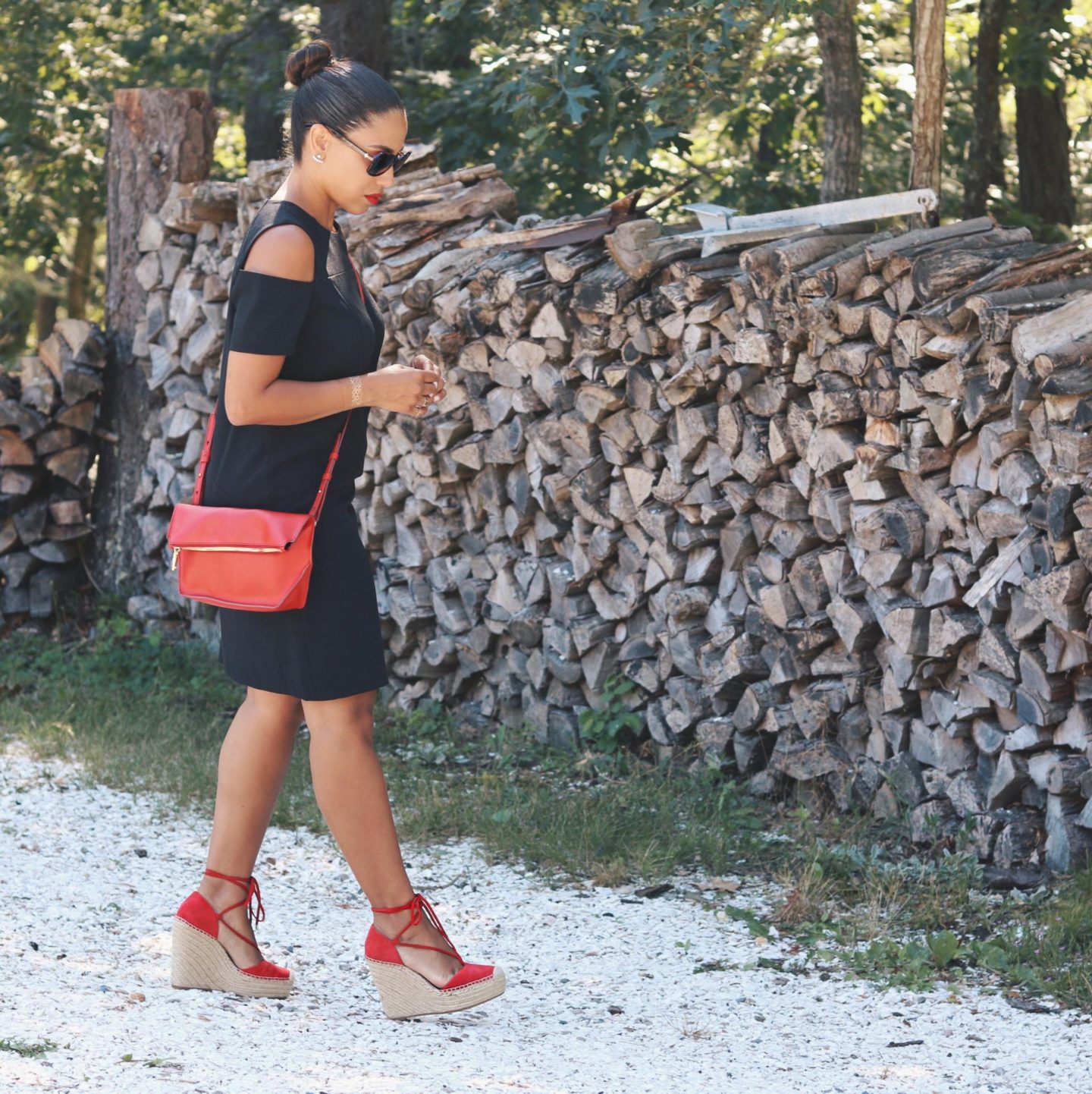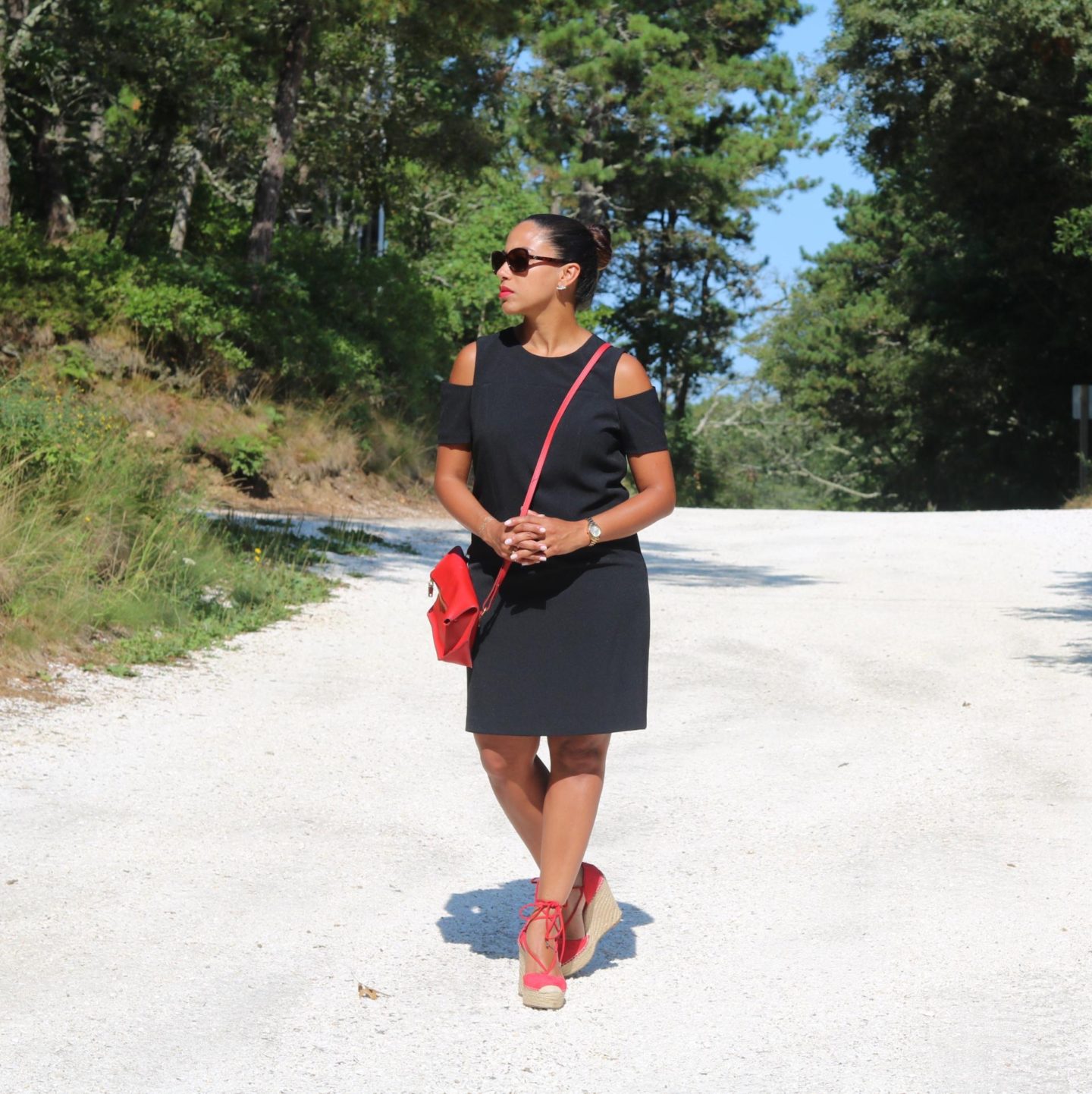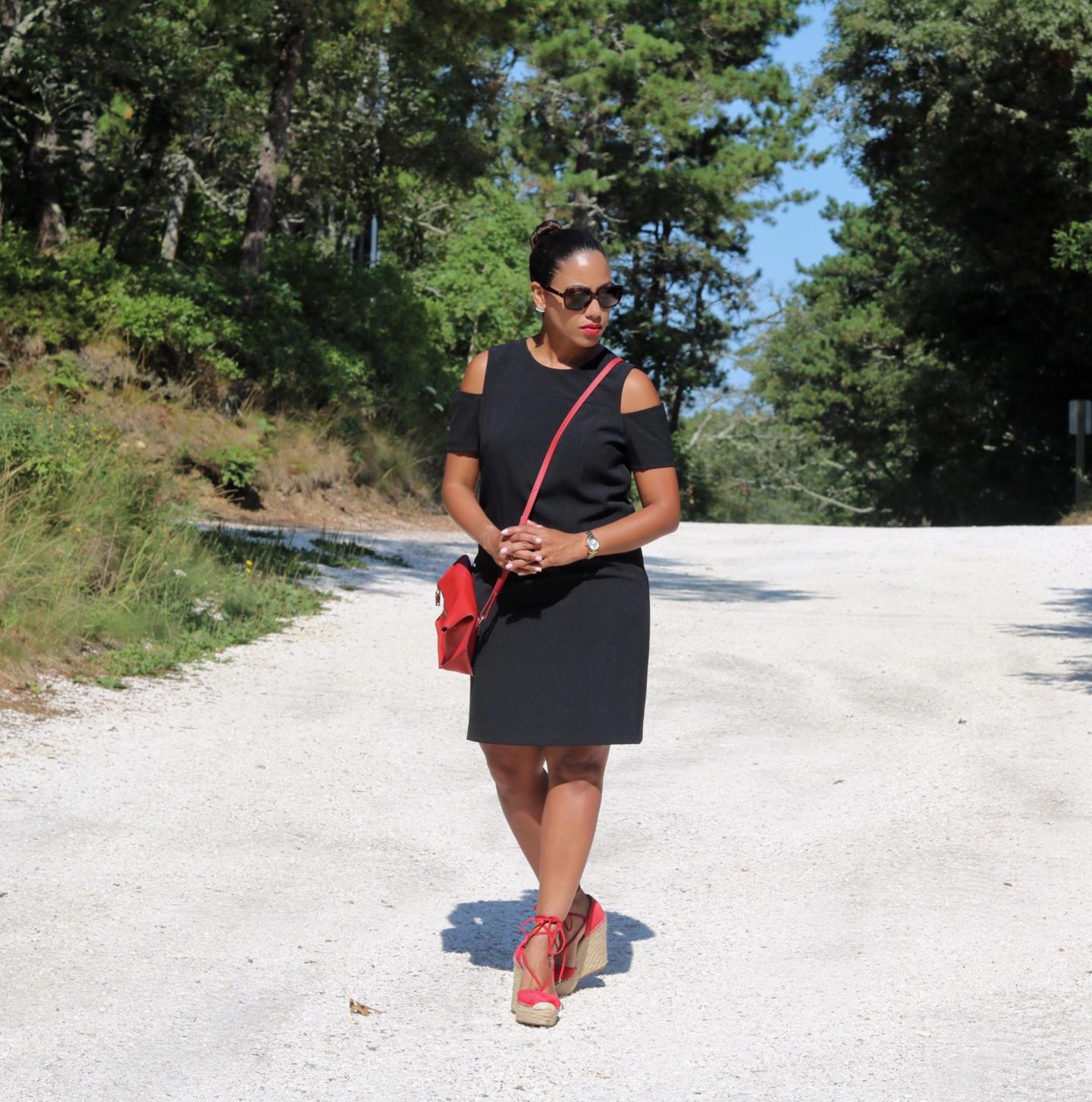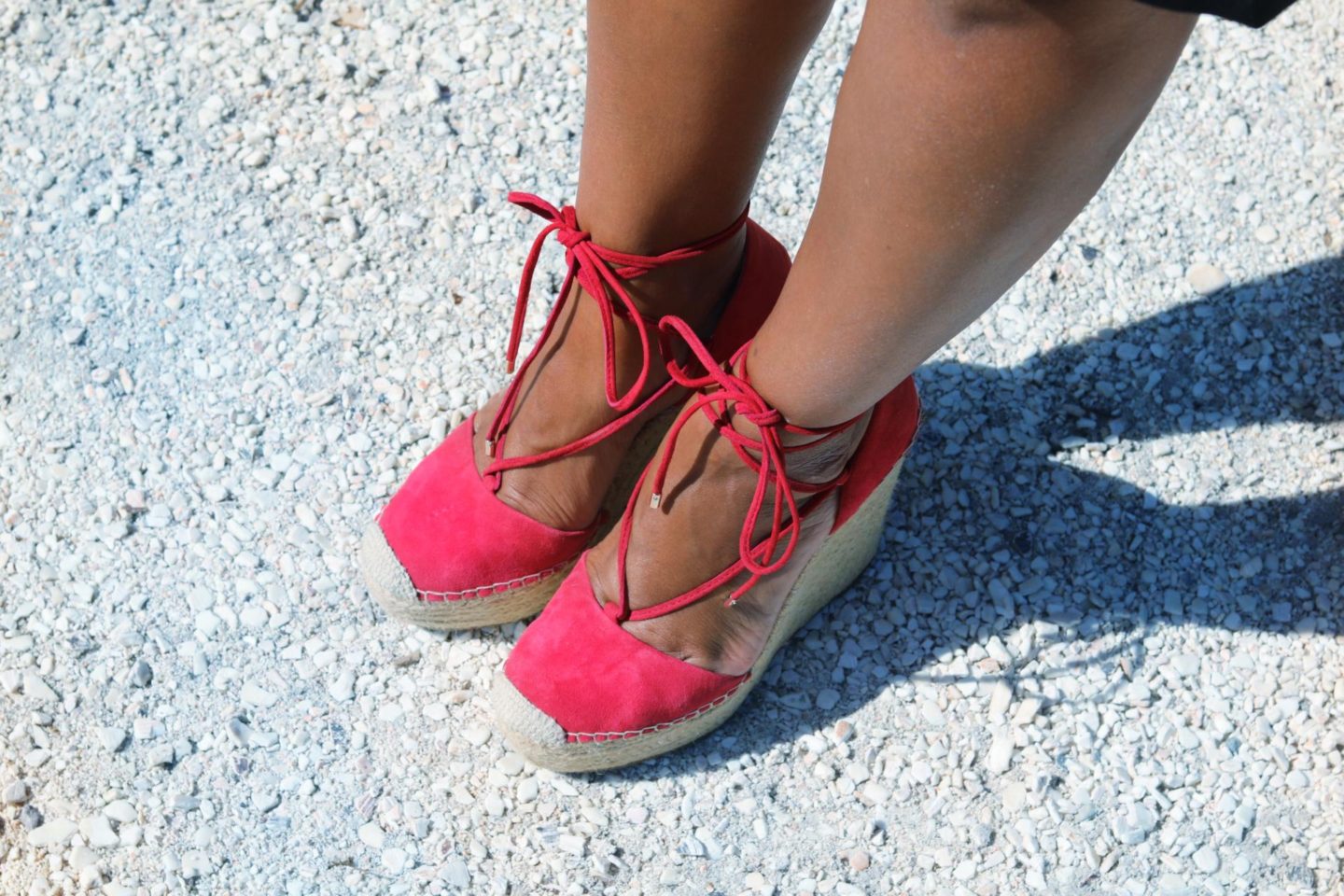 Hope you enjoy the styling and the start of the new month and week! How do like to add a pop of red in your looks? We'd love to know and even try styling some of your ideas in an upcoming post! Tweet us or use #TSGoldInspired and let us know.
Shop the Feature // Maggy London dress | Wedges (on sale!) | Handbag (similar here and here) | Sunglasses ( part of Nordstrom Anniversary Sale still going on!) | Watch  | Earrings (similar)
Thank you to Maggy London for partnering on this post.