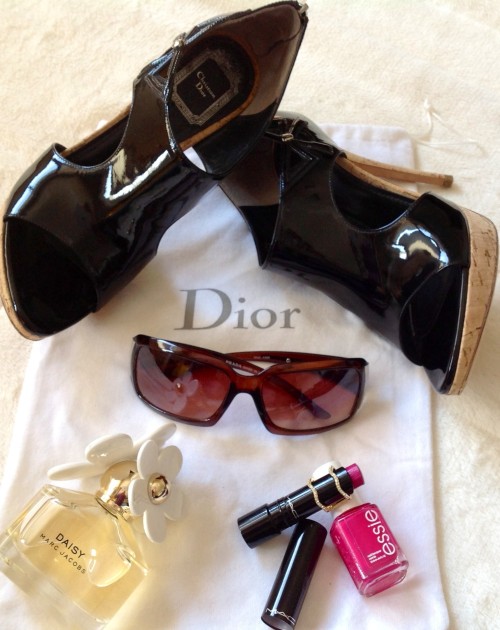 Hello to Friday! I am so ready for the change in season.  Spring brings warmer days and more sunlight. And luckily, it reintroduces us to our closets as we look for ways to organize better ("this year I'll do it!") to get rid of the old and buy something new.  It means finding those sandals that have been hibernating all winter.  Spring is all about the brighter colors, the pretty flowers and all things renewed.
With just a week away, I decided to start digging and find just a few of my Spring essentials. I wouldn't want Spring to catch me unprepared for fear that winter might just try to creep back in!
Shoes :: Christian Dior Cutout Patent Leather Sandals (old, similar Click here or here), Sunglasses: Prada (similar here), Marc Jacobs Daisy Fragrance, MAC Lipstick in Zen Rose, Essie Nail Polish, Ring (Similar here)
Hope you enjoy your weekend! Thank you for reading. Please leave a comment below and tell me, how do you prepare for Spring?
xoxo, Jessica
Follow my blog with Bloglovin