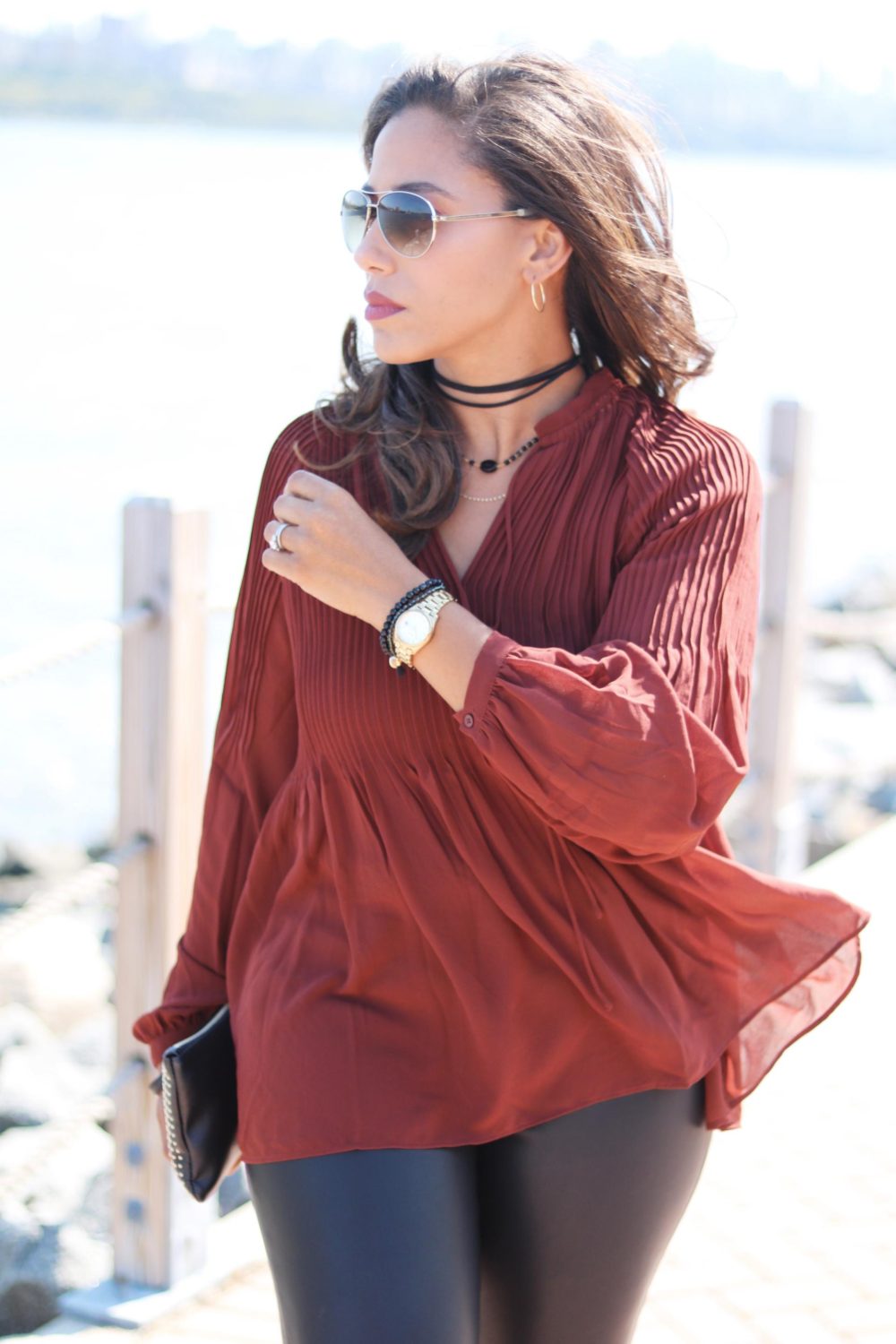 This September has whizzed by, and I feel like it has all been a dream! From the start of the school year to New York Fashion Week to my Ann Taylor event in NJ and now my upcoming birthday, my ability to write about all the excitement took some time. But I'm happily ready to share all about it!
As part of my Sunday Favorites series, I have to talk about the new Fall collection at Ann Taylor. I am absolutely in love with their blouses. All of their classic tailored pieces bring such elegance and a bit of edge to any look you put together. It was such an honor to collaborate with Ann Taylor for a style event at Garden State Plaza in New Jersey to meet so many of my followers and friends. I shared the event on all of my social media, so if you'd like to be a part of my next meet & greet or style event, follow us on Facebook, Instagram, Twitter, and Snapchat to be the first to know!
One of my favorite colors for fall is burgundy! I love the warmth and richness of the color up against the hues of the changing season. I'm also convinced (and partly because I'm a theatre teacher) that the ruffles, thin pleats and loose fitting blouses for fall are an ode to the immensely successful Broadway show Hamilton. (Then again, it may just be that I want to look like I can be in the show!) Hope you enjoy the styling, pics from the event, and my favorite dreamy blouses from Ann Taylor!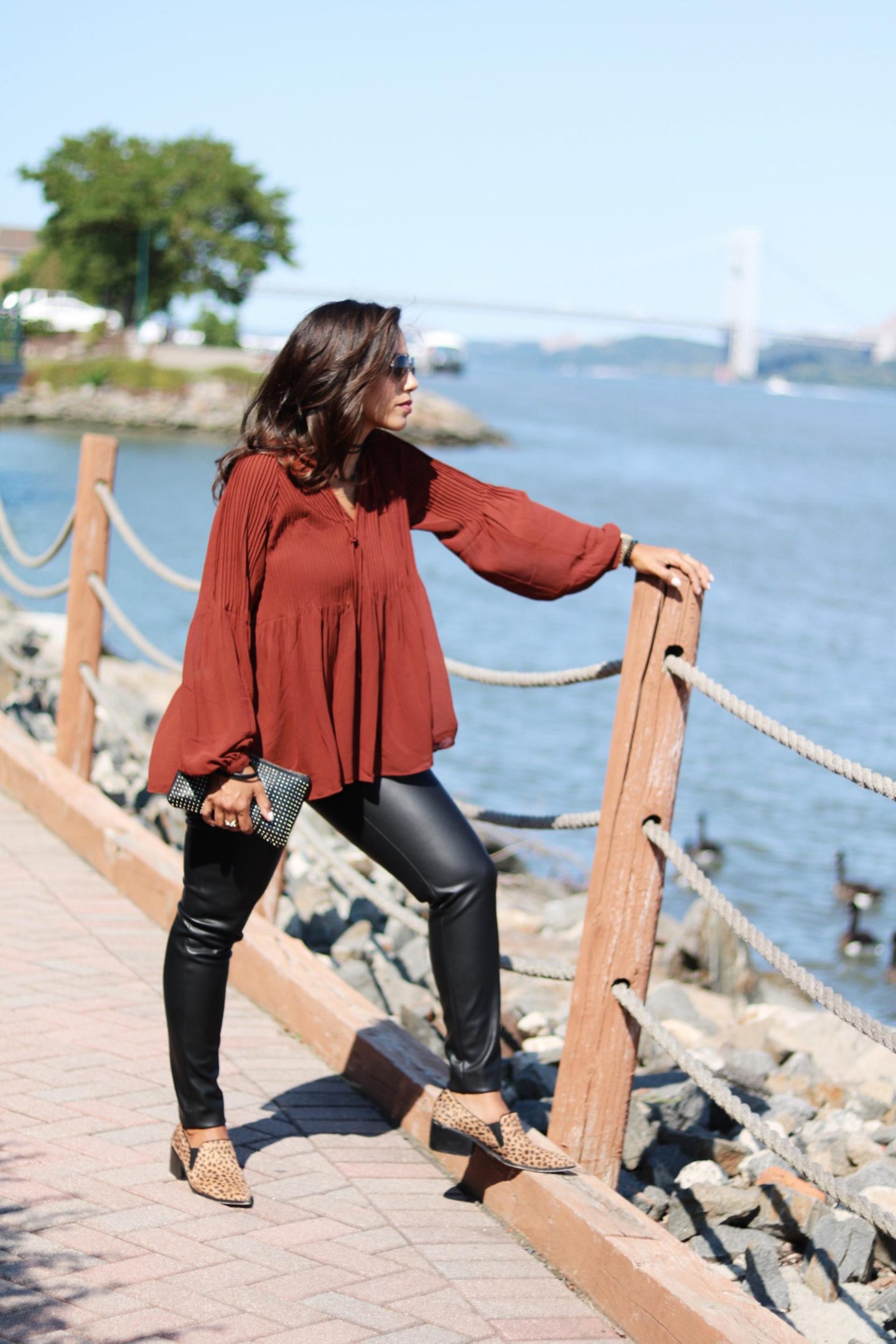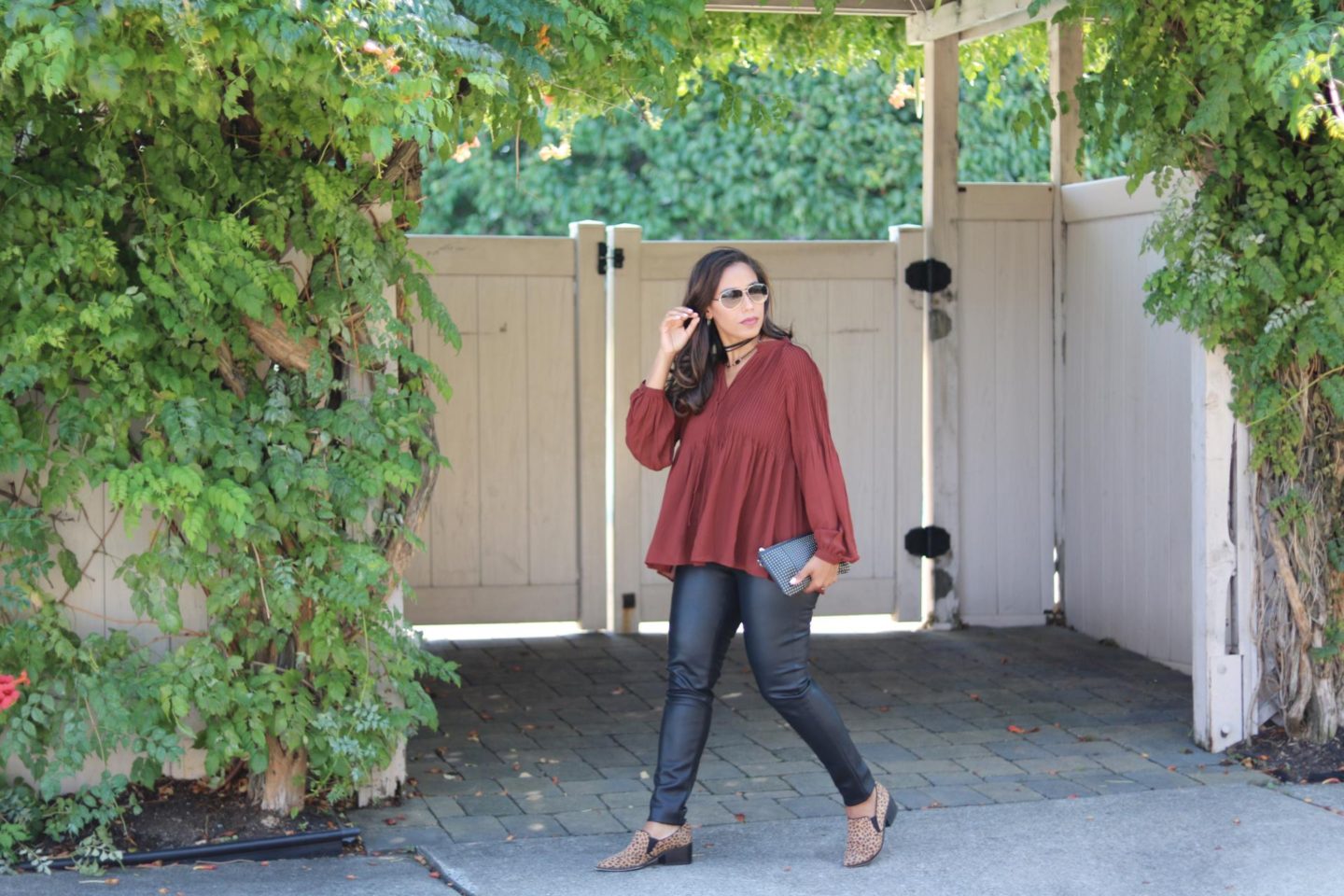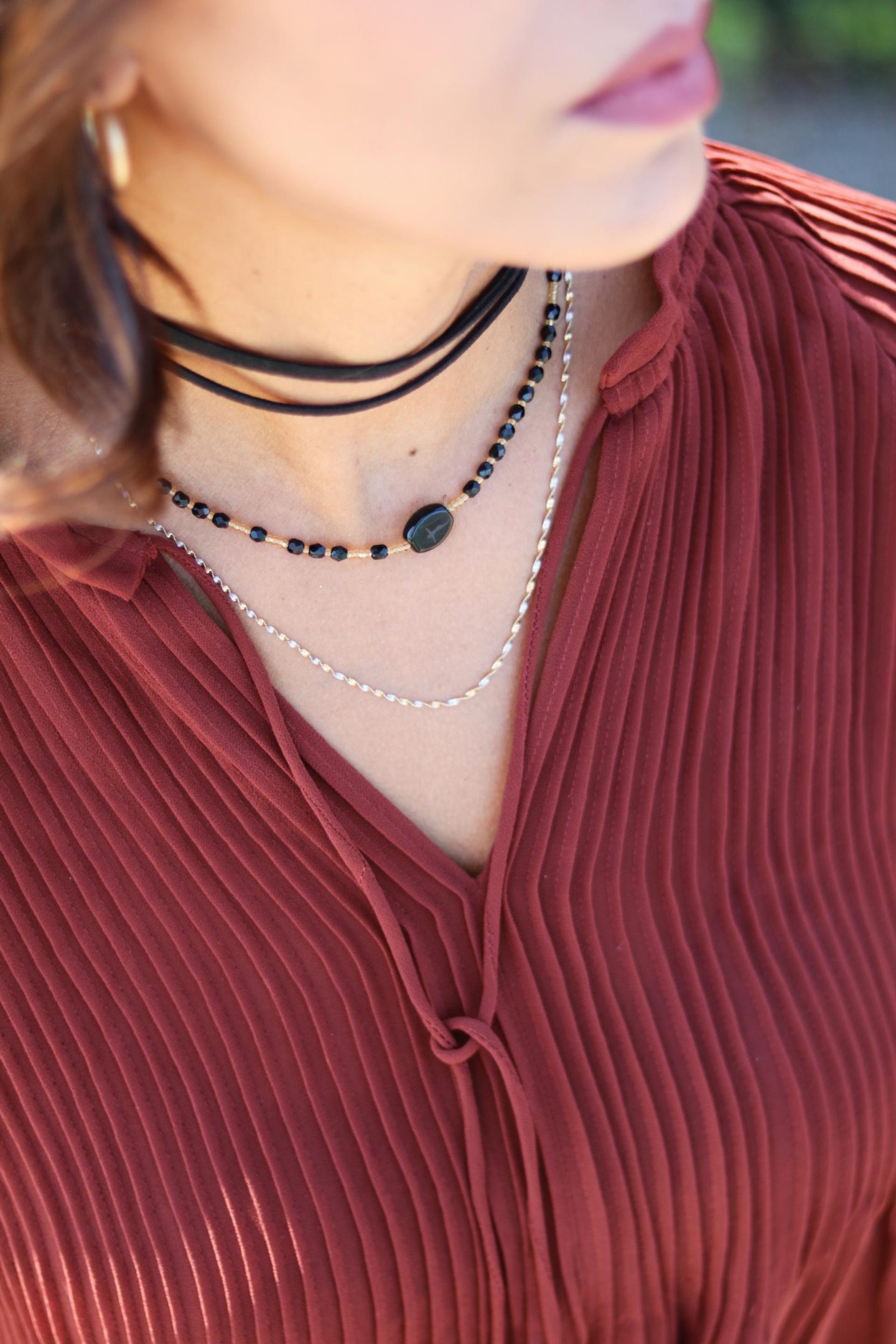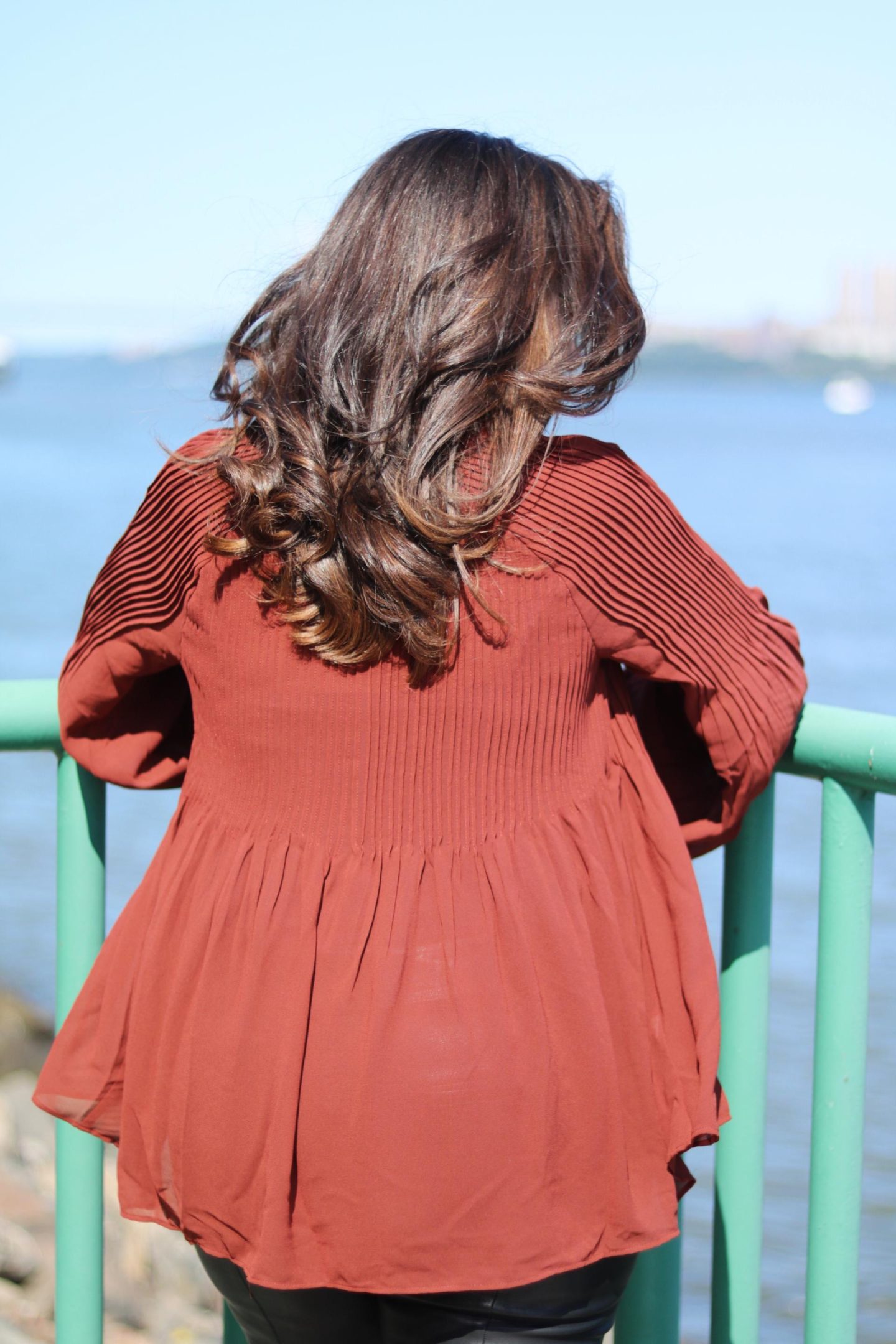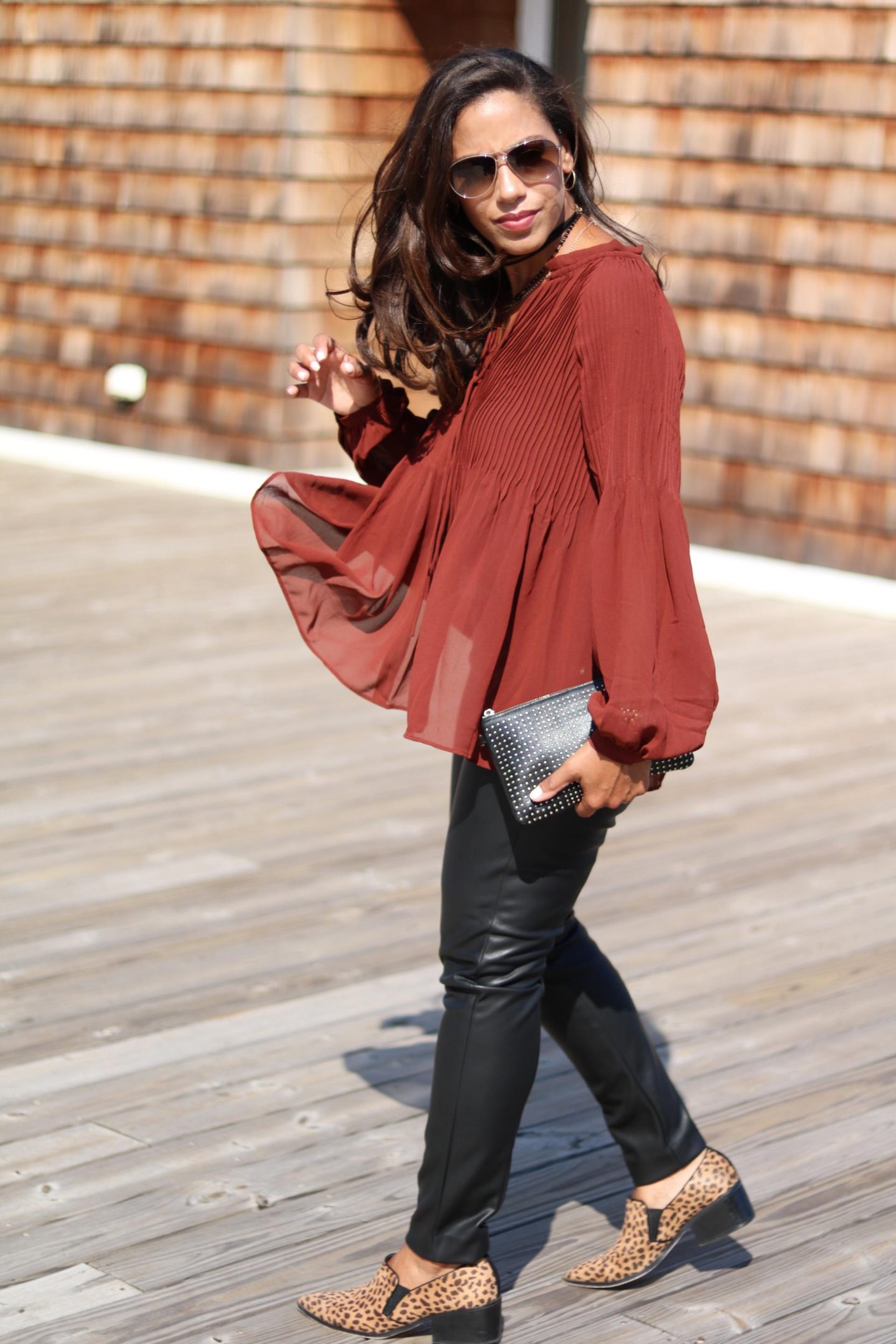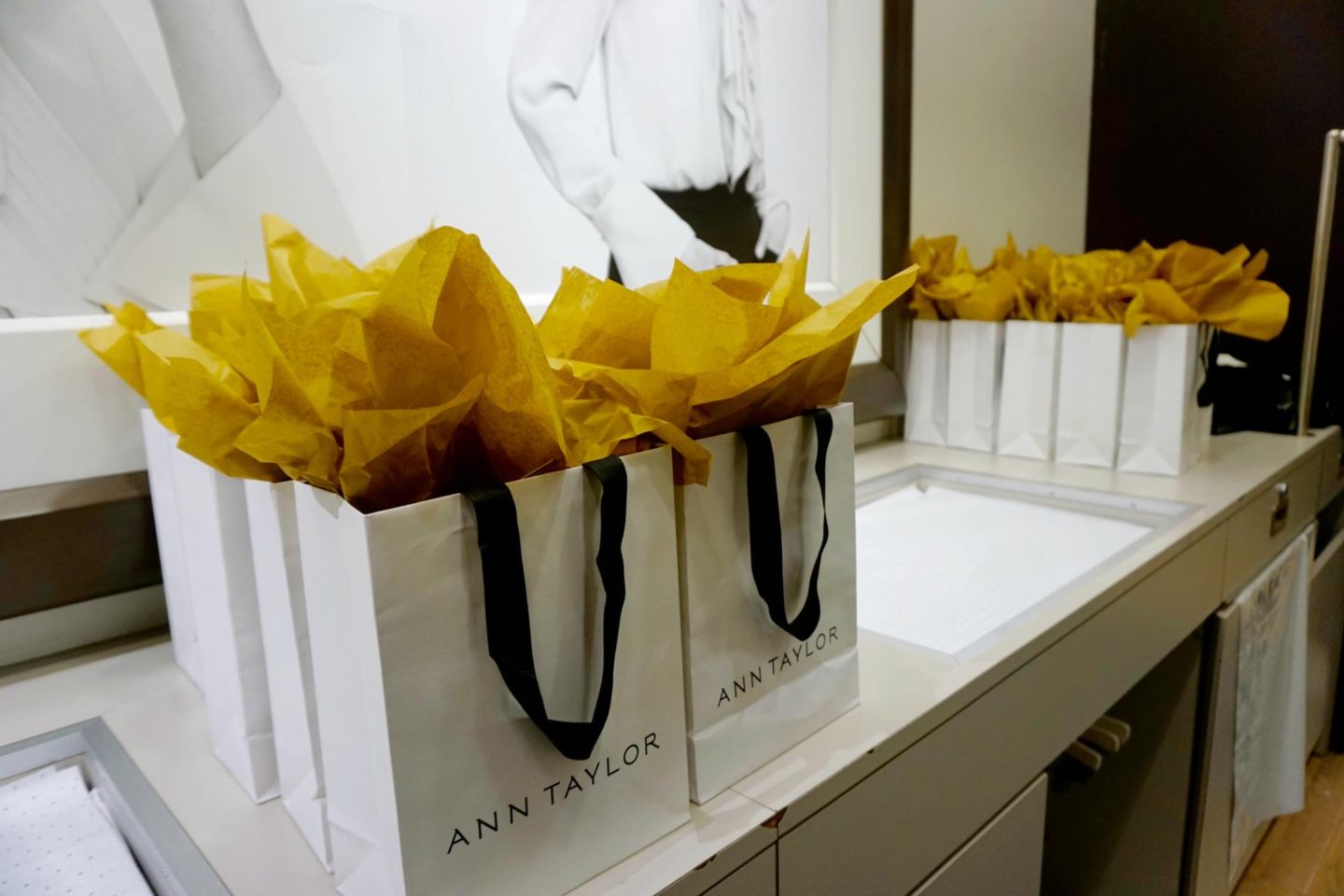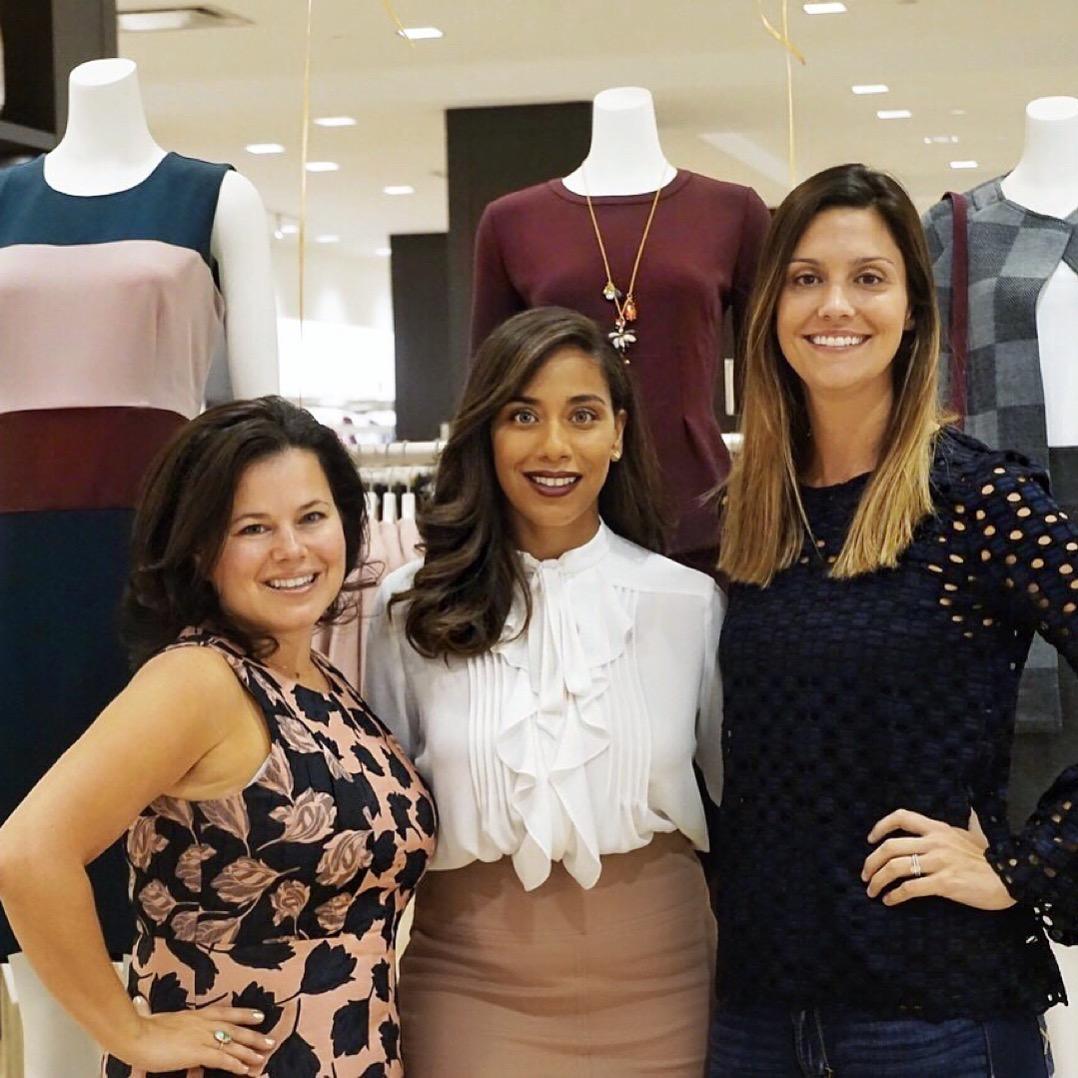 Shop Feature #1 // Burgundy blouse | Faux leather leggings | Phone charging wristlet | Shoes (similar)
Shop Feature #2 // Ruffle top | Pencil skirt | Patent d'orsay shoes  
Thank you so much for reading!

A few of my favorite dreamy blouses (currently 40% off until 9/19 with code YESPLEASE)