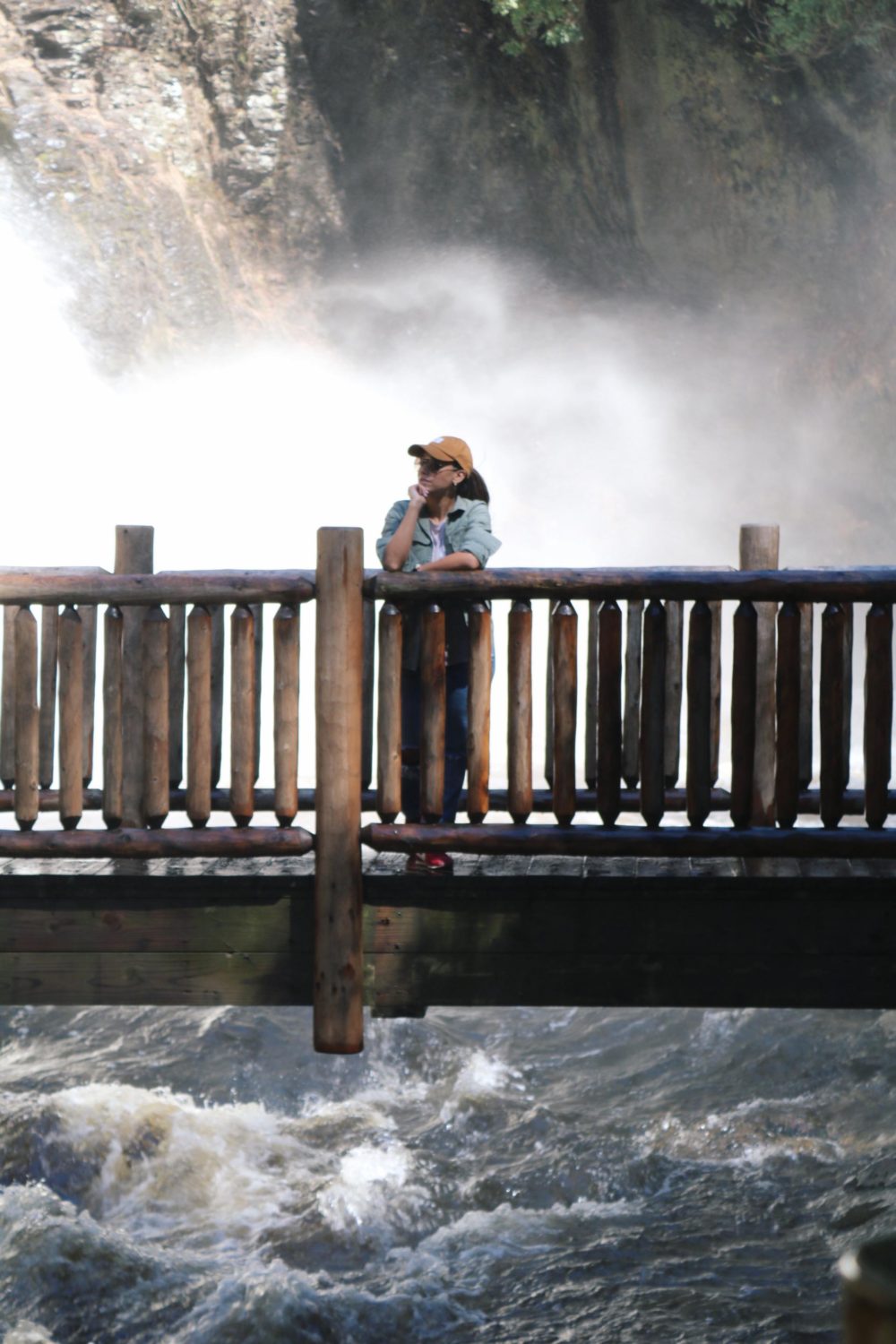 Happy May! Can you believe it? Summer is almost here, and I'm taking advantage of  the warm and sunny weekends to take a few day trips with my family – our most recent being to Bushkill Falls, PA. Mr. E and I got married outdoors, under a tent and near a barn with mountain views, so it's no surprise one of our favorite ways to spend a weekend is a day trip with our son hiking up to a waterfall! If you've been following my Instastories, you know we've even been looking into purchasing an RV since we enjoy camping and the outdoors so much! We love to travel;  just look at some of our favorite places we've been – Greece, Montreal, Cape Cod (here, here and here), Hawaii, Walt Disney World, and Argentina!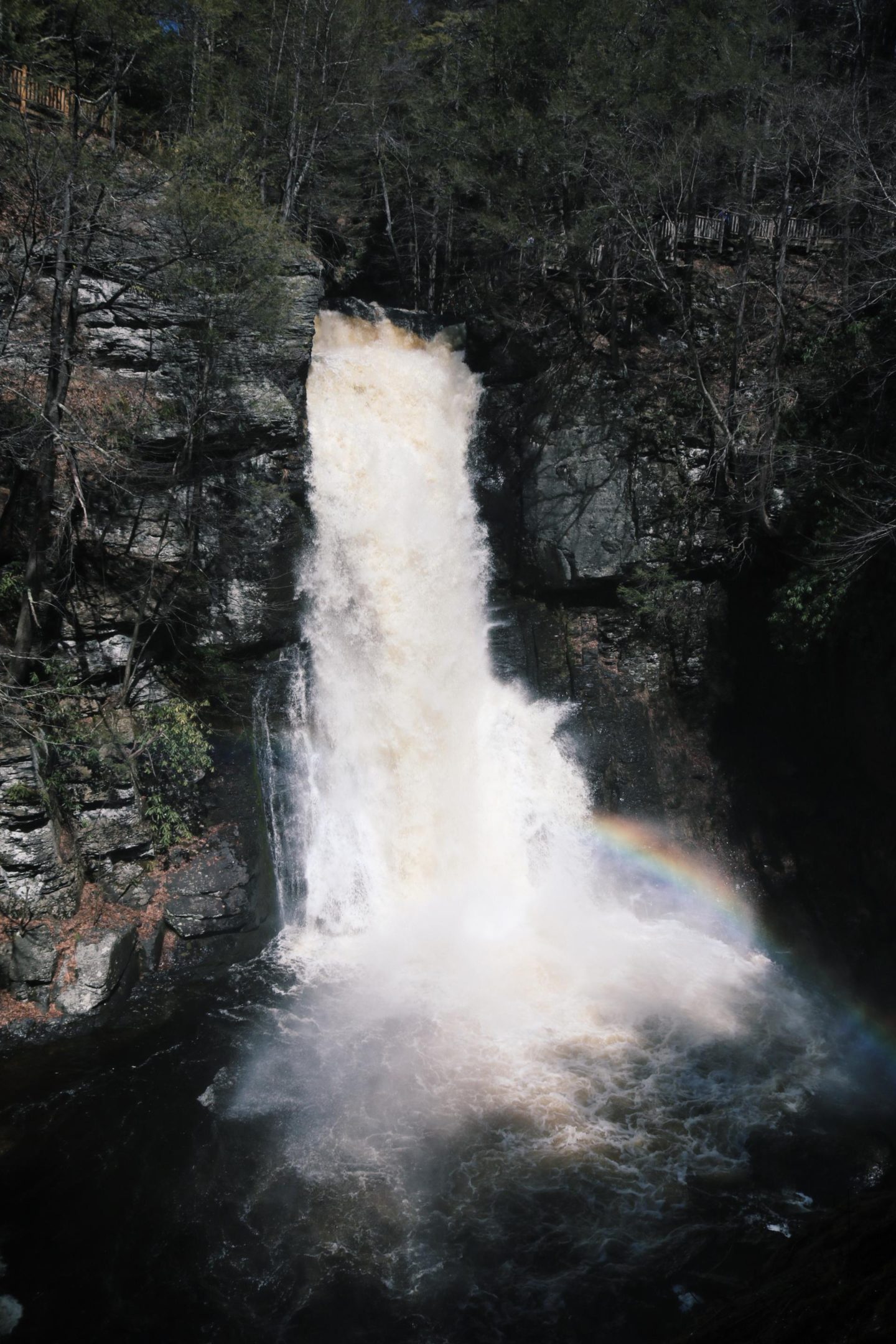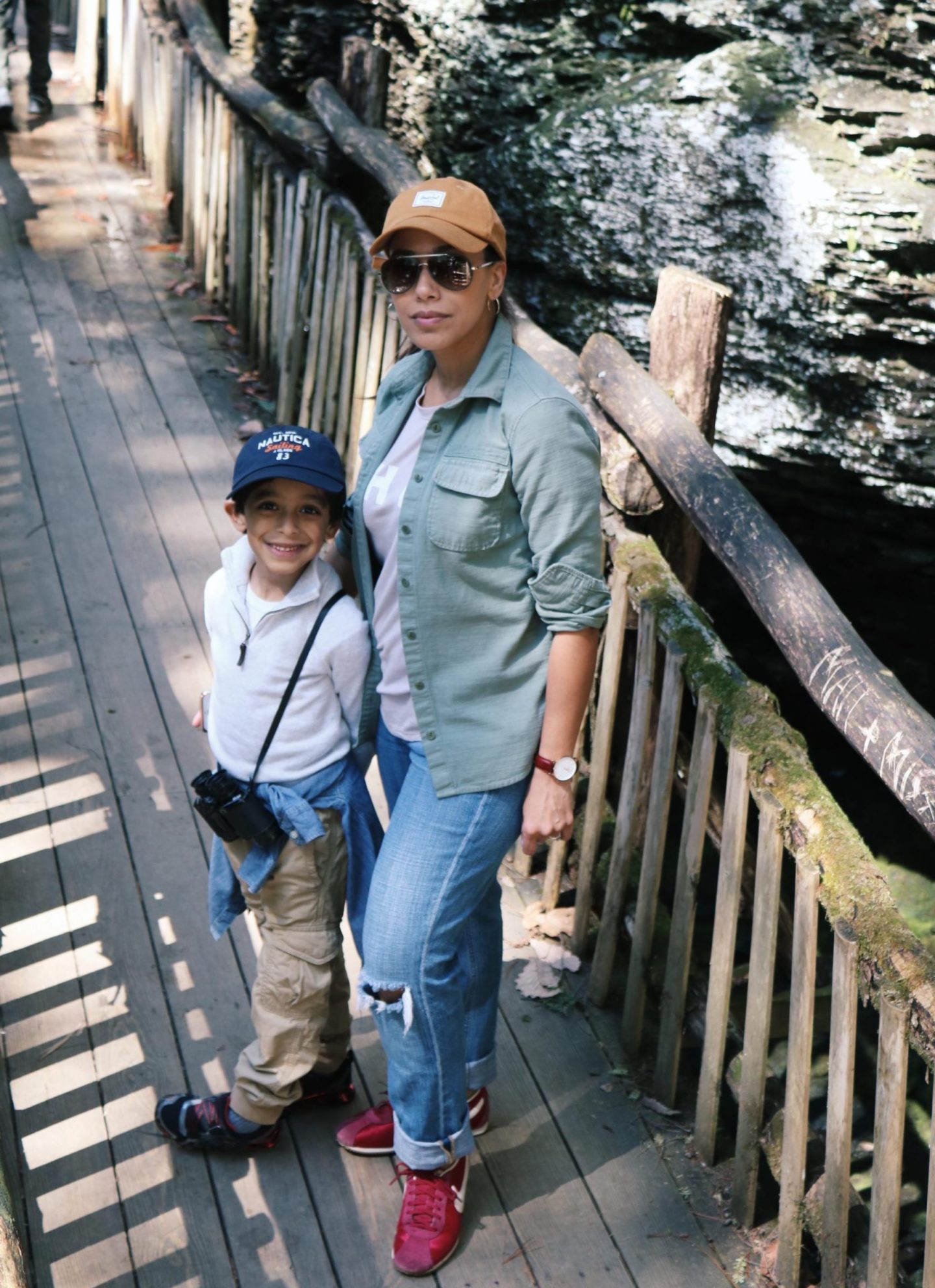 I've known of Bushkill Falls located in the Pocono Mountains in Pennsylvania since we visited several others in the area, but last week was my first time visiting the falls. Let me just say that I've been to Niagra Falls, and now I know why they call Bushkill Falls the Niagra Falls of Pennsylvania! The 100foot waterfall alone is stunning to see! You can get up close and actually feel the cool mist of the water splashing down as it rapidly descends from above while you walk along a wooden path and bridge. 
[intense_parallax_scene size="full" background_type="image" image="6792″ imagesize="medium800″ imagemode="fixed" height="400″ breakout="1″ advance_arrow_background_color="#ffffff"] [/intense_parallax_scene]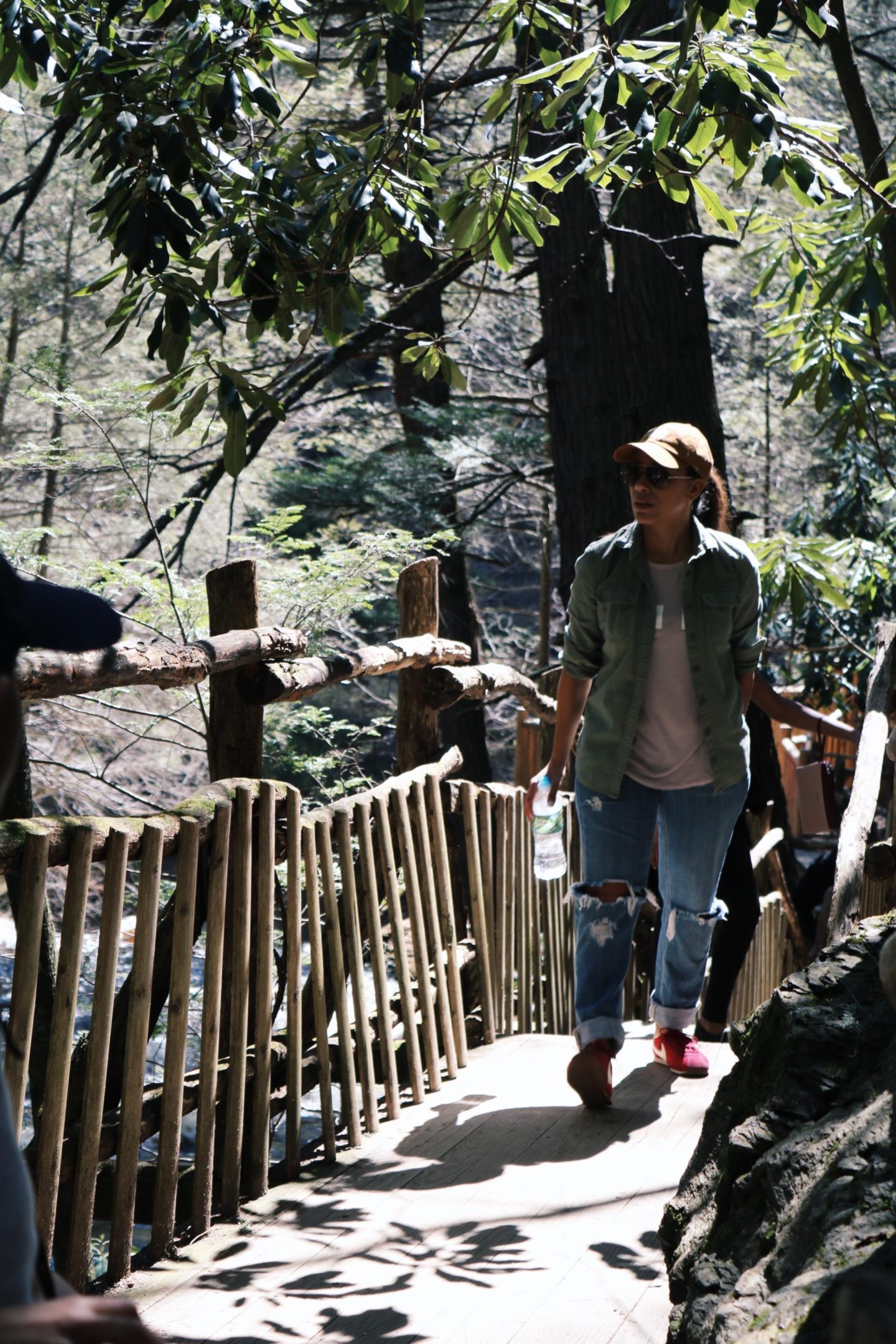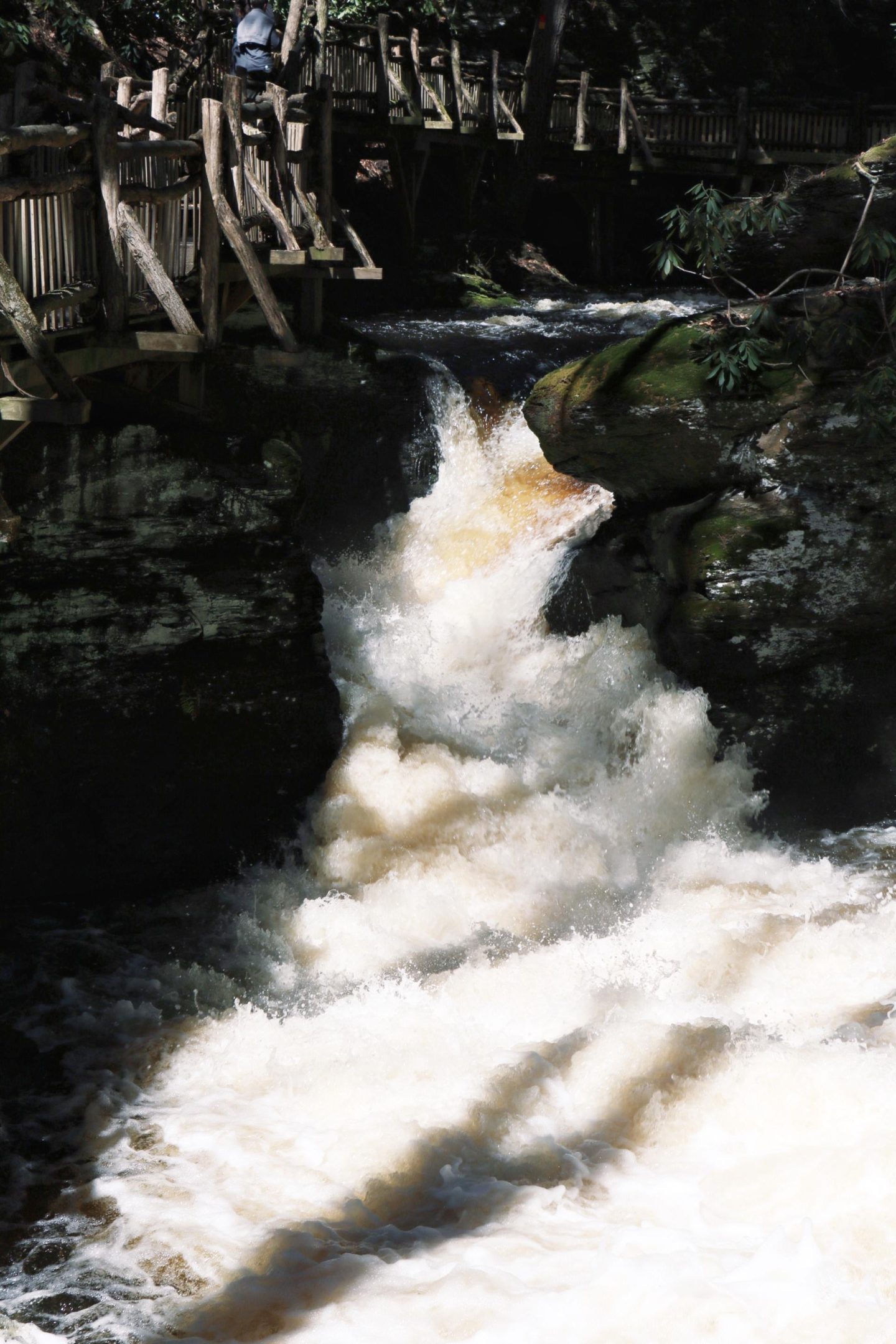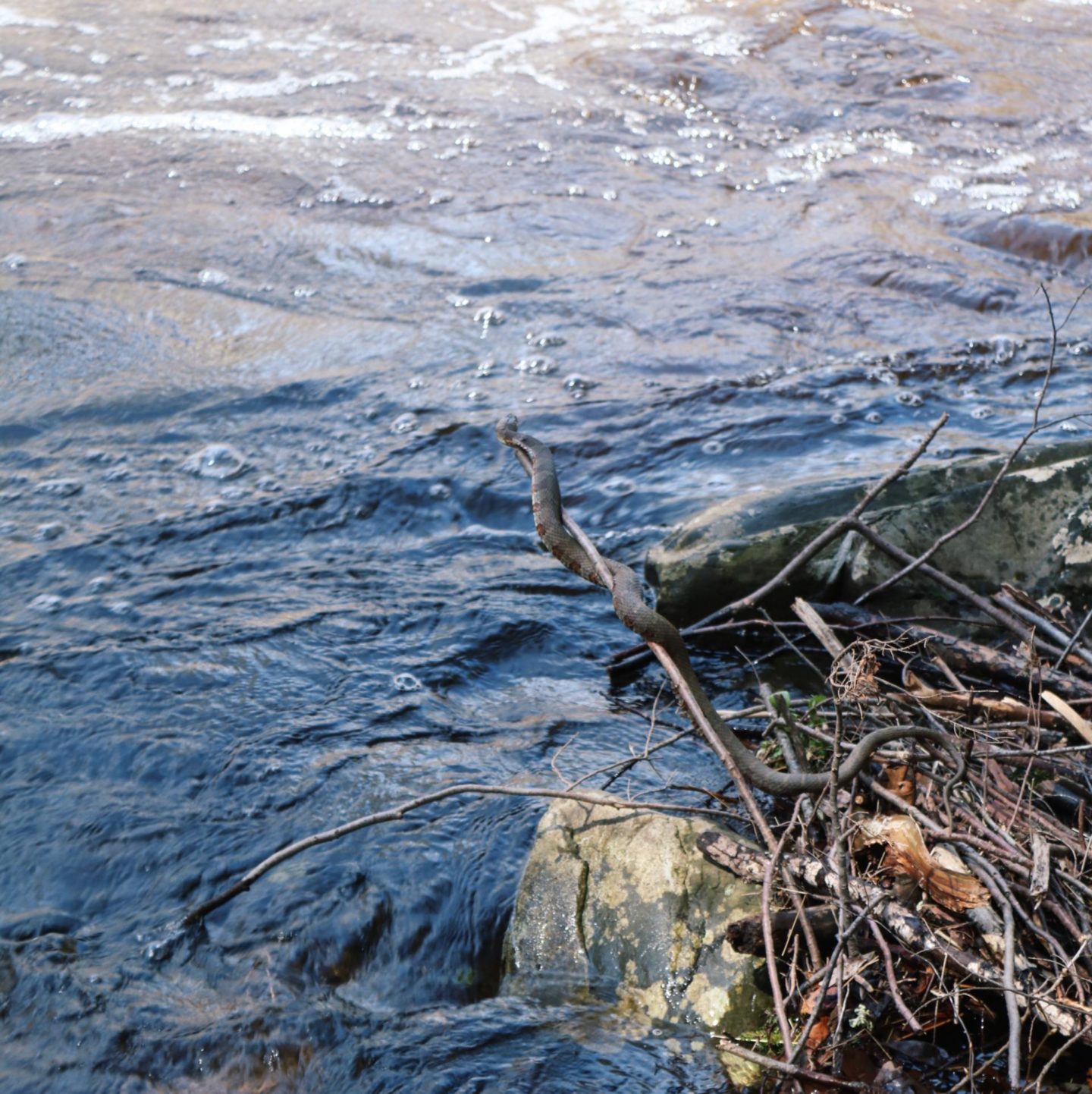 There are different trails (green yellow, blue, red) you can hike depending on how much time you wish to spend there. The Green trail being the easiest with only a few steps but no climbing while the red trail is the most challenging at 2.5 miles long with several steps to climb and over 2 hours to hike. Overall, it's important to remember you are hiking about 1200 feet above sea level, so before going it's good to know what to wear and bring. I saw all people of all ages hiking, so it's really about how you come ready for the hike. A plus? There are places to rest along the way – granted it may be on a large rock! And don't be surprised if you see a creature or two along the way! 
Plan for a Day Trip to Bushkill Falls
Water Bottle
I forgot my water bottle in the car, which totally was not smart! But I was able to purchase one at the food store they have on site. Here are a few good ones that can keep your drink cool for the long hike!
Technology
You are not going to want to miss out on all the beautiful places to capture on camera! So be sure to have it fully charged before you head out the door! Now whether you use your heavy duty camera or just your phone, make sure to have a battery backup! With all the IG stories or snapchatting you'll want to do, having a small backup charger will be a must! Some of my faves are lightweight and give you plenty of power to last the day!
Binoculars 
If you have kids, they'll love to have a pair of binoculars! There is so much to see, and it's a great way to observe some of nature through a closer lens. The little ones love to feel like explorers, so it's exciting to make it part of the hiking experience!
Dressing in Layers
No matter the weather, I know that having options on a long hike is so important. Dress in layers, so you have the option to warm yourself up in some of the cooler parts of the hike (seasonal) and when you feel warmer because your heart rate is slowly rising! See below for outfit details in "Shop the Feature".
Sunscreen and Shades
You can't forget to protect your skin and your eyes! Wear sunscreen, shades and a hat! The beauty of the waterfalls only makes me more aware of how important it is to take care of what is most natural to us – and that is our skin staying hydrated and protected from the harsh sun.
Comfortable shoes (that can get wet!)
You're going to want to wear your best version of a hiking shoe! Clearly, I could have been more prepared and worn a better pair myself, so lesson learned. A great pair with a sole that grips works. I've recently invested in another pair for my next visit!  
Hope you enjoyed this photo story and tips for a lovely day trip out to Bushkill Falls! We'll be traveling again soon and can't wait to share our next adventure! 
Shop the Feature // Nautica baseball cap & Herschel baseball on me | Chic t-shirt (seen here) | J.Crew carpenter shirt | Daniel Wellington watch (15% off with code "seasons gold") | Nike
Where are you headed on your next vacation or even just next weekend? Let me know in the comments below. And if you want to see more of our travel adventures, let us know! Thank you so much for reading.