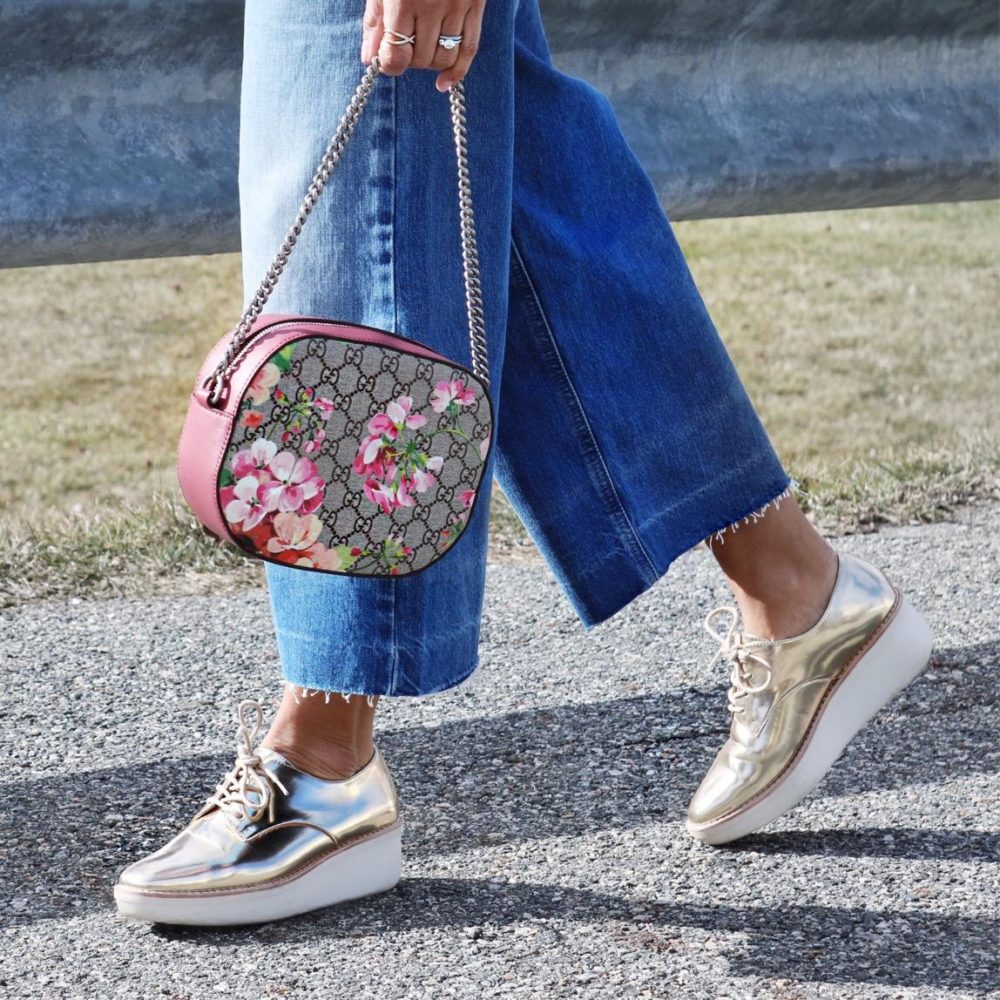 Happy Sunday! If there is one neutral I am drawn to most, it is gold! It's pretty obvious, I know. But more than a color (can we call it that?) that makes me always think of my daughter's room, it's also a classic base for any style you put together that gives you a little "wow" factor on your most causal days. The metallic shoe trend is ever so alive. But aside from trending these days, it's safe to say there will always be a great metallic shoe you can wear from your causal days to the fanciest of events.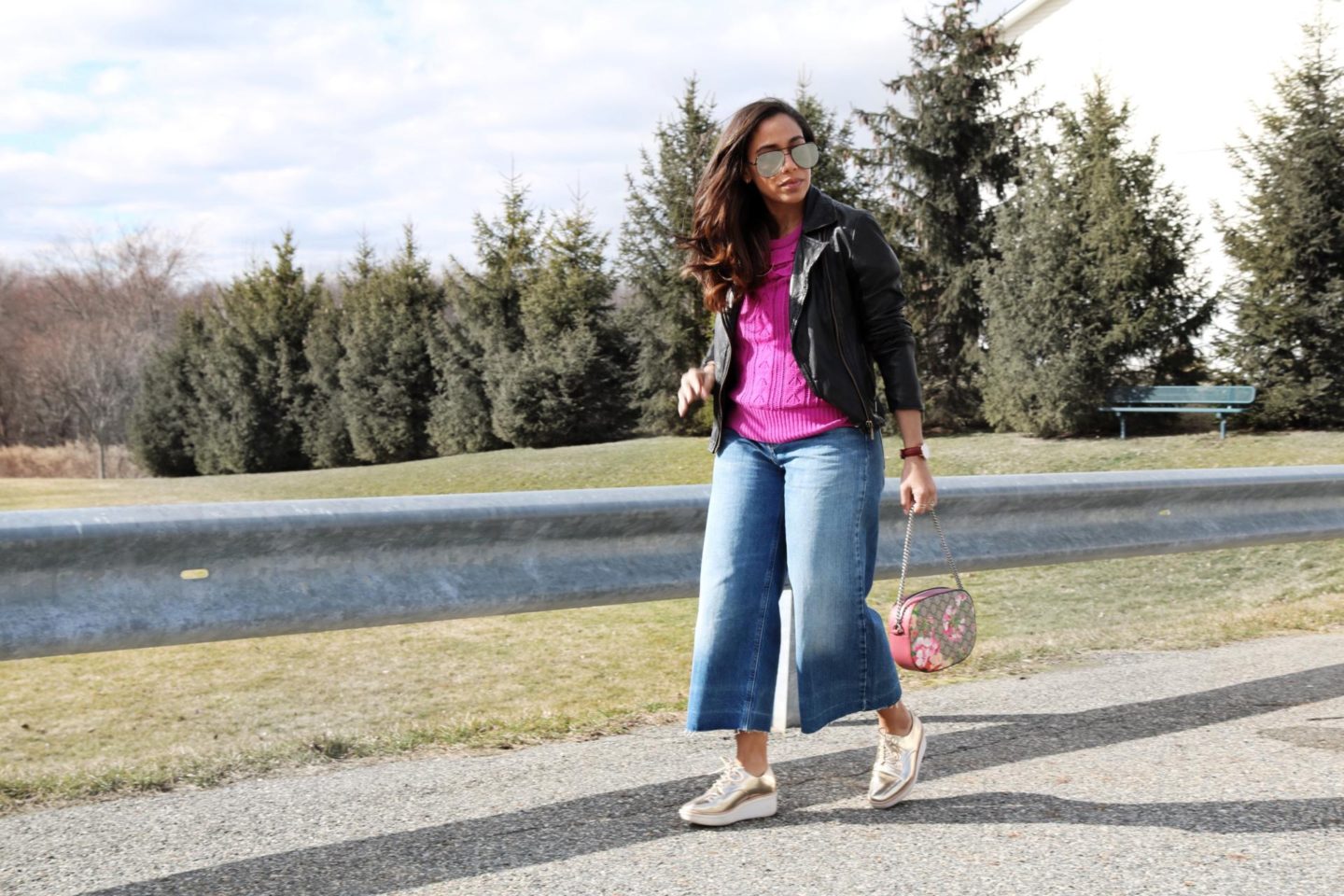 Remember these silver oxfords from a while back (or these from 2 years ago!)? I wore them out for almost an entire season until I found the perfect gold pair in these flatforms. They give me height so that I can wear them out to run around shopping and still have some edge to my look on my more casual days. In other words, I feel dressed up when I really may not be. Ha!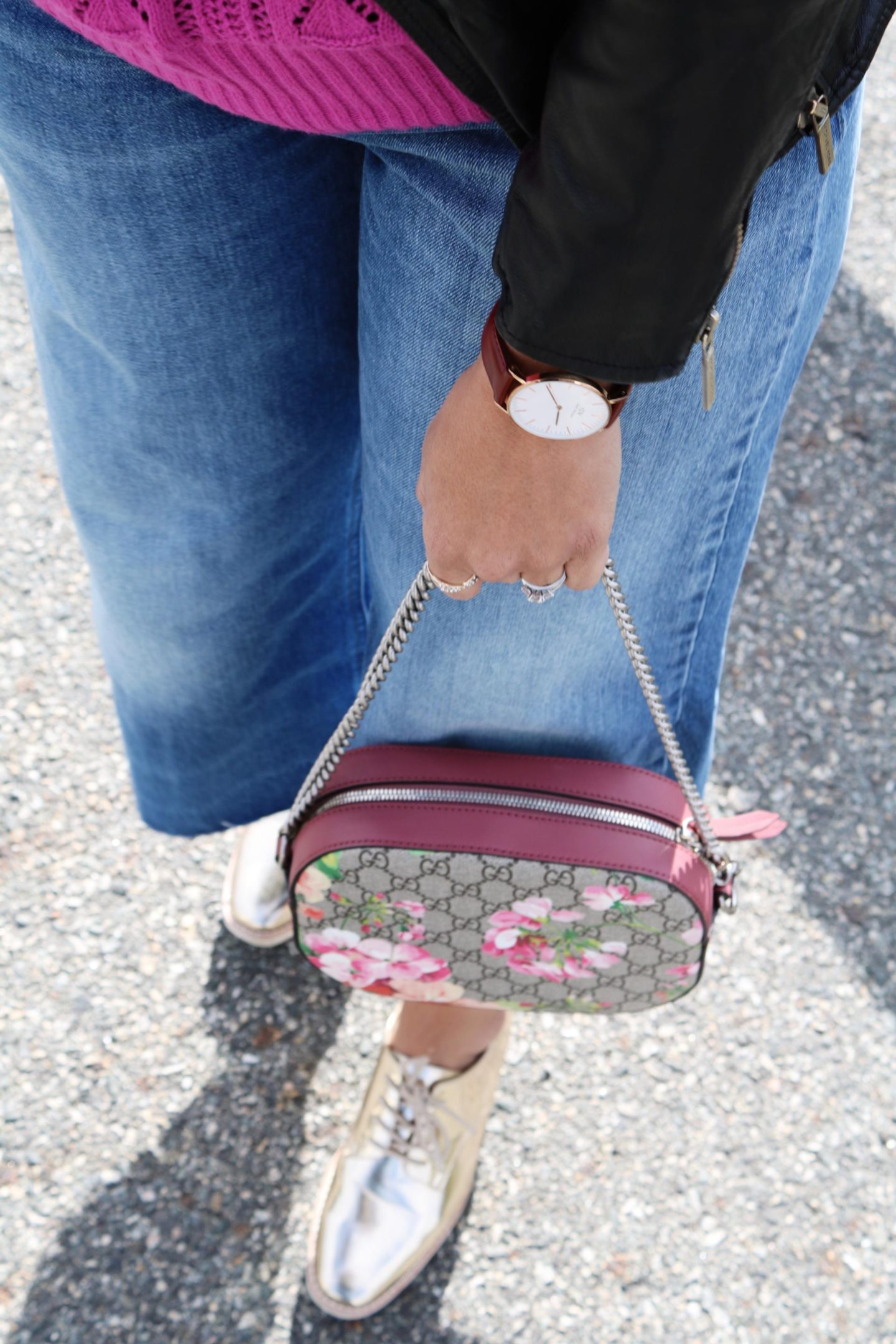 I happen to also be loving floral print right now! It's all over Instagram, but I have to say it wasn't originally a print I was drawn to. It can a challenge to make floral print look grown up, but with little hints here and there in a key piece, you can pull it off! See my last post sharing this beautiful Gucci bag with a dressier look in a floral denim Kate Spade dress!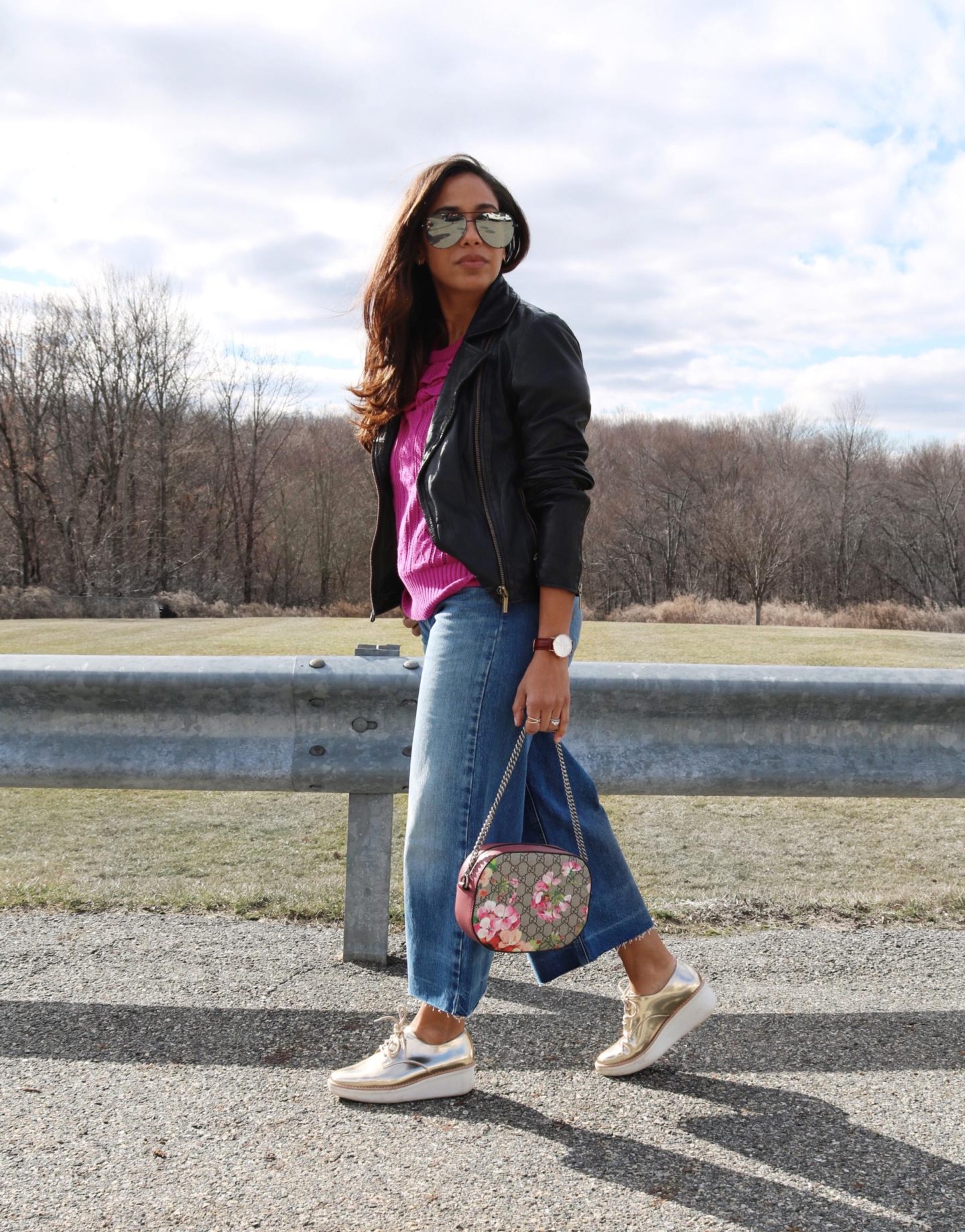 While I sometimes feel that I am too petite to pull off a pair of wide leg jeans, I love that these cropped Levi's hit right at the ankle. With only a little fringe at the bottom, the jeans feel fresh, casual, and super comfortable. I'll wear a great pair of skinny jeans any day, but having loose-fitting jeans in your closet is a must!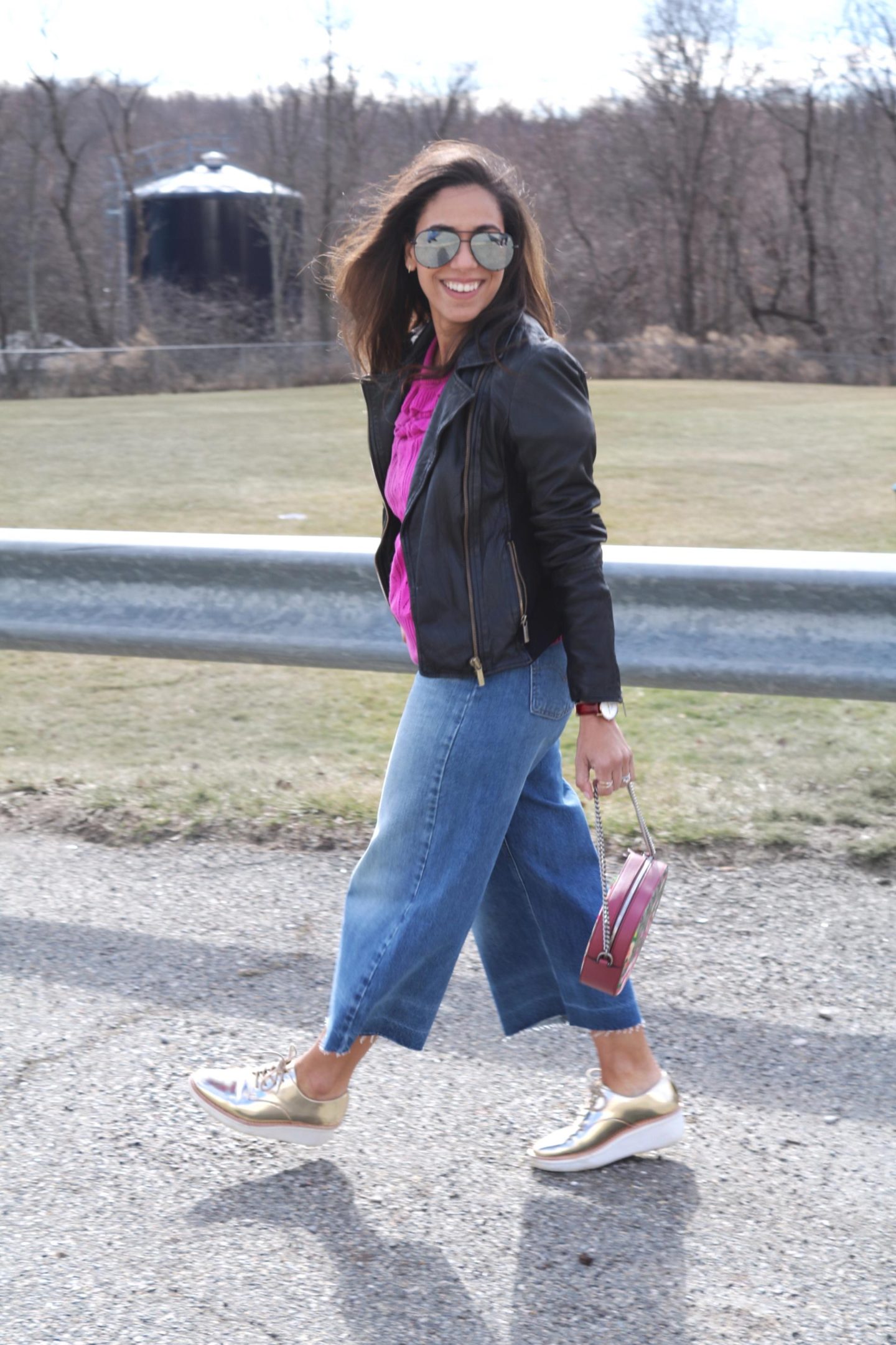 Are you a silver or gold shoe gal? Let me know in the comments! Love the look? We'd love for you to pin one of images and share your love with others! There is something exciting headed our way, and we ant you to be the first to know about it! Sign up here for our newsletter, and get in on all the fun! (Hint – giveaways, and takeovers!) Thank you so much for stopping by! 
Shop the Feature // Michael Kors Jacket | Ruffle top | Wide-leg jeans | Gold shoes | Gucci bag | Sunglasses | Danielle Wellington watch