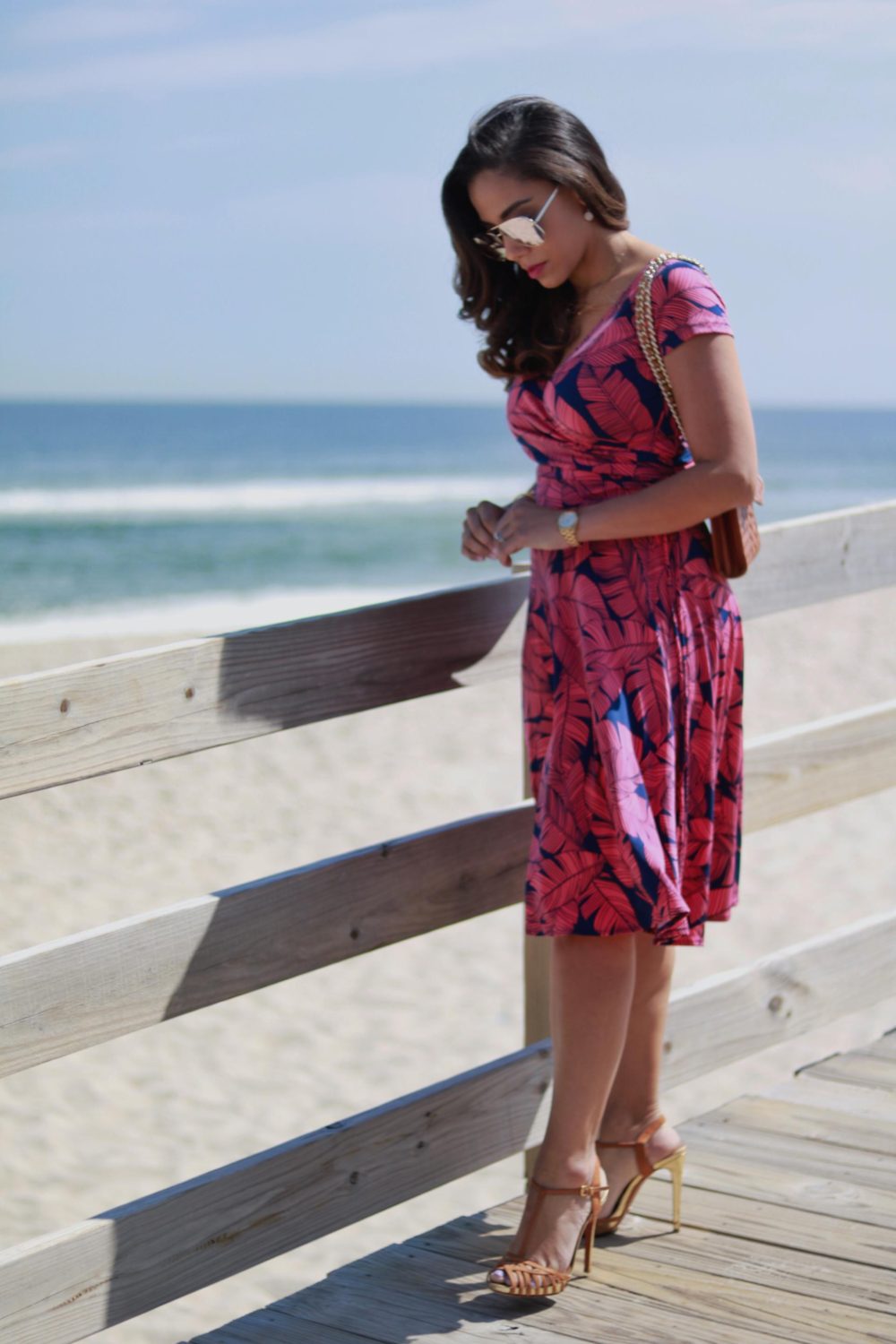 I think you'll agree with me…when you find a dress that fits you like a glove, you name it the must-have dress! Am I right? Well, it turns out that when I saw this dress, not only did I love the color and the "wrap" style that gives shape to my petite frame, but loved that it was made in "jersey" fabric. I immediately knew exactly how I wanted to style it for the season.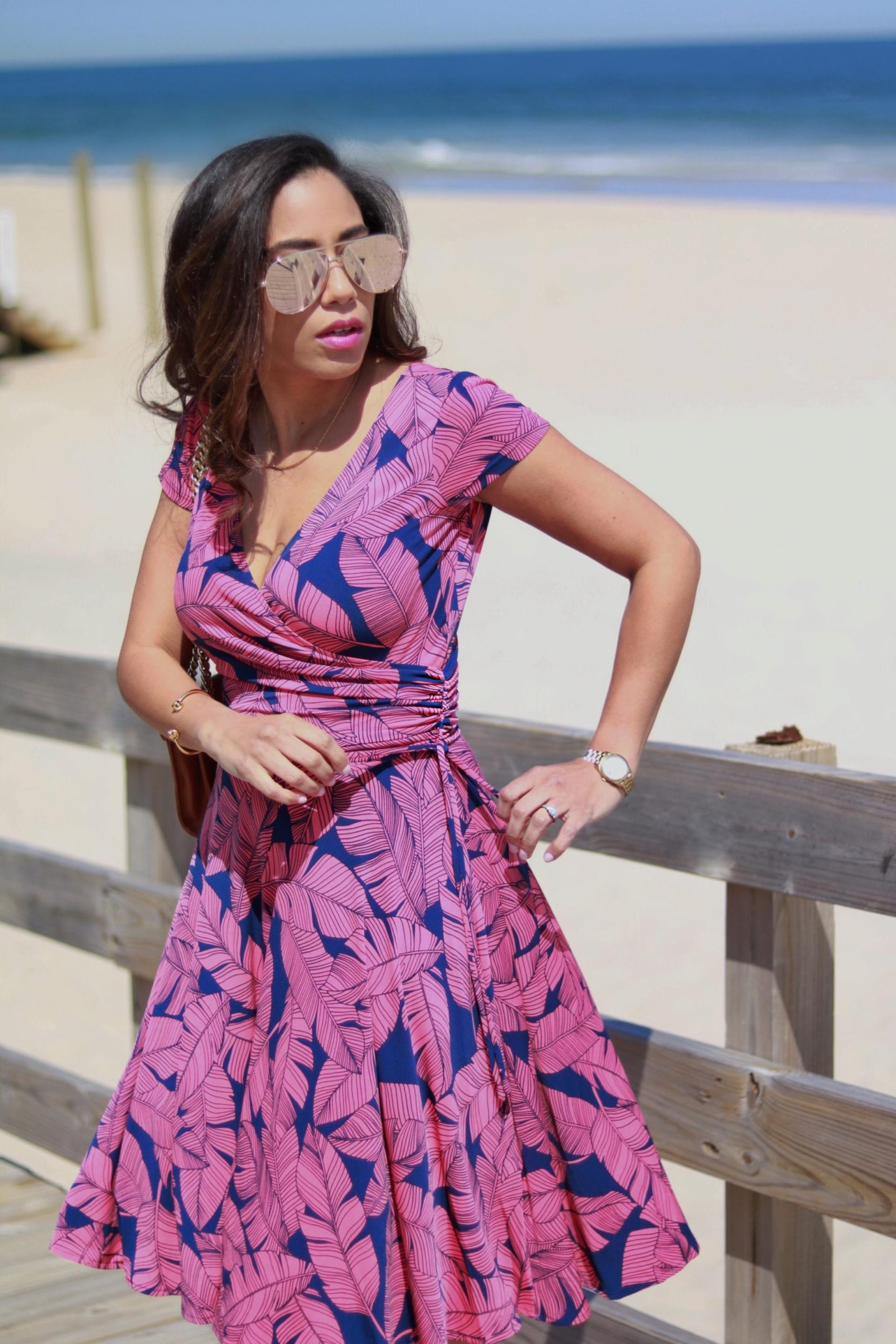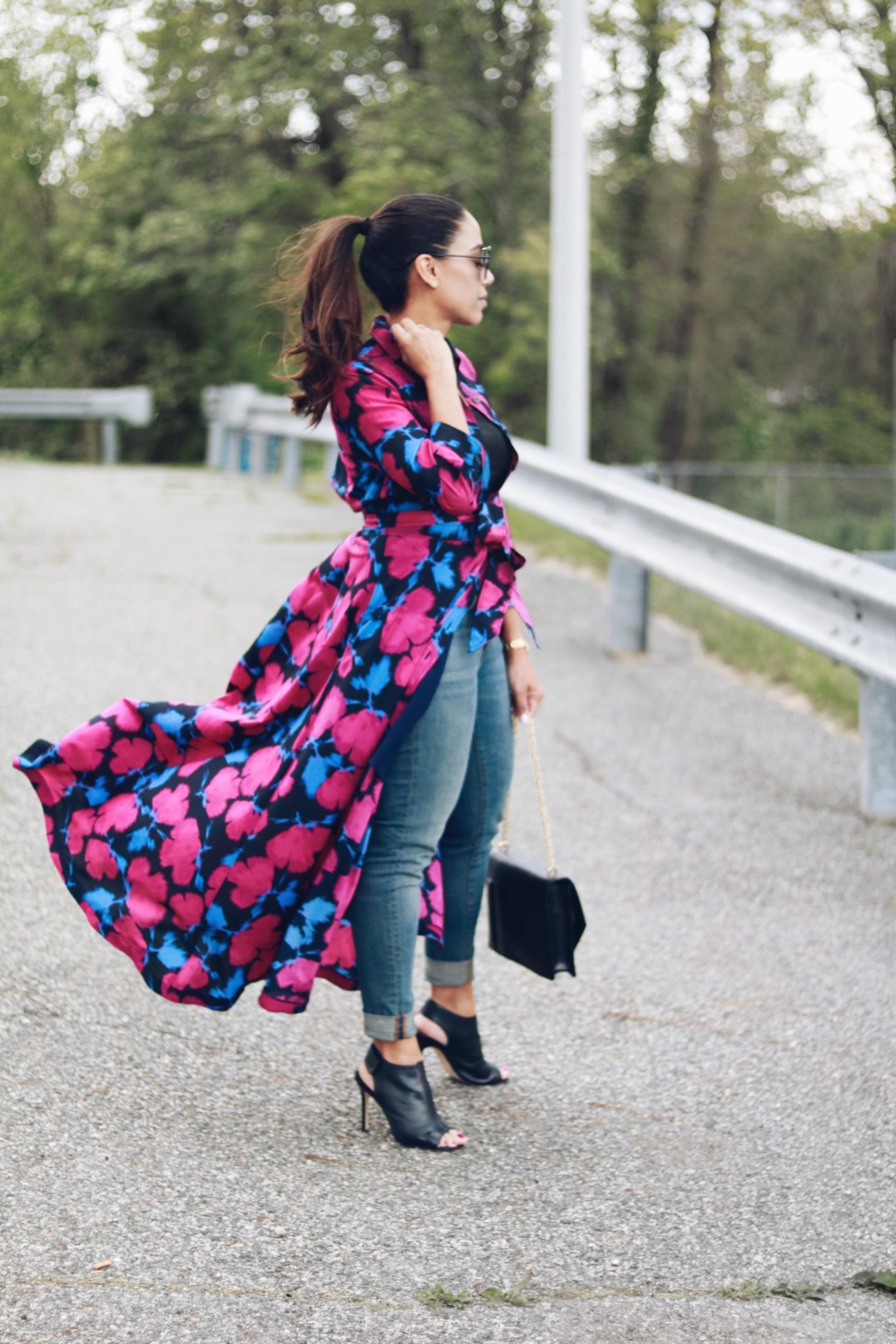 I love a great dress! Have you noticed? Pretty and girly to edgy and modern, I love how easy a dress can be to style. Not only does a great wrap dress suit every woman, but when you find the right dress made in the right fabric, it moves to the top of my list! There is something about a forgiving fabric like jersey (made with 5% spandex) that has a little bit of stretch and doesn't require too much maintenance with pressing or dry cleaning. What woman doesn't want that? And as a Mom, I honestly need the easiest thing to wear when I want to feel pretty but not make a big deal about it. 
[intense_parallax_scene size="full" background_type="image" image="6879″ imagemode="fixed" height="375″ breakout="1″ advance_arrow_background_color="#ffffff"] [/intense_parallax_scene]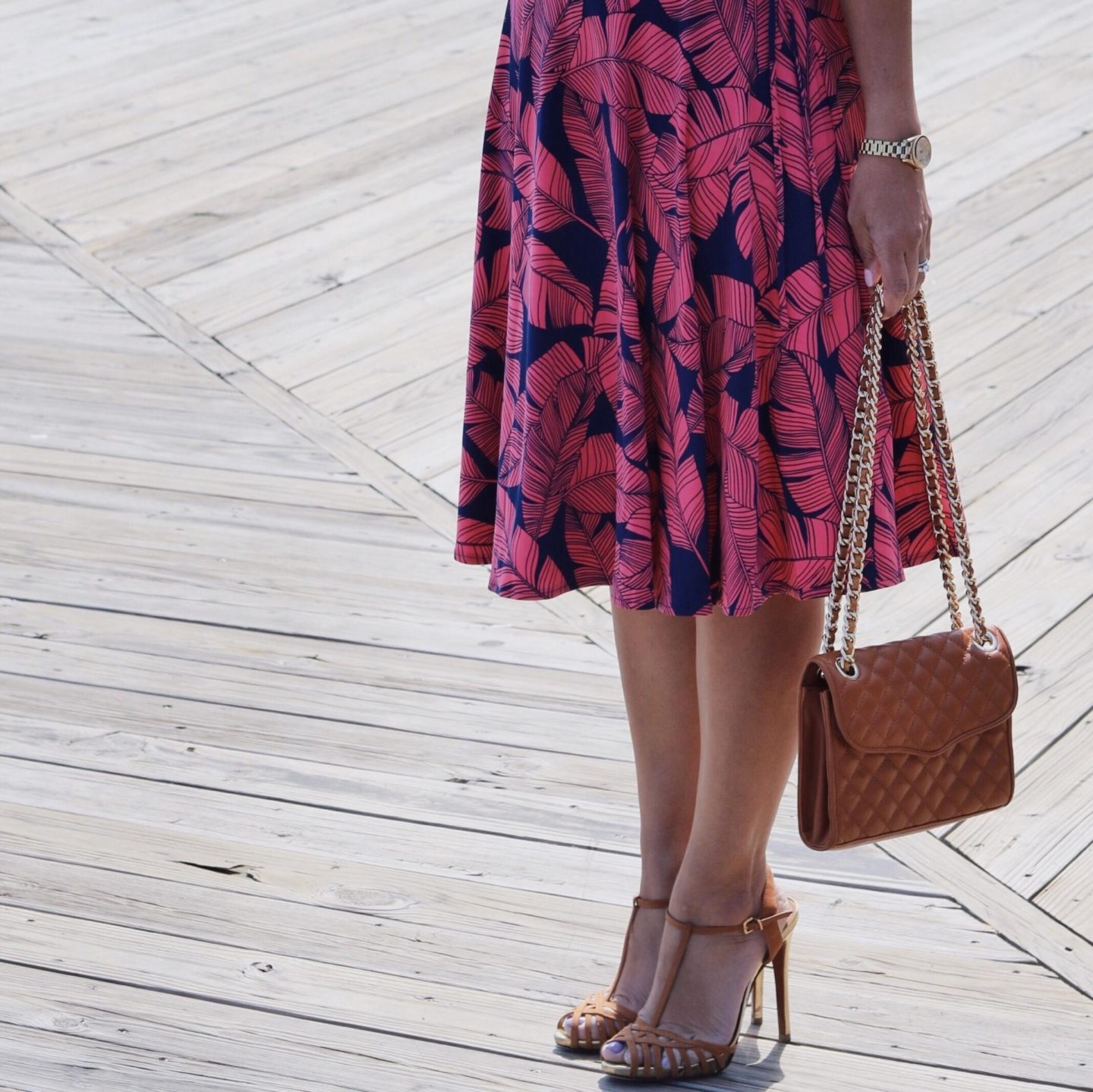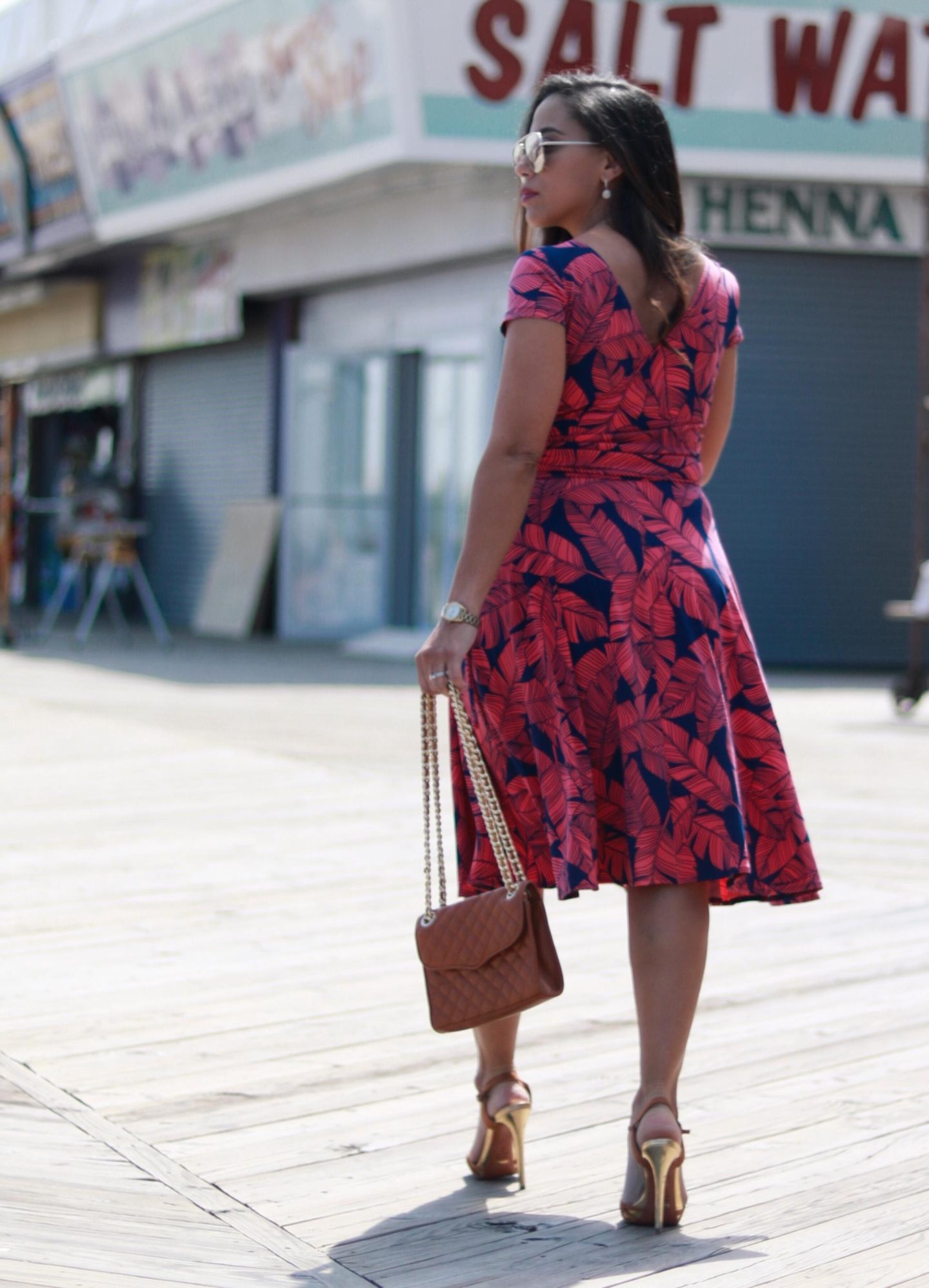 I could easily wear this dress casually with some flat sandals or all dressed up for Mother's Day Sunday brunch or a summer an evening to dinner. With these bright colors, walking along the boardwalk in Seaside Heights, NJ matched the mood of the lovely spring day. From day to night, causal to dressy, I didn't have to worry that my dress would wrinkle or lose it's shape after a long day out.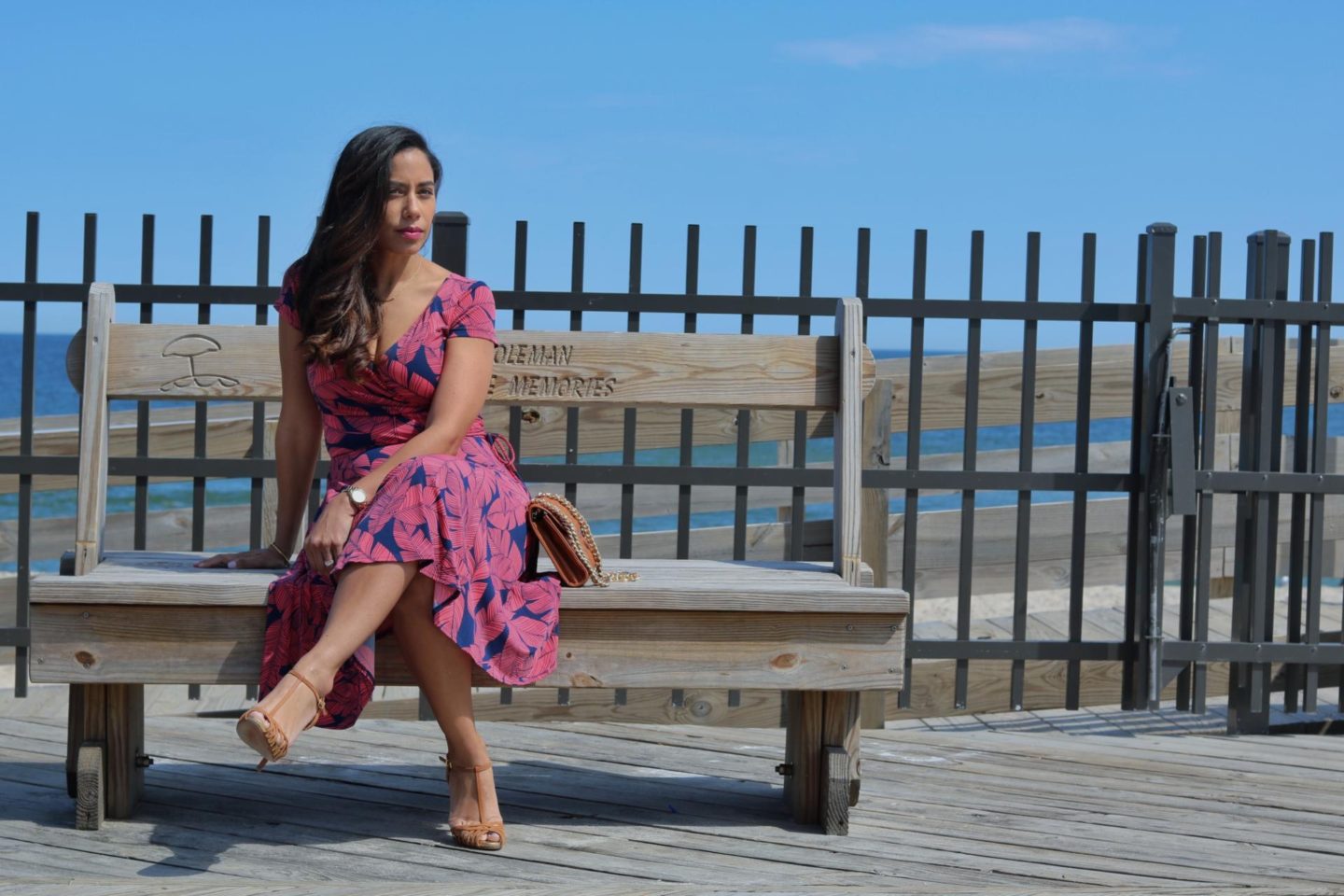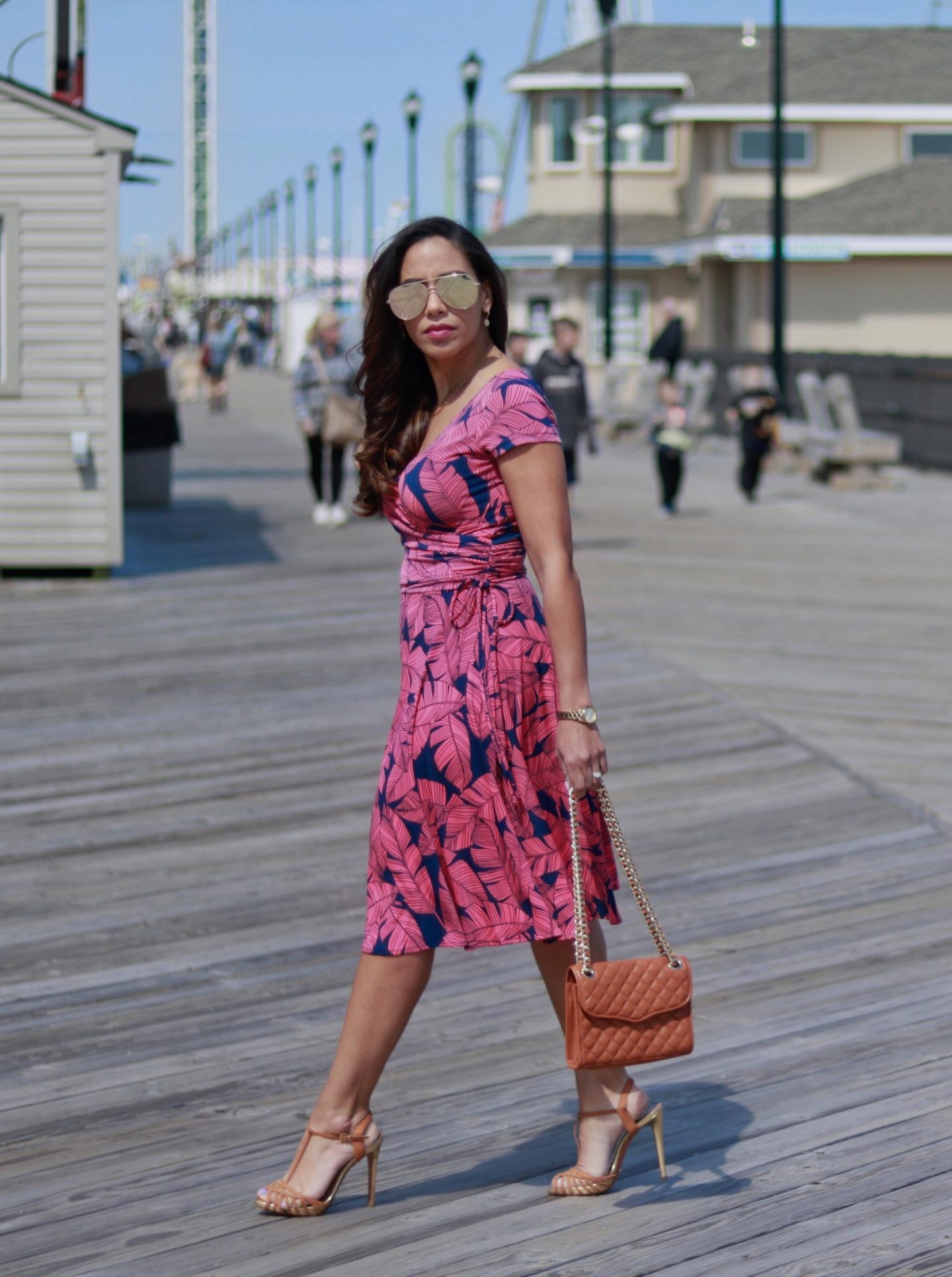 Do you love jersey fabric and wrap dresses as much as I do? Let me know in the comments below! 
Shop the Feature // Maggy London Chantal wrap dress (20% off w/ code JESSICA20) | Schutz heels | Rebecca Minkoff bag | Quay High-Key sunglasses
Thank you to Maggy London on partnering on this post.