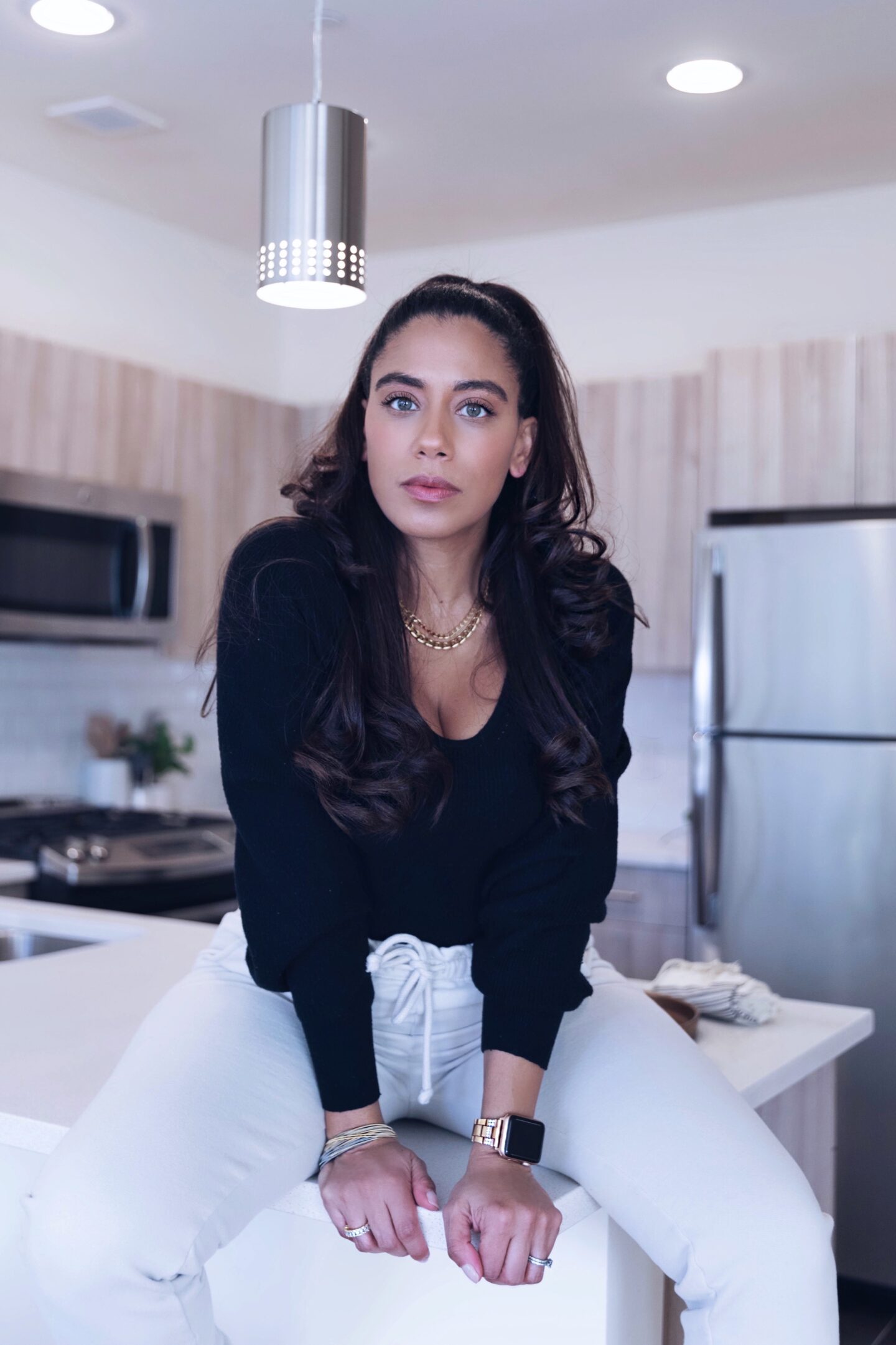 Six years ago today in 2015, I sat down on the living room floor with my laptop and started this blog writing about shoes. Christian Louboutin heels, to be exact. And yet the reason I was writing had nothing to do with shoes at all. It was the beginning of an escape from grief and return to myself all in one. Four months earlier I had lost my daughter at 34 weeks pregnant, and the whirlwind of mourning her loss and rebuilding my life led me to being home on maternity leave taking pictures of clothing flat-lays and trying to figure out how to write code to enhance my website's theme. I hadn't been on any social platform other than Facebook at that point (by choice), so I dove deep into everything else all at once – Instagram, Tumblr, Twitter, Pinterest, and Snapchat with This Season's Gold being the name I had chosen for this personal brand to represent how we can still find joy despite the changes from season to season in our lives.
It was in 2007, in fact, when I actually started my first "blog" (obviously, not this one). As a theatre teacher, I wanted my students to keep acting journals, so I created a site dedicated to each of my classes for them to submit their weekly journal assignments. The first blog that ever inspired me about "blogging" and that I followed religiously was J.Crew Aficianada. I was always thrilled to find secret coupon codes to my favorite brand as that what the main purpose of the site at the time did. And while my love of fashion, beauty and travel always collided in my theatre work, it never dawned on me to have a blog dedicated to my own love of that lifestyle until there was a genuine purpose to do so.
Much has changed in the past 6 years online, and it became easier for me to tell stories with pictures  and video solely on Instagram as the platform evolved. That, and having the time to write (and teach) along with having the patience to update my website wore thin through this pandemic. But as I look back now, I realize that this is such an important platform to have – a) because I own it and b) because it's a space to truly build a community for and of women who are seeking real stories about being a mom, a wife and a woman in the world we live in today with all it's trials and tribulations while wanting to still feel beautiful doing it.
If you ever wanted to start a blog or on the cusp of doing so, here are some early lessons learned:
know why you are doing it. Don't start it for the money. I didn't even know I could make this a business at first, but since I began I have been blessed to work with some of the greatest brands  that I truly love.
know how much time it actually takes to write an article, plan, shoot and edit photos and then put all of that content together in a post that must makes Google happy with SEO titles, etc.
know that you have to have a plan for the PLAN and a plan for the PROCESS and a plan for the PRODUCT. Each of those steps needing very different things. This all takes time. (See above).
know that you don't need the best of everything to get started. No fancy laptop, camera or lighting, or even another person. Just you, your purpose, your stories, and any camera or phone will do.
know that the most important part of blogging or becoming a content creator at all is just to start. Just start.
If you've been here before, Thank you! And if you're new, Welcome! You can get a sense of what This Season's Gold is all about right here. I'm happy to be back. More to come very soon.
P.S. If you ever wonder about where a product is from, my thoughts on a brand, or travel experience or product that I share here, I will always link it or you can ask me in the comments. ;-)

photo credit: Geri Torres