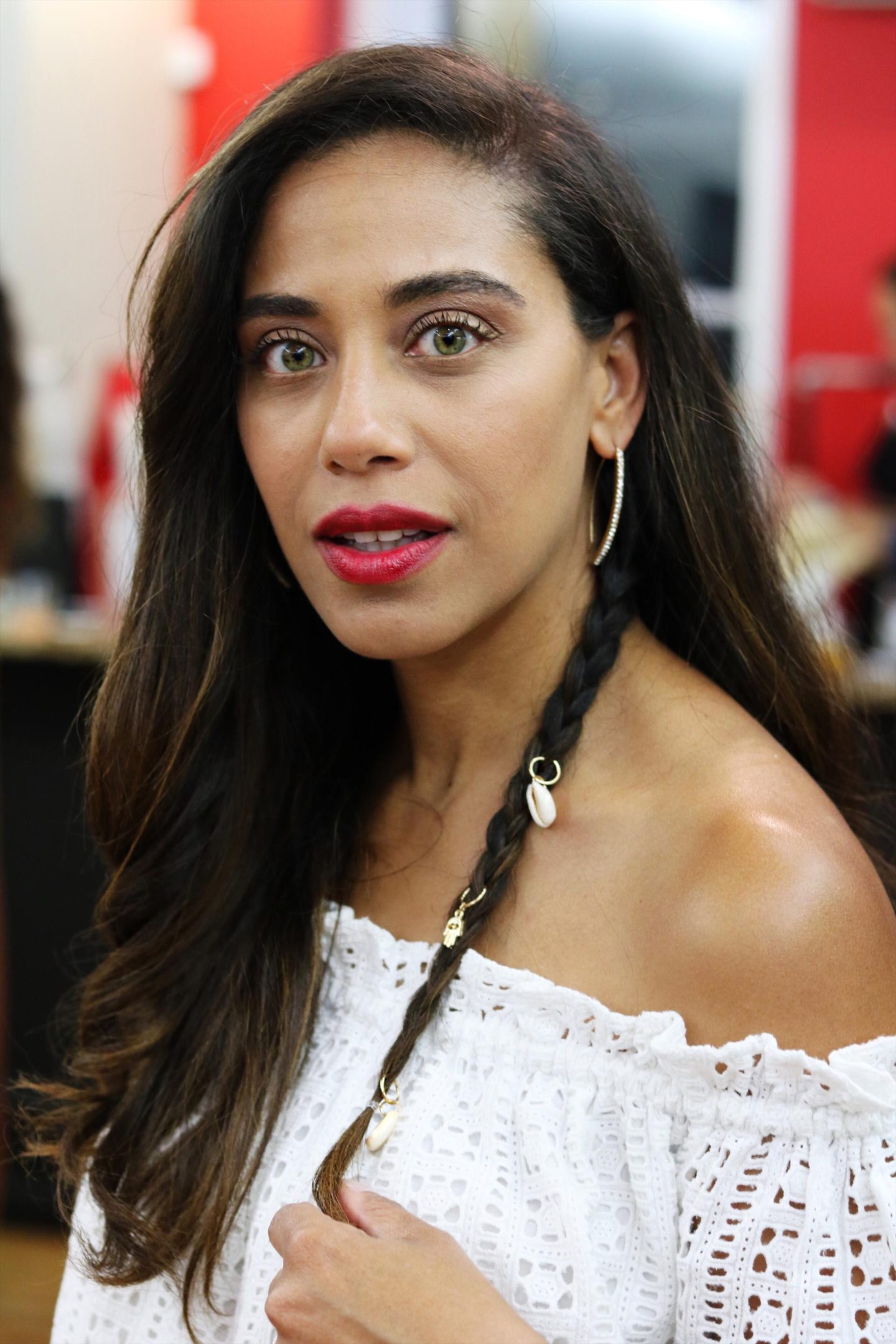 I can't believe I am writing these words (for all the times I thought I would never do it!), but we are officially LIVE with our first video on YouTube (check out our short video below or right here)! And there is no better way than to start by sharing one of my favorite events to have hosted this year with alba Boutique! If you were able to attend the event, you know it was raining and the unusual weather was bookended by sunnier days. But that did not stop many of you who came out and enjoyed some bubbly and snacks while getting your hair braided and enjoying the company of the women and men who stopped by to support This Season's Gold and alba Boutique in Hoboken! Thank you!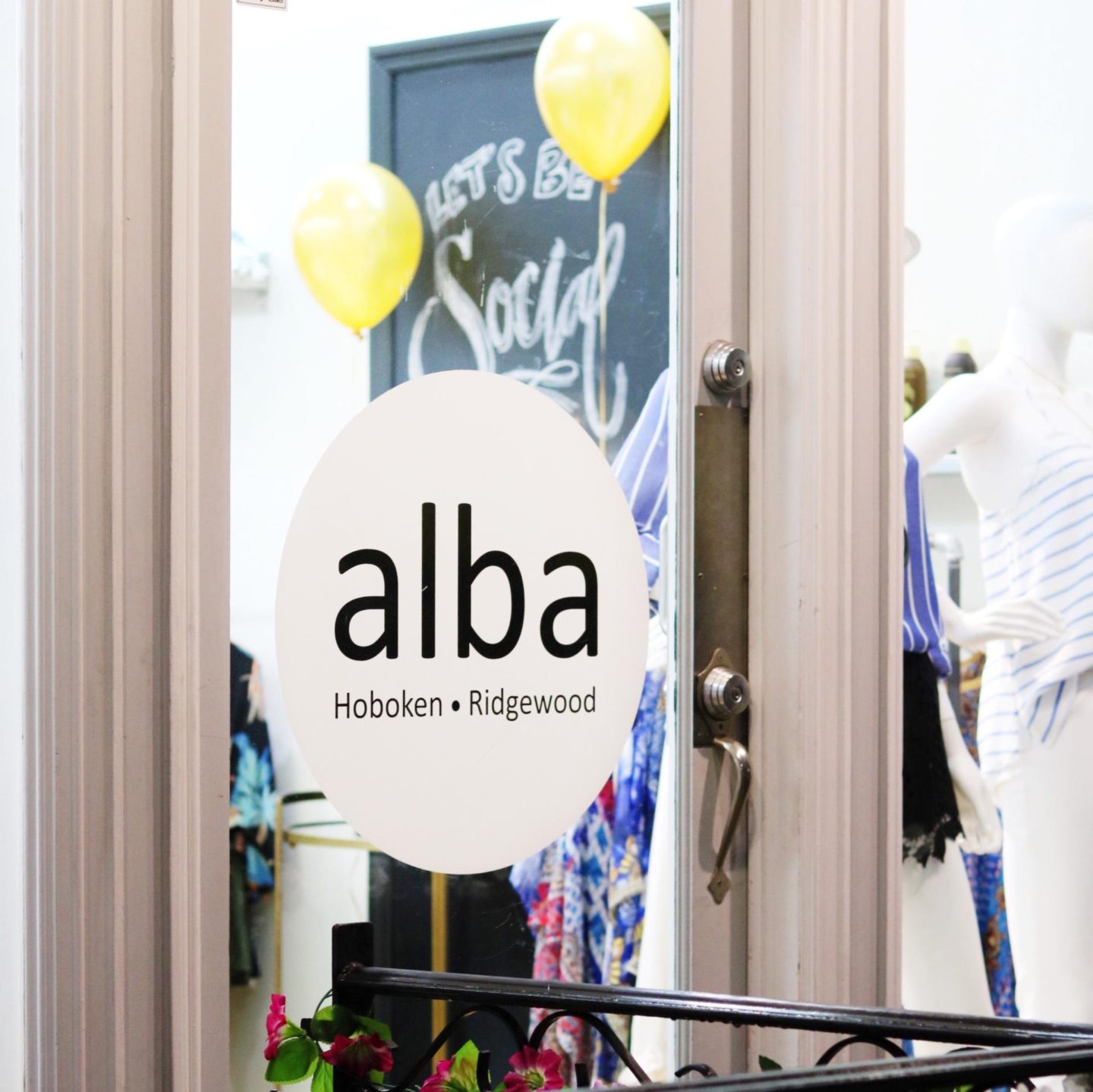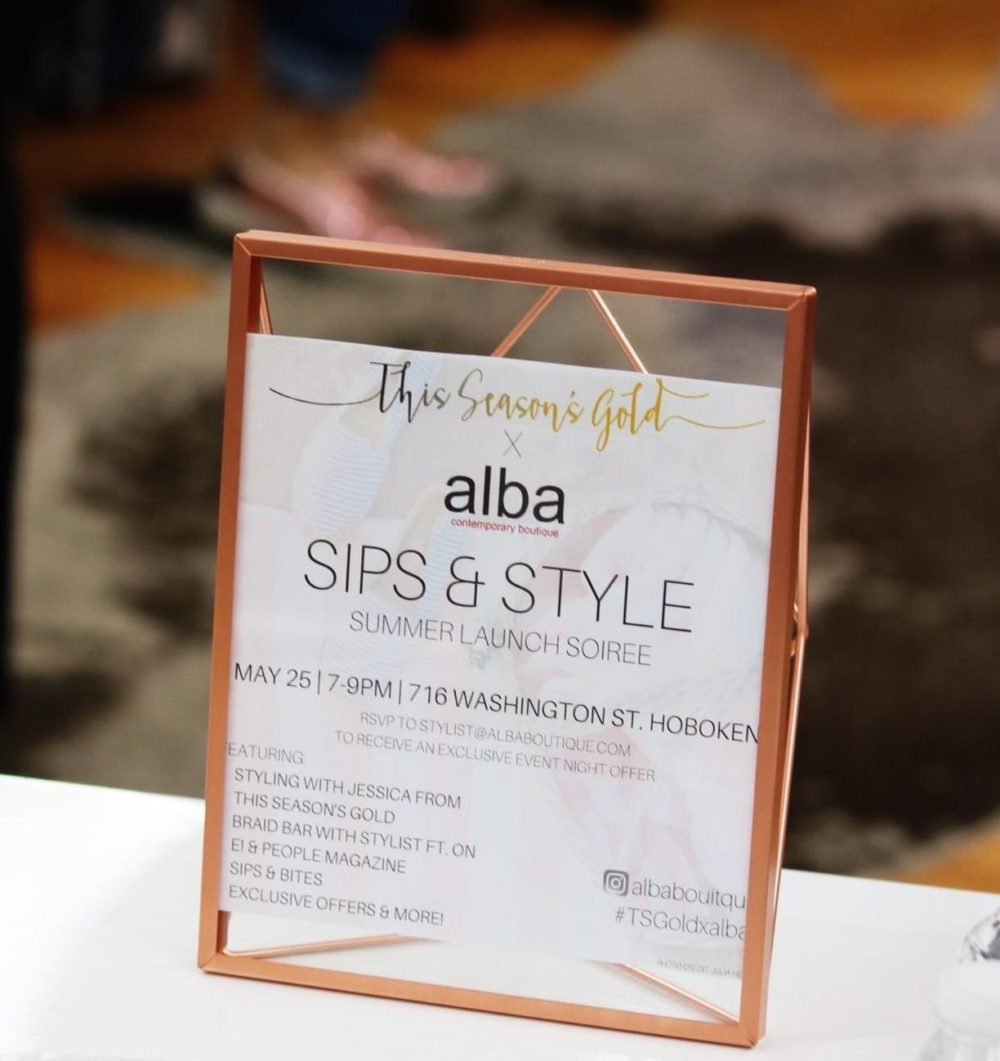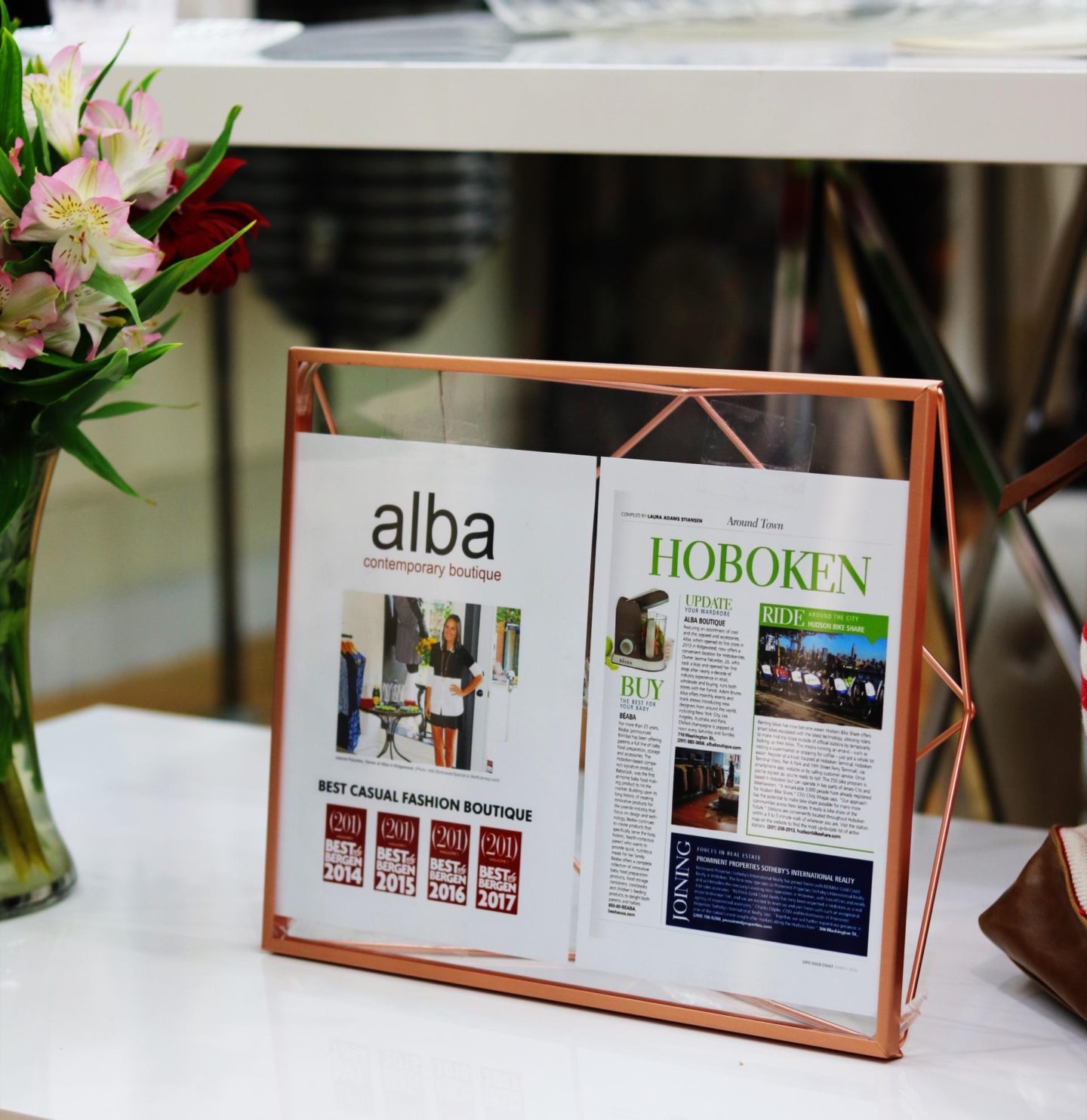 What I love about shopping small boutiques are the attention to detail that is in involved in catering to the customer. I know that when I go into alba Boutique, I am met with a kind smile and an array of choices for whatever I may be looking for, whether that be a dress, leather jacket, sunglasses, handbag, jumpsuit or jeans! You'd be surprised how much such a small space can offer! I not only found this gorgeous peach jumpsuit here a few weeks ago, but then within 5 minutes of walking in saw this beautiful white off the shoulder top, perfect for the summer bbq's, (similar here and love this one too) and had to wear it during the event!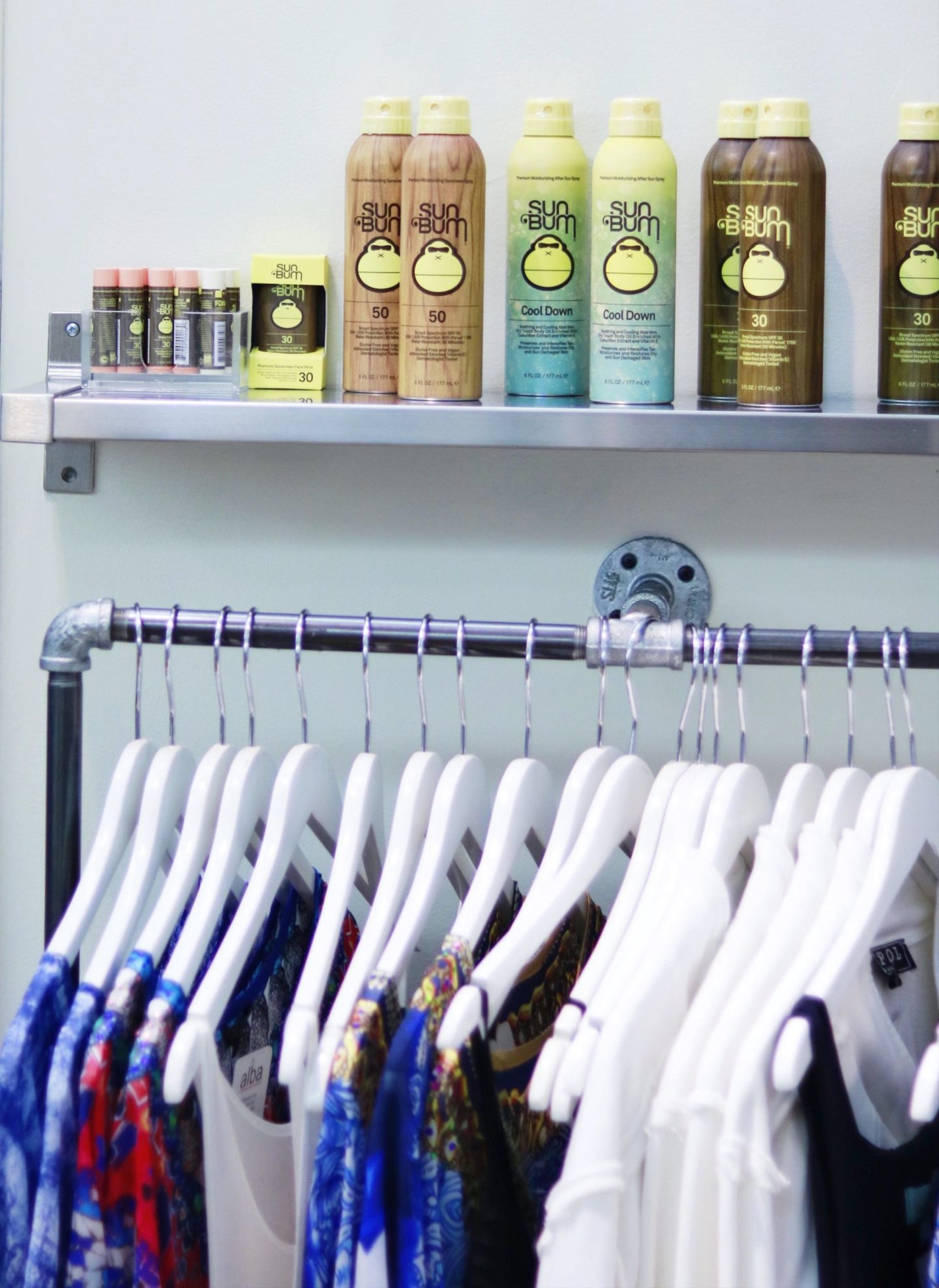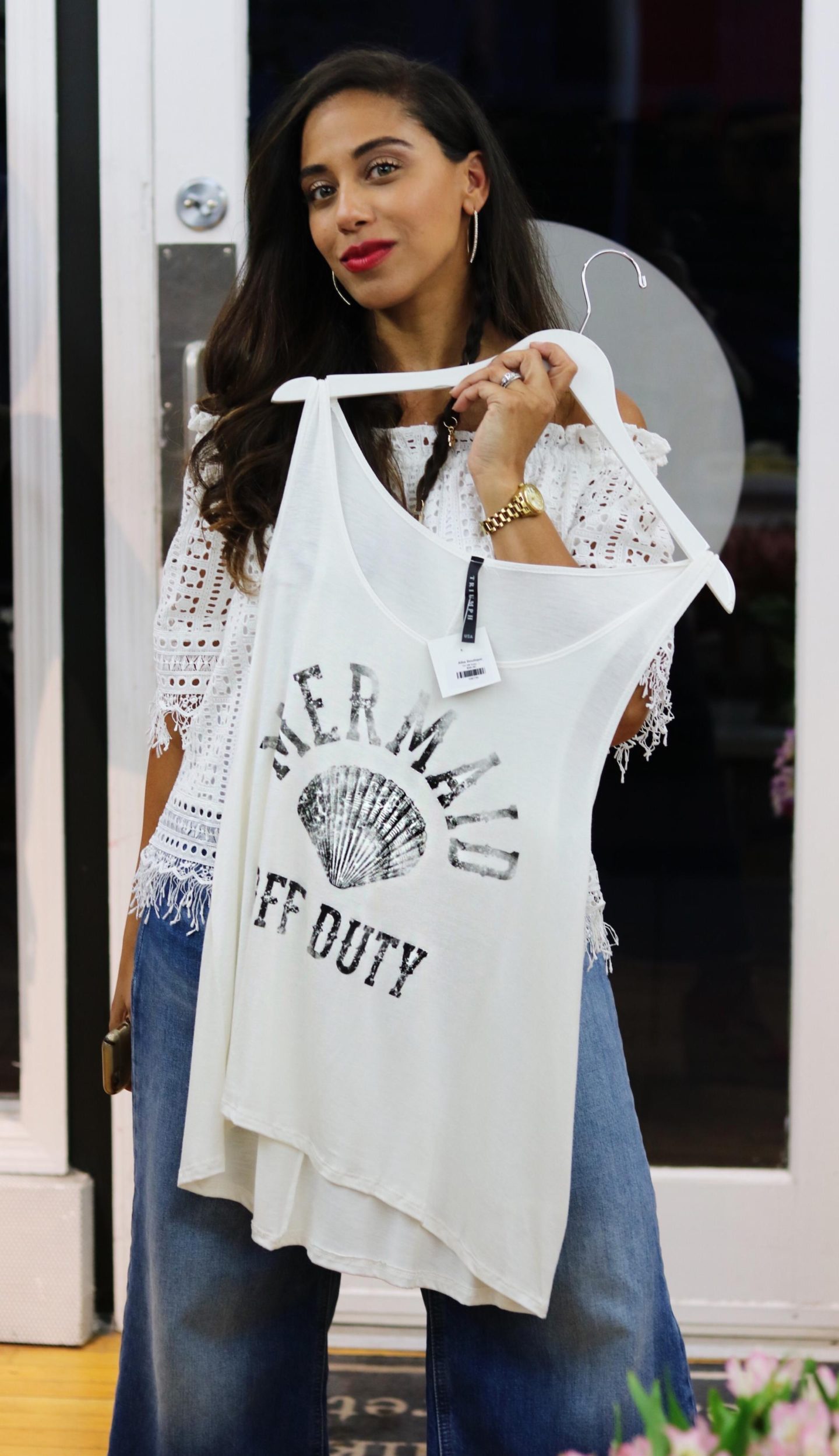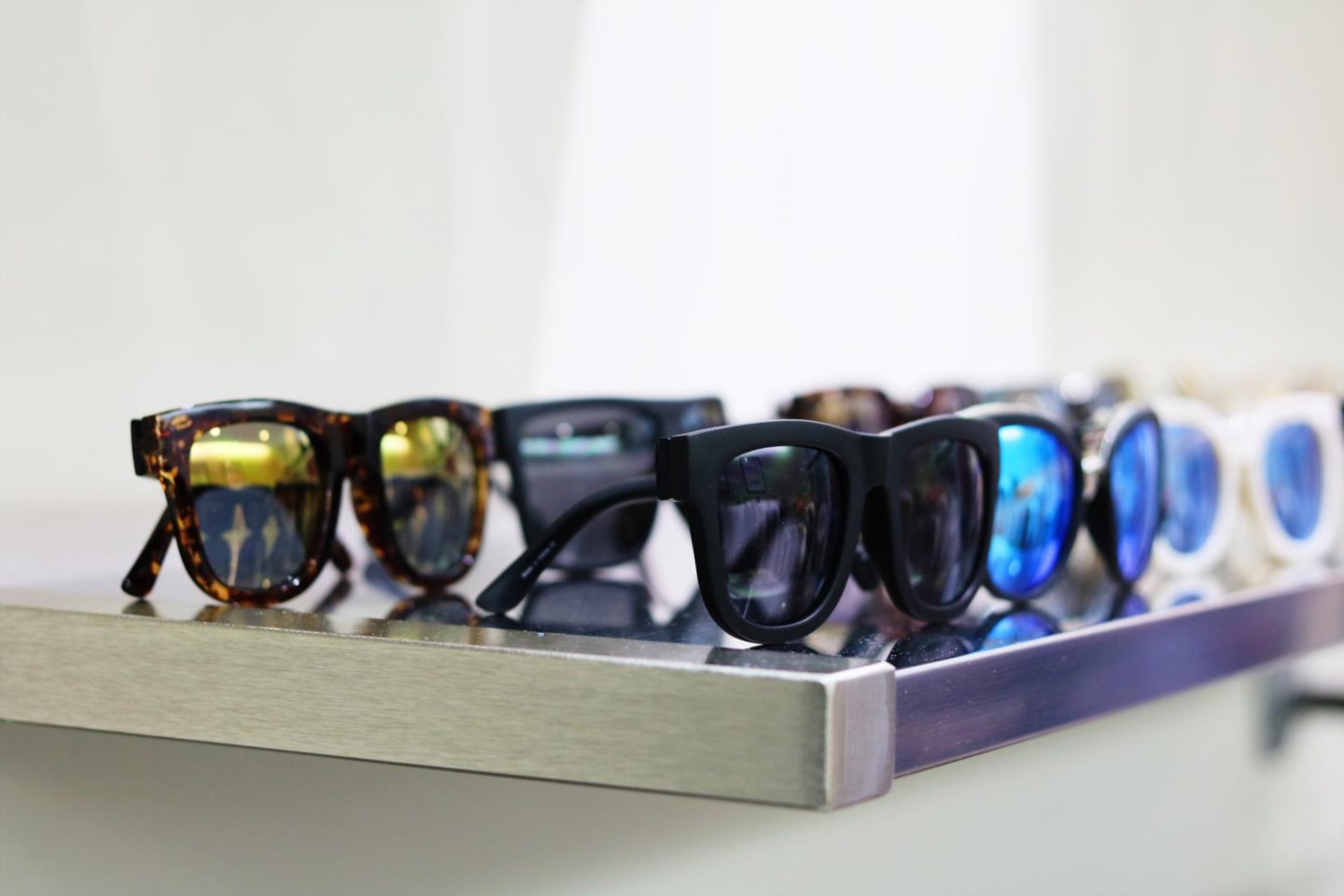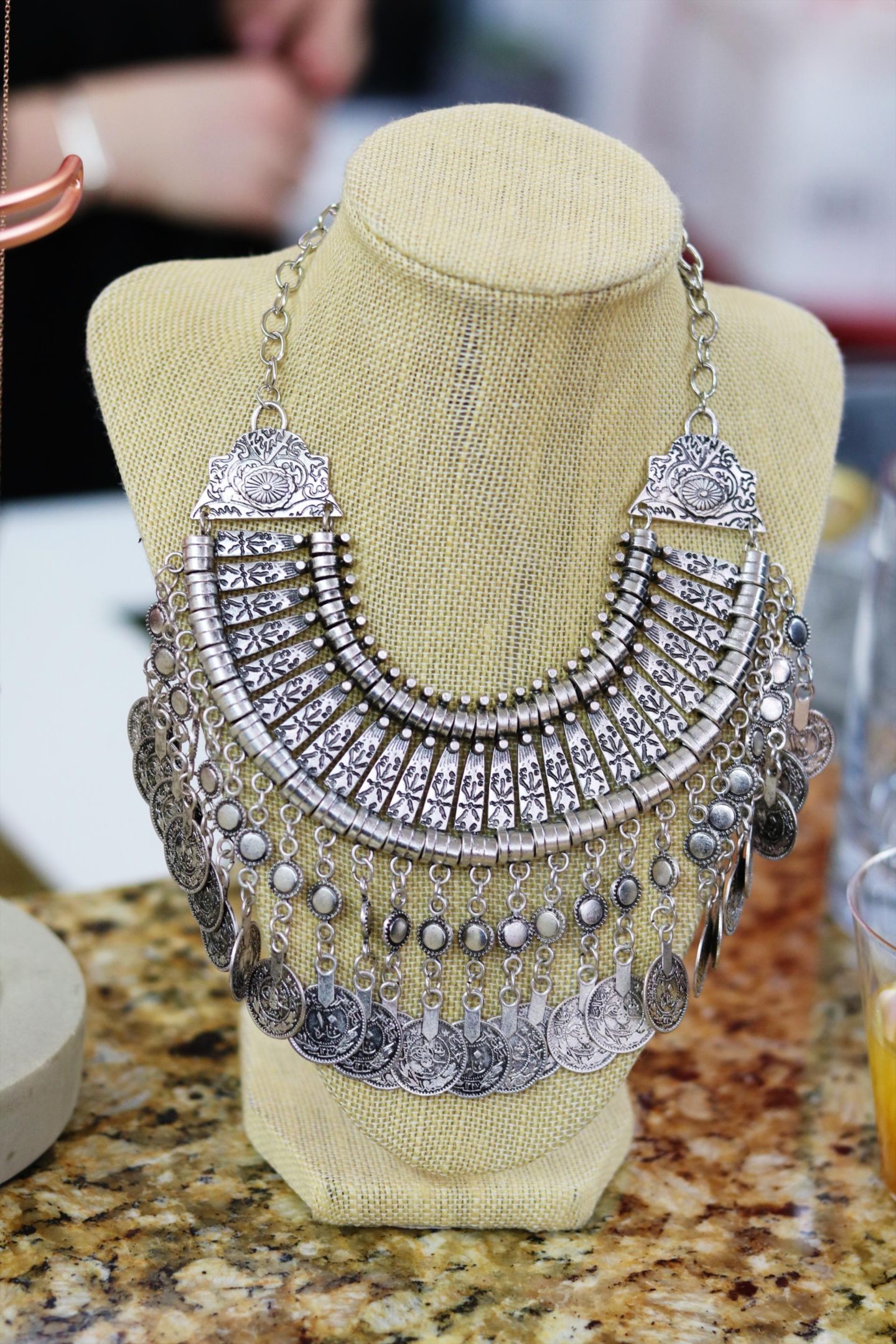 What made this event even more special is that my hairstylist and friend, Catt Nunez (follow her on Instagram!), hosted a braid bar and it was such a hit! What girl doesn't love a fierce braid to wear for a summer weekend?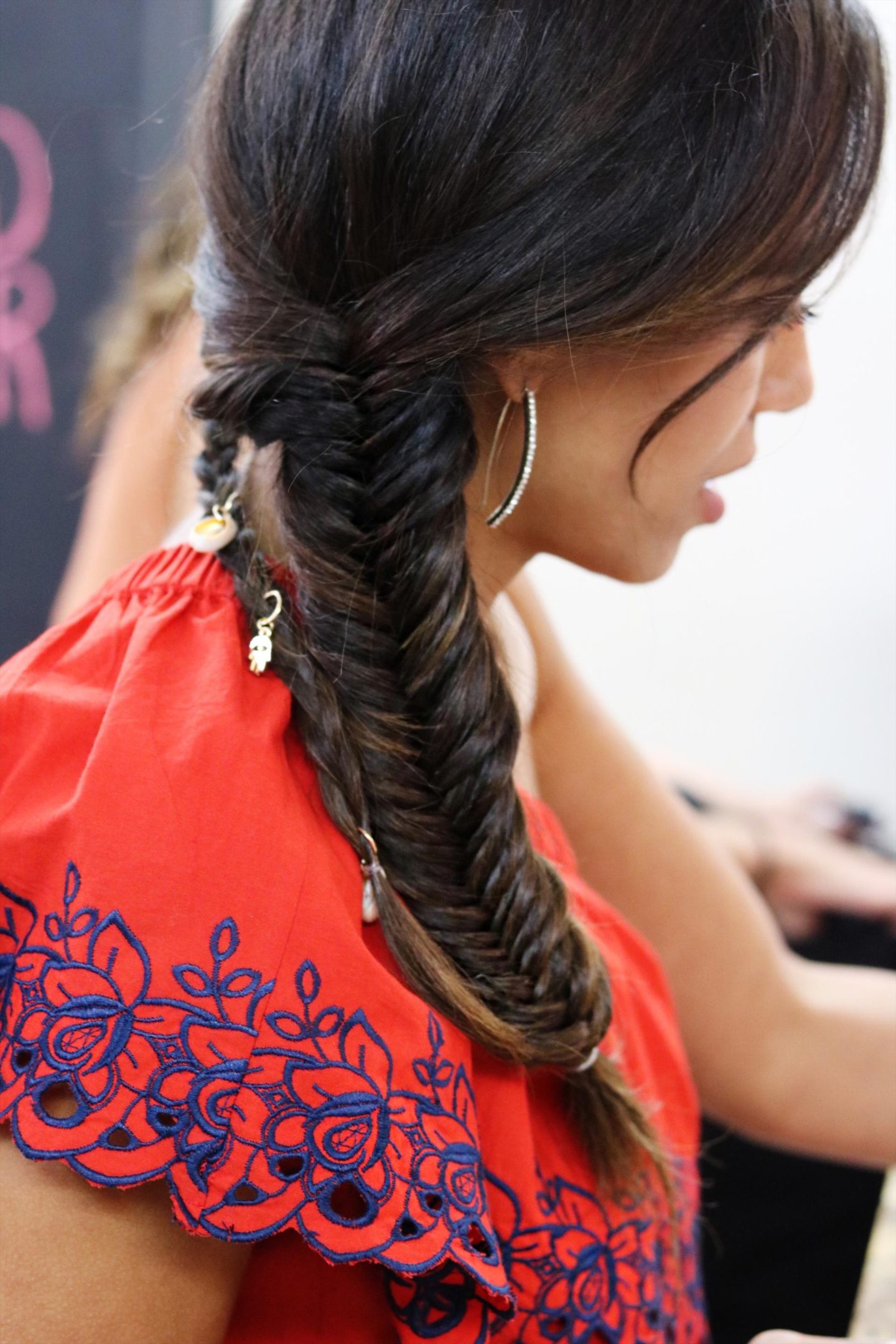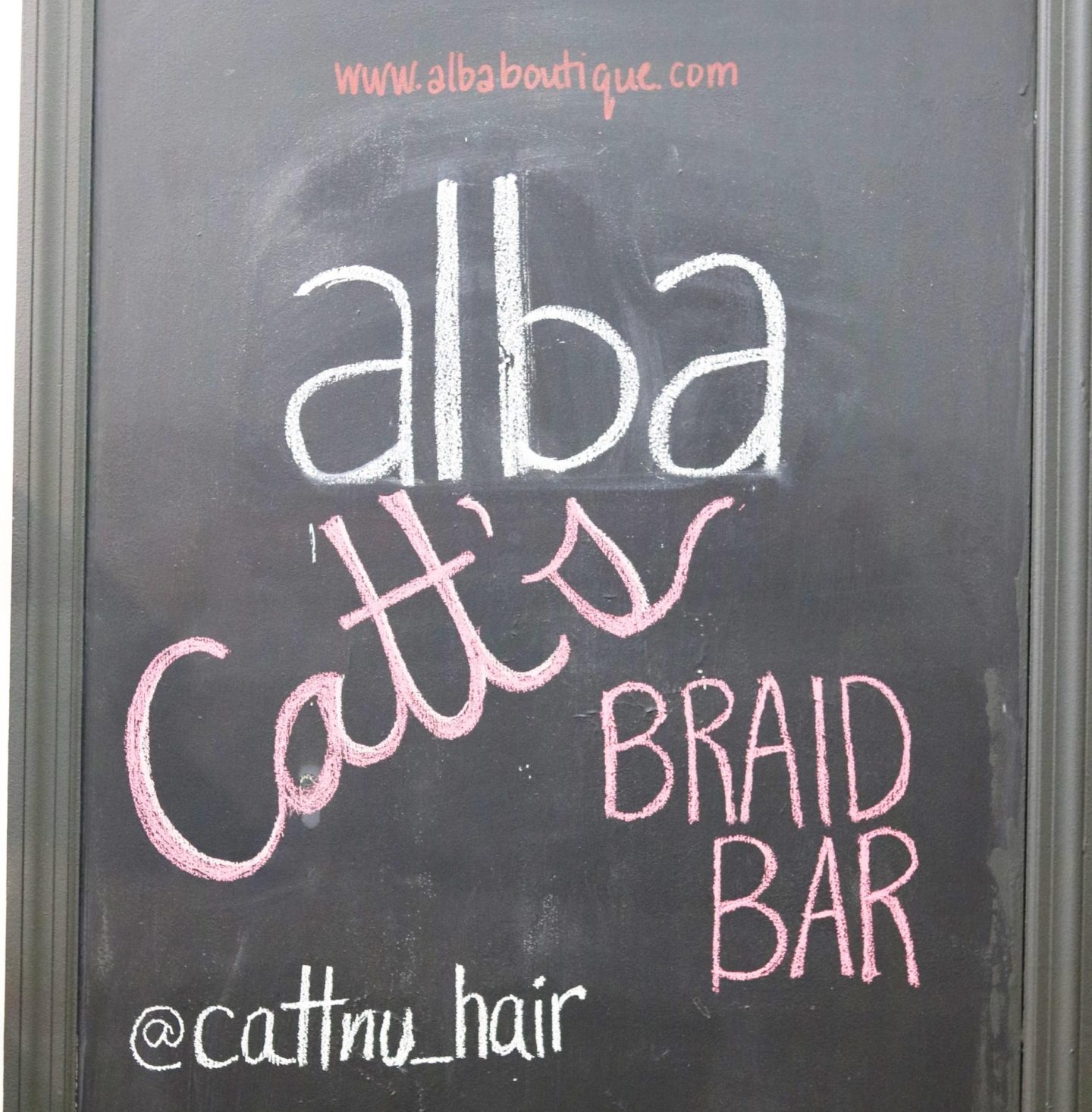 Jeanna, the owner of alba Boutique, is such an amazing women. Her hard work and dedication makes her such an inspiration and is the truest form of a #girlboss! Her boutiques are in Ridgewood and Hoboken, NJ and now in Wellesley, MA – so you know she knows what she is doing. Learn how we met in our video below!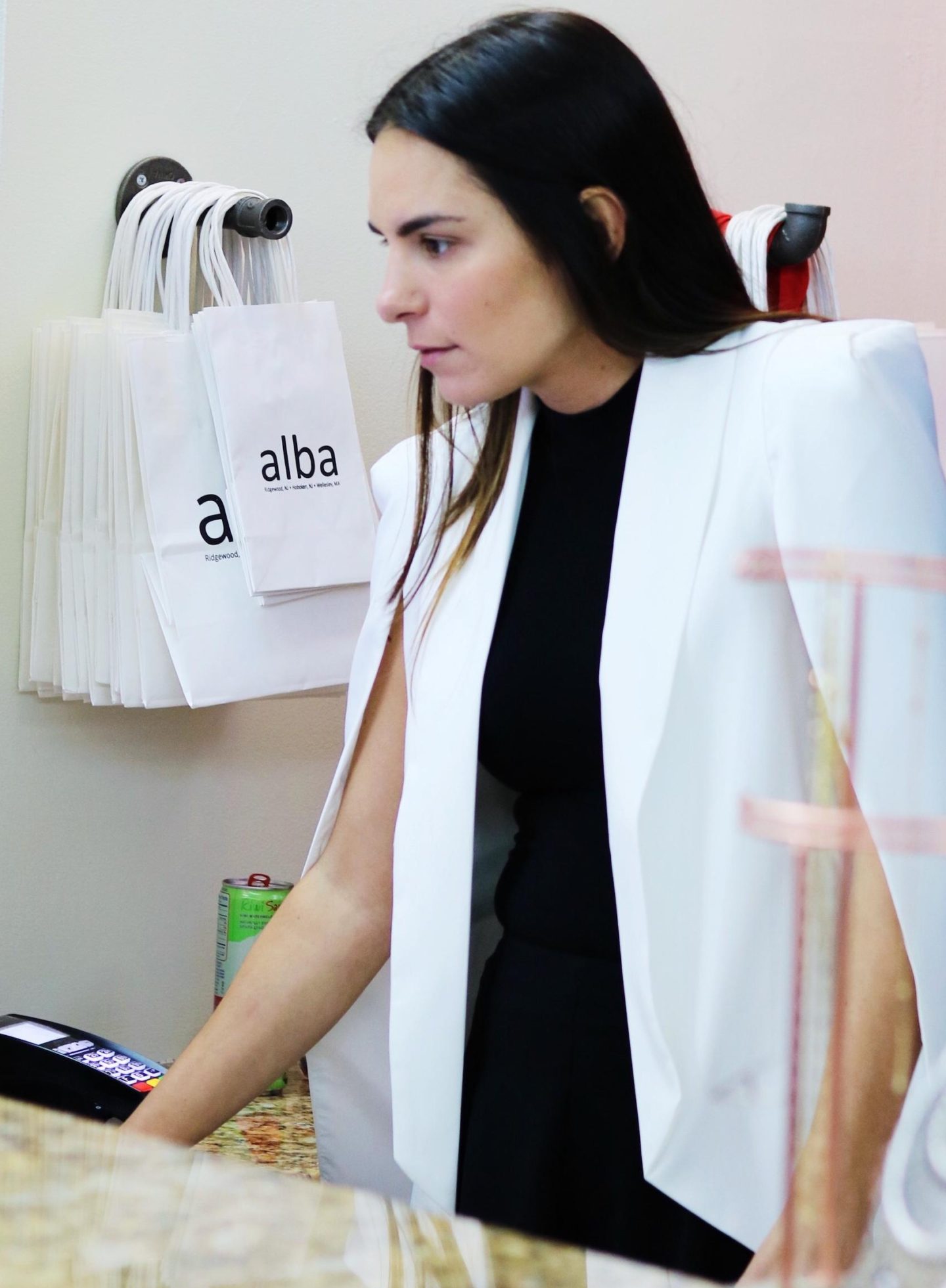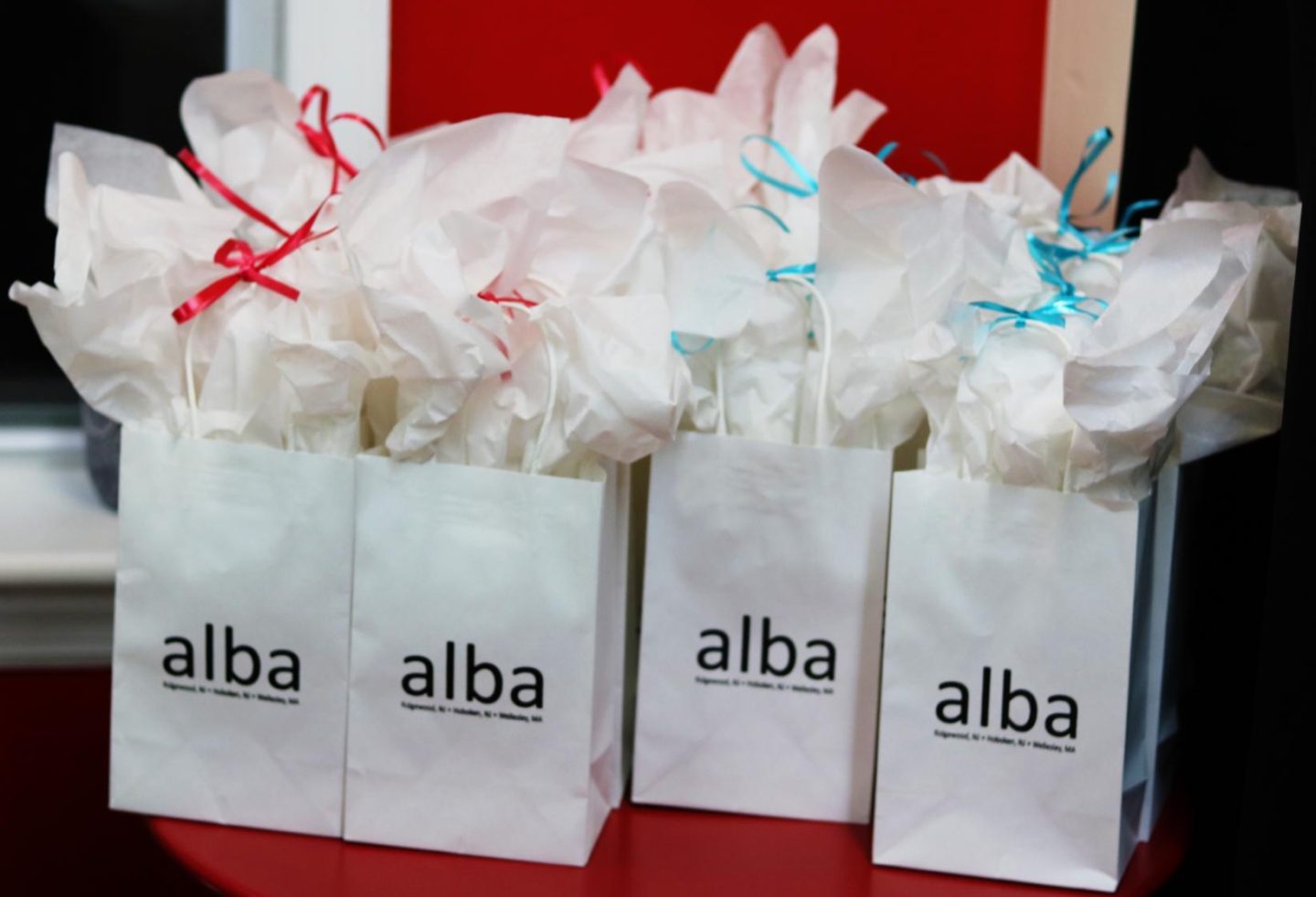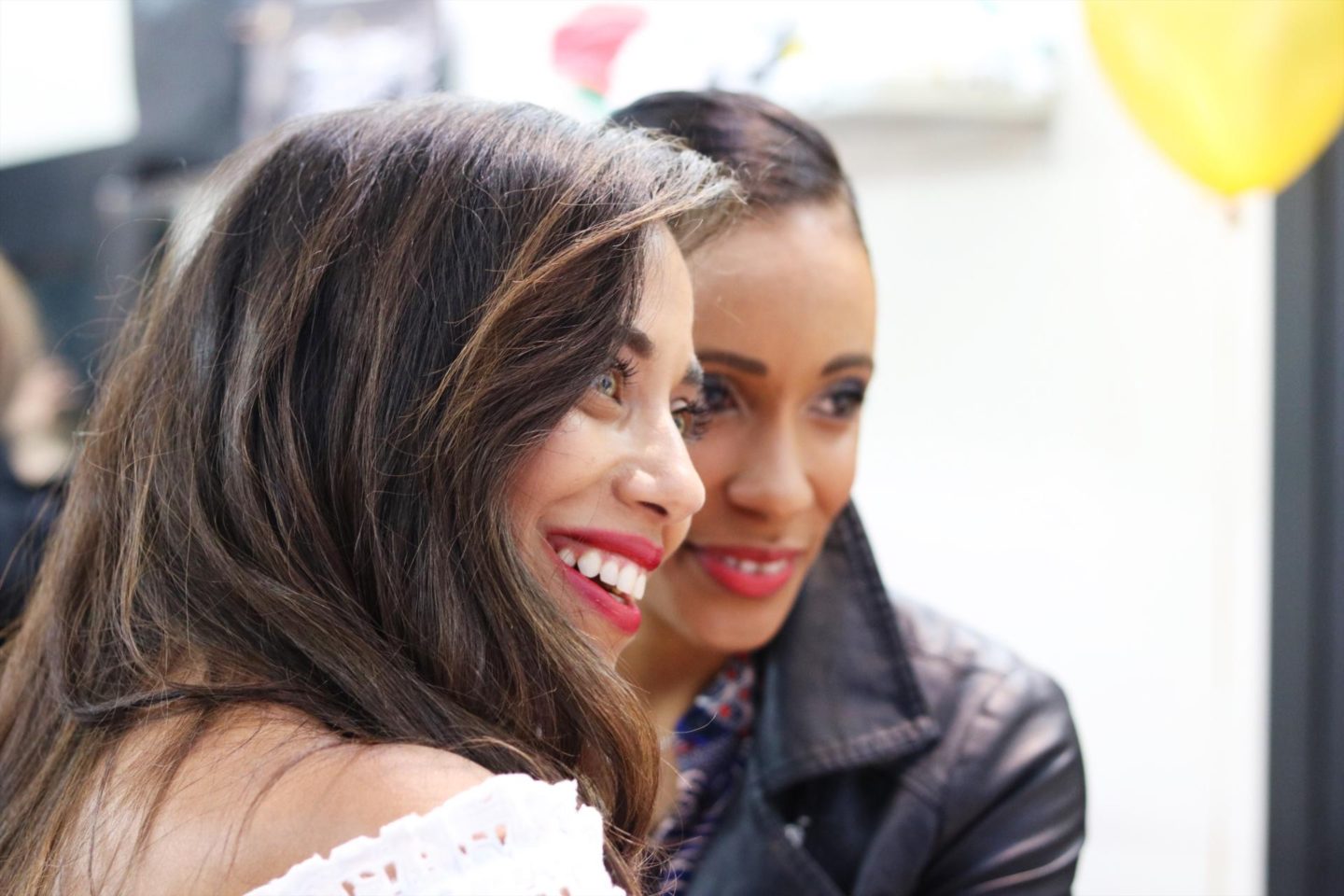 If you've been following me for awhile or just new to my page, THANK YOU! Thank you for reading and stopping by! I would love if you would SUBSCRIBE to my channel, as I only hope to continue to grow and create great content that will inspire you as we move forward together in this journey of fashion, motherhood, travel, beauty and so much more! 
Leave a comment, give us a thumbs up, and comment to let me know what would you like to see from This Season's Gold in the video content world!