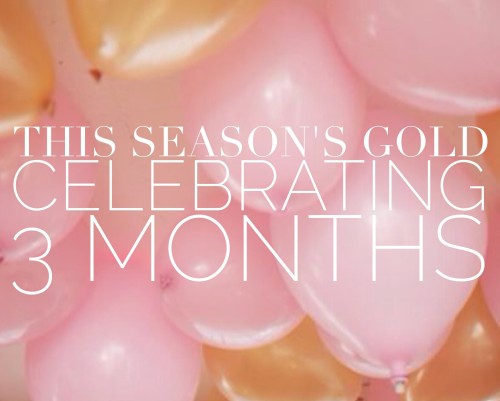 Happy Wednesday! I cannot believe it has already been 3 months of writing and sharing This Season's Gold. So many of you have been so kind and generous in connecting with me through this platform, and I am so grateful to each and every one of you. Truly! When I recall the time I was in a dark and sad place in my life after losing my daughter, I didn't want to care about looking or feeling good ever again. I believe I actually said those very words to my husband at some point. I would go to the mirror and shake my head disappointed at what I saw, and yet so unmoved to try to look or feel better. I wanted winter to last all year long. I wasn't myself. It wasn't until I was able to take a trip to Hawaii that my son's smile and the warmth of the Pacific sun (while NYC was in the midst of a brutal winter) brought me and my family back to life. I knew that I had so much in my life that I needed to fight for and celebrate.
Starting this journey was not as planned as it seems. I've always wanted to have a platform for fashion and inspiration, but just never quite got to it. One day while in my car, after contemplating what name I wanted to create for the site, I started to convince myself that I couldn't do it. I let fear in. I was listening to music with my phone plugged into the radio. I remember looking up and asking my daughter to guide me in deciding if starting This Season's Gold was the right thing to do. I was at a red light and then my phone fell; the music on the track changed and the song Taking Chance's (Celine Dion!) started to play. I'll never know what to make of that moment other than what happened next. I sobbed and called my husband, went home and started to write. I never looked back in fear again.
Thank you again for being amazing readers and supporters, and most importantly caring human beings. I could not do this without you. And if you ever find yourself in a place of darkness, remember to look up and do not let fear in. Allow yourself to celebrate you.
Thank you so much for reading!
xoxo, Jessica
Follow my blog with Bloglovin
Special Announcement :: I love celebrating and making other people happy, so I've teamed up with a great group of bloggers for an amazing giveaway for you all again this month! ! We are giving away a 100% authentic LOUIS VUITTON Speedy 30, DIOR sunglasses, and Kate Spade watch and scarf, all valued at $1,615 (excluding taxes).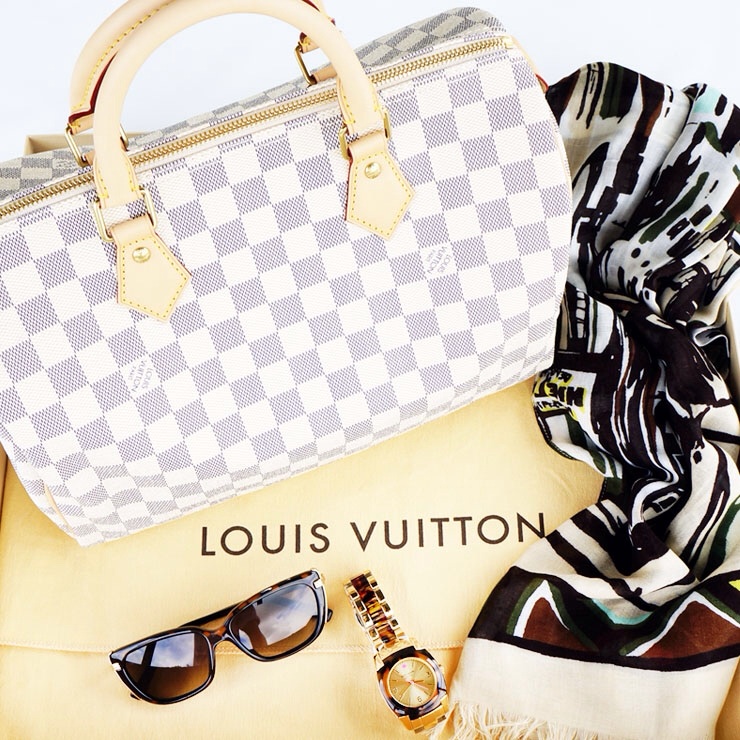 You have over 130 chances to win! One lucky follower will randomly be selected to with this exciting package of luxury goodies. The giveaway is open to international contestants, however, the international winner will be responsible for shipping, handling, and applicable custom fees/taxes. Wishing you awesome readers the best of luck! Click here to enter ::  Rafflecopter giveaway  Ended