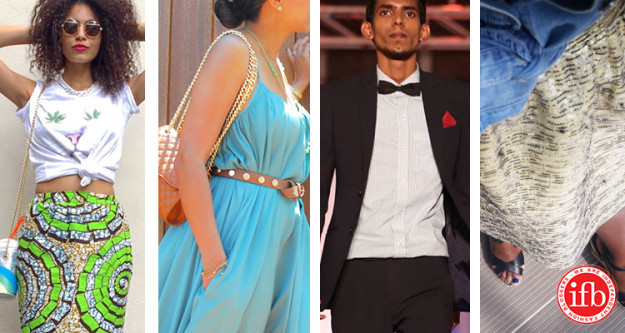 Happy Friday! This is a quick post to share my gratitude to IFB for featuring me in their Links à a Mode this week. I didn't expect it, and shortly after I hit publish on my last post, I saw the link and was so thrilled to have the opportunity to have my story shared across other amazing bloggers platforms as well!
And because it is important to me to be honest with you all about my journey and what it means to love fashion, use it as a vehicle for healing, and just have fun with it, this is what I shared with my personal Facebook community that I'd like you to know :
I never set out to be a blogger, or a fashion one at that (despite my obsession with both fashion and writing!). I need to tell my story and shape it well enough that it helps other women know that dark holes shouldn't be given the power to consume you. I rather be nursing a child, but I can't. So I'm using my sorrow and turning it into something else. It's always an honor to know that what I'm doing can be helpful..for me (therapy and ownership of my post-baby body without my baby) and the countless of women who have reached out to me who say "thank you". That's all. Thanks IFB for helping me reach that goal…one post at a time.
Thank you for reading! If you know someone who is dealing with a personal difficulty or struggle, please let them know there is light; it is possible to get up again. If I can do this (albeit, one very slow day at a time), let them know they can too.
xoxo, Jessica
Follow my blog with Bloglovin
Links à la Mode, July 23
SPONSOR: Shopbop sale, Natalie Deayala, St. Roche, Giamba, Designers Remix, Kooples, Avigail Adam, love & lemons, Jelly Flip Flops, Kate Spade, Jeffrey Campbell, Blonde Salad, Emily Schuman