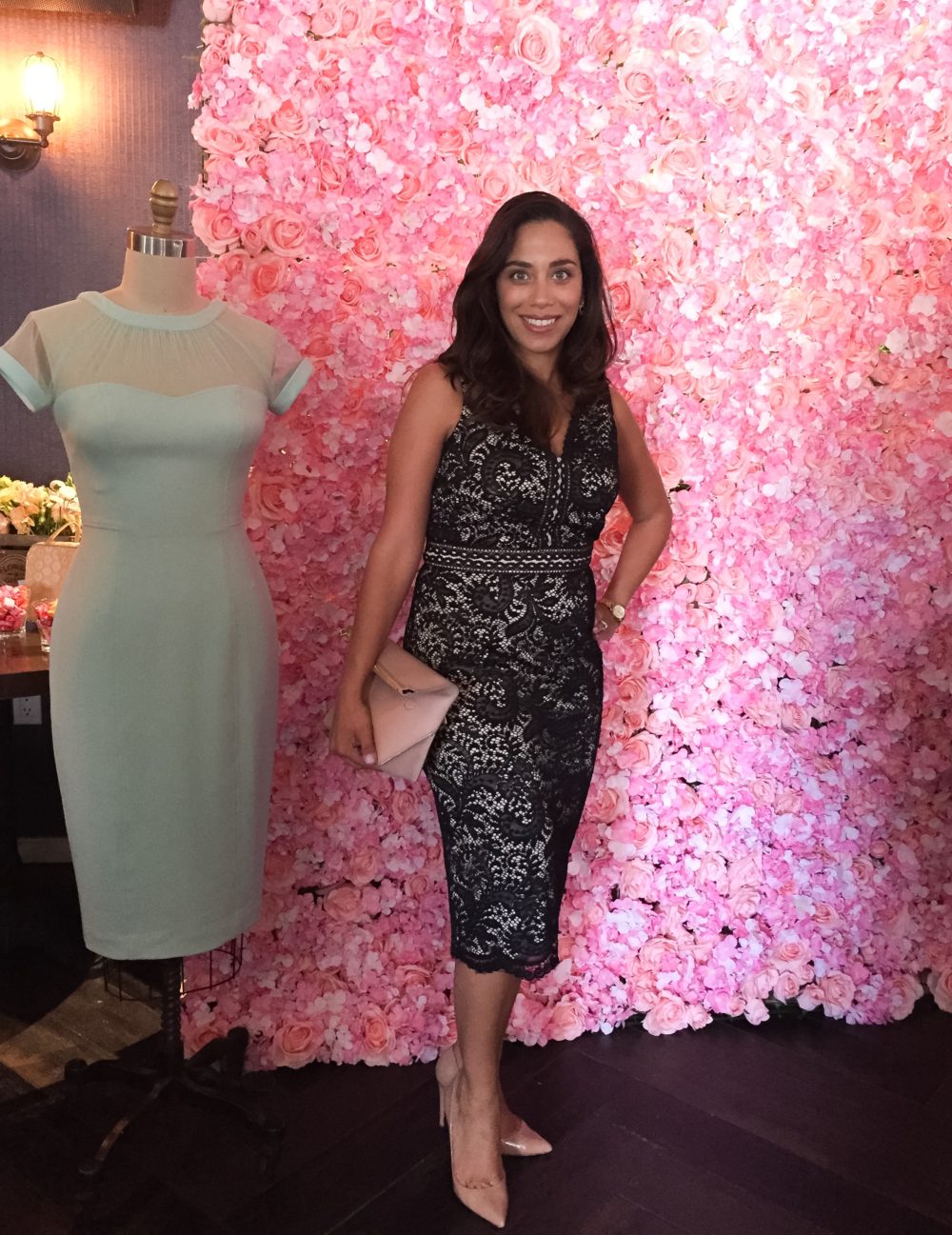 Outfit // Maggy London sheath dress (love it in blush, on sale!)| Christian Louboutin heels (similar here) | J.Crew clutch (similar here under $50!)
Happy June! If there is anything us Mom's know is that we sometimes like to say "better late than never"; and I'm taking that to a whole new level with my posts this week. So much happened in the last few weeks that I want to share with you because they were exciting and definitely worthy of sharing!   Shortly before Mother's Day, I was invited by the brand Maggy London to host a special Mom (see post here) to a brunch and a bunch of goodies. What a special event! Upon arriving, I immediately met some of the other Mom bloggers who are such stunning and gracious women. It was an intimate brunch held at The Chester in the Meatpacking District in New York City, and my lucky mom winner Ana got to jump right in and get her makeup and hair touched up to feel more glam than she already was. It was such a joy to spoil her and make her feel as beautiful as she is! (Some photos were on my phone…please excuse the "grainyness"!)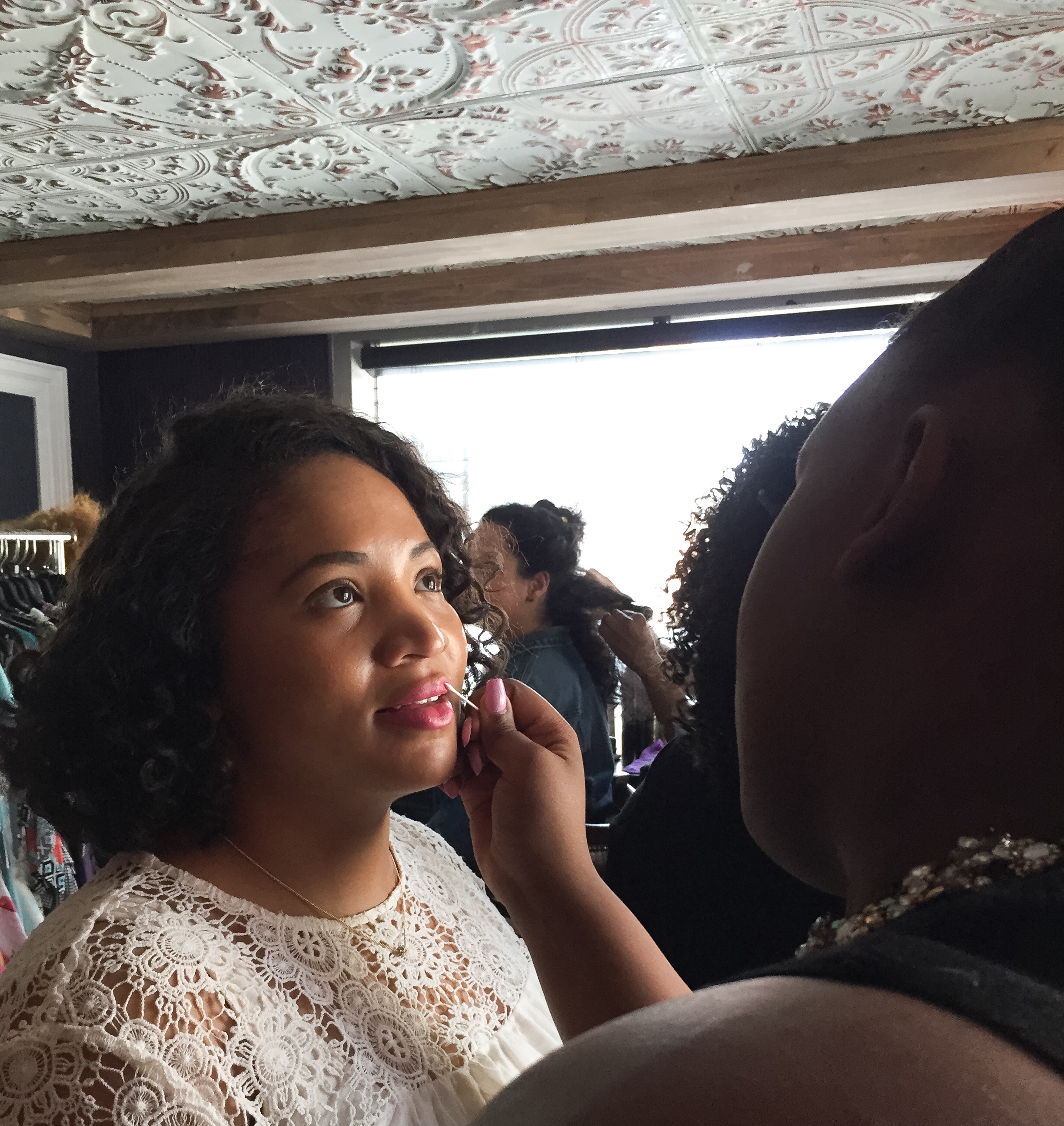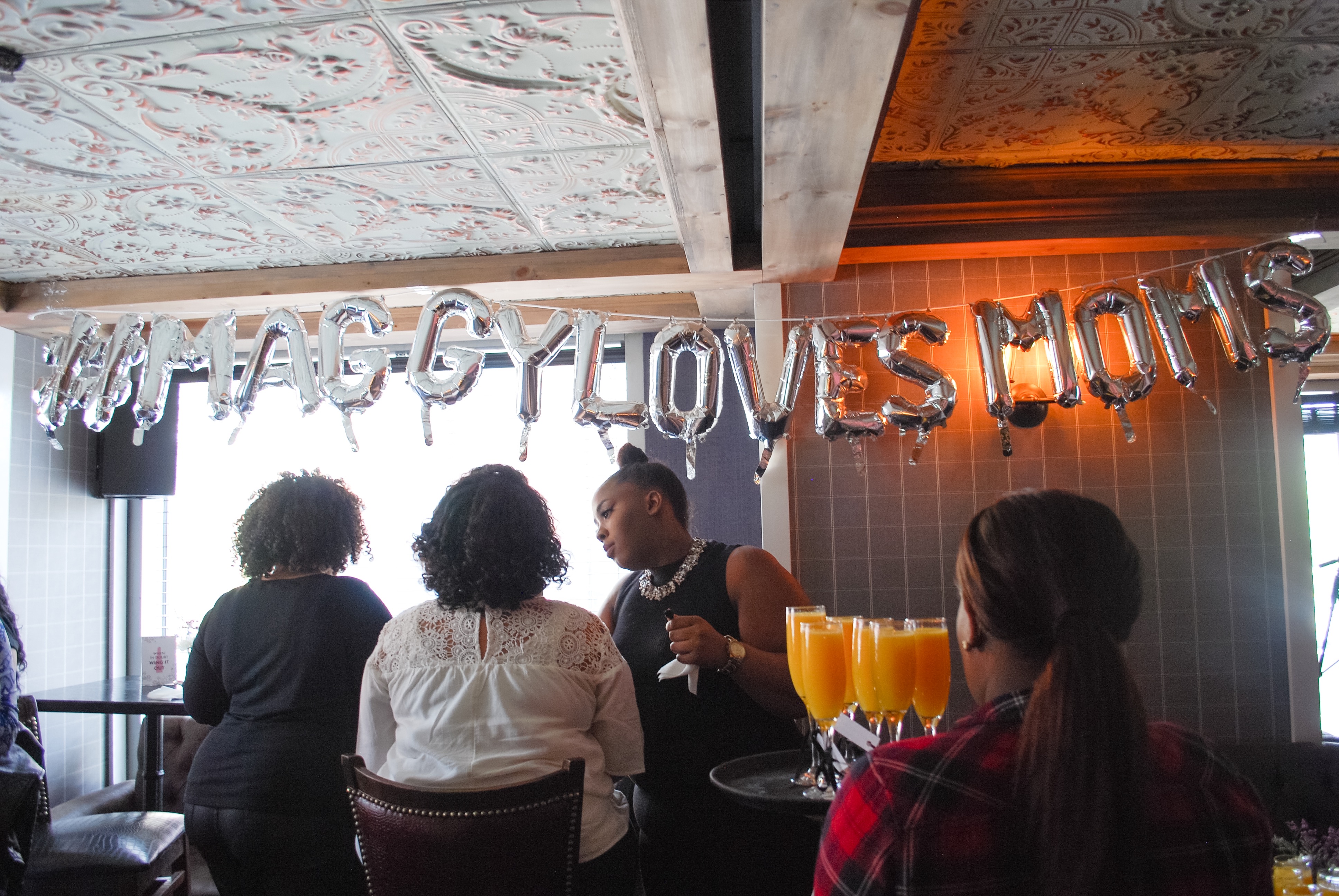 She was immediately drawn to this one beautiful dress (their most popular!) from Maggy London and was so thrilled that it was the perfect dress  for an upcoming wedding she planned to attend this summer. She also received a pair of shoes from Corso Como, and jewelry from both Gorjana and Dogeared. The table decor and pink floral wall were such lovely touches to make us all feel special.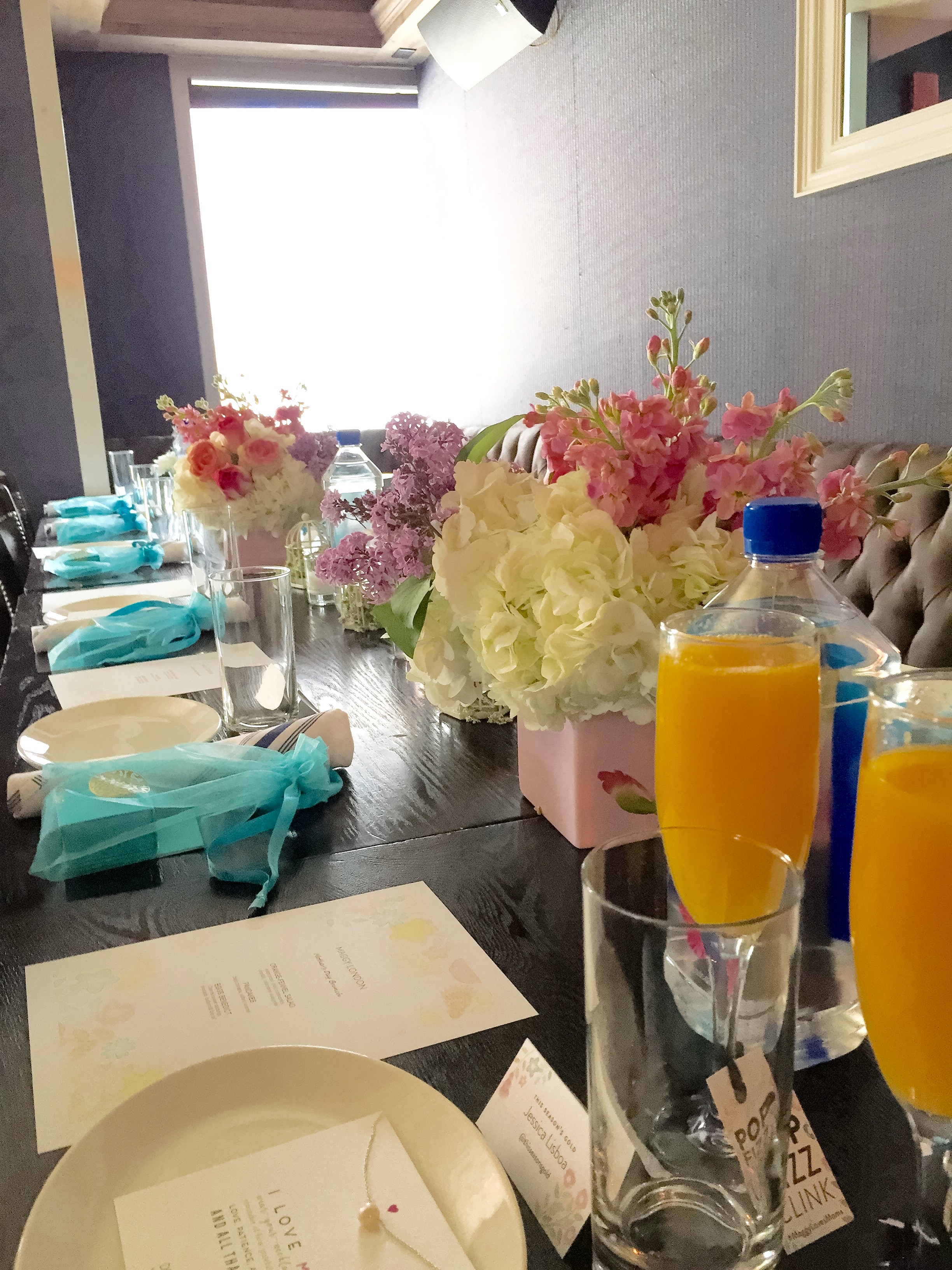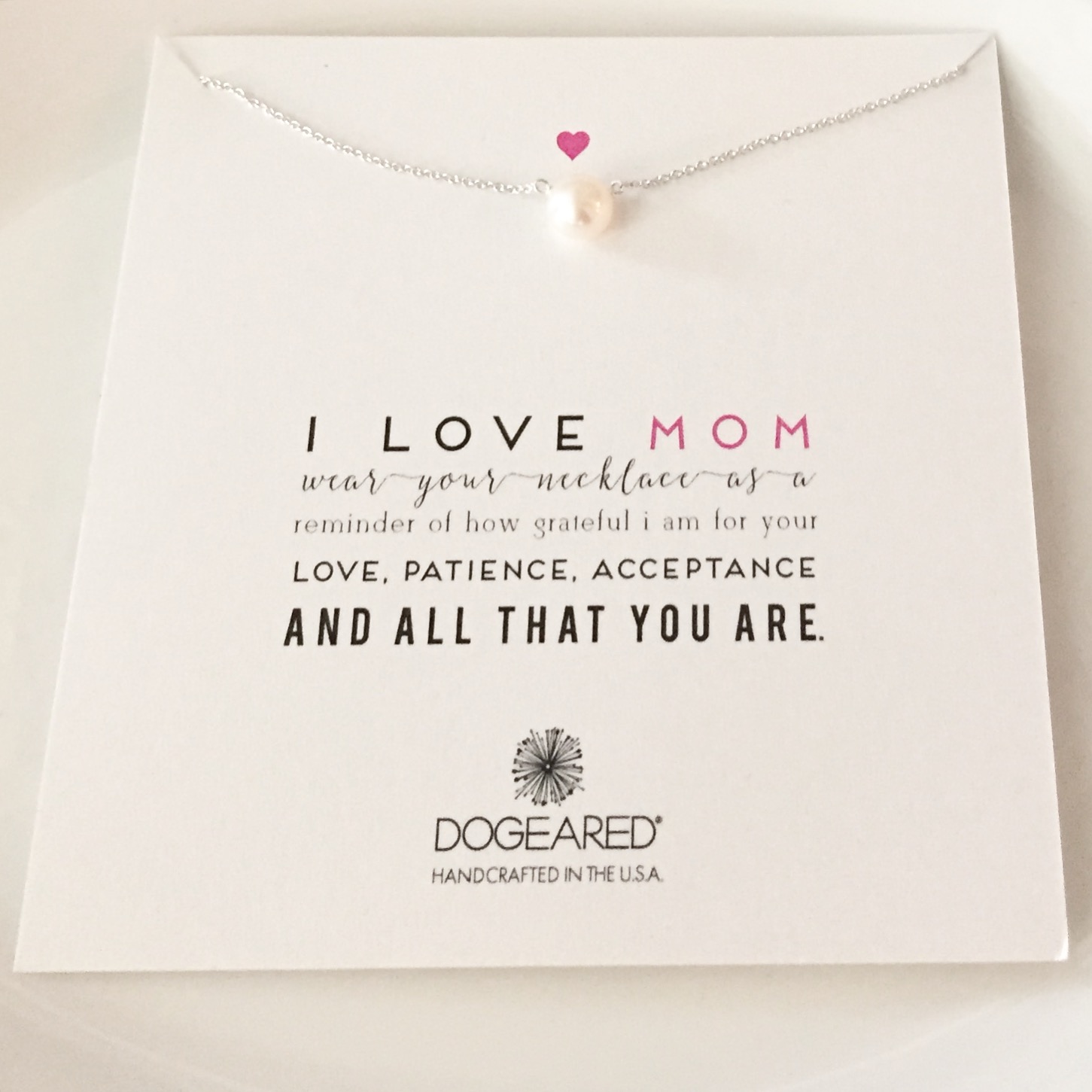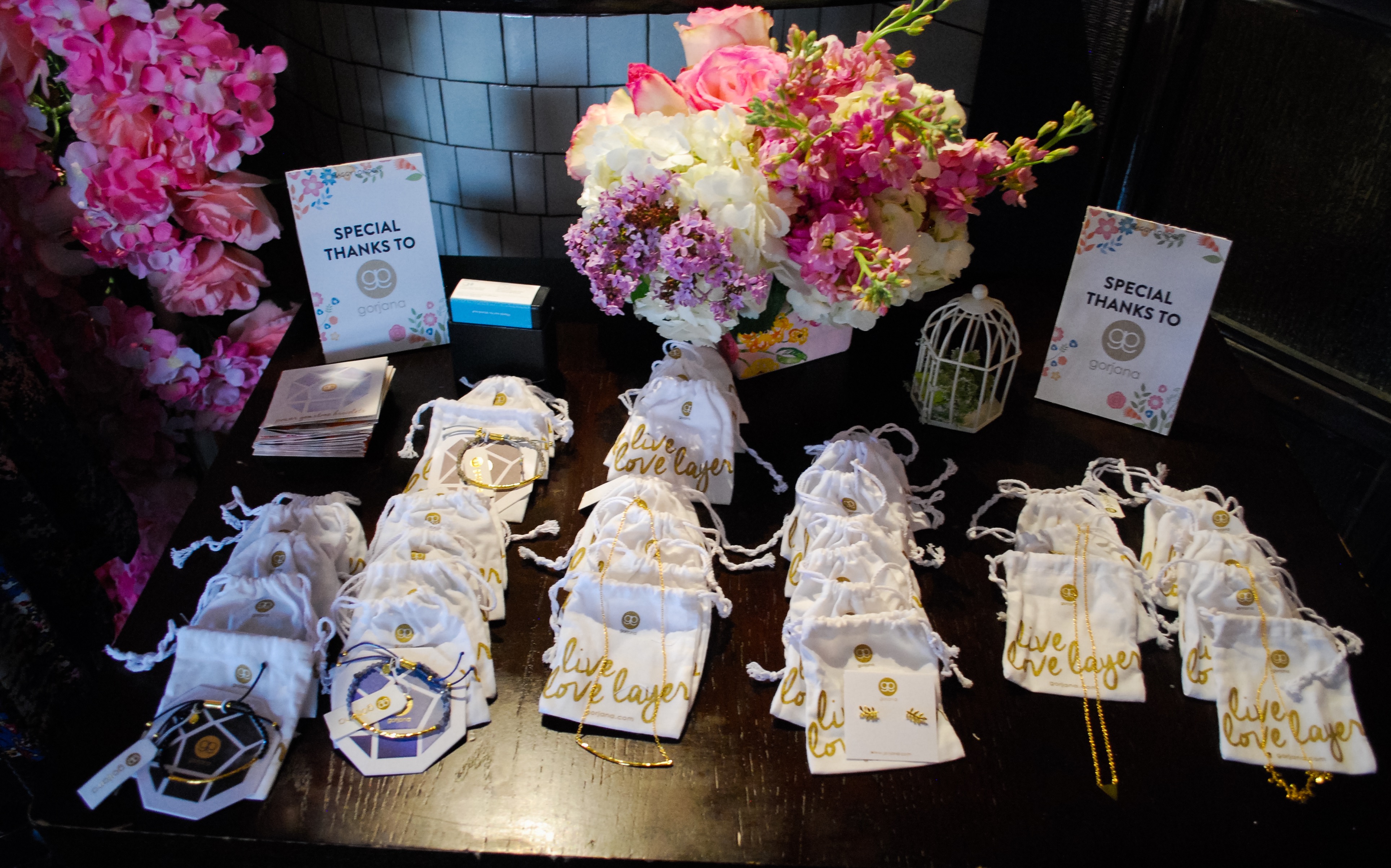 I wore this Maggy London black lace sheath that was so comfortable and elegant. I could easily see myself wearing it again to a wedding or a special evening out with my husband.There's just something about lace that I love when I want to feel elegant and classic. Some of my current lace favorites are on sale at Nordstrom's Half Yearly sale and Net-a-Porter (OMG!), like this halter peplum top, this lace fringed camisole, or this yellow lace Michael Kors dress. I didn't know about the Maggy London brand previous to this brunch, and I am so glad that I do now because not only are the dresses beautiful,cater to women of every size and easily available at Nordstrom, but also are genuinely kind to their customer base and have a wonderful brand ambassador in Chloe Melas, a Senior Entertainment Reporter for HollywoodLife.com. If you are on FB, you may have seen this fun Facebook Live video (one of firsts!) with Chloe and I sharing the beauty of the event.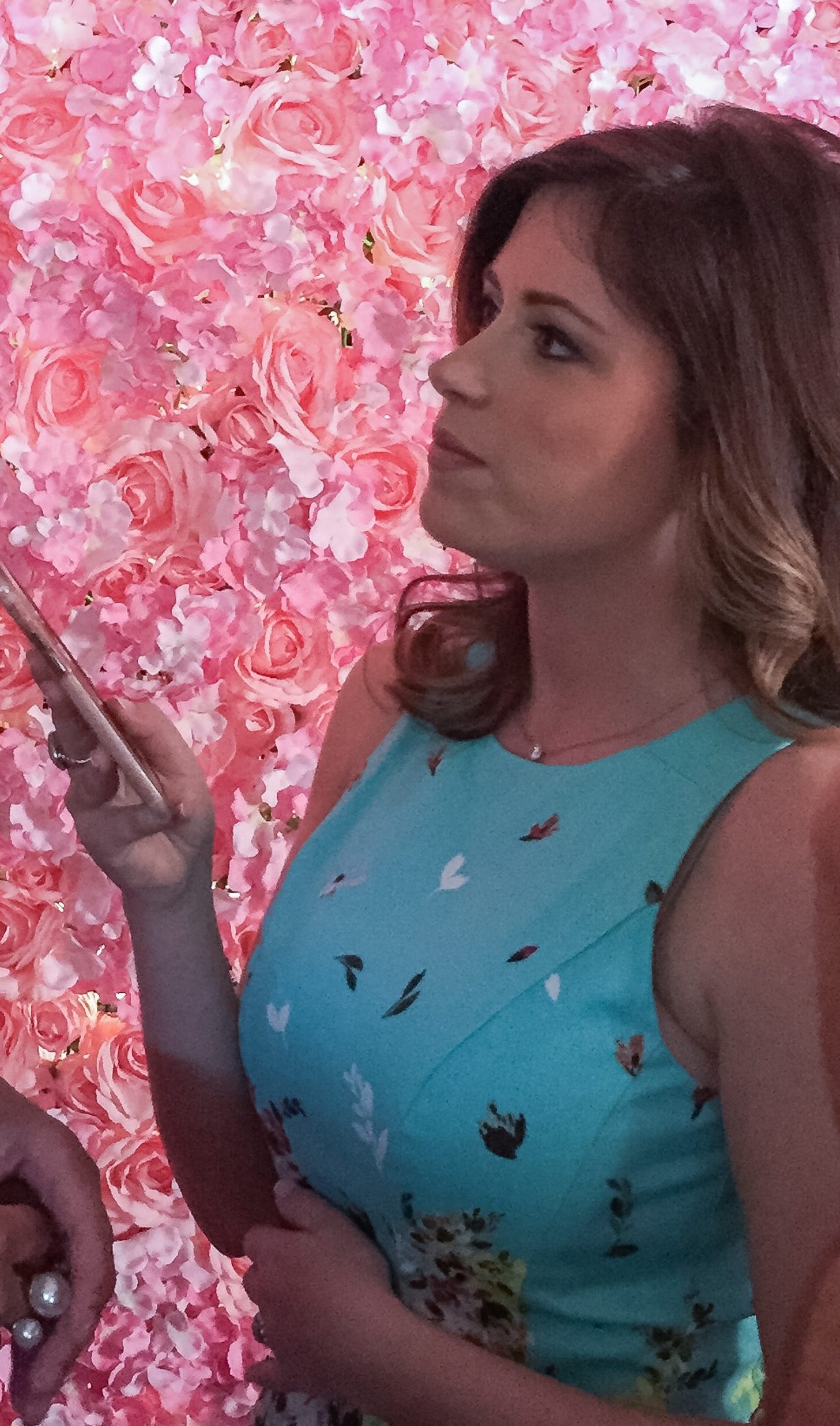 Once our guests arrived, we were excited to sit down and have a roundtable Q&A about balancing motherhood and a career as well as the ever burdening Mom guilt that we all experience at some point in our "being mom" lives! It was such a beautiful exchange with a group of beautiful fashion and mom bloggers that I was so honored to meet.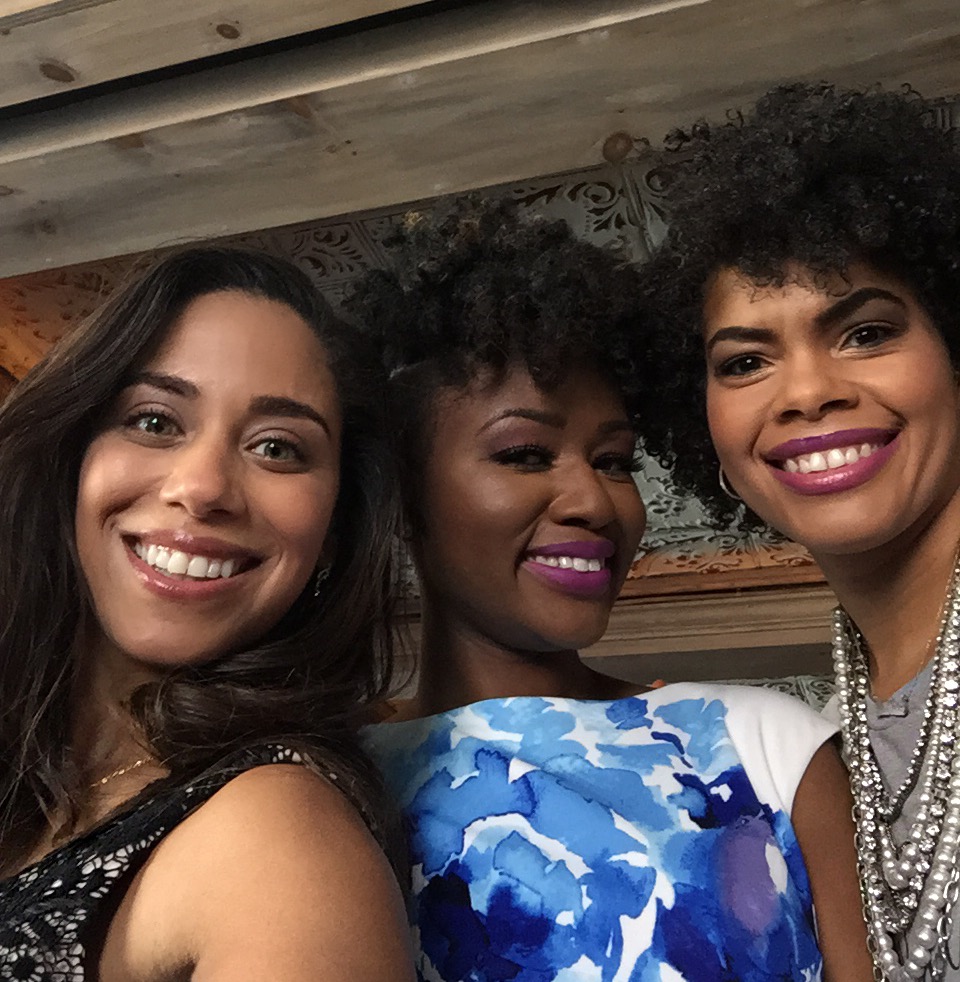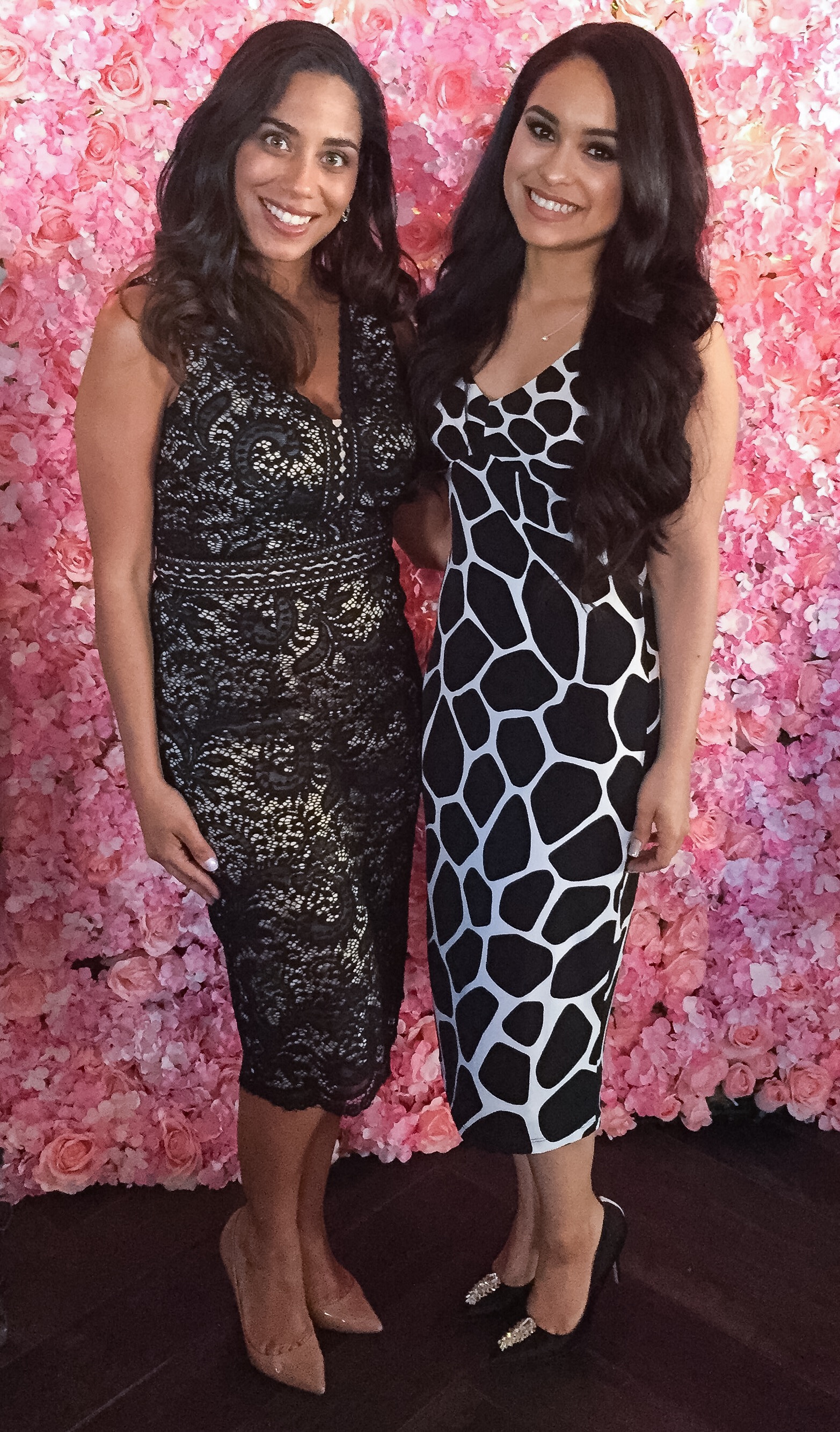 We shared some very wise words about what it really means to "having it all". For all my Mom readers out there, you know that it's not always easy, and in the quietest moments of our lives we sometimes can feel guilt for not doing enough or being enough for our children. We can be hard on ourselves, and I think it is so important to step back and realize that we may not always do the right thing, but our love and dedication to our child(ren) will always be the most important part of our jobs. We need to forgive ourselves, ease the need to be perfect ,and know that in the end even when we make mistakes, all our little ones want is to connect with us and feel us fully present when they are near.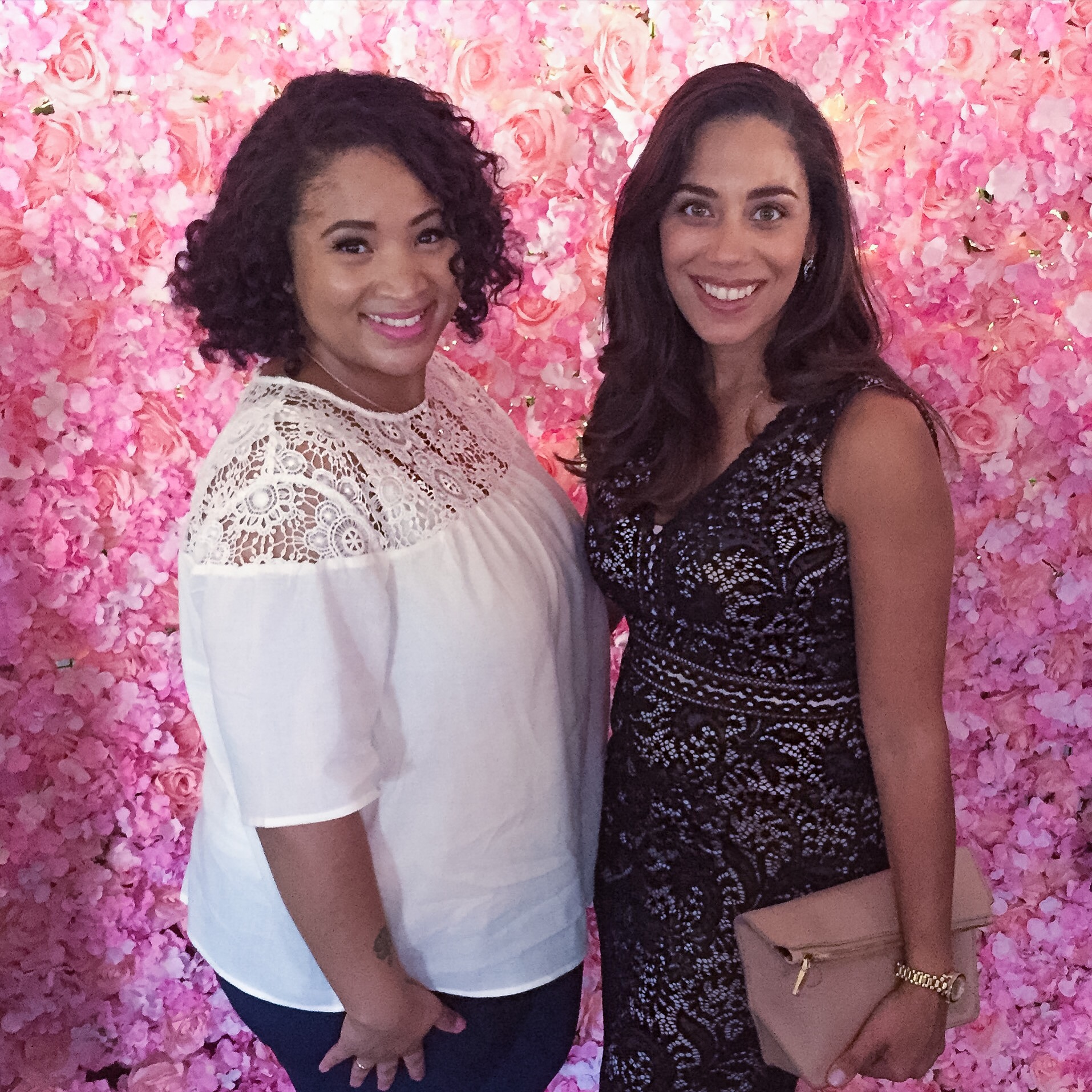 My favorite question one of the bloggers asked is one I'd like to pose to you: What do you believe is the perfect way to balance motherhood and a career? I'd love if you would share in the comments below or tweet (find me on twitter here!) me your thoughts!  Thank you so much for reading! I have a few projects down the pipeline, and I hope you will follow along as I reveal all of them soon!  Don't want to miss out? Get a sneak peak by signing up for our newsletter right here!