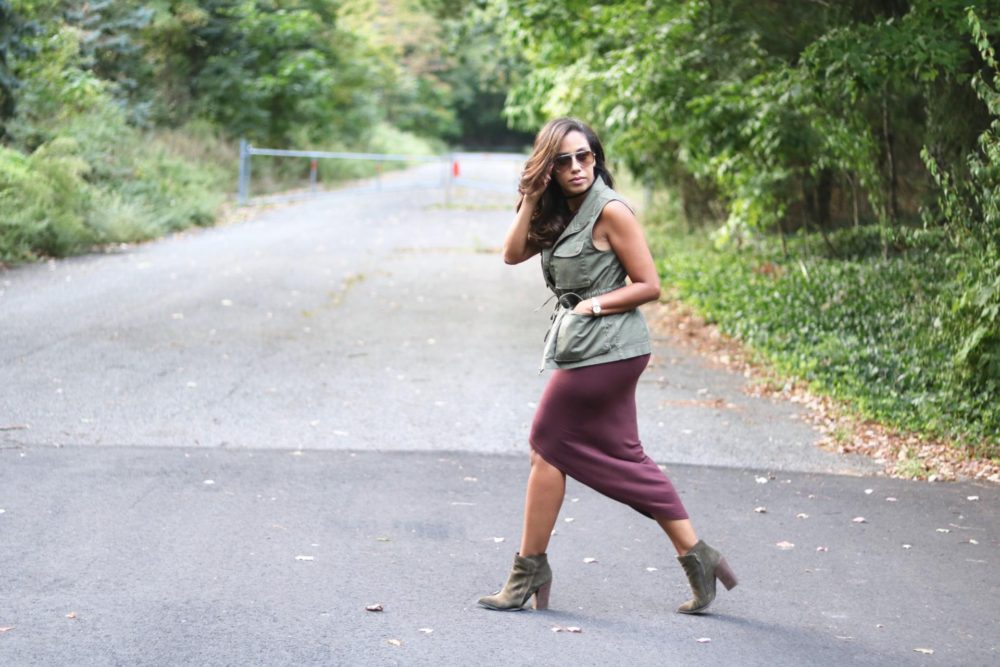 Shop the Feature // Wrap dress | J.Crew vest (similar) | Booties (under $60!)  | Watch
Happy Friday! We made it through another week! As I look at my camera roll and all the photos I have from New York Fashion Week and events I've attended from Lulu's Style Studio to Agatha Ruiz de la Prada to The Toy Insider, I feel there is so much catching up to do! Hopefully you were able to catch everything in real time from my Insta-stories or Snapchat (like meeting Simon Biles! Ah!) I just can't believe we are about to enter October! Time flew by, don't you think?
The changing season is always a good time to reflect and make shifts in what matters most to you and what doesn't. I know that this is the time of year where I am thinking of my daughter often and the triggers of the fall colors and crisp air make it much more difficult to move through each day with ease. But I carry on and I get dressed and smile and know that everyday I can put myself together is another day I am stronger for my son, my family and my own heart.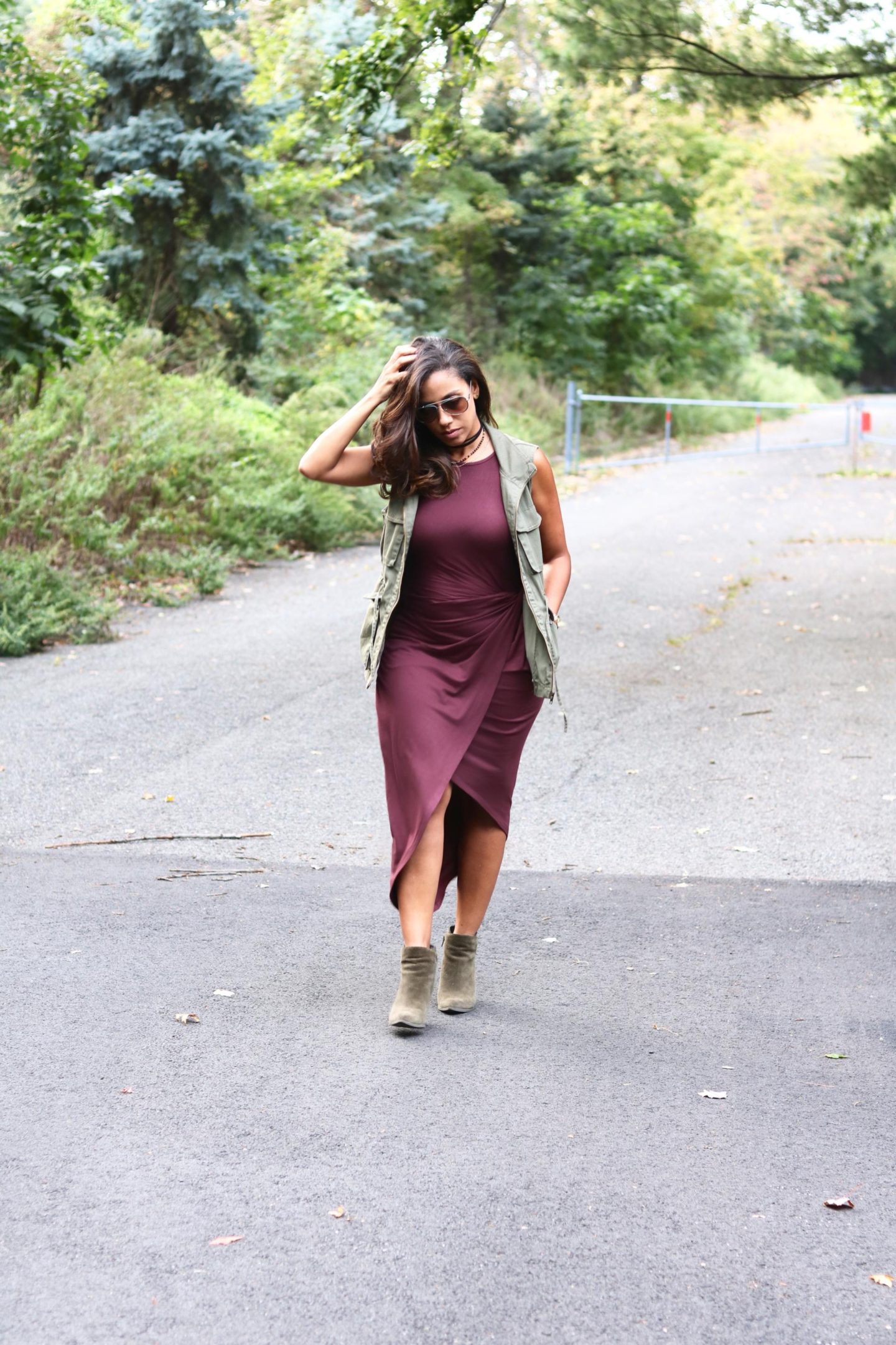 My favorite way to wear colors as we transition into fall is to think about what I see in nature. We still can see so much green in some areas by New York City, but it's those first few maple trees that start turning red that inspired me for this look. The ease of a sleeveless wrap dress makes it perfect to wear alone, with a vest, or even with a long sweater on cooler days making it a great transition piece to have in your closet.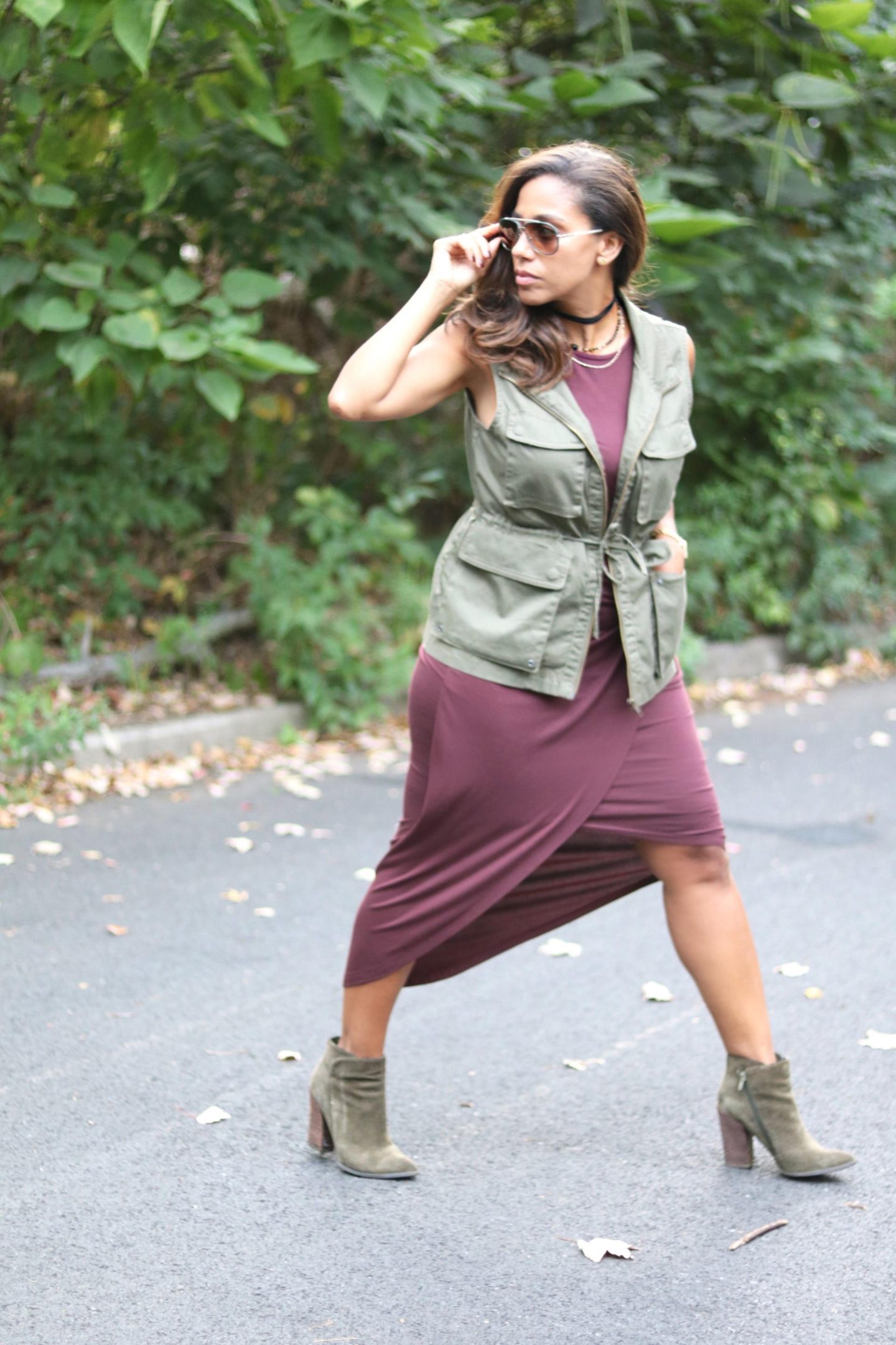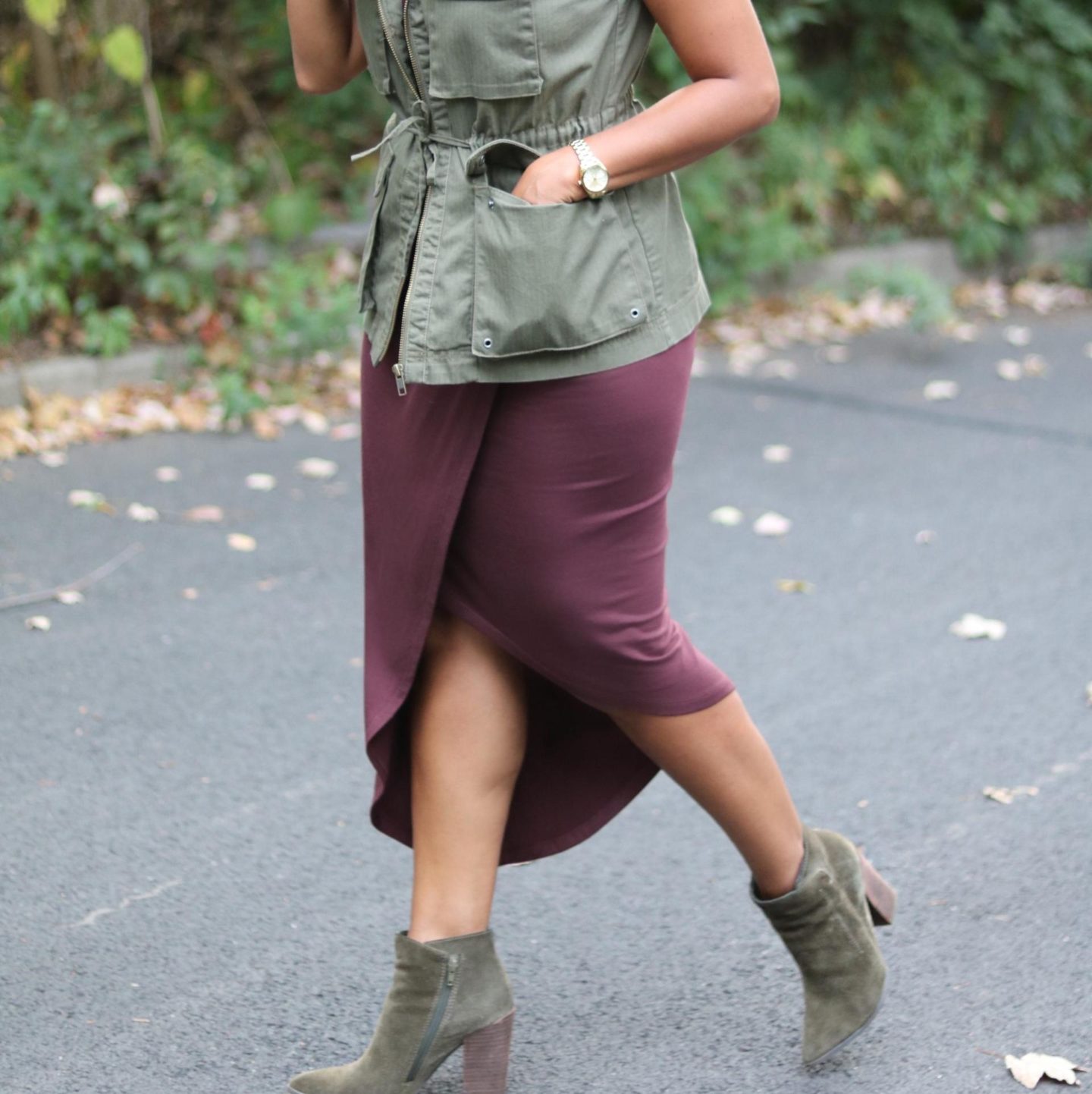 When you're mixing two different colors (color-blocking, if you will), I like to find those that compliment each other in ways we would find in the world around us. And finding the perfect ankle boots is a great way to play with color for fall! A rustic green or brown ankle boot gives you the freedom to play with color in your wardrobe while not committing to an entire look in color or in a full length boot. Wearing a mix of deep red and green is a nod to the upcoming holiday season; and we know how quickly that will get here!  What are some of your favorite colors to wear for fall? Let me know in the comments below!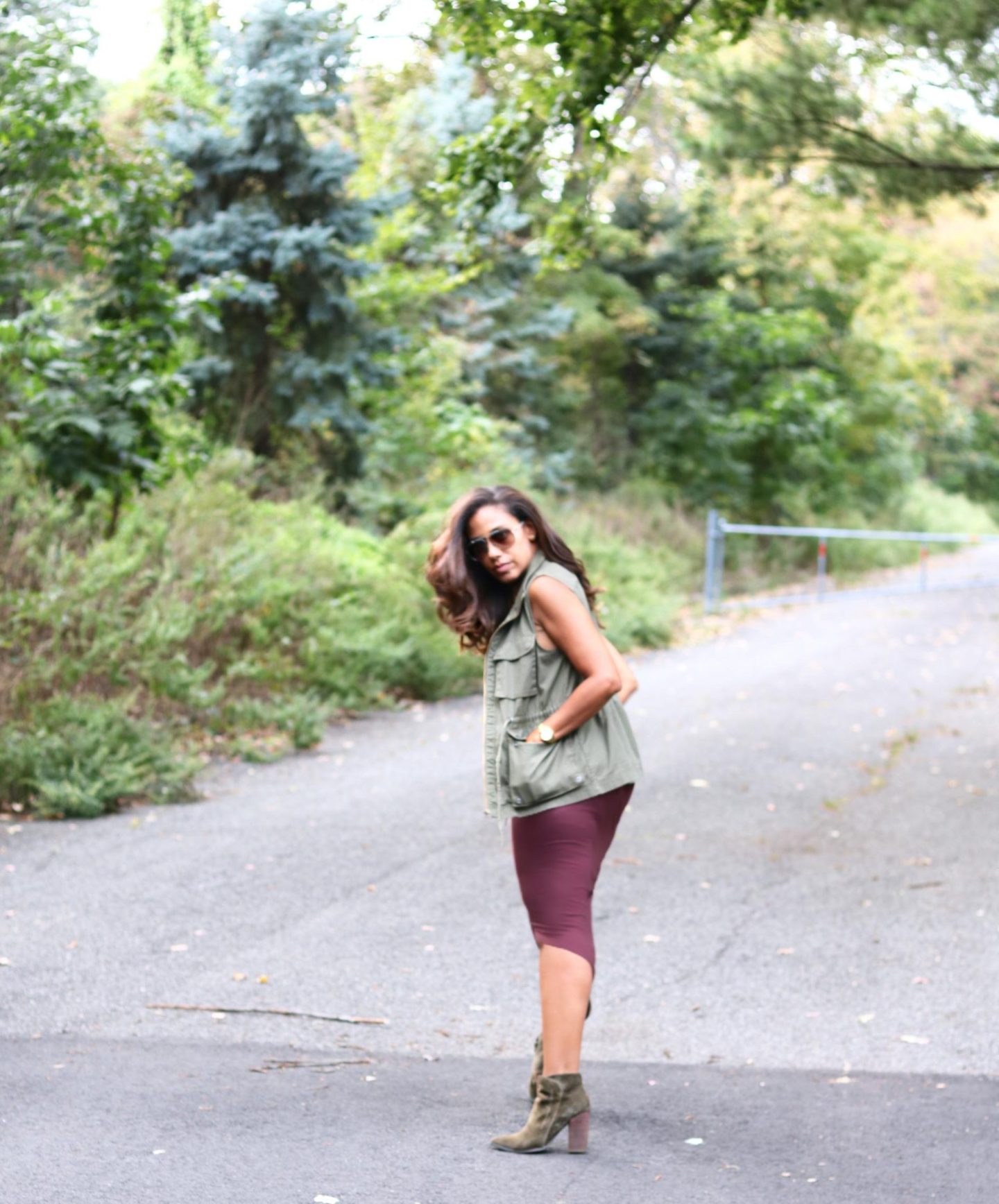 Shop the Feature // Wrap dress | J.Crew vest (similar) | Booties (under $60!)  | Watch
Here's some inspiration to wearing my favorite fall colors this season!
Thank you so much for reading!