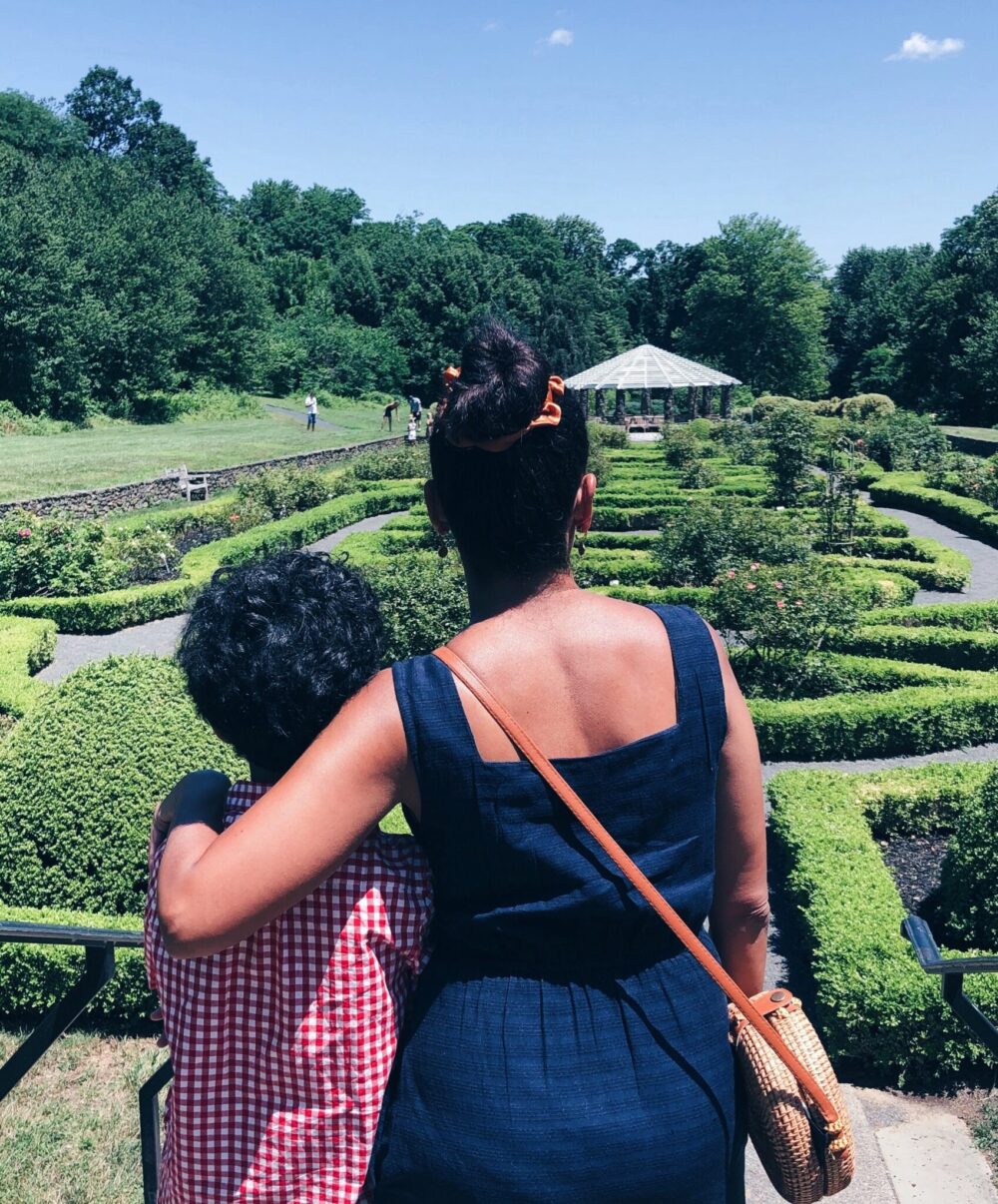 Have you been getting a chance to find peaceful moments in your day lately? How have you been handling the vast amount of news coming at you a mile a minute not knowing what tomorrow will bring? It hasn't been easy for me. School is something I am genuinely nervous about as both a teacher and a mom. But, I'm mentally preparing.
So I took a break from a very active few days to get into nature again with my family. We visited the Deep Cut Gardens in Middletown, NJ – a stone throw away from the Grandparents – to see their vegetable garden & get away from the noise.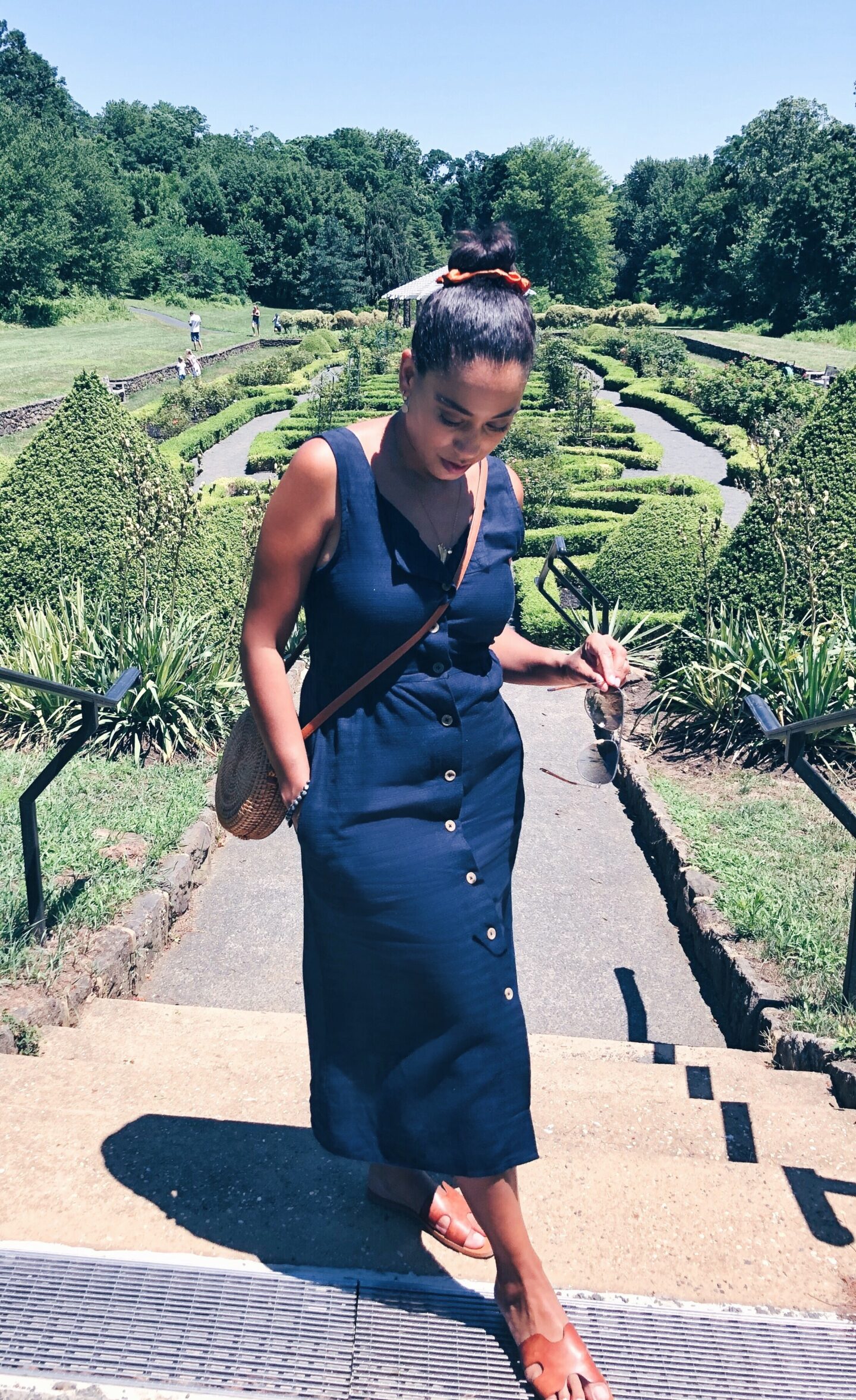 Featured: Dress | Handbag | Sandals | Hair Scrunchie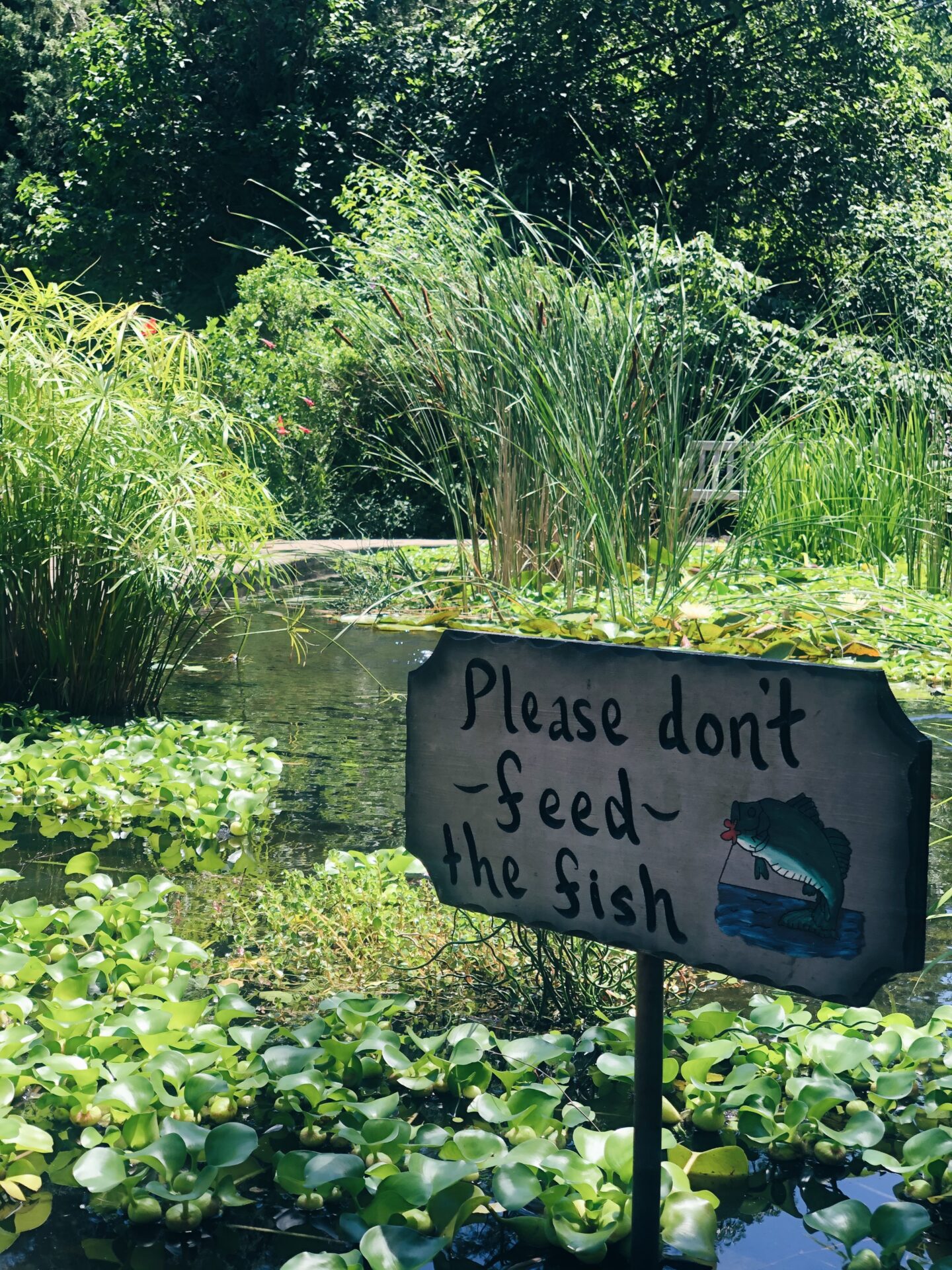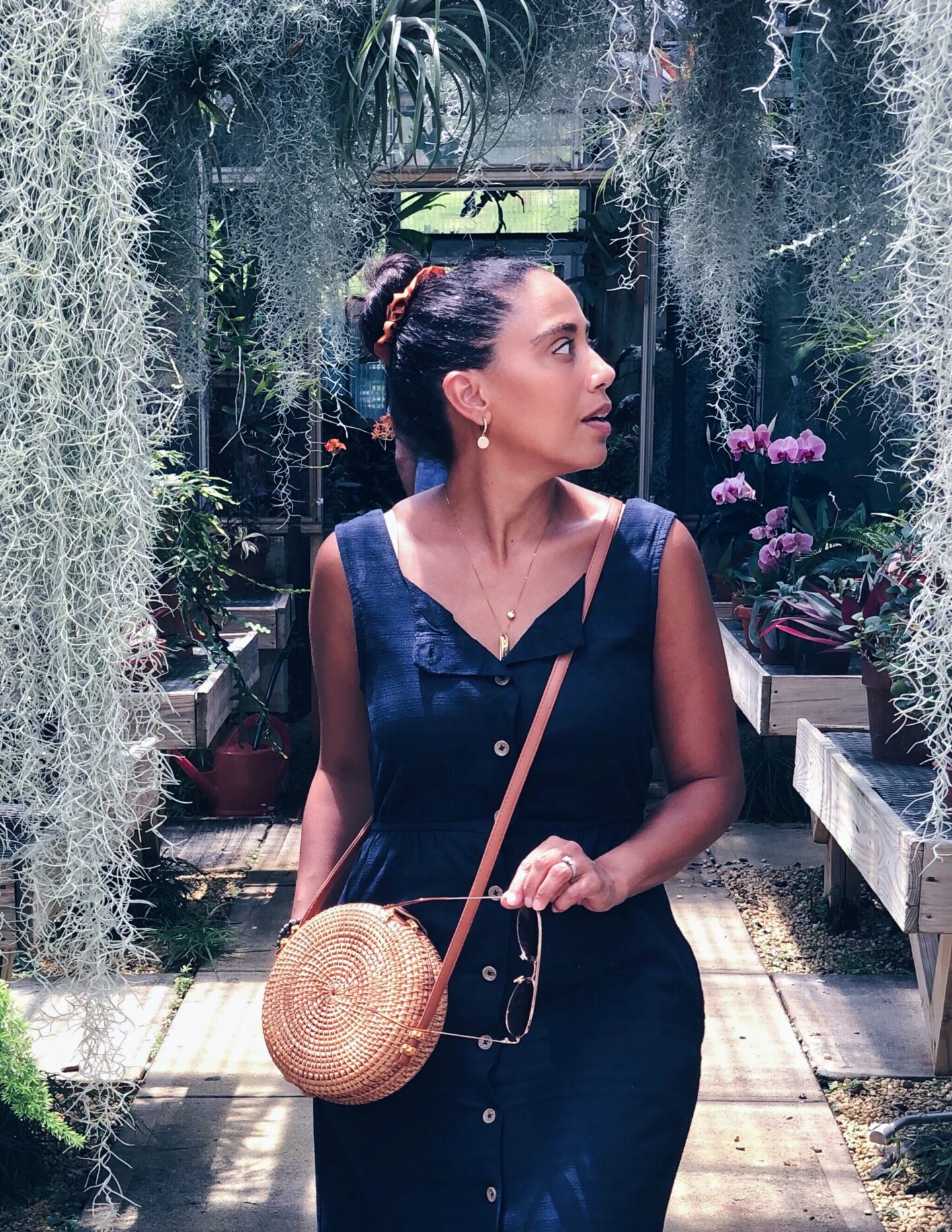 Featured: Dress | Handbag | Sandals | Hair Scrunchie
Plan to Explore Deep Cut Gardens
It's free. There is parking, but limited.
Be sure to bring your camera. There are so many lovely areas to take photographs.
Handheld umbrella to create some shade in the sun in case you aren't able to find a shady spot to sit under and plan to stay for longer than 30 minutes. That's how long it took to walk around without rushing.
Picnic planning? Keep it small. It's meant to be a space for peaceful contemplation and calm gatherings.
There are some rock paths, so closed shoes is best. (Clearly, I didn't know that! Ha!)
Download PictureThis app to make the most of your visit with the kids.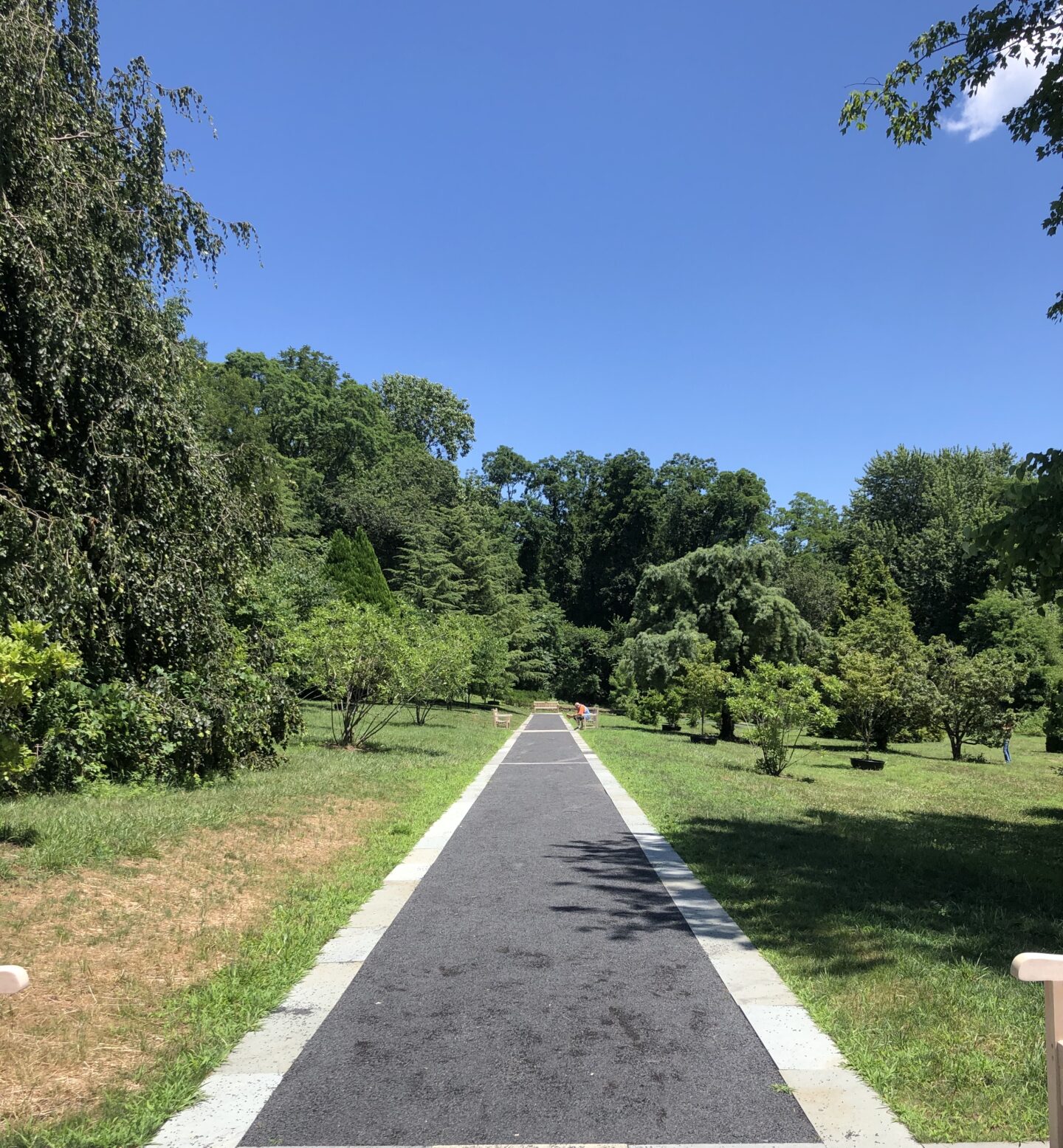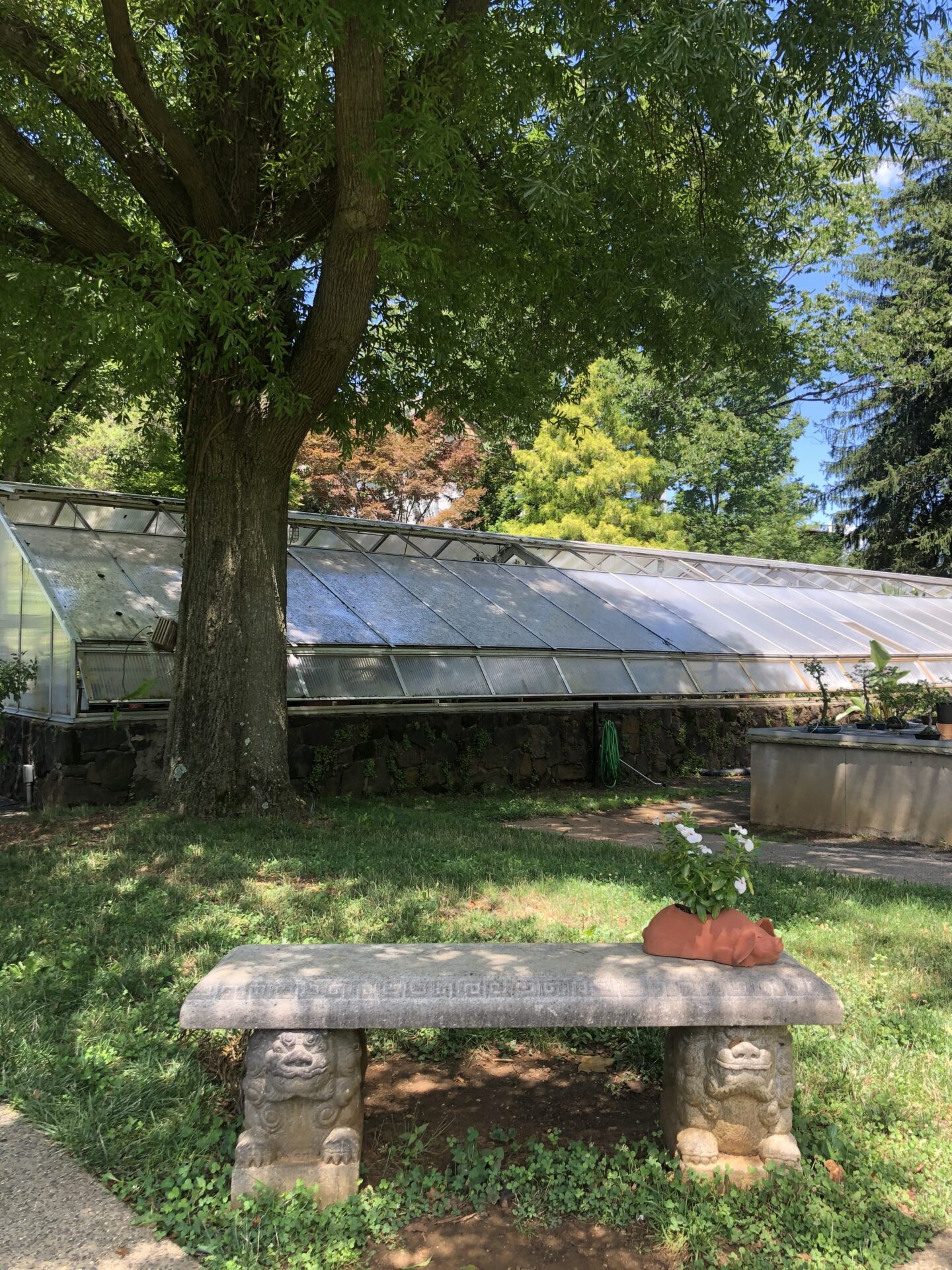 Thank you for reading! If you do go for a visit, let me know if these tips helped make the most of your time there. And share with friends!