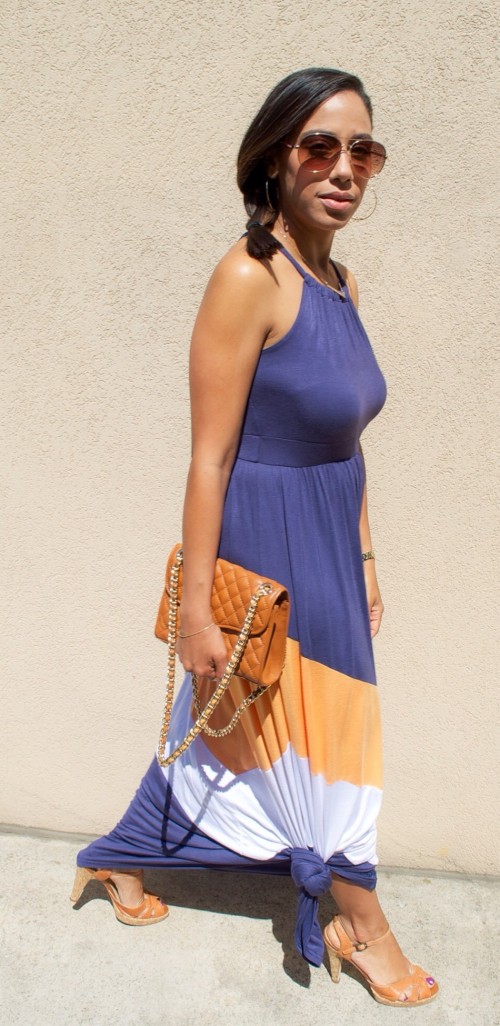 Happy Wednesday! This week I'm taking a little siesta, if you will, from my usual WIWH series to bring a little vacation fashion your way. I have so many places I'm hoping to see one day and so many I have visited, I can't wait to share them all! So while our travel series takes a little vacation so that we may plan all of our wishing to share more of our love for travel, I'd like share one of my favorite ways to dress for a short getaway to somewhere warm and breezy: the Maxi Dress!
For someone as petite as I am, wearing a maxi dress for can be a challenge. Ideally, if you the love the dress enough to buy it regardless of the length, you can always take it to a tailor (one of those must-have's in your life!). An easy thing to forget is deciding in advance if  you plan on wearing the dress more often with flats or heels so that you can have it tailored with an appropriate hemline.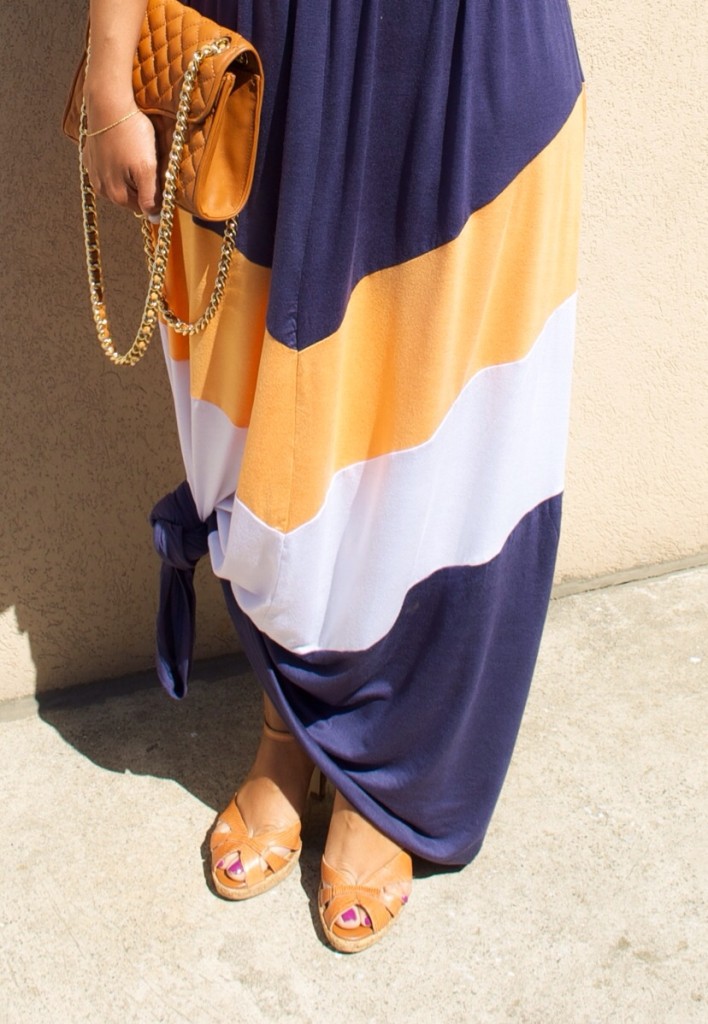 However, a fun way to play with the length of a long maxi dress without getting it cut is to tie a knot to one side as I've done to this super long dress. It not only helps shorten the hem, but also adds structure while keeping the vibe laid back. Maxi dresses are great to take on vacation because they are easy to roll up (keeps the wrinkles in check!) and pack. I'd like to think of it as an all-in-one  outfit and relieves you from needing nothing more than a few accessories before heading out the hotel door!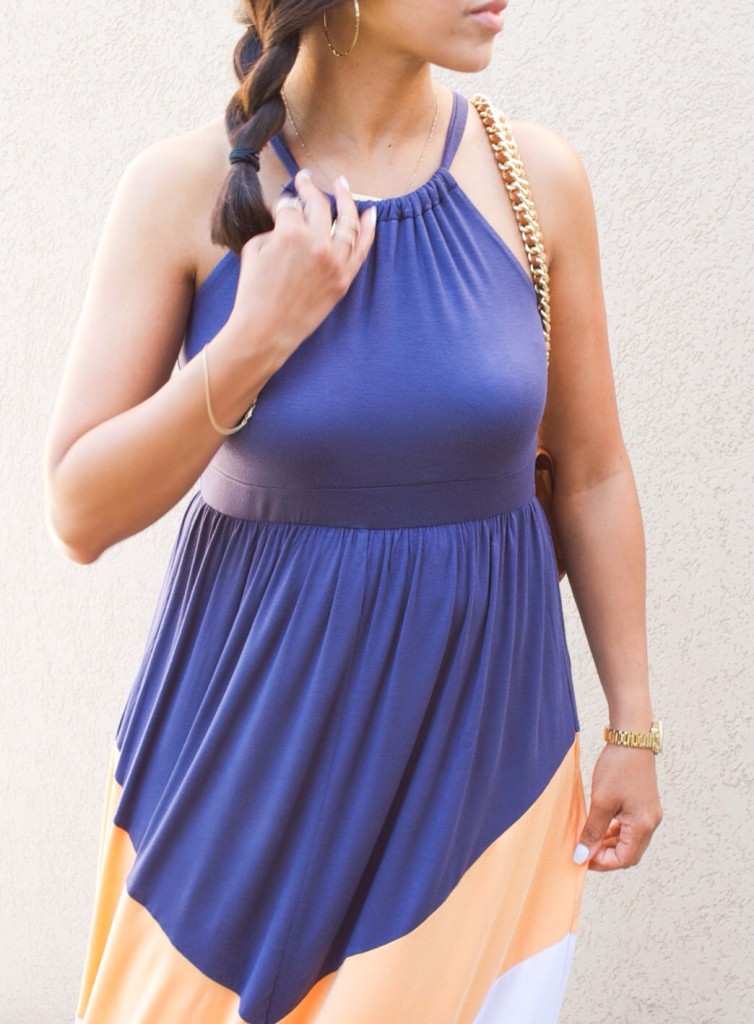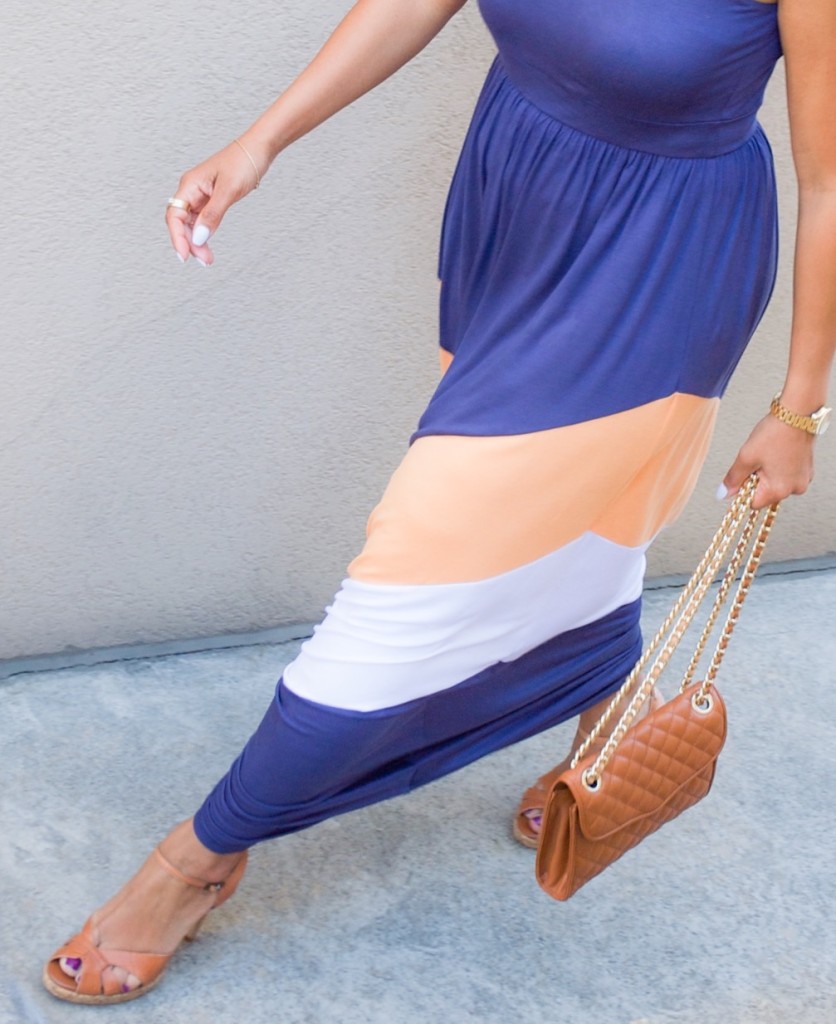 I like how the jersey material of this maxi dress takes the body's shape well without being too clingy. (This Mom can not afford any cling!) Being able to adjust the neckline with the back tie also helps with the way the dress falls on the body and easily gives you the option to dress it up or down.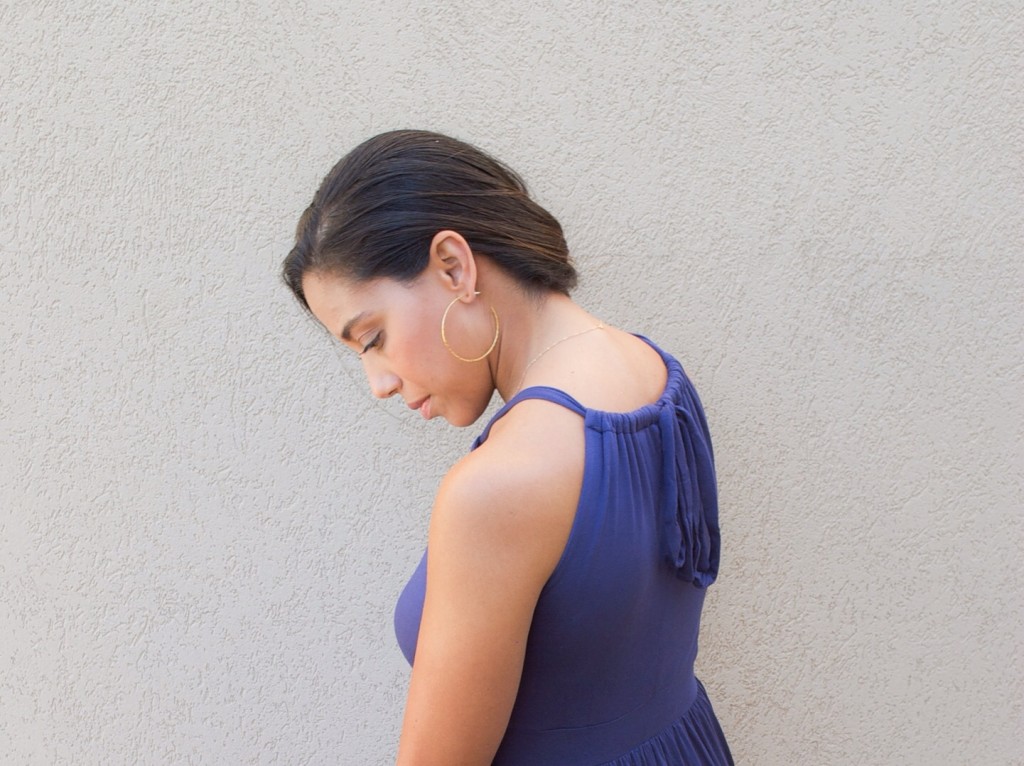 Outfit :: Thank you to KK Designs for this great dress (my readers get a special discount of $5 off this dress already on sale using code: SEASGOLD) , Francesca Hoop Earrings, Rebecca Minkoff handbag (styled with seersucker here, casually here and with stripes here), Cork Sandals (old, similar  pair here
)
Thank you for reading!
xoxo, Jessica
Follow my blog with Bloglovin