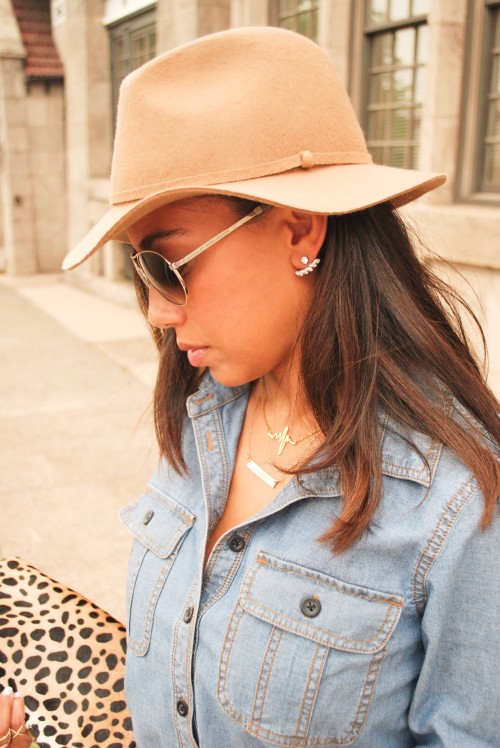 Happy Monday! Back to the grind. But at least there's always coffee! When I can't quite make up my mind about what to wear, a great denim shirtdress can save my day! It's easy to throw on when I am rushing in the morning and have nothing else to wear (or at least I've convinced myself  I don't while staring into my overstuffed closet). Day by day, I am feeling more confident in what I am wearing as the days get warmer and I slowly get back to myself (albeit the "new" me). Some days are more challenging than others, but the more I get outdoors and experience the world for what it is, I am certain that my voice is meant to be heard to help others see their way through their own moments of darkness.
One of my favorite ways of styling denim to give it an outdoorsy feel is to pair it with brown accents, thinking the feel of a safari or the outback.  Here I wore my coffee colored classic fedora with denim shirtdress and suede ankle boots while carrying my favorite leopard clutch (see it styled here with stripes and here with b/w & red) to embrace that very feeling of being outdoors and facing the wilderness. When I think back to dealing with our wild winter, I wore my hats not only for warmth but for a way to hide from the world while I trekked in the snow to Bikram yoga everyday. And while I don't feel like hiding anymore, a great hat like this classic fedora always helps a girl feel more stylish!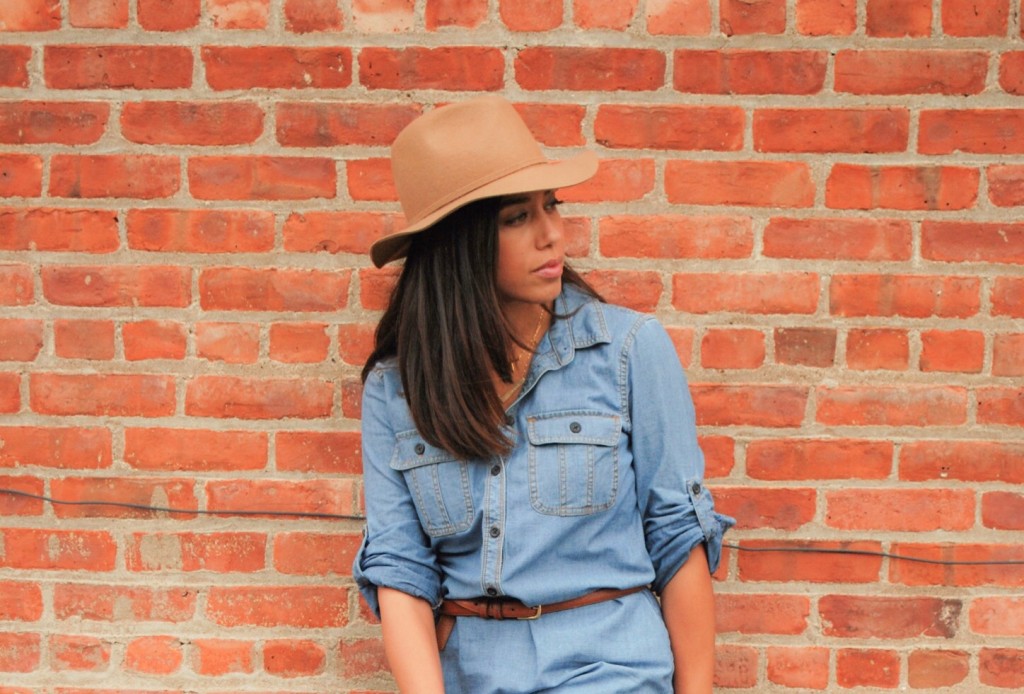 I often change my necklaces to go with the mood of my outfits, but lately I've been so attached to these two pieces! Having a name plate necklace with my son and daughter's name reminds me everyday that I am a mother of two (even though I miss my daughter who is no longer here). My sound wave necklace is something I have attached an importance to as a representation of my daughter's heartbeat.  I cherish these pieces dearly.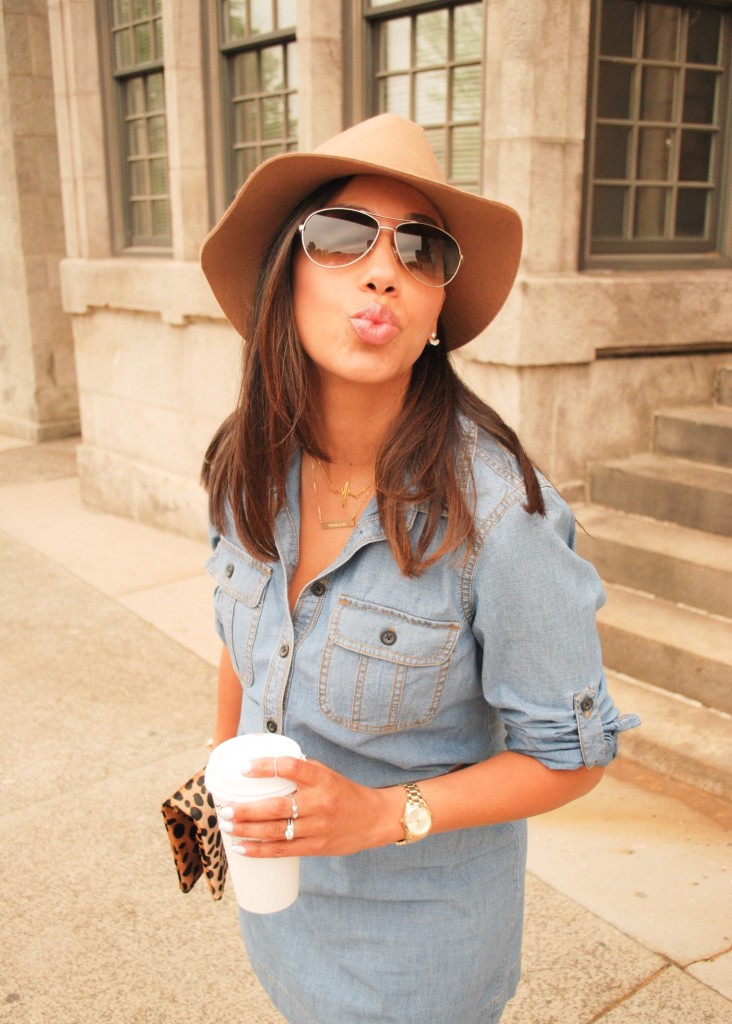 Outfit :: J.Crew Shirtdress (loving this one too!) , J.Crew Classic Fedora, ankle boots (old, great pair here or nice pair here, Clare V. clutch, Earrings (love these here), Marc Jacobs shades, Leila Jewelry nameplate necklace, Lili & Tori Cory necklace,  and Starbucks coffee!
Thank you for reading! And if you're new to the blog or have been following for awhile now, feel free to leave a comment and share where you are reading from! What are some of your favorite posts so far?
xoxo, Jessica
Follow my blog with Bloglovin