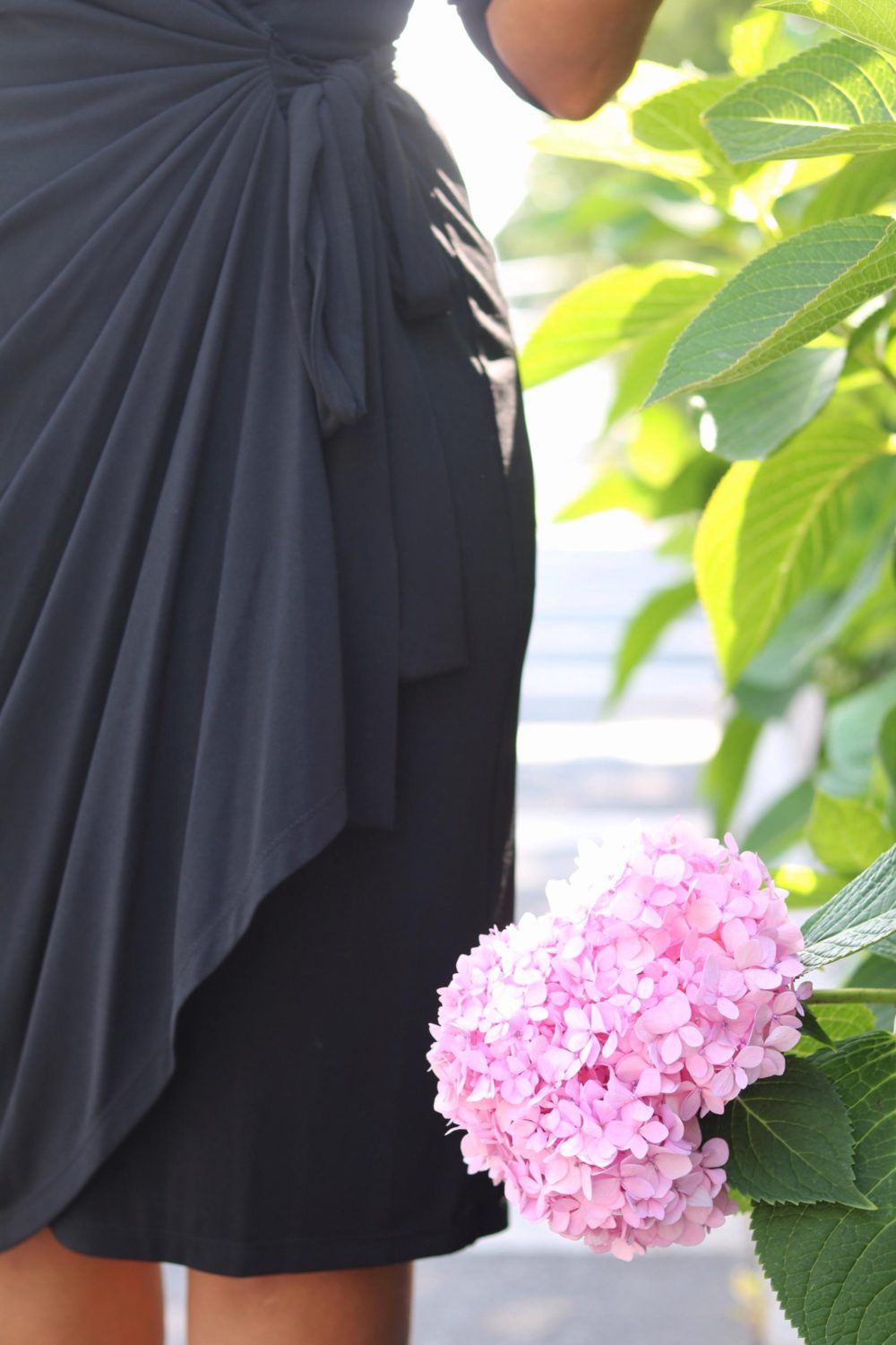 The weekend is here! Sadly, it's the last weekend before the unofficial end to summer, and I'm not ready to say goodbye to the warm days just yet. Although I've already wrapped up the first week of teaching my students, I have been enjoying the summer weather as much as possible before the cool days of Fall set in. The changing season means finding the perfect transitional dress. And if you're a teacher, you'll want to read further to learn how you can win a wonderful prize for yourself and your classroom!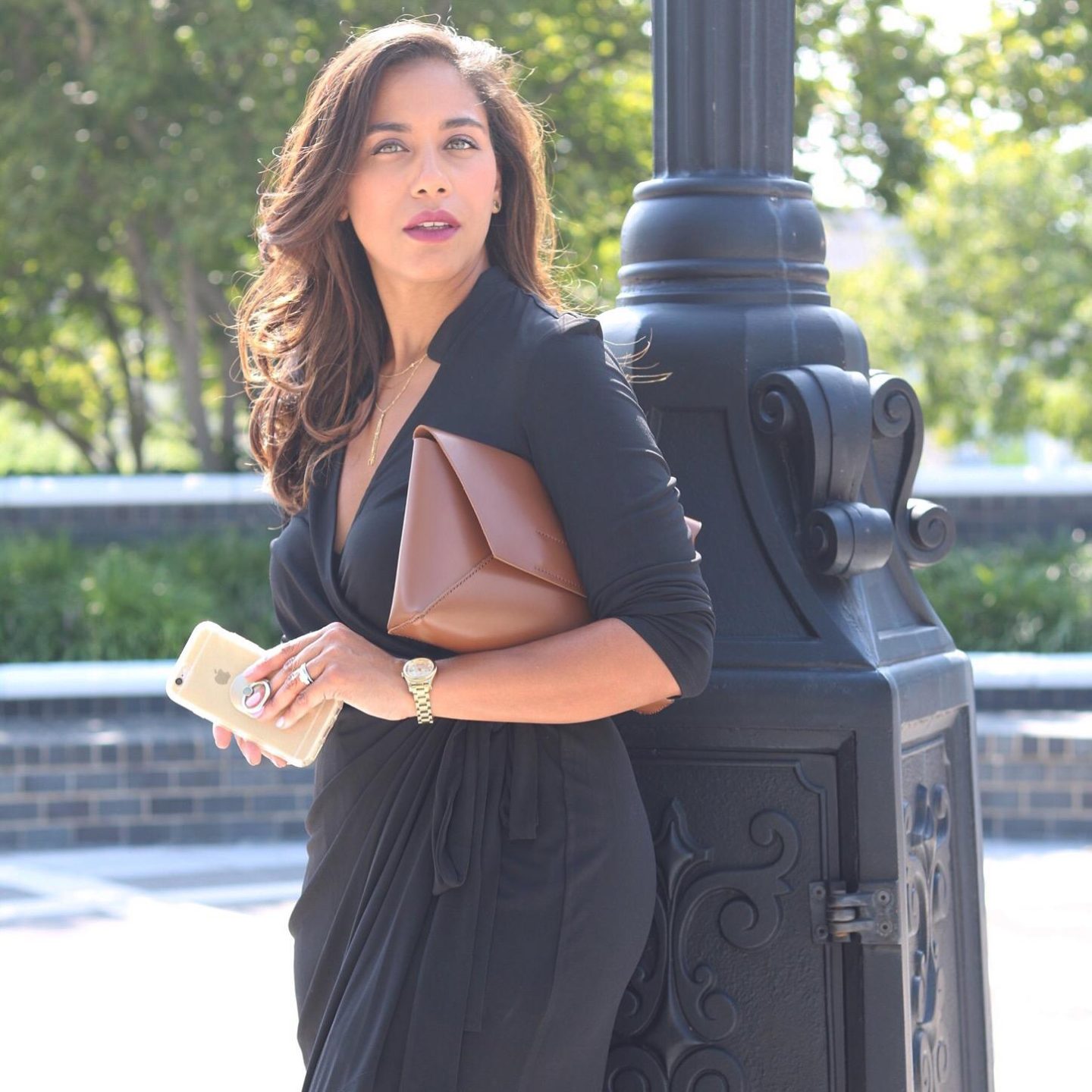 I love a beautiful classic dress. Make it black and have it wrap comfortably around to give me a cinched waistline and I'm sold! I am in love with the soft texture of this dress while still making me look put together and ready to take on the day. A fun way to play with your more basic black pieces in your closet as you begin to look for transitional pieces for Fall is adding pattern or color with your heels. Wearing leopard pumps gives me a sense of power from the bottom up and definitely is a nod to all things Fall related. When I first started wearing leopard print, I found it challenging to find a print that I liked. When I found these, they were the closest leopard print to the one I've been coveting by Christian Loubotin.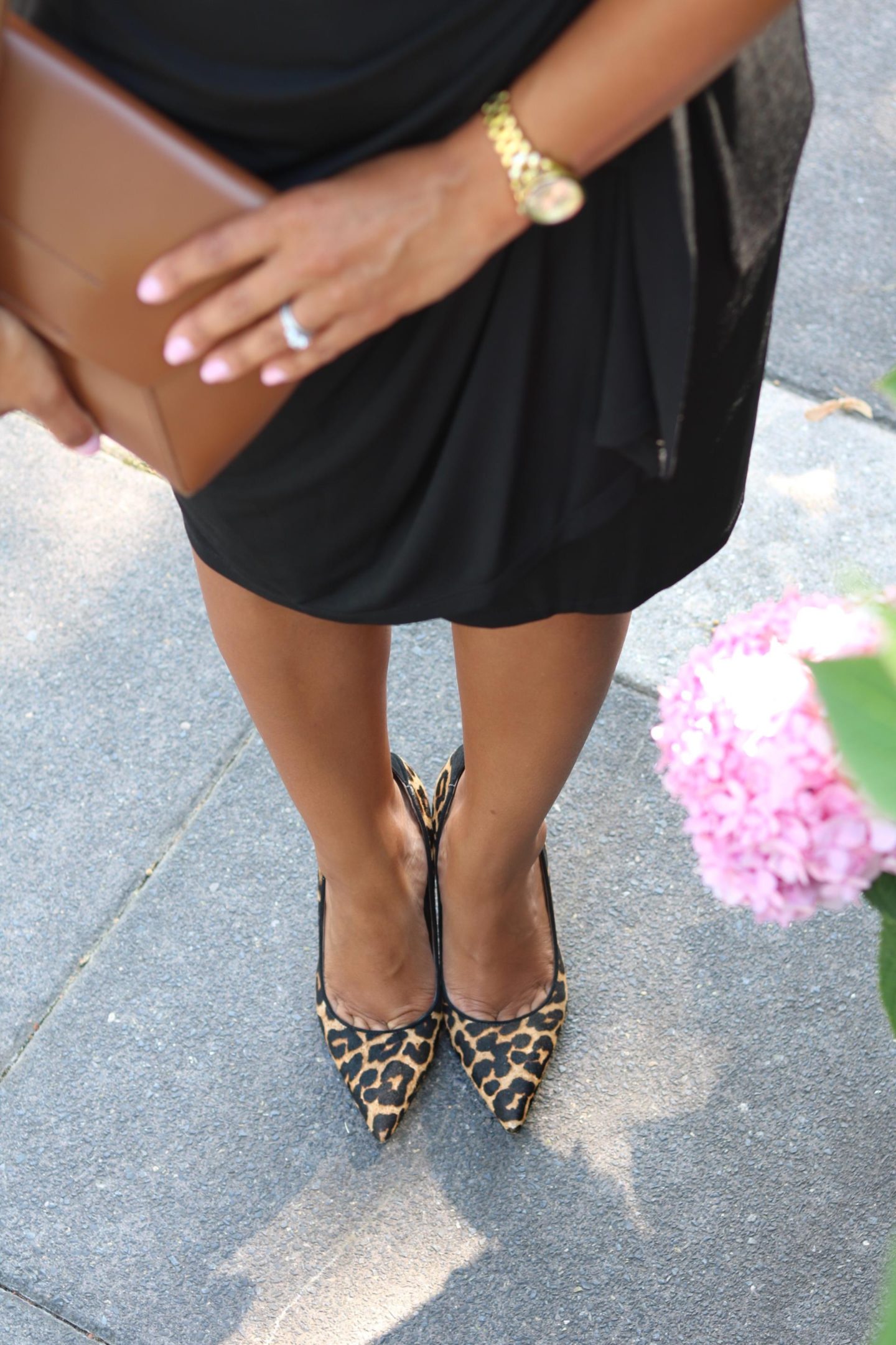 I hope you enjoy the styling and if you're in need of the perfect silhouette in a simple yet classic black dress, this piece should be on your list. The sharp and distinctive neckline gives it a bit of a masculine feel while still very feminine with the billowy wrap of the dress in front.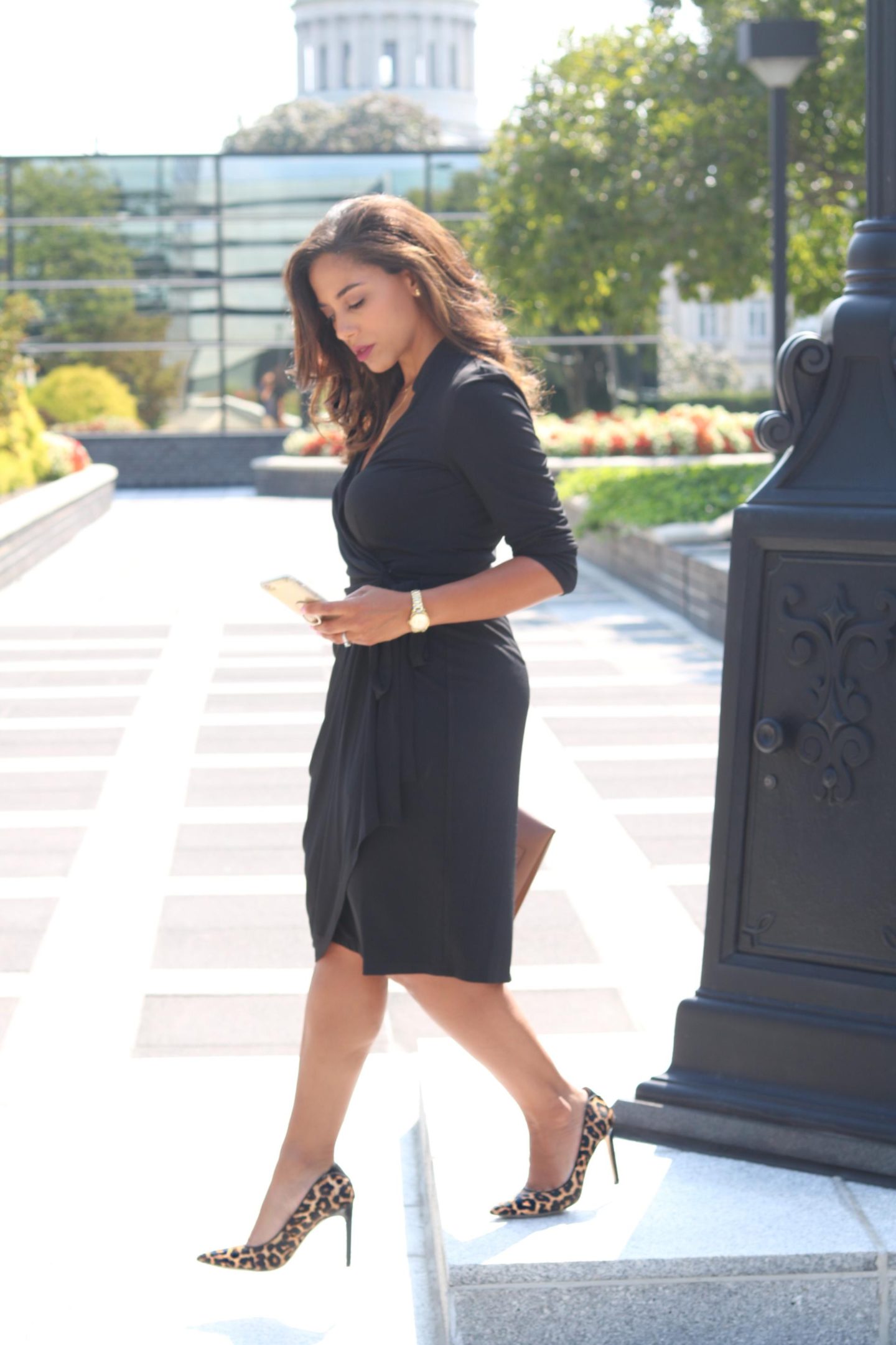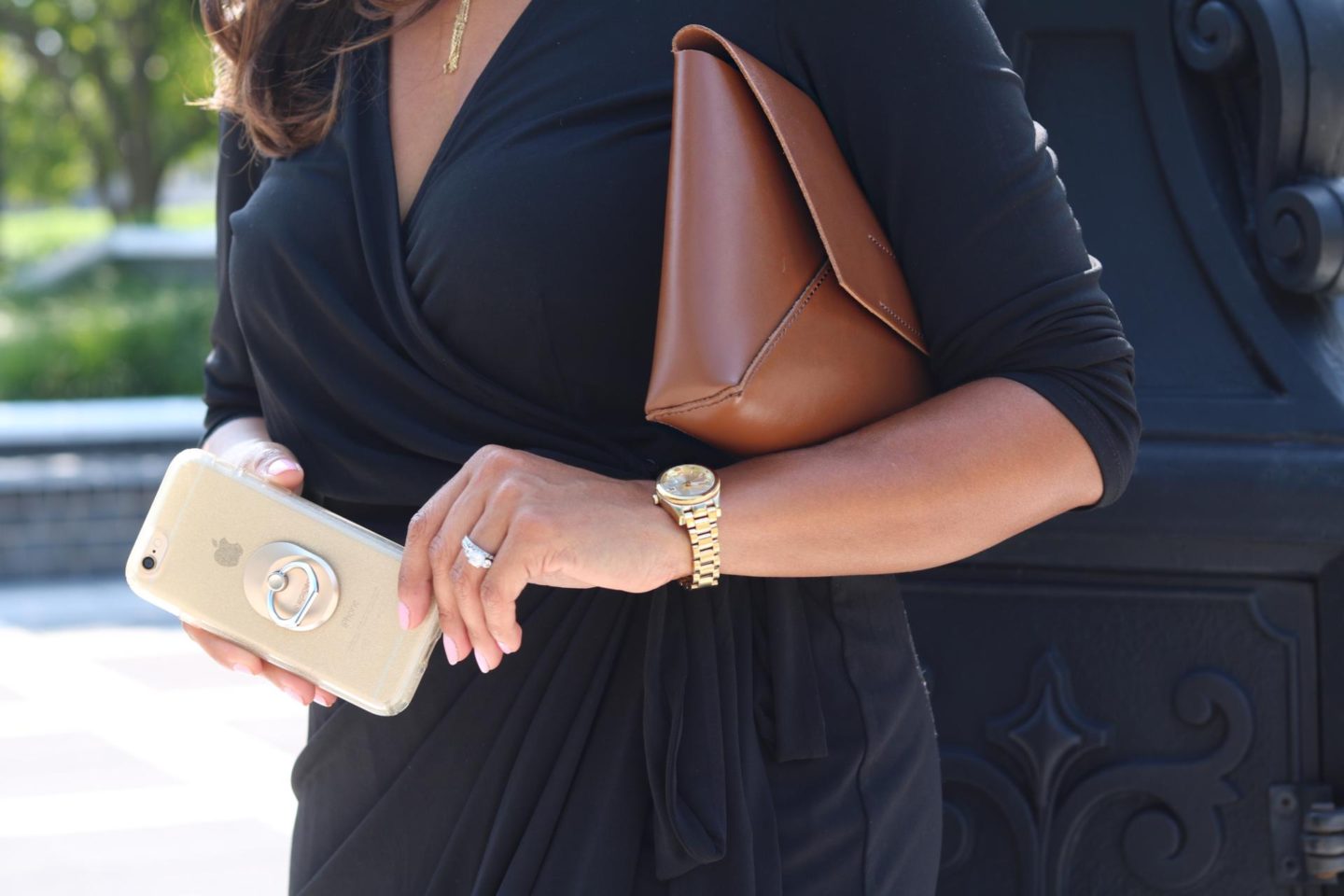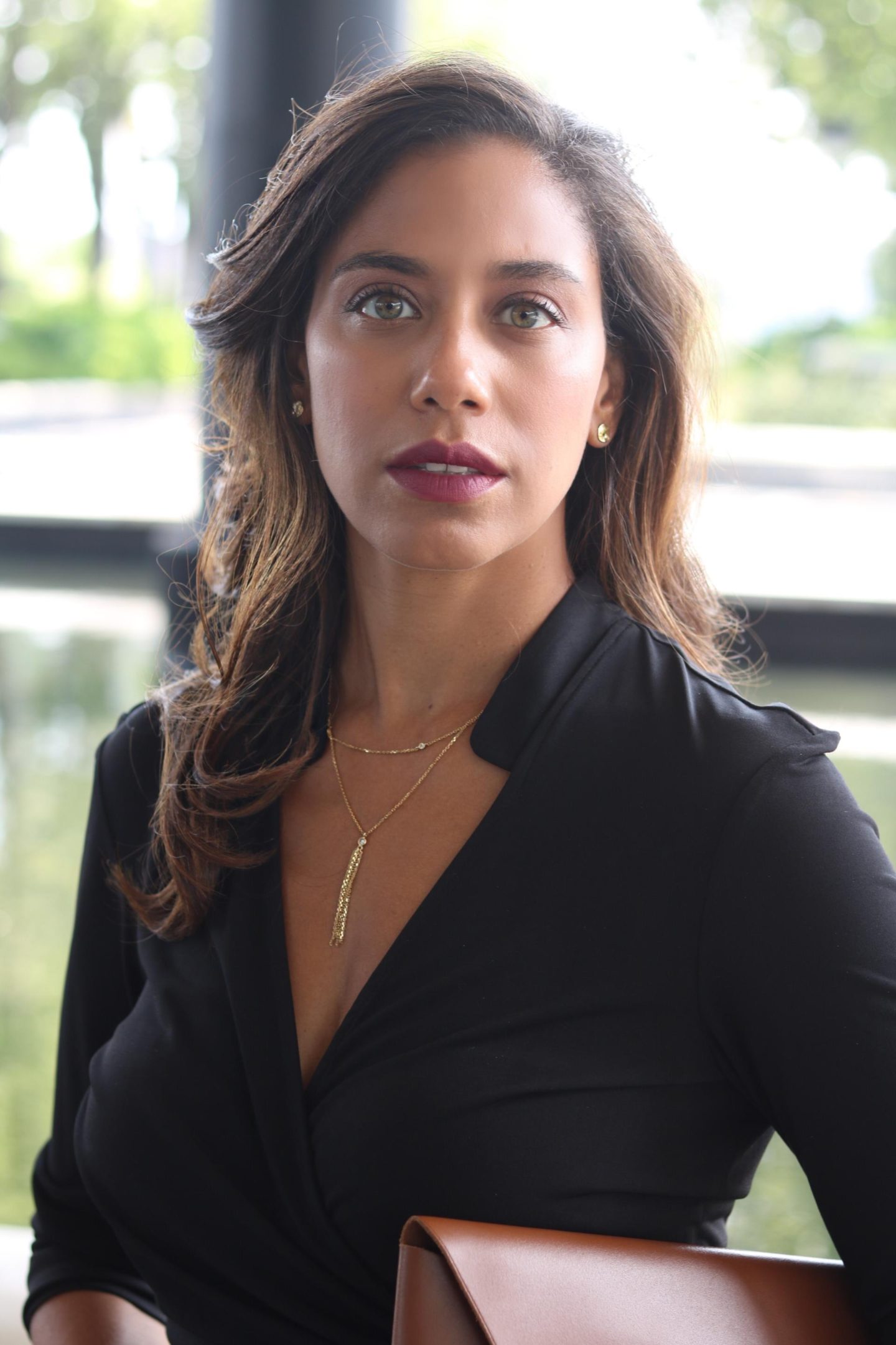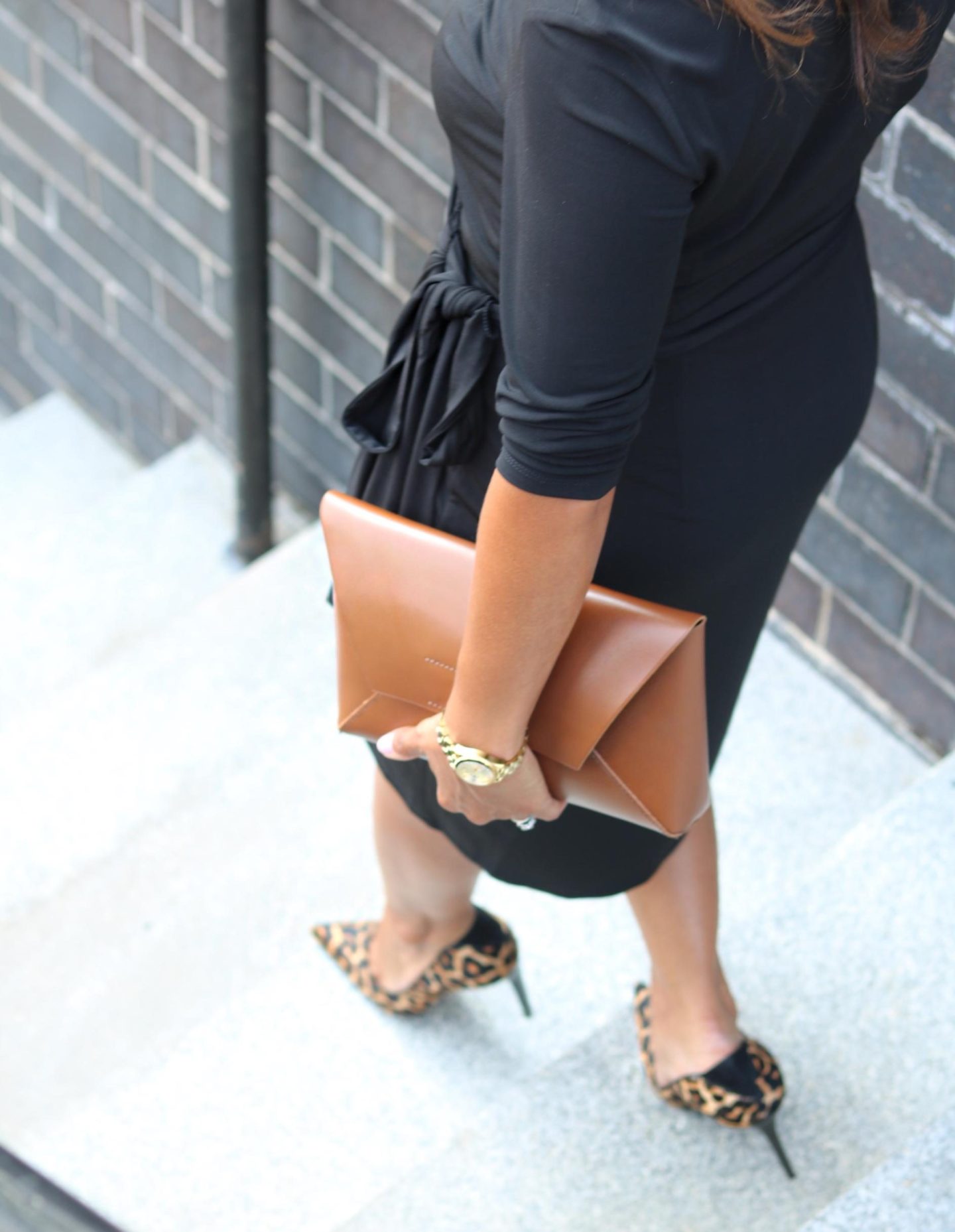 And for the teachers who follow along with me here on This Season's Gold, Maggy London has 30% off plus a special giveaway for teachers to win over $500 for  your classroom as well as several dresses from the Maggy London brand and more. Check out all the details by clicking here. Need inspiration? See how I've styled some of my favorite Maggy London dresses here and here and here.
Thank you so much for stopping by! I hope you have a great start to Fall and the school year! 
Shop the Feature // Wrap dress  (30% off Teacher Sale!)| Leopard print heels | J.Crew Clutch (similar) | Loft necklace (similar)| Phone Case | Phone stand/ring
Thank you to Maggy London for partnering on this post.